Nowadays, Oculus Quest 2 allows you to lose yourself in a vast library of VR classics and all-new adventures with various games. It's light enough to be one of the best VR headsets for an exciting virtual gaming experience. Generally speaking, putting on your favorite songs and getting some games going is the best thing ever.
Therefore, users tend to listen to Spotify while gaming with Oculus Quest 2 because it is the undisputed king of music streaming services. However, most people don't know how to make Spotify Oculus Quest 2 work. Then we've compiled the finest workaround to play Spotify on Oculus Quest 2. Let's get started!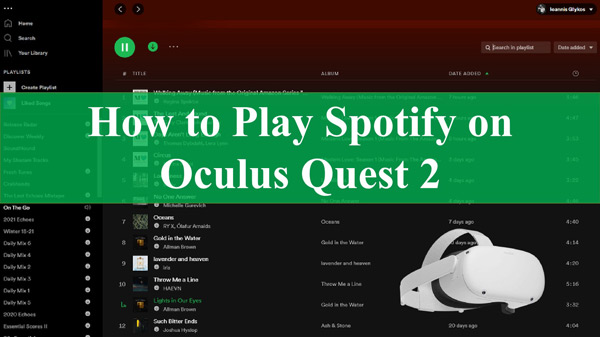 ---
Part 1. How to Get Spotify on Oculus Quest 2 with Premium
There's no doubt that Oculus Quest 2 makes it nearly as quick and easy for gamers to enter virtual reality without the need for extra gear. However, there is no native Spotify client for Quest, making it much more difficult than you may expect to listen to Spotify for Oculus Quest 2. Using the Spotify web player, Oculus Quest can now play Spotify music thanks to the Spotify Connect function.
It's important to know that only Spotify Premium subscribers may utilize Spotify Connect. Spotify Oculus Quest 2 requires a Spotify Premium subscription and an Oculus Quest 2 headset. So make sure you are a Spotify Premium subscriber already, and then follow the steps below to find out how to use Spotify on Oculus Quest 2.
Step 1: Launch the web browser on your Oculus Quest and go to the Spotify homepage. Login with your Spotify Premium account.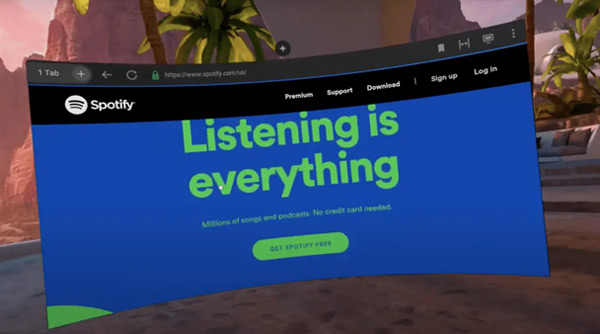 Step 2: Select a track, album, or playlist from your Spotify collection, and then close the Spotify web player to begin using Oculus Quest.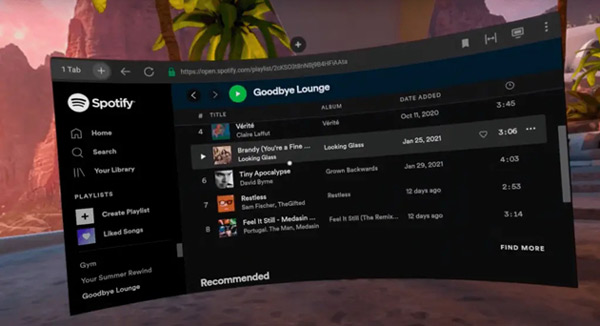 Step 3: Launch Spotify on your mobile device or PC. Use the Available devices button under the Now playing menu.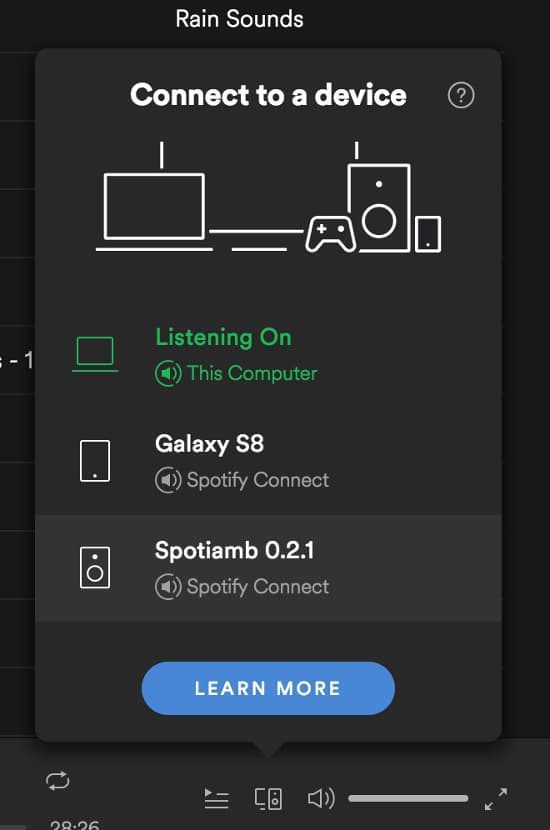 Step 4: You need to set the network player from the list as the playback device, after which Spotify music will play smoothly on your Oculus Quest 2 headset.
Note: Unfortunately, after 10 minutes, the process often breaks, and you must start again if you want to listen to the same song on Spotify.
---
Part 2. How to Play Spotify on Oculus Quest 2 without Premium
Can you get Spotify on Oculus Quest 2 without Spotify Premium? Although the above method requires a premium account, here's an alternative for free users. You simply download Spotify music locally, after which it couldn't be easier to transfer Spotify to Oculus Quest 2. For this process, you'll need the assistance of third-party tools such as the top-notch AudKit SpotiLab Music Converter.
It can download songs, playlists, albums, podcasts, audiobooks and more from Spotify without any limit on the number of songs. In addition, it converts Spotify songs to MP3, AAC, M4A, M4B and other popular audio formats. Featuring the most powerful conversion technology, it maintains the 100% lossless audio quality of the original Spotify music. In this way, you have the ability to transfer Spotify to the desired device such as Oculus Quest 2 for offline enjoyment.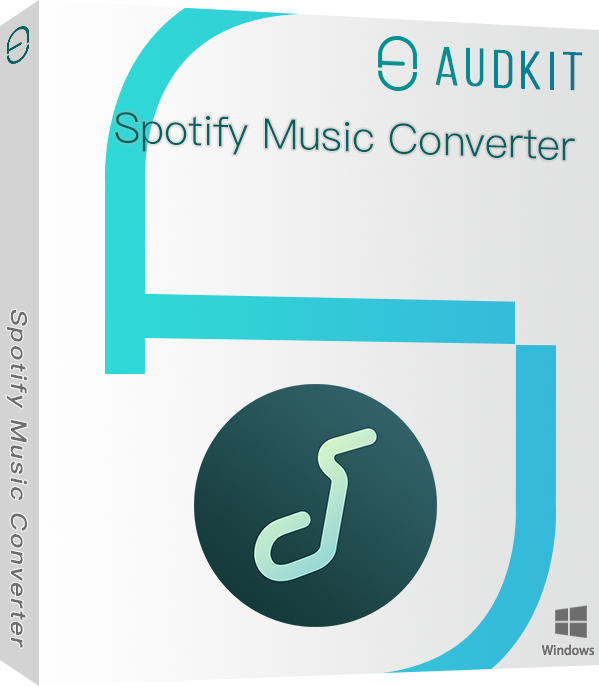 Download Spotify music via Spotify free or premium account
Convert Spotify songs to MP3, AAC, M4A, etc. for Oculus Quest 2
Transfer Spotify music for offline use in any player, speaker, software, etc.
Change Spotify audio parameters to personalize output settings.
How to Play Spotify on Oculus Quest 2 without Premium
Step 1 Add music from Spotify to AudKit Software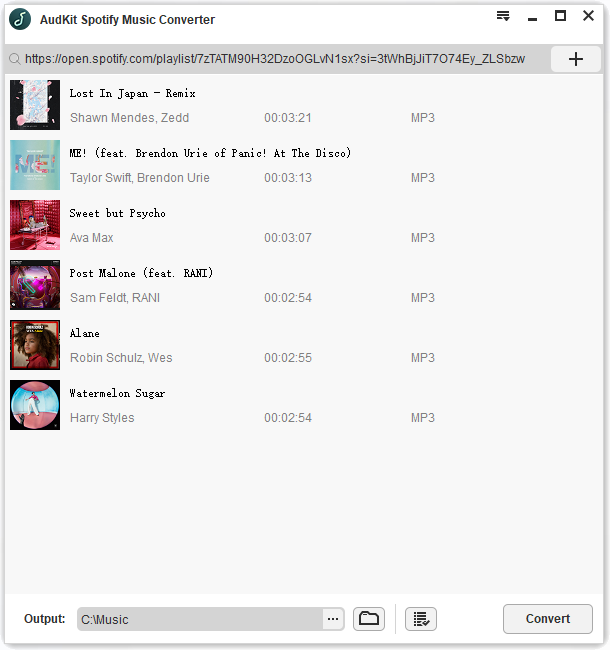 First, get AudKit SpotiLab Music Converter on your computer from the official website. After that, launch the tool and pick the music, album or playlist in the Spotify app. Right-click on the selected music, select Share and Copy Song Link. Then, put the URL into the search field and click the "+" button to import Spotify tracks.
Step 2 Adjust Spotify output parameters for Oculus Quest 2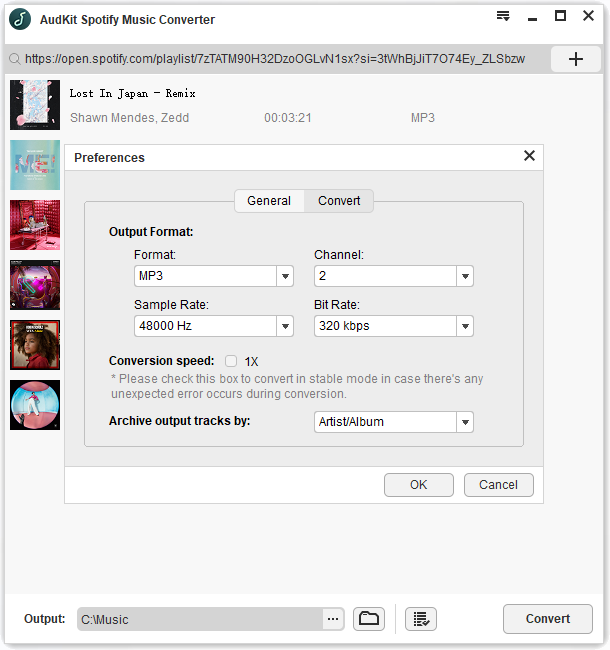 Click on the Menu button in the top taskbar and select Preferences to open the settings window. You can change the output format, bit rate, sample rate and channel of the Spotify music in the Convert tab so that the Oculus Quest 2 will recognize the Spotify song without any problems.
Step 3 Start downloading Spotify for Oculus Quest 2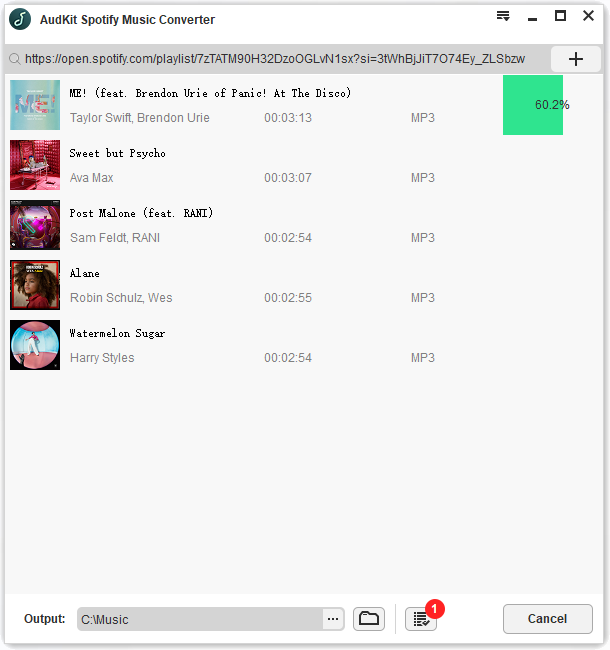 In the bottom right corner, tap the Convert button, after which the software will start downloading Spotify music to your computer locally according to your requirements. When the conversion is complete, you can click on the Converted button to view all the downloaded Spotify songs or navigate to your local folder directly.
How to Get Spotify on Oculus Quest 2
Step 1: Connect the Oculus Quest 2 to your computer via the USB connection, then put on the Oculus Quest 2 and click Accept to confirm that you are granting your computer access to the Quest 2's data.
Step 2: Locate the Oculus that appears as a drive on your computer, and copy and paste the Spotify music file you downloaded on your computer into the Oculus Quest folder.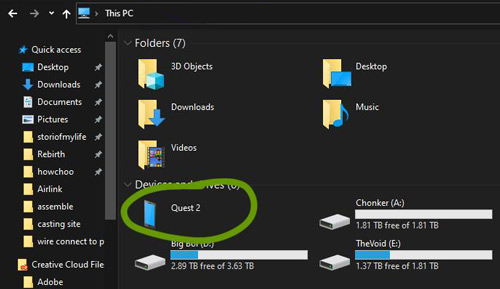 Step 3: Now, select a Spotify song saved on your Oculus Quest and you can start listening to Spotify on Oculus Quest 2 without premium.
---
Part 3. FAQs of Oculus Quest
Q1. What Is Oculus Quest?
Oculus Quest is a VR headset created by Oculus, a company owned by Facebook. It enables you to watch TV, movies and videos online. Oculus Quest works with platforms such as Netflix, YouTube, Prime and more. Each has its own app that enhances the viewing experience.
Q2. Does Oculus Quest Work with Spotify?
Yes, Spotify works with Oculus Ques 2. However, before you can use Spotify on Oculus Quest, you must complete certain preparations. Spotify Connect is only accessible to Premium customers; thus, you must be a Spotify Premium subscriber.
Q3. Do I Need WiFi to Use Oculus Quest?
No, you can use your Oculus Quest 2 without a WiFi connection. This applies only if you have finished the basic headset setup and have pre-downloaded video games or movies appropriate for offline usage.
Q4. Does Oculus Quest Have Bluetooth?
Yes, Oculus Quest has a Bluetooth connection. It was not until July 2021 that it was officially announced that the Oculus Quest could support Bluetooth connectivity.
---
Part 4. Conclusion
In short, if you have a Spotify Premium account, you can play Spotify music on Oculus Quest 2 directly. However, if you are a free Spotify user, we recommend making use of the AudKit SpotiLab Music Converter as it can download Spotify songs locally for free transfer to Oculus Quest.
---