Music is not just a term now; it has become a part of humans' life. People like to listen to music when they are sad, happy, celebrating something, missing something. For almost every situation, they have their own collection of playlists for soothing them in those times. Spotify is a music streaming service that offers millions of tracks to all those users who love to listen to multiple tracks in different situations. Spotify supports different players to play its tracks for playback, such as Spotify on Samsung Blu-ray Player.
Blu-ray Player is a platform for video material like films and video games in actuality. While playing films and games, it also allows some tracks for playback, and Spotify supports this feature of Blu-ray and offers its countless collection of tracks as a playback. In the further parts of the article, you will see how you can use Spotify tracks as playback of Blu-ray Player.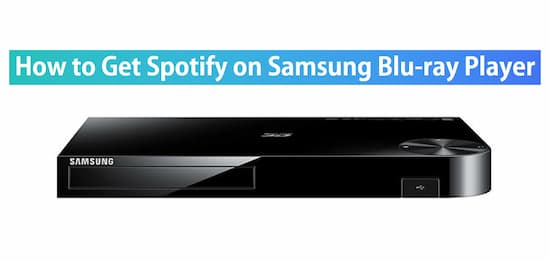 ---
Part 1. How to Get Spotify on Samsung Blu-ray Player: Required Tool
Spotify doesn't allow you to use its tracks directly for other purposes because Spotify has some protected features, and it is one of them. Even the Premium account users of Spotify are not allowed to play Spotify tracks on other players. But now your query, that is, how to get Spotify on Samsung Blu-ray Player? can now possibly resolve. For this, you need a suitable converter that can make it possible to add Spotify to the Samsung Blu-ray player.
AudKit Spotify Music Converter allows you to change many properties before converting and downloading the Spotify tracks like you can change the formatting, channel, sample rate, and bitrate, codec, and so on. By changing these settings, you can optimize the tracks in your own way. This music converter will allow you to use the tracks on any players and for playback after successful conversion and downloading.
This Spotify Music Converter offers you Premium features of Spotify by downloading the Spotify tracks on your PC for offline use without considering any Spotify Premium account. Moreover, this converter facilitates you with ads-free songs by downloading them on your personal computer. You can also transfer them to your mobile devices to listen to them anywhere.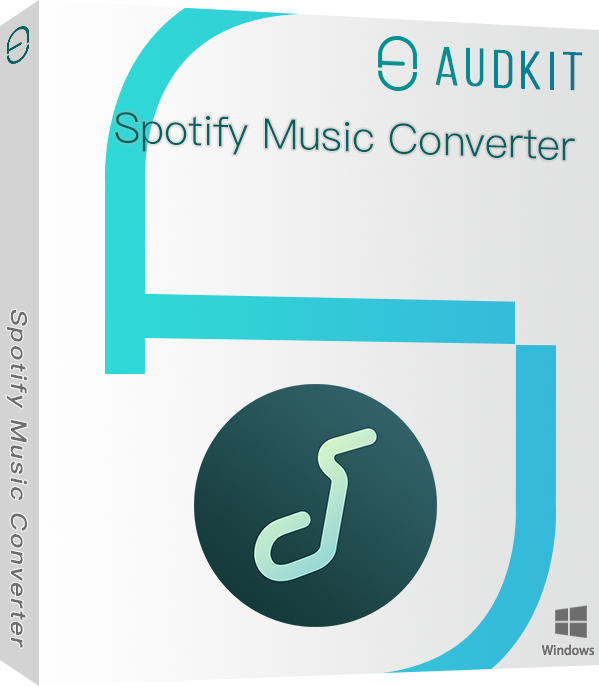 Support different types of tracks for download
Download countless songs in just one click
Keep 100% metadata with lossless sound quality
---
Part 2. Download Spotify on Samsung Blu-ray Player: Detailed Steps
We will show you how you can play Spotify on Samsung Blu-ray Player. For this, you need to follow the steps described below.
Step 1 Choose Spotify tracks for conversion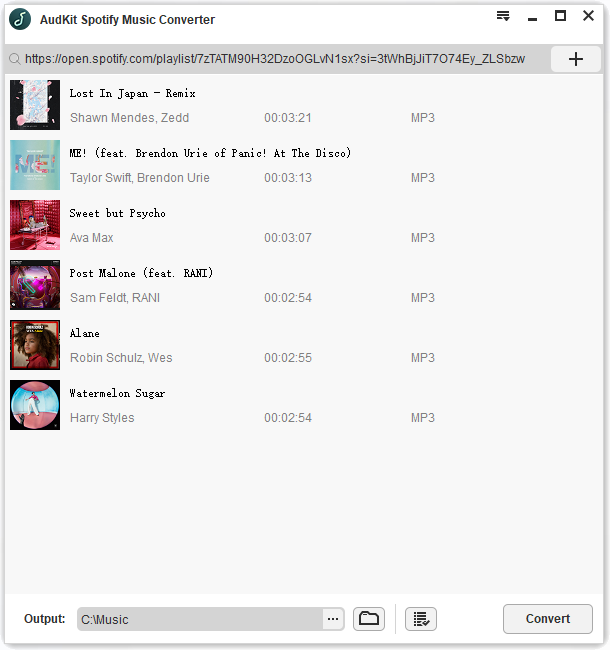 Search tracks from the Spotify app such as albums, playlists, podcasts, radio, audiobooks, and other tracks, regardless of the fact that you are paid or a free user of Spotify. Right-click on the tracks you have selected and then tap on the "Share" option and then "Copy Song link" of those tracks. After that, paste that link in the search bar of the converter's interface. Now tap on the "+" tab to import all these tracks. You can also go for the drag and drop option from Spotify to the Converter.
Step 2 Customize properties of tracks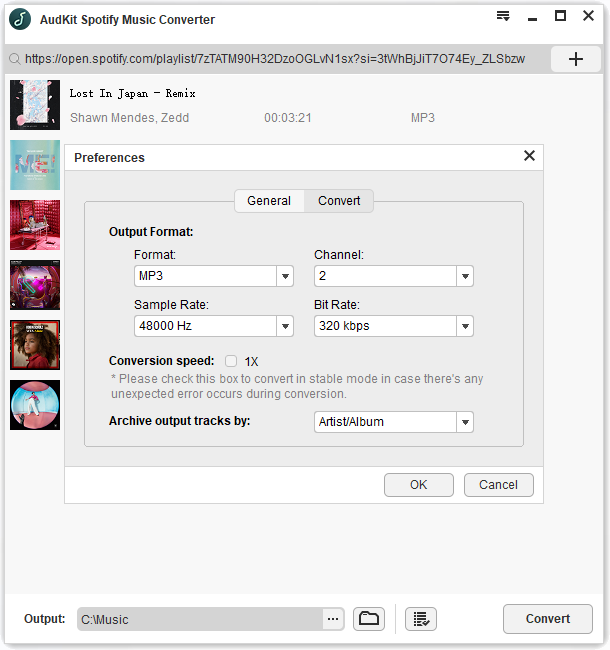 There is a taskbar at the top; click on the "Menu" option in that taskbar and then go to the "Preferences" choice. By selecting the "Conversion" option, you can then change the format settings of your selected tracks, like you can change them to MP3, FLAC, WAV, M4A, M4A, ACC. You are also allowed to change other properties like bit and sample rate, channels and etc. For Windows, the by default conversion speed of this music converter is 5X.
Step 3 Begin downloading and conversion to MP3 format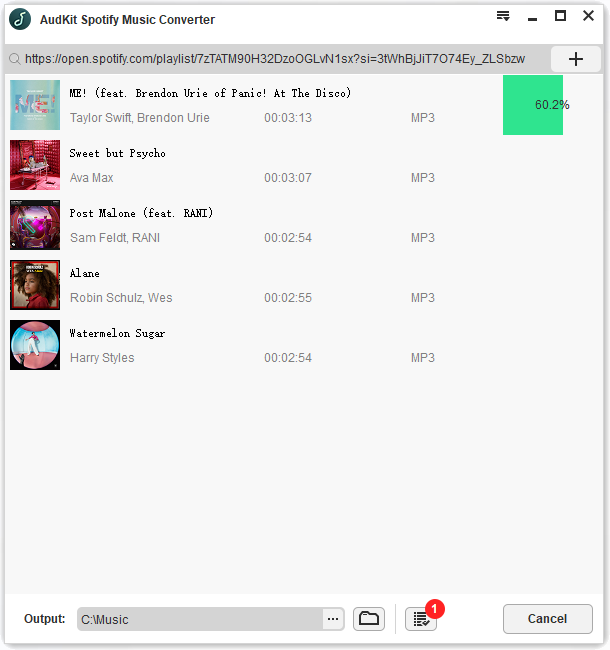 Choose the "Convert" option from the bottom right of the page. The conversion will begin according to your designed properties. After the completion of the conversion, all of the downloaded tracks will be saved in your personal computer in a local folder. You can also check the directory of the folder by clicking the folder icon below. Now you are able to move and play those tracks anywhere at any time.
Step 4 Stream downloaded tracks for playback
After converting all your required Spotify tracks and downloaded them to your own PC, you can now transfer them to Blu-ray Player using USB for playback use.
---
Conclusion
Spotify makes lives more colorful by giving multiple shades of music to this generation. The issue of downloading Spotify on Samsung Blu-ray Player can now resolve by following the solution and steps described above.