Spotify Connecting to Waze – How to Connect Waze to Spotify
Nowadays, many people are used to listening to something while driving their cars. This could be a dangerous thing during the driving if you need to switch the navigation app to songs app and vice versa. For this purpose, we want to introduce a navigation app to you, which is Waze.
Waze allows its user to use the navigation path and to stream the tracks from Spotify at the same time, so they can safely drive their cars with navigation paths while listening to their favorite Spotify tracks.
This article is all about how you can use both navigation paths in Waze and Spotify tracks at once. Both Waze and Spotify had integrated for all types of users so that any user either of iOS and Android can get control over Spotify tracks in the Waze app.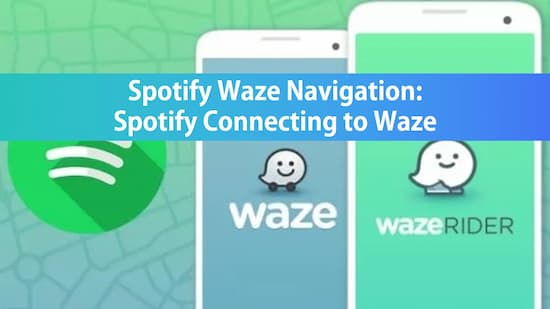 ---
Part 1. What Is Waze Navigation on Spotify
The Waze app allows you to start the navigation path to reach the destination and play the Spotify tracks within the Waze app on your mobile devices. While Spotify Waze navigation allows you full access to your Spotify tracks and to stop, rewind, and play the tracks anytime. You can switch the apps directly and can browse your playlist for tracks by stopping the vehicle first for safety's sake.
After linking both Spotify and Waze accounts, you can set your own playlist to play Spotify on Waze when you are ready to go.
How to connect Waze and Spotify
You can make Spotify connections with Waze possible by using Waze App. For this, you need to follow some steps:
Step 1: Open Waze App and click on the "Magnifier" at the bottom left of the page; after that, tap the "Gear Icon" at the upper left of the page to open settings.
Step 2: Go down and choose "Audio Player."
Step 3: Here, you can arrange various settings like turn on and off the audio player floating map, allow players to connect with Waze, turn on song notifications. You can simply turn on Spotify, and then you can see Spotify connecting to Waze map.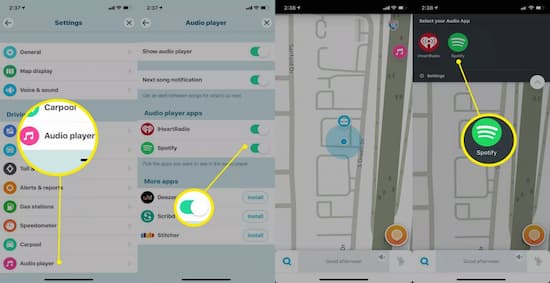 Step 4: At last, you can simply open Spotify within Waze, which will allow you to directly rewind, skip, and pause your song.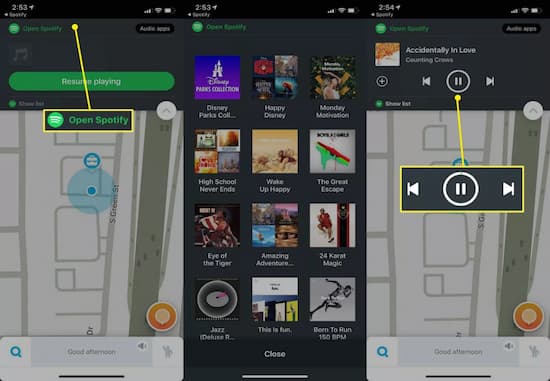 ---
Part 2. Waze and Spotify Crashing: Easy Solution
If you can't play your Spotify tracks on the Waze app and you are facing issues regarding Waze and Spotify crashing, then you need to download your Spotify tracks to play them offline in your Waze app. So, the tool which you must use to convert and download Spotify songs in other formats is AudKit Spotify Music Converter. With the help of this music converter, you can convert songs, playlists, albums, radios, podcasts, etc. from Spotify to MP3, AAC, M4B, WAV, FLAC, and many more formats. There is no upper limit for downloading and converting songs on Spotify.
This Spotify Music Converter allows you to customize the output attributes of various devices as it supports multiple devices. Constant ID3 tags can be searched across the Spotify track files such as the artists, albums, and release year.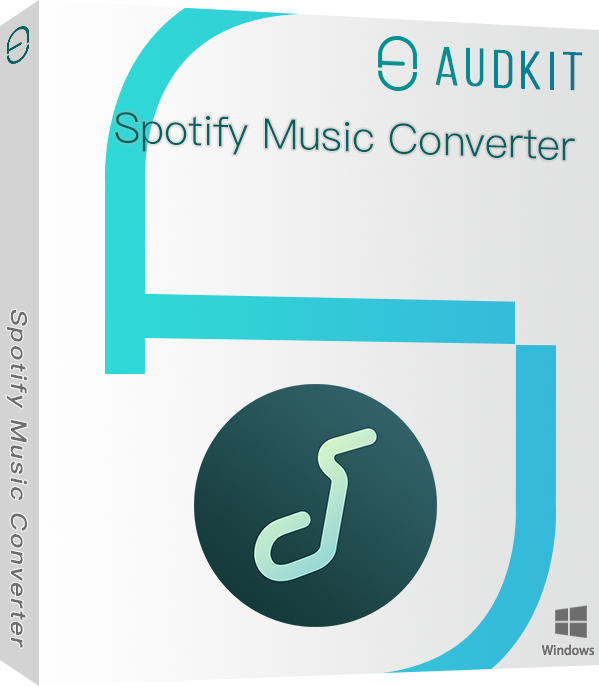 A lightning conversion speed of up to 5X
Allow to download and convert multiple tracks
Support all types of tracks for conversion
Preserve 100% lossless sound quality
How to use AudKit Spotify Music Converter to download Spotify Tracks
You first need to download your Spotify tracks playlist into some demanded formats so that you can play them offline within the Waze app. To make this happen, you need to observe the following steps to connect Waze to Spotify.
Step 1 Select Spotify tracks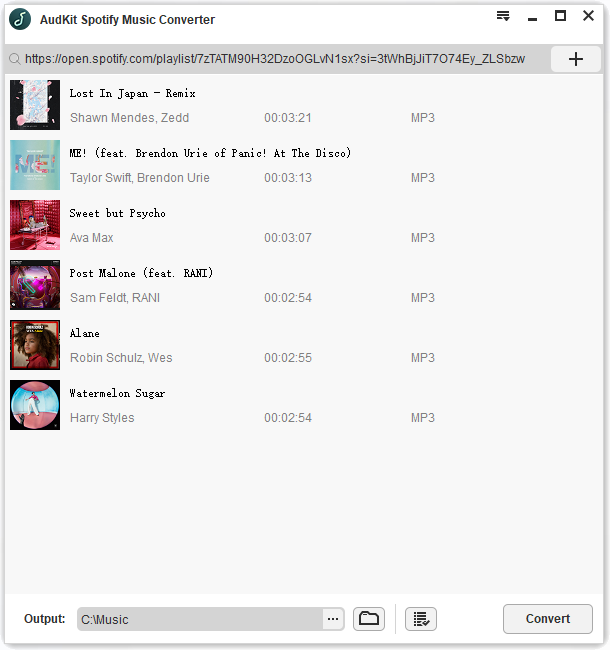 In the first step, first browse and then choose your Spotify tracks from the application, without considering your paid or free subscription. Press right-click on the selected songs and click on the "Share" option and then tap on "Copy Link." After that, paste the link that you copied into AudKit's browse bar. Now click on the "+" tab to import the tracks. You can also go for the drag and drop process, in which you can drag the selected tracks and drop them into AudKit's interface.
Step 2 Customize Tracks Output and Attributes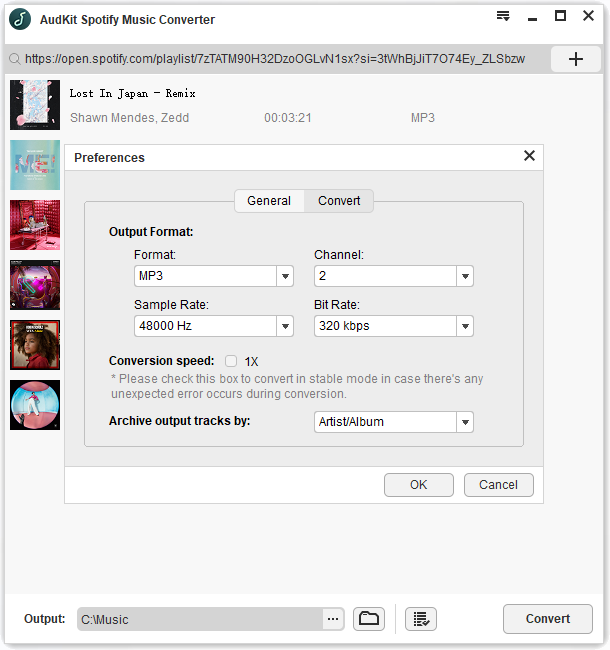 Choose the "Menu" option from the taskbar and then go to the "Preferences" option. Now select suitable formats in which you want to convert and download your Spotify tracks. You can also optimize the properties of tracks like channels, sample, and bit rate and how you can archive the output formats.
Step 3 Convert Spotify tracks to MP3 and Download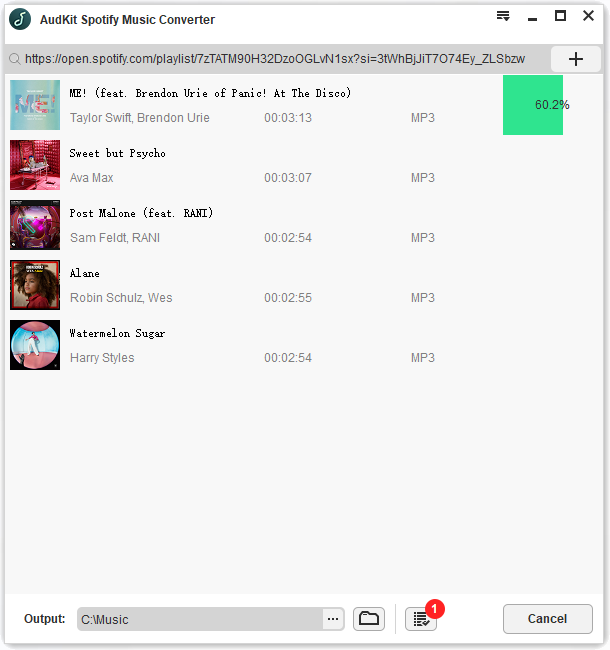 Tap on the "Convert" option at the bottom right. At first, the converter will convert the Spotify tracks according to the selected format. After conversion, all the Spotify tracks will be saved in the local folder of your computer as MP3 files.
After successfully downloading and conversion of your Spotify tracks playlist, you can now transfer your downloaded Spotify tracks to your mobile device and can listen to them using Waze App.
---
Conclusion
Now you have no worries about how you can cause you danger for switching apps while driving because we recommend you the best of the solutions, that is, using Spotify and Waze on one single app that is Waze app. This app will show you your path towards your destination with soothing music from your own Spotify playlist. This can't happen without AudKit Spotify Music Converter, which actually allows Spotify tracks to possibly play on other apps, too, by changing formats of the Spotify tracks.
---