Those who want to rip their Spotify music to MP3, this article will guide you on how to do it. We will talk about the free Spotify ripper that you can use to easily rip Spotify music files.
MP3 is the most used format when it comes to listening to songs, and this is the reason why people often look for Spotify ripper mac tools that will allow them to rip their Spotify files. The good thing about ripping it to MP3 is that you get play the MP3 song on any device that you want. By using the right Spotify ripper tools, you will get to rip top-quality MP3 music from your Spotify account, and later play it on your phone or computer.
You might have also tried downloading Spotify songs using different tools, only to realize later that none of the songs is playing. Well, here's an update, Spotify has recently updated its encryption, which makes it challenging to play the downloaded Spotify songs. However, don't worry, we have the list of handpicked and best Spotify ripper tools that you must have. Let's get going, and find out some details about these tools.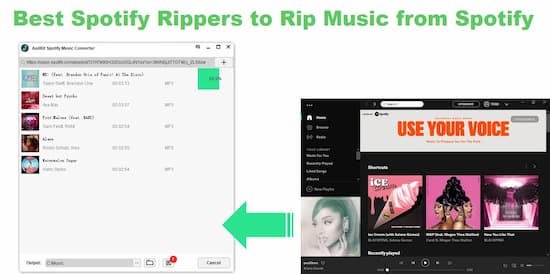 ---
1. AudKit Spotify Music Ripper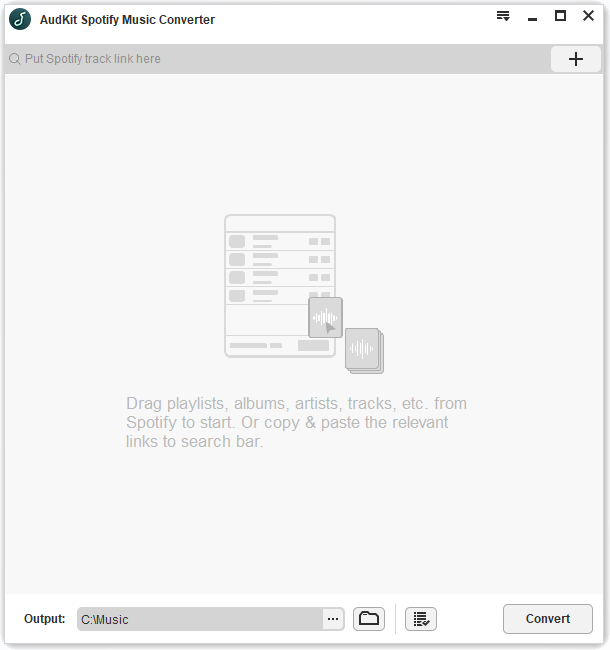 AudKit Spotify Music Ripper is one of the most used tools to download or rip Spotify music files to MP3. If you are looking for the best and reliable Spotify music ripper, go with AudKit Spotify music ripper. This tool can download Spotify albums, playlists, and songs in high-quality. Whether you are a premium or free subscriber, you can easily rip the files to play them on different devices offline whenever you want.
AudKit Spotify music ripper lets you add tracks from any Spotify account that contains the radio, audiobooks, podcasts, albums, playlists, songs, and artists. Not just this, this tool allows all the users to easily customize the output setting for sounds, for example, conversion speed, channel, sample rate, bitrate, and output format.
You can use AudKit Spotify music ripper not just to rip Spotify songs to MP3; you can also use the same tool to download the files as well. These downloaded files will be available for you to transfer them to different devices, trim, and edit them. Most importantly, AudKit Spotify music ripper will let you listen to the Spotify songs with the same quality.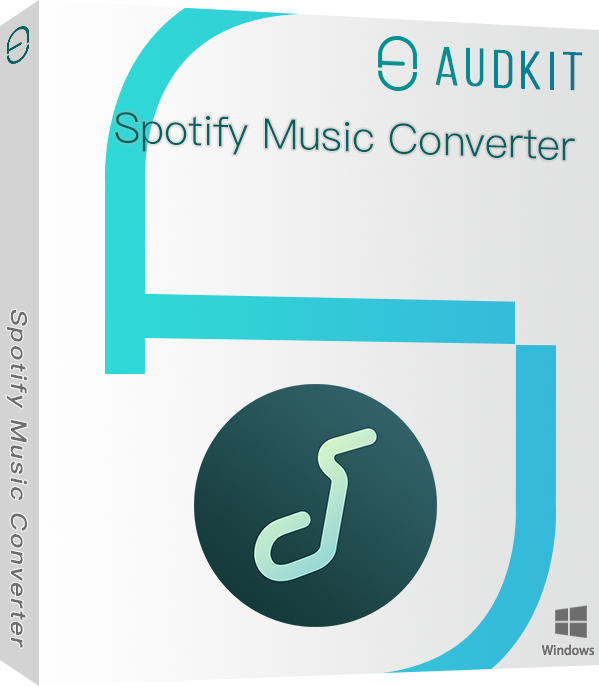 Rip Spotify music for offline listening without Premium
Convert Spotify songs to 6 common-used audio formats
Extract 100% raw quality and ID3 tags from Spotify songs
Make Spotify music playable in any player and device
Step 1: Add playlist, album, or song from Spotify
Go through your Spotify app first, and browse through the different tracks that you often listen to. Get the song link by right-clicking on the preferred song. Then share, later copy song link. Go to the search box of Audkit's interface and paste the link there.
Step 2: Select the output format
Once you are done pasting the link, you need to click on the menu, and then preferences. Since you would like the song to get converted to MP3, select the MP3 format as your output format. In case you would like to edit the music, you can very well do so.
Step 3: Download the song and convert to MP3
Hit the convert button, to begin with, the conversion process of your Spotify song to MP3 format. The tool will take a few seconds to minutes depending on the length of the file to convert the file. Locate the file where the file got saved, and transfer it to any device that you want.
Advantages
AudKit Spotify music ripper lets you download Spotify files without being a premium member.
The tool enables you to convert the file into multiple formats.
Song quality will be high.
Works 5X times faster.
You can edit the file as per your wish.
Disadvantage
The conversion process will be slower for Mac users.
---
2. Clinch Audio Recorder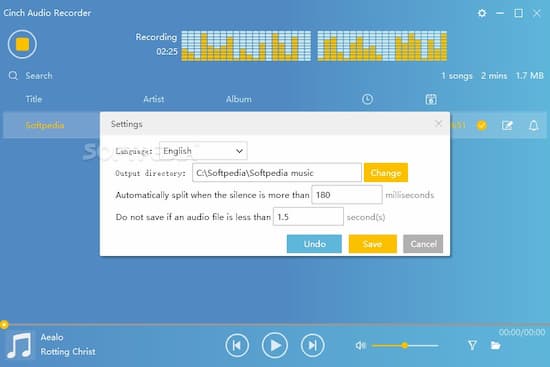 If you are looking for Spotify music ripper online tool, you can go with Clinch Audio Recorder to record your Spotify music files in MP3 format. The device will record the music file from the soundcard and will save it on your computer. This easy to use tool will let you listen to your offline music whenever you want.
Advantages
The tool lets you download music files not just from Spotify, but the same tool can be used to download music from SoundCloud, Apple Music, Google Music, Amazon, and more.
Ads will be removed automatically.
You can mute the computer's sound while recording.
Disadvantages
The tool only works with Windows PC.
This is not a free tool.
---
3. Leawo Music Recorder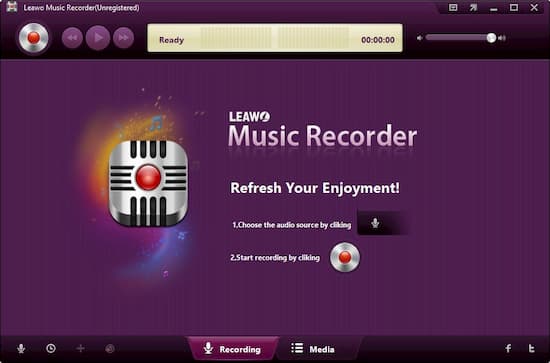 The next tool that we have for you is a professional music recorder, and you can use it to record Spotify music files. Once the song gets downloaded, it will record music tags as well, such as cover, genre, year, album, artist, and of course the title.
Advantages
You can schedule a task to record music.
You can use the tool to record music not just from Spotify, but from Pandora, Last. Fm, and more.
Transfer files from Spotify songs files to iTunes in just a click.
This tool can be used on both Mac and Windows computers.
Disadvantages
You have to download a virtual sound card.
This is not a free tool.
---
4. Replay Music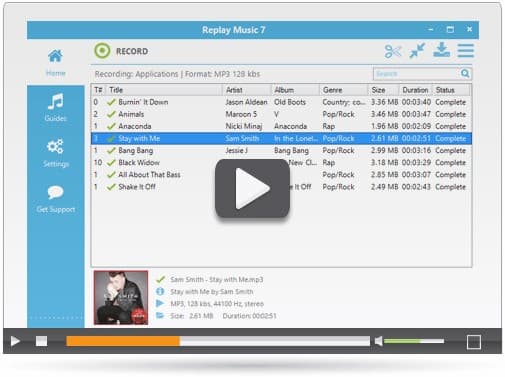 If you are searching for a Spotify ripper windows tool, then here's an option for you. Replay Music is quite a handy tool that will let you rip your Spotify music files to MP3 easily and quickly. The interface of this tool is excellent, and it is relatively easy to use.
Advantages
Simple and easy to use.
Downloading speed is good.
Recording quality is excellent.
Disadvantages
Very expensive.
Only the Windows version is available.
---
5. Audials Tunebite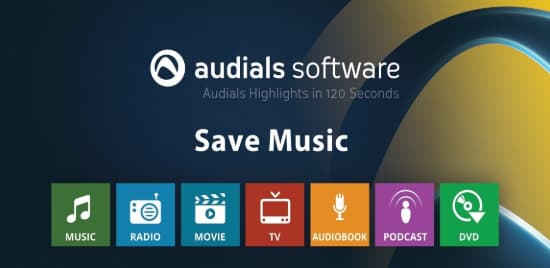 When it comes to listening to the same quality Spotify music files once downloaded, you can try Audials Tunebite. Use this fantastic tool to create your own music library.
Advantages
The support team is excellent.
The recording process is fast.
Supports almost every major streaming service.
Disadvantages
Very expensive.
Available for Windows only.
---
6. Audacity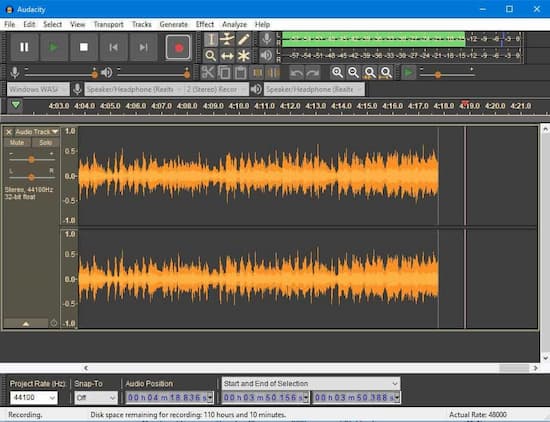 Use Audacity if you would like to download songs from Spotify and other streaming services. You will be able to adjust the audio out, for example, output format, track speed, bit rate, and more.
Advantages
Simple and easy to use.
The interface is intuitive.
Works very fast.
Disadvantages
For new users, the tool can be a bit challenging.
There is no support team.
---
7. Ondesoft
One of the popular Spotify ripping software is Ondesoft. It performs appropriately and also lets you record songs from Spotify pretty easily.
Advantages
You can use this tool to save Spotify files in MP3 format and other formats.
It comes along with a built-in player, which will let you listen to your recorded song.
You can use this tool on both Mac and Windows.
Disadvantages
Very expensive.
Can't correctly identify ID3 tags.
---
Conclusion
These are the best tools to go for when it comes to the best Spotify ripper. You can get AudKit Spotify music ripper if you would like to download, convert, and edit your Spotify tool. Just one tool and loaded with so many features. Try these tools and start ripping Spotify songs today.