Tidal unveiled Dolby Atmos Music just about a year ago. But being not compatible with all devices, it felt the need to bring its tech to a reasonable format. That's the urge behind soundbars, AVR home theatre systems, and smart TVs. Once you have a Tidal HiFi subscription, you are good to go along with compatible streaming devices like Fire TV Stick 4K and others. What's amazing is that Tidal Dolby Atmos can be remixed for 3D surround sound and you get the vocals coming from different parts of a room.
Samsung has perfected it by cooperating with Tidal for the Samsung Multiroom App. You can now easily stream the Tidal Samsung soundbar via the app or the Tap Sound feature. Let's get more to it.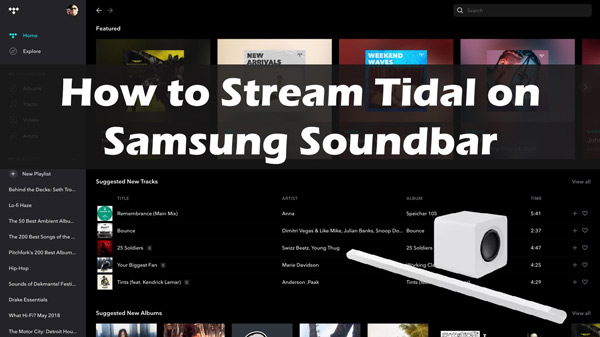 ---
Part 1. How to Play Tidal on Samsung Soundbar via the Multiroom App
The Samsung Multiroom app lets you stream Tidal music on your Samsung Soundbar wirelessly. Here's how you can use Tidal connect Samsung soundbar via it.
You first need to pair your Samsung Soundbar with Tidal before you can stream the tracks.
Step 1. To pair the Samsung Soundbar with Tidal, first download and install the Samsung Multiroom application on your device.
Step 2. Then launch the Multiroom app and click on the Menu icon at the top left to add Samsung soundbar as a speaker.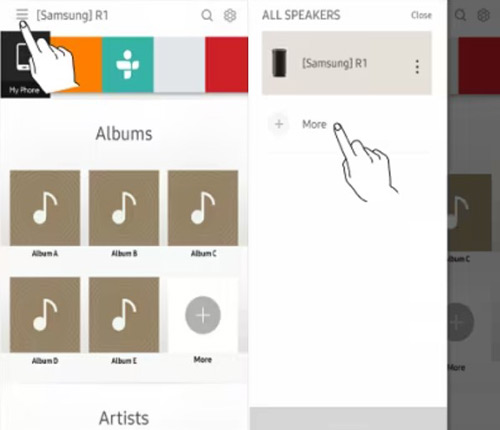 Step 3. Next, back to the main page and view available music sources. Tap "Tidal" to connect your account.
Step 4. After signing into your Tidal account, you can continue to stream Tidal on the Samsung Soundbar.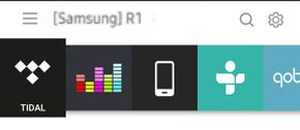 ---
Part 2. How to Stream Tidal on Samsung Soundbar via the Tap Sound Feature
Another way to get the Samsung Soundbar Tidal is via the "Tap Sound" feature. It can stream Tidal music through the soundbar by tapping your phone on the soundbar to start playing music.
Step 1. First, install Smart Things on your mobile phone. open the Tidal app on your phone.
Step 2. Hit the Menu bar on the screen and then go to the "Settings" icon.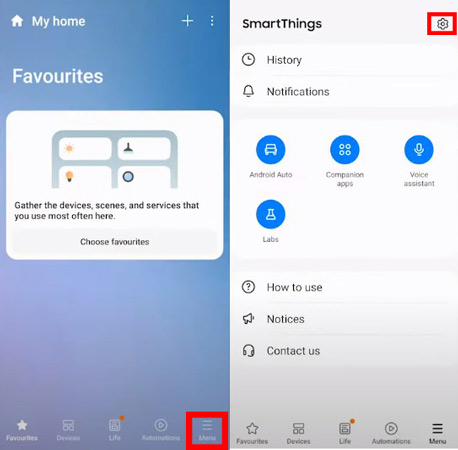 Step 3. Scroll down and switch on the "Tap View, Tap Sound" feature.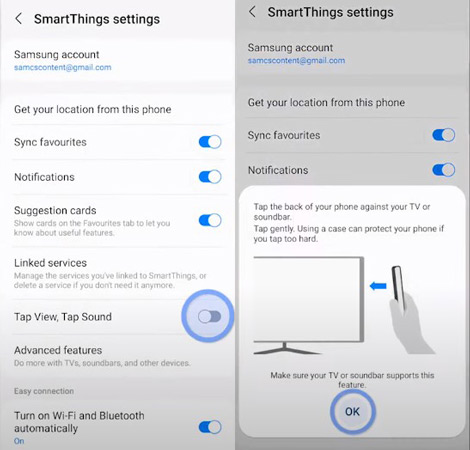 Step 4. Now, play the Tidal music on your phone and use your phone to tap the Samsung soundbar.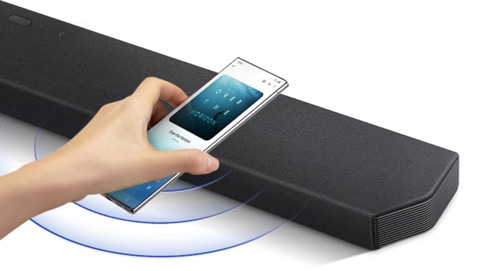 Step 5. Press the "Start now" option on your phone. Finally, your phone will be connected to the Soundbar and you can stream Tidal on Samsung soundbar.
---
Part 3. How to Listen to Tidal Music on the Samsung Soundbar Offline for Free
You need a Tidal HiFi subscription to use the Multiroom app or Tap Sound feature. Despite that, you can still enjoy Tidal Samsung Soundbar offline for free with only the right tool. AudKit Tidal Music Converter will losslessly convert and download your Tidal songs and playlists as local files to enable you to listen to them without the network connection.
The AudKit tool supports several common output formats like WAV, FLAC, MP3, M4A, etc. More so, this app is fully built with an ID3 tag editor that will capture and keep up to 100% ID3 tags and other metadata information to give you original output. The high speed cannot go unmentioned. It works at 5X high speed to batch convert a 10-hour Tidal playlist in just 2 hours.
When it comes to customizing your files, AudKit Tidal Music Converter has got you covered. You can adjust the conversion speed, audio channel, bitrate, audio format, and sample rate to your perfection. Once converted, your Tidal songs will be movable and playable on any device like a Samsung soundbar, DJ software, movie editor, smart speakers, etc.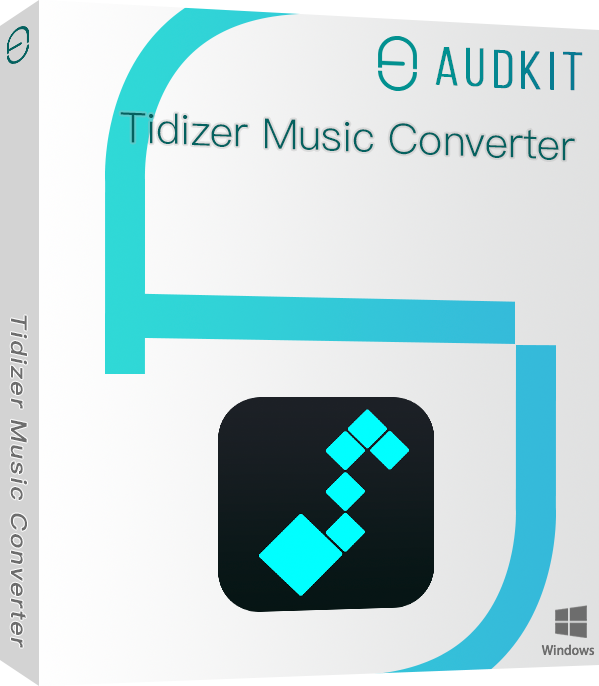 Convert Tidal music to MP3, FLAC and other common output formats
Maintain lossless HiFi and MQA quality on Tidal tracks after conversion
Easily download Tidal music for offline use on a Samsung soundbar
Enjoy Tidal playlists on multiple devices with no subscription
Before knowing how to download Tidal playlists with the AudKit Tidal Music Converter, you first need to download and install it on your computer by clicking the "Download" button in the feature box. Once set up, launch it and the Tidal app will also automatically open.
Step 1 Adjust Tidal audio output for Samsung soundbar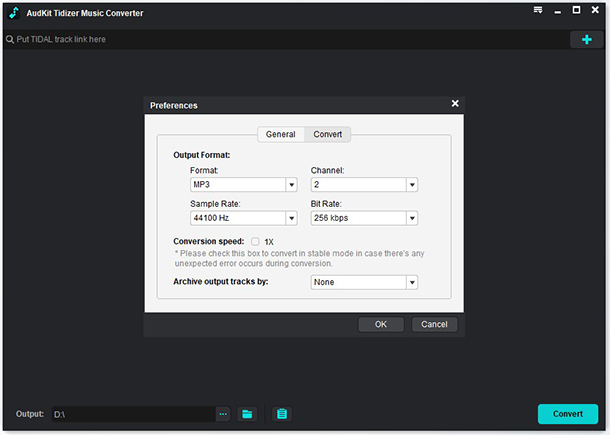 To reset the output profile for Tidal songs, open the Menu icon on the AudKit app and then click on the "Preferences" > "Convert" options. Among the items you can customize are the output format, sample rate, and bit rate, among others. Remember to save them by tapping "OK".
Step 2 Copy Tidal songs to AudKit software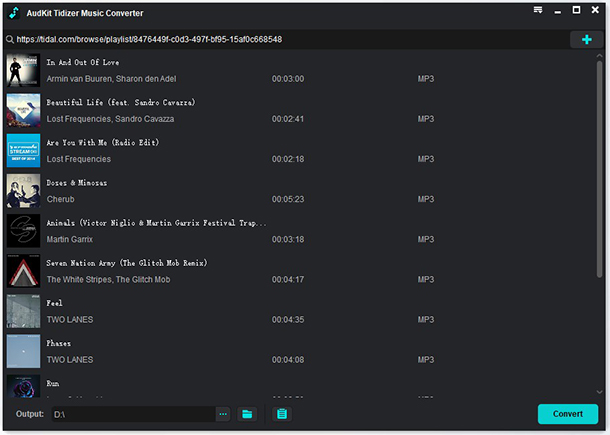 You can drag Tidal files and drop them into the AudKit Tidal Music Converter's interface. Alternatively, right-click on the Tidal song and choose the "Share" > "Copy Track Link" option, then paste the link into the AudKit search bar. Next, click on the "+" tab to import the files for conversion.
Step 3 Begin the Tidal conversion for Samsung soundbar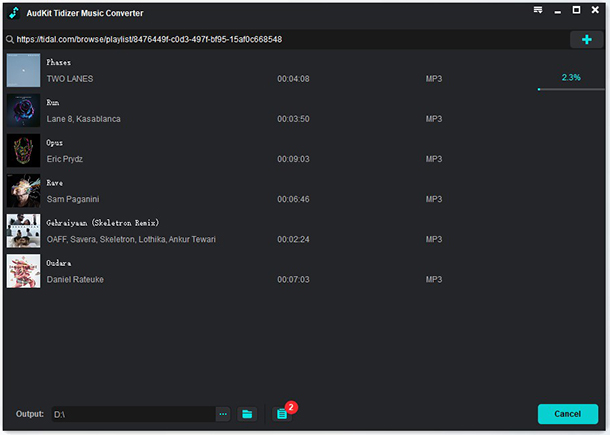 Now click on the "Convert" tab to confirm your selection. AudKit Tidal Music Converter will begin the process. You can even add more songs to the conversion list during the process. Once all are completed, locate the converted files by clicking the "Converted" icon then begin to transfer Tidal music to other devices.
How to Play Tidal Music on Samsung Soundbar via Bluetooth
It is now possible to stream Tidal on Samsung Soundbar without restrictions. Let's check out how to use Tidal on Samsung Soundbar via Bluetooth.
Step 1. Ensure you have turned on the Samsung Soundbar device. Next, press the Source button on the remote. It will then show BT on the soundbar.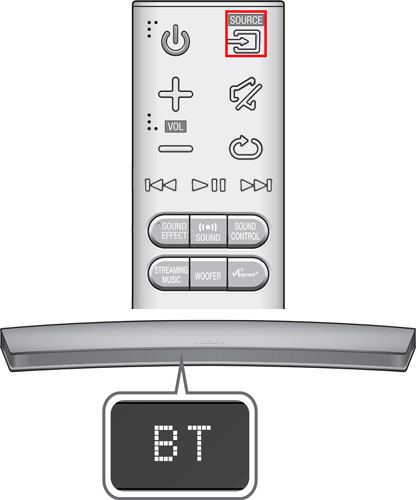 Step 2. Go to the Settings app on the device you wish to connect to. Then tap on Connections > Bluetooth to turn on Bluetooth on your device.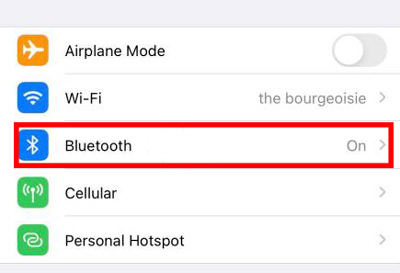 Step 3. A variety of available devices list will pop up. Select your Samsung Soundbar device then follow the on-screen prompts.
Step 4. Finally, choose the Tidal song that you wish to stream on the Samsung Soundbar and enjoy it offline anytime, anywhere.
---
Part 4. In Conclusion
Samsung did a commendable job by incorporating Tidal Samsung Soundbar. You can access Tidal via the Samsung Multiroom app or the Tap feature. However, you need a Hi-Fi subscription for this. Nonetheless, AudKit Tidal Music Converter will break all limitations and offer you original sound quality. With this, you can also keep your tracks forever as well as transfer them to any device for offline listening.
---