Bose is a common wireless speaker that allows users to play songs via the SoundTouch application. Using SoundTouch, one can stream their favorite songs and browse from music streaming apps like Pandora, Spotify, and so on. But, Tidal is not supported.
So what do you do when you want Tidal on Bose SoundTouch? Well, yet there are no plans of integrating Tidal music into Bose SoundTouch speakers. A combination of Bose and Tidal would be a great way to enjoy music as Tidal high Fidelity quality. To have Bose Tidal support, read on and find out how to play Tidal music on Bose SoundTouch in detail.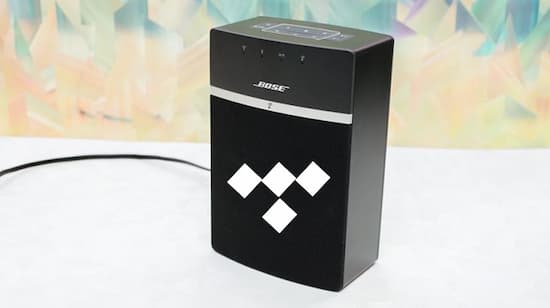 ---
Part 1. How to Download Tidal on Bose SoundTouch: A Tool
To get Tidal on Bose SoundTouch, you have to transfer the protected Tidal cache music files to physical files without protection. Then you can transfer the unprotected Tidal music files from the computer to the SoundTouch app.
To do this, AudKit Tidizer Music Downloader is the right tool for use. This incredible tool lets you download Tidal songs as physical music files. You get the chance to customize the output format of Tidal to MP3, M4A. FLAC, AAC, and many other audio formats available.
In addition, you maintain 100% HIFI sound quality along with the ID3 tags. After downloading songs, the files stored on your local device. Now you can transfer Tidal songs to SoundTouch for freely playback.
Let's take a look at more features of this wonderful converter.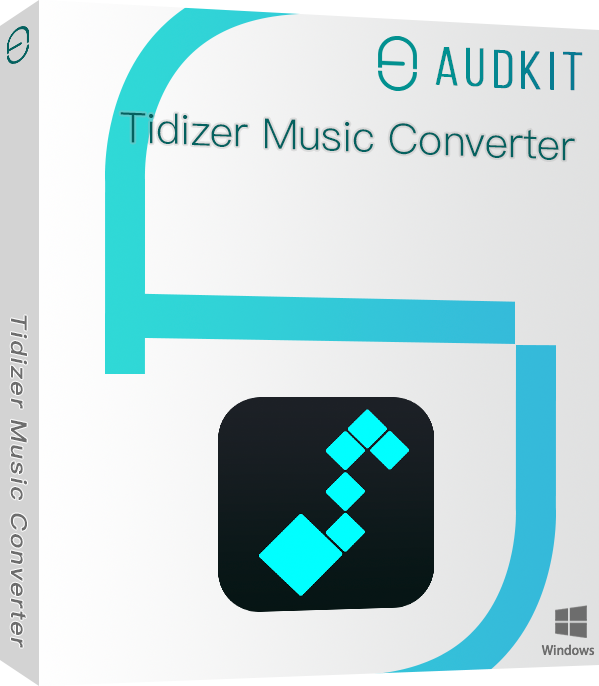 Retain lossless audio quality and ID3 tags
Convert Tidal music to FLAC, WAV, etc.
Download songs from Tidal for offline use
Offer 5X conversion speed and batch conversion
---
Part 2. How to Play on Bose SoundTouch: 4 Steps
Please head over to the main website of Tidizer Music Converter and download the app on your PC. After download, install and launch the app on your computer.
Now go ahead and unlock all the features of your AudKit Tidizer app. Launch the menu by clicking the 'Menu' icon and head to 'Register.' Copy and paste your license key on the app for registration and activation.
Step 1 Select your preferences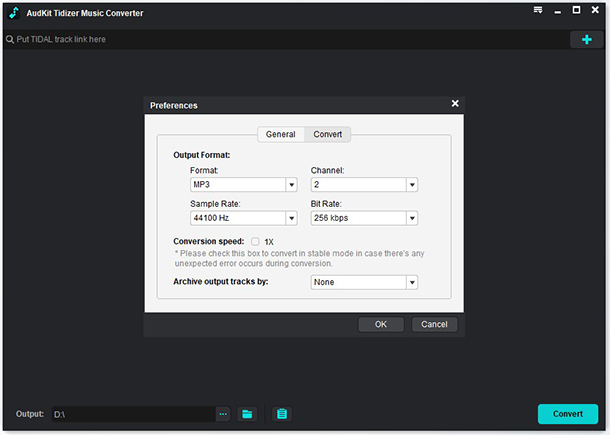 To play Tidal on Bose SundTouch, you have to select your audio formats and customize your preset. Many users prefer having the MP3 format as the standard format, and AudKit Tidizer also has the Mp3 format as the default setting. The conversion speed default mode is set at 5X fast, and you can edit it if you want. From the upper right corner, click the 'Preferences' icon the hit 'Conversion.' From the resulting window, customize all the settings you want for audio playback on Bose and hit 'OK.'
Step 2 Import and convert Tidal audios for Bose SoundTouch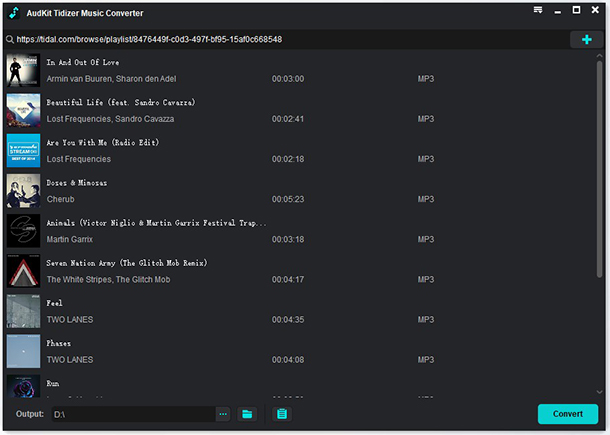 Now, add your albums, playlists, or tracks that you want to download and convert for Bose home speaker 500 Tidal. Locate the 'Add Music' button from the lower right of your interface and hit the button to add your music. You can select the entire playlists or single tracks.
Step 3 Download music from Tidal for Bose SoundTouch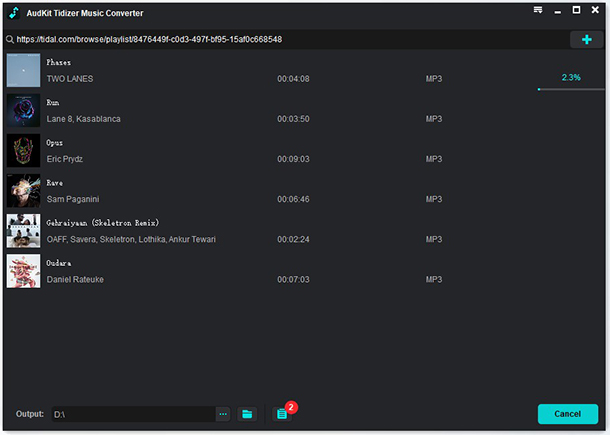 Lastly, head down to the bottom right and select the 'Convert' icon. The app will automatically start the conversion process. During this time, you can add more files that you want to play Tidal on Bose SoundTouch. You can follow the process on your screen and note when it is complete. To locate your audio files, click the 'Converted' button, and a window with your Tidal songs downloaded on your computer will open.
---
Part 3. How to Play Tidal on Bose SoundTouch
Now, we will show you how you can add your downloaded Tidal songs to Bose SoundTouch. Follow the step-by-step guide.
Step 1. You should have your SoundTouch installed on your computer; if not, download and install it. Run the app, select the 'Menu' button and click the 'Add Service' icon.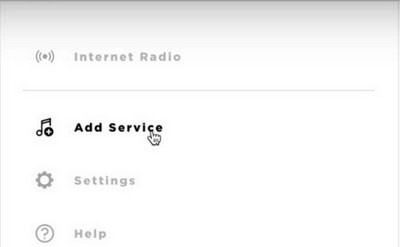 Step 2. Hit the 'Music Library on Computer' and select the library to add Tidal tunes using the blue circle near Windows Media Player or iTunes.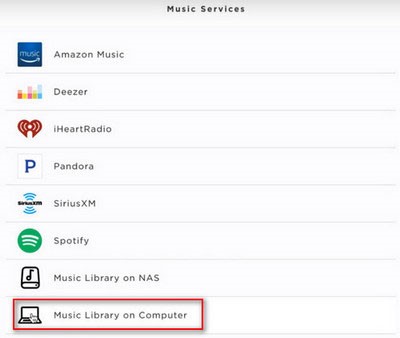 Step 3. In conclusion, hit the 'ADD MUSIC LIBRARY' to get Tidal music on Bose SoundTouch. Now proceed to your 'Music Library,' and you'll be able to locate your Tidal songs. Listen to your songs on Bose SoundTouch with no limits.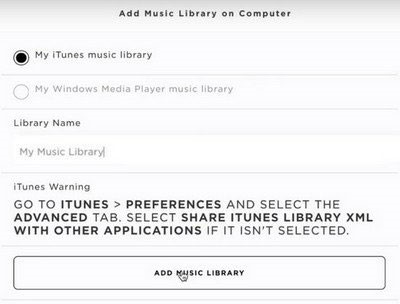 ---
Part 4. Conclusion
The AudKit Tidizer Music Converter tool is a special tool that lets you enjoy HiFi music from Tidal on Bose SoundTouch speaker. You can also play and transfer Tidal songs to any other device for offline use without a Tidal subscription.