SoundTouch is a series of wireless speakers designed by Bose. It is a multi-room audio system that is now available in three models: SoundTouch 30, 20, and 10. As a high-output sound quality speaker, Bose SoundTouch has attracted widespread popularity.
With the Bose SoundTouch, you can listen to your favorite songs and stream music from streaming music services like Spotify and Pandora. So, does Tidal work with Bose SoundTouch?
Unfortunately, you can not directly play Tidal on Bose SoundTouch because there is no Bose SoundTouch Tidal integration. But don't worry, in this article, you can get the most effective two ways to listen to your favorite Tidal music on Bose SoundTouch.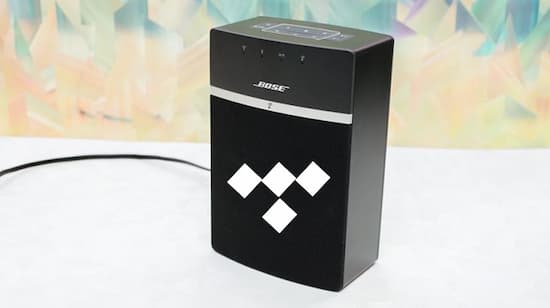 ---
Way 1. How to Listen to Tidal on Bose SoundTouch via Bluetooth
All Bose SoundTouch models come with a software Bose SoundTouch app that is Bluetooth-enabled. Using the SoundTouch app, you can pair your Bose SoundTouch speaker with your smartphone, tablet, computer, and other Bluetooth-enabled devices. You can then freely stream music from your device on your speaker.
So, the first way to play Tidal on your Bose SoundTouch is to use the Bluetooth feature. You can refer to the next steps to pair your Bose SoundTouch with your device and stream Tidal on Bose SoundTouch.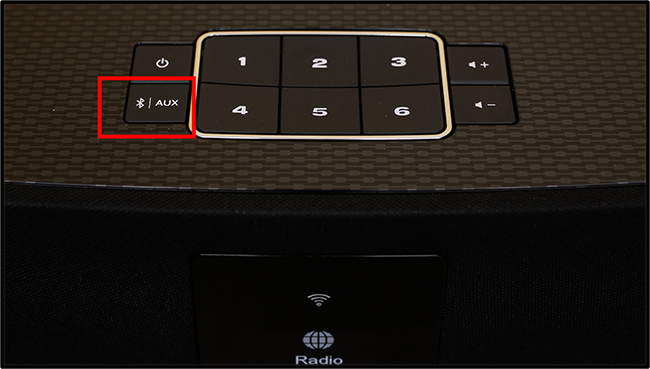 Step 1. Download and install the Bose SoundTouch app on the device you want to pair with your SoundTouch.
Step 2. Turn on Bluetooth on your Bose SoundTouch by long pressing the auxiliary Bluetooth button.
Step 3. On your device, open the SoundTouch app and select menu > Settings > Speaker Settings, then select your SoundTouch speaker.
Step 4. Select Bluetooth from the Speaker Details screen. Then click on Connect New Device.
Step 5. It will bring up a Ready to Connect screen for you to confirm.
Step 6. After pairing your device to the SoundTouch speaker, you can start playing Tidal on your device. And it will automatically stream Tidal on Bose SoundTouch.
---
Way 2. How to Play Tidal on Bose SoundTouch via Computer
In addition to connecting your device to SoundTouch via Bluetooth, you can also use your computer to play Tidal on Bose SoundTouch. If your SoundTouch is not available for Bluetooth, you can try this way. It is 100% working after converting Tidal music to MP3.
Why MP3? Because Tidal has copy-right protection you can only use Tidal music on the Tidal app. You can use AudKit Tidizer Music Converter to break this limit. After downloading and converting Tidal music to MP3, you can freely use the downloaded Tidal music on your Bose SoundTouch or other speakers you want.
With AudKit Tidal Converter, you will get the chance to customize the output format and output quality as you want. In addition, it will maintain 100% HIFI sound quality along with the ID3 tags.
Let's take a look at more features of this wonderful converter.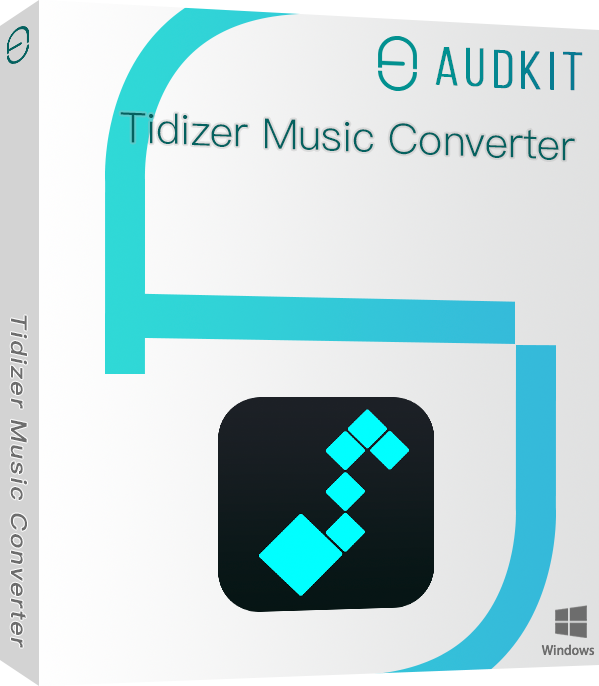 Retain lossless audio quality and ID3 tags
Download FLAC from Tidal losslessly
Download songs from Tidal for offline use
Offer 5X conversion speed and batch conversion
Here is a detailed tutorial on how to stream Tidal on Bose SoundTouch via computer. Before we start, you need to download and install the AudKit Tidizer Converter on your computer.
( You can simply download it by the Download button above. Also, you can head over to the main website of AudKit Tidal Converter and download the app on your PC.)
Step 1 Choose output format for Tidal Bose SoundTouch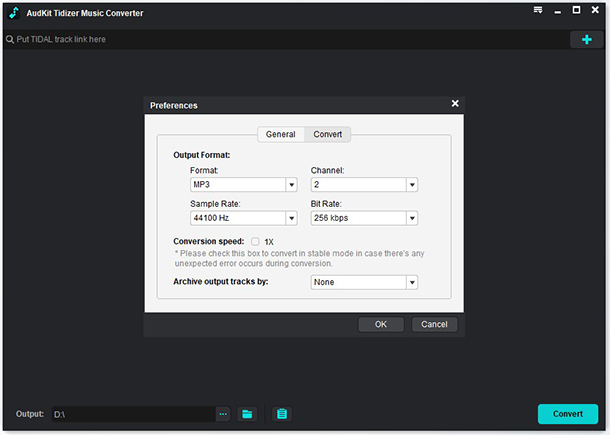 To play Tidal on Bose SoundTouch, you can choose the MP3 format as the standard format. From the upper right corner, click the menu icon and then select the Preferences icon then hit Convert. From the resulting window, customize all the settings you want for audio playback on Bose and hit OK.
Step 2 Import Tidal music for Bose SoundTouch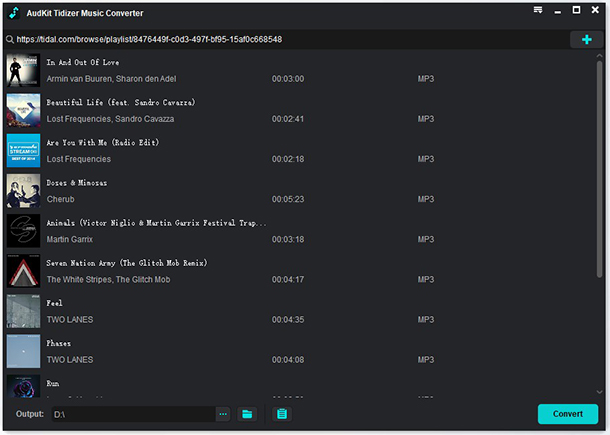 Now, add your albums, playlists, or tracks that you want to download and convert for Bose SoundTouch Tidal. You can drag and drop Tidal songs directly into AudKit. Or copy and paste the song's link into AudKit's search bar and click +. You can select as many Tidal songs as you want.
Step 3 Download music from Tidal for Bose SoundTouch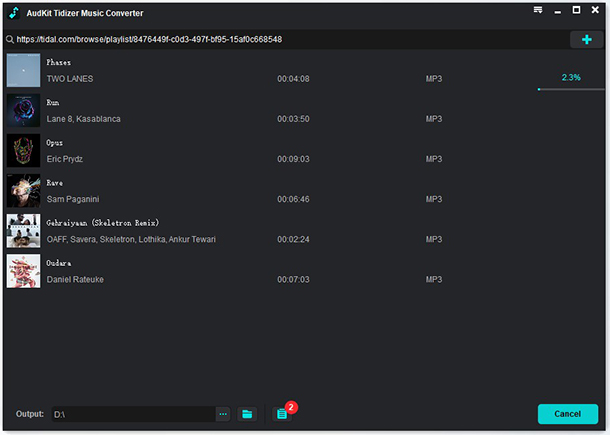 Lastly, head down to the bottom right and select the Convert icon. The app will automatically start the conversion process. During this time, you can add more files that you want to play on Bose SoundTouch. To locate your downloaded audio files, click the Converted button, and a window with your Tidal songs downloaded on your computer will open. Until now, you are ready to play Tidal on Bose SoundTouch.
Step 4 Listen to Tidal on Bose SoundTouch
Now, we will show you how you can add your downloaded Tidal songs to Bose SoundTouch. Follow the guide below.
1. You should have your SoundTouch installed on your computer; if not, download and install it. Run the app, select the Menu button and click the Add Service icon.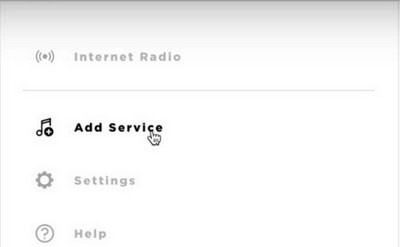 2. Hit the Music Library on Computer and select the library to add Tidal tunes using the blue circle near Windows Media Player or iTunes.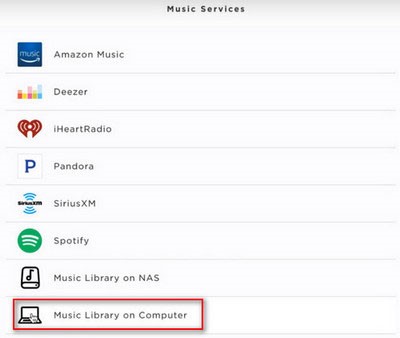 3. In conclusion, hit the ADD MUSIC LIBRARY to get Tidal on Bose SoundTouch. Now proceed to your Music Library, and you'll be able to locate your Tidal songs. Listen to your songs on Bose SoundTouch with no limits.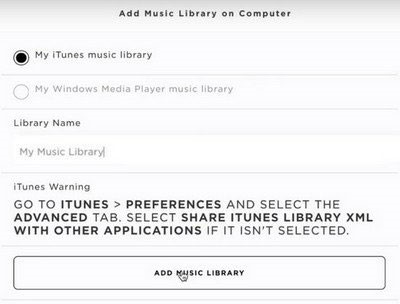 ---
Conclusion
So far, you've learned the two best ways to play Tidal on Bose SoundTouch. If your SoundTouch supports Bluetooth, you'll easily pair your speakers with any Bluetooth-enabled device and enjoy Tidal music on your SoundTouch. If it doesn't, you can use AudKit Tidal Converter to download and convert Tidal music to MP3. You can then play Tidal music directly on your SoundTouch through the Bose SoundTouch app on your computer. With the AudKit Tidal Converter, you can listen to Tidal on multiple devices with ease.
---