Music streaming platforms have gained immense popularity among millions of music admirers, where it has targeted the young generation with its impressive interface and conjunctive features. Over the years, people have shifted their interest in listening to online music while ensuring tenancy over the quality of the songs they are listening to. Tidal and Pandora are among the top-notch music streaming platforms that have provided a massive library of songs and podcasts for users to listen to while providing high-quality results to enjoy.
These platforms are quite different from each other and can feature among the best music streaming platforms that one can counter with. This article provides a comparative discussion of Pandora vs. Tidal and conclusively states which tool is efficient in offering the best services to the users throughout the world.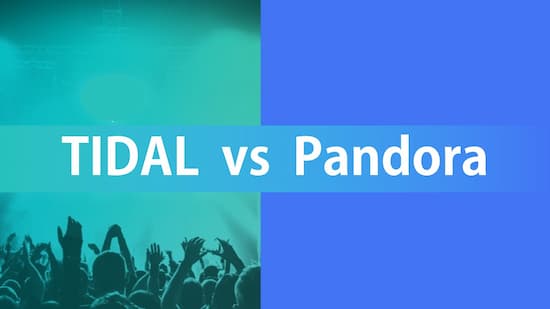 ---
Part 1. Tidal vs. Pandora: Sound Quality
Tidal and Pandora are known as effective music streaming platforms that are preferred by millions of users all around the globe. The battle between Pandora and Tidal has been everlasting, where one platform takes a very trivial margin from the other. Tidal and Pandora are known for providing affluent sound quality to their users; however, it can majorly vary due to the differing subscription bases.
If you consider the cheapest packages offered at Tidal and Pandora, they are quite similar in sound quality at this stage. Nonetheless, if you propagate towards higher-paying subscription packages, Pandora lags quite a significant percentage in offering a qualitative sound. Where Tidal is known for providing 1411 kbps of CD-quality FLAC audio quality through HiFi in its most expensive package, Pandora only features 192 kbps of MP3 Audio quality throughout its standard packages.
This provides Tidal a greater edge if we consider Tidal vs. Pandora sound quality.
Tidal
Pandora
320 kbps AAC (Premium Package)
192 kbps AAC (For All Standard Packages)
1411 kbps FLAC (HiFi Package)
---
Part 2. Tidal vs. Pandora: Music Catalogue
Music streaming platforms are known for offering a very expansive list of music libraries to their users. Tidal and Pandora individually offer a very prominent music library; however, there are several factors that come into light over comparing both platforms with each other. With 60 million tracks of exclusive content in the market, Tidal takes a great amount of lead over the 40 million tracks of Pandora. Tidal clearly takes up the lead with the 240,000 videos that have been reported in the 2019 Consumer Reports statistics.
Both platforms are quite proficient if solely judged from their audio libraries. The extensiveness is what made Tidal make a prominent image in the market.
---
Part 3. Tidal vs. Pandora: Music Discovery
Streaming platforms are known for their efficient discovery algorithms. These algorithms are what attract a general user to consume a certain platform. Pandora provides its users with an AI-based music discovery algorithm that allows the user to set up new tracks in the suggestion section, majorly based on the preferences of the user. This is what makes Pandora settle itself as a very progressive and modern streaming platform.
Tidal, in comparison, is very conservative in discovering music for the users. With a few suggestions for their users, Tidal has a significantly slower algorithm functioning in the market.
Thus, Pandora has taken a clear lead for music discovery in the battle of Pandora vs. Tidal.
---
Part 4. Tidal vs. Pandora: Price and Plans
Being a Tidal and Pandora user, you can have their prolific free trials for being new in the system; however, the major question arises over which platform provides better prices and plans to the market. You might come across many reviews where the users state Tidal's expensive packages; however, most of them fail to realize the value for money provided by Tidal in their plans.
Pandora provides its lowest plan at $4.99, where a user can enjoy an ad-free radio throughout this package. It can rise up to $9.99 of Premium Plus and a Family Package ranging to $14.99. Tidal, in comparison to Pandora, offers 320kbps of audio quality in $10 and features 1411kbps high audio quality in only $20. The audience is a better judge of which tool offers a better value for money in its music streaming packages.
| | |
| --- | --- |
| Tidal | Pandora |
| $9.99 (Premium Package) | $4.99 (Pandora Plus) |
| $19.99 (HiFi Package) | $9.99 (Pandora Premium) |
| $14.99 (Family Premium [up to 6 users]) | $14.99 (Pandora Premium Family) |
| $29.99 (Family HiFi [up to 6 users]) | |
Although many users consider buying a subscription package of Tidal music streaming platform to cater to their music needs, they are still unable to gain lifetime access to songs they select or save across the platform. In such circumstances, the need for a tool providing lifetime access to its users is significant. AudKit Tidizer Music Converter turns out to be the best option for users in downloading Tidal music into their computer for attaining unlimited access.
This tool allows you to convert Tidal music into MP3 within a lossless quality. Not only that, but its latest technology enables you to convert HiFi songs and playlists from Tidal into AAC, M4A, WAV, FLAC, M4B, forging an easy playback for the users. AudKit Tidizer Music Converter can be your perfect go-to choice for converting your Tidal songs in a 5x batch conversion speed. It features a very proficient interface with high compatibility across the latest Tidal desktop app.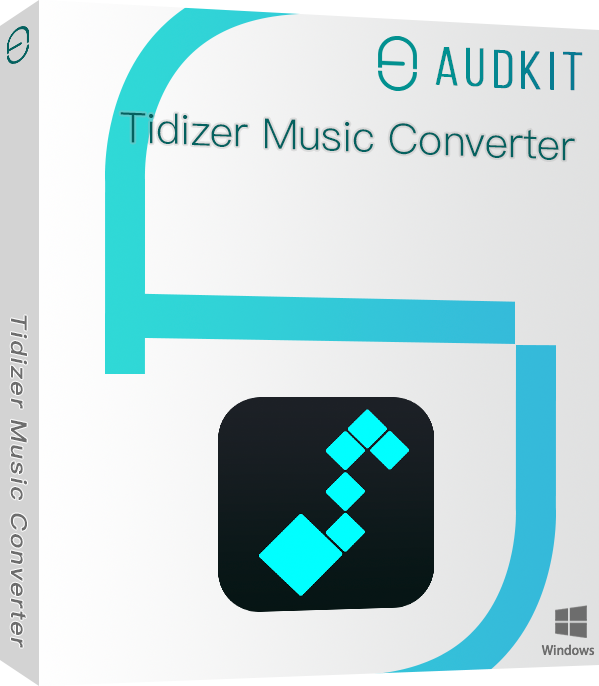 Download Tidal tracks from Tidal HiFi and Premium
Offline listen to Tidal songs on the computer
Maintain lossless HiFi quality at 5X speed
Enable Tidal songs to play on various devices
---
Part 5. Tidal vs. Pandora: Easy for Use
These platforms are designed under the narrative of providing the user market with convenience; however, there are several factors that allow one app to gain an advantage over the other. Pandora has a very clean interface to offer to its users, where it provides them with effortless navigation and a clean appearance.
Tidal, on the other hand, is comparatively sloppy in navigation and music streaming. This makes Pandora the first-rate choice while promoting ease of use.
---
Part 6. Tidal vs. Pandora: Compatible Platforms
In the evergreen battle of Pandora one vs. Tidal audio quality, another factor that comes to mind is the compatible platforms featured across both music streaming tools. What makes Tidal score better than Pandora is its availability across 53 countries. Pandora has a very limited service, covering few countries in total. Both platforms are available across Android, iOS, Web, and Windows phones. Pandora provides more compatibility across different platforms such as Apple TV, Sonos, Roku, TiVo, Amazon Echo, etc.
The lack of accessibility is what lacks in Pandora, making Tidal set itself as a winner in terms of compatibility.
---
Conclusion
Tidal and Pandora are two distinctive music streaming platforms that offer a very progressive service to the user market. These platforms are accounted for among the state-of-the-art services; however, there are several factors that can come to light when it comes to figuring out the winner in Tidal premium vs. Pandora. You need to look across the article to gain a better knowledge of the best tool that would fit your requirements.