Many people try to download Tidal tracks to play them on different devices. When you have Tidal on a device, it becomes easy to play the tracks, but when you don't have Tidal on another device, playing the same tracks becomes impossible, and that's when users of Tidal try to look for Tidal downloader. The good news is that there are a few useful Tidal music downloaders, which you can try.
This article will consist of five top Tidal downloaders. There used to be a TiDown Tidal downloader; however, it has been banned now. Since it is no longer available, find out about the other Tidal downloader for Mac and Windows both. This article will not just tell you the names of the downloaders, but it will also tell you about each downloader's pros and cons so that you can make an informed decision. So, let's get started.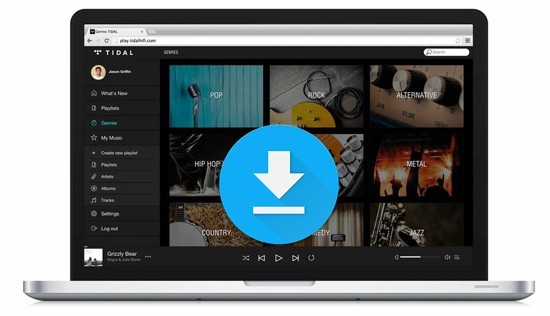 ---
No 1. AudKit Tidizer Downloader – Best Tidal Downloader
AudKit Tidizer Downloader is a reliable Tidal downloader tool. Since the Tidal playlist is protected, you can't play the playlist on devices that are not compatible with the Tidal app. AudKit Tidizer downloader thus becomes a good Tidal downloader and is considered to be the best protection removal software. Through Tidizer, you can easily convert Tidal Music to MP3, M4A, AAC, WAV, M3B, and FLAC. It lets you preserve Tidal's high-quality sound.
You can get AudKit Tidizer Downloader both for Mac and Windows. The good thing about AudKit is that it lets you do batch converting with 5X speed. You can use this tool to download Tidal songs, listen to them offline, and convert them into multiple formats.
AudKit Tidizer Downloader will convert Tidal songs that you can later play on any device, such as smartphones, smart speakers, game consoles, MP3 players, and more. Support assistance of AudKit Tidizer Downloader is on pat as well. If you face difficulty using the tool or have other questions, you can always get in touch with the support team, which is available 24 x 7.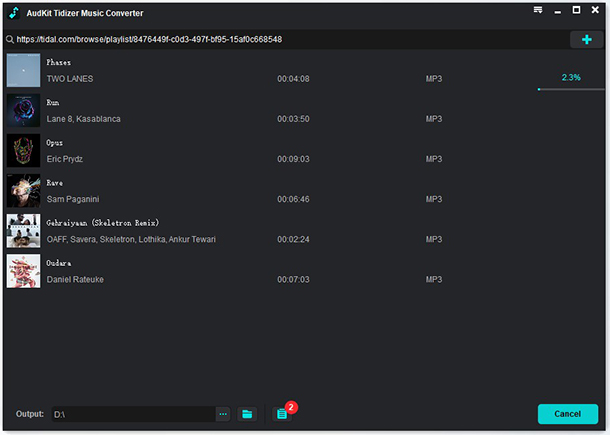 Pros
Protection-free Tidal songs.
Faster downloading and converting Tidal songs.
There is no loss in sound quality.
Wide range of formats available.
Cons
You get limited time in the trial version.
---
No 2. Athame Tidal Downloader
Another Tidal music downloader that you can go for is Athame Tidal Downloader. This free-source program is by GitHub. Athame Tidal Downloader doesn't only let you download songs from Tidal, but the same tool can be used to download songs from other streaming music services. If you visit its website, you will see that it has been designed for private and educational purposes only.
This program is available only for Windows, which means Mac users will have to look for other alternatives. In terms of conversion formats, it can convert in FLAC format only. Unlike AudKit, you can't customize the output quality. Even if there's a lot that Athame Tidal Downloader has to do, it is still an excellent option to go for.
Pros
Athama Tidal Downloader is 100% free.
Apart from Tidal, you can download Google Play Music.
A good Tidal ripper.
Cons
You can't customize the output quality.
No robust features are available.
No Mac version.
---
No 3. AudFree Tidal Downloader
A tough competitor of AudKit Tidal downloader is AudFree, with similar features. If you are looking for a Tidal Hi-Fi downloader, you can probably think about getting an AudFree Tidal Downloader. It is not a ripper tool but a downloader tool. You can use this tool to download tracks from both Tidal Premium and HiFi subscribers. Using it, you can download Tidal albums, playlist, music, and more, and convert these tracks into multiple formats.
Since these files can be downloaded locally, you can play them offline on any device you want to. The lightning-fast downloading speed of AudFree Tidal Downloader makes it one of the best in the industry. The tool is well-designed, simple to use, and lets you play your favorite Tidal music track even after unsubscribing from Tidal. Compatible OS is both Mac and Windows.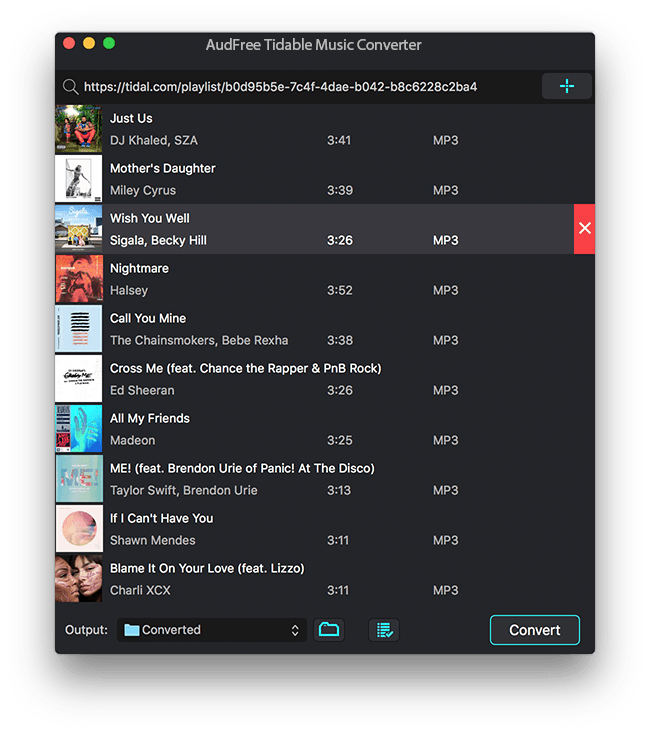 Pros
Converts files super-fast.
No loss of audio quality.
Converts to multiple formats.
Easy to use.
Cons
To run AudFree Tidal Downloader, you will have to get a third-party tool first.
It is not free.
---
No 4. Apowersoft Audio Recorder
The next one that we have for you is instead an audio recorder and not precisely a music downloader tool. If you are someone who simply wants to save Tidal music files and doesn't care much, whether it is a downloading or recording tool, you can think of getting Apowersoft Audio Recorder.
With Apowersoft Audio Recorder, a free tool, you will be able to record songs getting played on your Tidal app after installing a small launcher. However, since this one is a free audio recorder tool, you won't get desired results regarding its quality. This is an online tool.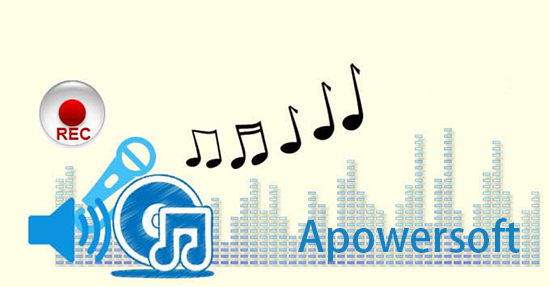 Pros
Great screen capturing options.
Real-time editing is possible.
Friendly user-interface.
Cons
Inferior sound quality output.
The online tool only.
---
No 5. Aimersoft iMusic
Finally, we have Aimersoft iMusic. This music downloader and manager tool is a must-have. Apart from Tidal, you can use the same tool to download songs from around 3000 different music sites, for example, Deezer, Last.FM, Pandora, and more. Aimersoft iMusic is a robust Tidal music downloader, but along with it lets you record music as well. Since you might face a challenge downloading every Tidal music file, the music record feature can come in handy.
If you want to record other sound playing on your computer, Aimersoft iMusic will let you record them easily. If you want to transfer media files from iTunes to other devices, Aimersoft iMusic will let that happen with ease.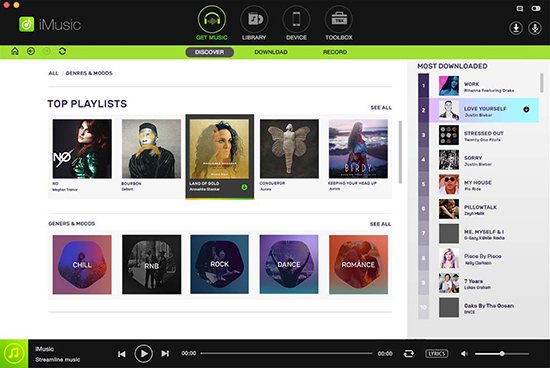 Pros
Songs can be downloaded from 3000 music sites.
Easy to use.
A music downloader and recorder.
Cons
Downloading speed is relatively slow.
Expensive.
---
Warm-Up
These are the top five Tidal song downloader that you can go for. Looking at each one's pros and cons, we can clearly say that AudKit Tidal Downloader is the clear winner, followed by AudFree. By getting one of the Tidal downloaders for Mac or Windows, you will get to play them offline and on any device you want to. So, make your choice, and happy music playing!