Music streaming services have taken the world by storm. The quick and intense penetration of music streaming apps has not only changed people's perspective about the quality and sound effects they want to enjoy. Instead of buying expensive CD players and DVDs, all you need to do is subscribe to a fully developed music streaming app. Not only can you hear millions of music tracks but can also download your favorite song for offline listening.
Due to the increasing demand for listening to outstanding music, there are multiple music streaming services available in the industry. Among the increasing list of competitors, Apple Music and Tidal HiFi are two services far better than others. So which one to choose: Tidal or Apple? To help you arrive at a decision, we have discussed Apple Music vs Tidal HiFi.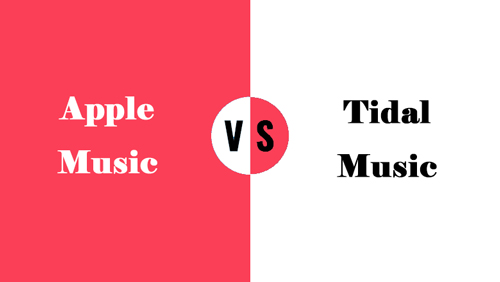 ---
Part 1. What Is Tidal vs What Is Apple Music?
Apple Music
Apple Music was launched on June 30, 2015, by Apple Inc. It is an audio and video streaming service giving users access to millions of songs. To this date, Apple Music subscribers can stream about 90 million songs. The service is primarily designed to offer curated playlists from music artists and display recommended tracks according to the preferences of the users.
The service is also famous for its genre-based radio stations that include Apple Music 1, Apple Music Hits, and Apple Music Country. The radio stations offer live broadcasts to over 200 countries across the world. Moreover, Apple Music can easily integrate with your iCloud Music Library. This allows users to combine all the songs and tracks they have purchased on iTunes on a single platform.
Tidal HiFi
Tidal is a global digital music streaming service that brings studio-quality music right from the artist to the subscribers looking for the highest quality audios and videos. The service gives you access to over 80 million tracks and 350,000 videos. Along with music and tracks, the service also has a variety of podcasts, live concerts, smart speakers, and other platforms like Apple and Android TV.
Tidal comes with two amazing subscription plans. Both of which make sure listeners get to hear and enjoy top-notch music with every beat being crystal clear. With its Tidal Master plan, the service offers CD-quality lossless audio and high-resolution music making it the highest quality streaming service.
---
Part 2. Tidal vs Apple Music Subscription Plans
Apple Music
Apple Music offers a free trial-based subscription plan that lasts for at least three months. The standard subscription plan for Apple Music will cost you around $9.99 per month. For college students, there is a subscription plan with a cost of $4.99 per month. Whereas it also offers a family plan for up to 6 members for $14.95 per month.
Tidal
Whereas Tidal does offer a free subscription tier with a 160 kbps bitrate. The HiFi plan on the other hand delivers a 1411 kbps bitrate at $9.99 per month. The HiFi Plus is for people who want superior sound quality for their audio, as it gives you MQA (Master Quality Audios) at $19.99 per month.
---
Part 3. Apple Music vs Tidal Sound Quality
Apple Music
Apple Music saves audio files at 256 kbps in AAC files. The quality is similar to that of the tracks and songs purchased from iTunes.
Tidal
Tidal streams music at a much-advanced speed as compared to Apple Music. The Tidal HiFi plan streams music at 16 bit, 44.1 kHz FLAC files with a bitrate of 1411 kbps. This gives users uncompressed Lossless CD-quality music that gives you all the sound effects introduced by the artists in the original track. Even the standard HiFi Tidal plan delivers an amazing 320 kbps AAC audio which is way better than Apple Music.
---
Part 4. Tidal vs Apple Music Library and Catalog
Apple Music
Apple Music has about 50 million songs in its Music Library. The extensive music library is filled with albums from famous artists including Drake, Taylor Swift, Britney Spears, Frank Ocean, and more. This gives you an extensive list of music tracks to enjoy. However, Apple Music has put a limit to download music for offline listening. You can download about 100,000 songs to your Apple Library. But the major benefit of using Apple is its iCloud integration feature. This allows you to sync your downloaded music to any Apple device using the same Apple ID.
Tidal
Tidal on the other hand has an even more extensive music library. It has about 60 million songs in its music library. As several popular artists own equity in Tidal, you will get exclusive music right from the studio of your favorite artist. Rihanna, Jack White, Beyoncé, Prince, and Kayne West publish their new albums on Tidal. The Tidal subscription can let you download Tidal MQA or HiFi music.
The streaming service also offers 250,000 videos that include music videos, live performances, movies, and documentaries related to the production of music audios.
Tidal X is a unique program offered by the streaming service that bridges the gap between artists and audiophiles. The program gives users direct access to live shows, meetings, live streams, and even facilitates them to buy live concert tickets.
---
Part 5. Tidal HiFi vs Apple Music Discovery Features
Apple Music
Apple Music service has quite a list of features that make it easy to discover the tracks you are interested in. Beats 1 is a radio channel that allows users to mix things by offering special shows related to musical events. Besides, it is also a great place to entertain yourself with all the great music offered by great DJs.
The "For You" section keeps a track of your listening habits and recommends songs accordingly. By evaluating the music you hear and the songs in your library it brings out playlists and tracks to keep you entertained. The New Music Mix is a place where Apple displays a personalized list of 25 new songs. The list is updated every Friday.
The "Connect" feature is what makes the platform a bit more interesting. It brings artists and users a step closer to each other. Musicians post songs and videos that enhance the existing albums in their discography.
Tidal
Tidal is designed with a Curated Playlist feature. The platform provides curated playlists, tracks, and recommend HiFi albums. The staff picks songs based on a particular theme and there are also top 20 charts where the staff rates the best songs for the week.
---
Part 6. Apple Music Lossless vs Tidal Compatible Devices
Apple Music
Apple Music is compatible with all Apple devices including iPhone, CarPlay, iPad, Apple smartwatches, Apple TV, Mac and, HomePod. It also supports non-Apple devices as well including Android, Sonos devices, and Amazon-branded echo devices.
Tidal
Tidal supports a wide range of third-party tools such as Sonos, Denon Home, Chromecast, AirPlay, Android TV, and many more.
However, if you wish to enjoy any of Tidal music on an MP3 player that doesn't support Tidal, Apple Music, or iTunes installed, then you will have to take help from AudKit Tidal Music Converter.
Tidal and Apple Music are only available for offline listening with a subscription account. But with AudKit you can download all the Tidal songs and tracks without losing their HiFi and Lossless quality. The converter saves Tidal music as locally stored files as it supports a wide range of audio formats such as MP3, FLAC, WAV, and many more. It is reliable, quick, and compatible with both Mac and Windows operating systems.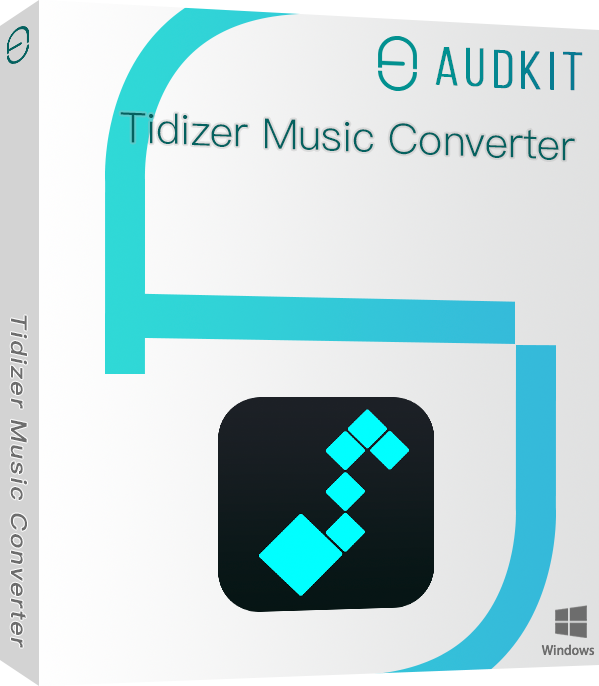 Main Features of AudKit Tidizer Music Converter
Download and launch the converter on your desktop. Create an account and follow the given steps to convert Tidal music within minutes.
Step 1. Open the Menu icon at the top and select Preferences > Conversion. In the window, you can set the output format bitrate, channel rate, and the way of the archive for your files.
Step 2. Use the built-in Tidal app to import all your favorite music files into the converter. Go to the Add Music option at the bottom of the page to upload the playlist.
Step 3. At the end press "OK" and then "Convert", the software will quickly convert all the songs as locally saved files.
---
Part 6. Conclusion
Here is a sheet to help you make clear the basic differences between Tidal vs Apple Music.
Tidal Music
Apple Music
Free Trial Period
Offer a Free tier;
30 days free trial for HiFi /HiFi Plus
No Free tier;
3 months free trial
Family Plan
HiFi $14.99 for 6 members;
HiFi Plus $29.99 for 6 members
$14.99 for 6 members
Students Plan
HiFi $ 4.99;
HiFi Plus $9.99
Individual $4.99
Music Library
Over 60 million songs
Over 50 million songs
Sound Quality
160 Kbps, AAC for Free;
1411 Kbps, FLAC for HiFi;
9216 Kbps, MQA for HiFi Plus
256 Kbps, AAC for Individual;
16-bit/44.1 kHz to 24-bit/192 kHz, ALAC for Apple Lossless
Compatible Devices
Chromecast, Sonos, AirPlay, Android TV and many more.
iPhone, CarPlay, iPad, and other Apple and non-Apple devices
---