Several music streaming services have thronged the market, with each striving to lock their users. For example, Tidal and Spotify have made great names with the basic premise being the same. They both allow you to create playlists, discover new tracks depending on your taste, listen to your music offline, among other similarities. On the same note, many unique features depict their independence. A closer look at Tidal vs Spotify will help to shed some light on their differences.
Spotify came into the market in 2008 and has so far attracted over 330 million active users and about 160 million paying subscribers. It is, therefore, among the first services to emerge. Spotify mainly prioritizes social features and personalized algorithms. Tidal, which entered the market six years later than Spotify, specializes in giving artists priority and also prioritizes sound quality. This Jay-Z-owned music service's backbone is the major collaboration of great artists like Daft Punk and Beyonce among others, who participated in its development. It claims to be quite generous, paying artists more bucks than any other music streaming service. To clear the air, let's now focus on the distinct comparison of these two giant streaming services.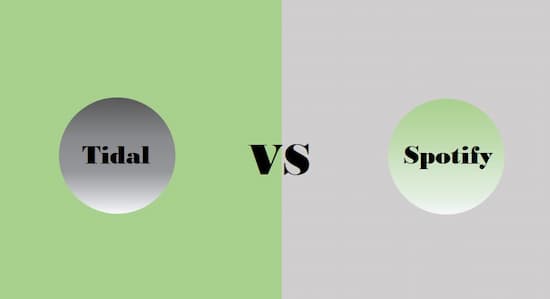 ---
Part 1. Tidal vs Spotify: Quality
When it comes to Spotify vs Tidal sound quality, one of major Tidal's priorities is sound quality. It has an audio quality of about 1,411k bits per second rate, with formatted lossless files. Tidal HiFi membership offers you access to four quality settings which include Normal, High, HiFi, and Master Quality Authenticated.
Spotify, on the other hand, can offer up to 256k bits per second when played on Chromecast. However, on "Extreme quality" it can manage up to 320kbps which is the same as Tidal's base-level sound quality on High settings option.
---
Part 2. Tidal vs Spotify: Pricing and Plans
Comparing Tidal vs Spotify, Spotify knows how to lock users in the pricing part, especially with its Free subscription. It offers you four different versions which include Student discount, Spotify Premium Individual, Premium Duo, and Family plan. The students enjoy a discounted offer at $4.99 per month. The Premium version costs $9.99 per month, Duo $12.99 monthly fee while the Family Premium is $14.99 for up to six users' accounts. They, however, must all live at the same address.
Even though Tidal offers lossless streams in CD quality for any device, it is available in paid subscription only. You'll part with a $19.99 monthly fee for a Tidal HiFi subscription and $9.99 per month for Tidal Premium. Additionally, this service gives you some special packages like a 50% discount on subscriptions for students. This means students will pay $4.99 per month for Tidal Premium and a $9.99 monthly fee for Tidal HiFi. A family plan rate for Tidal Premium costs $14.99 monthly while Tidal HiFi at $29.99 per month. You can also opt for "Military" and "First Responders" Premium at $5.99 and HiFi at $11.99 per month each.
---
Part 3. Tidal vs Spotify: Compatibility
A distinct look at Spotify vs Tidal compatibility, Tidal is widely accessible via many applications. And since one of its aims is to help you interact with various artists, it has enabled access via PC, Mac, Android, and iOS mobile applications. Tidal has also recently expanded into Apple CarPlay, iTunes, and TV apps. Not to mention a variety of HiFi products like Sonos, Bluesound, Chromecast, and Cyrus Players, among others. Spotify is also at the forerunner, supporting Google Chromecast, Apple AirPlay, PC, Mac, Android, and iOS applications. Additionally, Spotify has the advantage of Spotify Connect which lets you stream directly to TVs and Speakers.
Tip: It is easy to use AudKit Tidizer Music Downloader to download and offline listen to Tidal music on desktop and any other device. The downloaded Tidal music files by Tidizer keeps original HIFI sound quality in various output formats like FLAC, WAV, MP3, etc.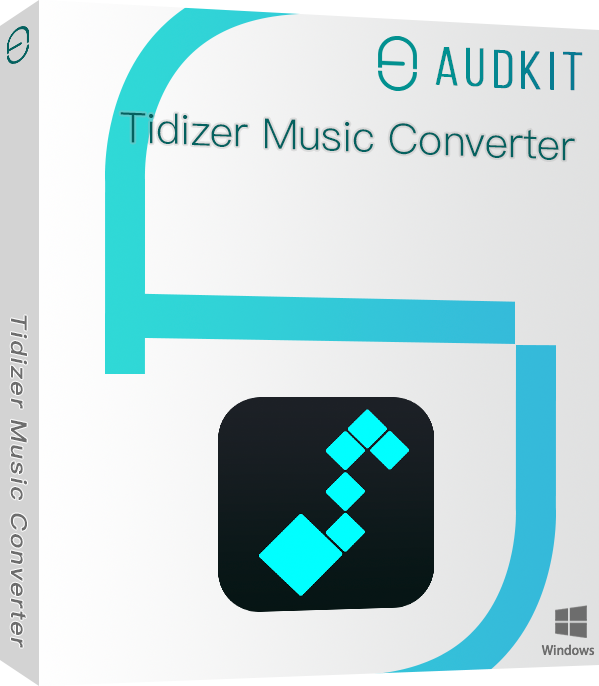 Retain lossless sound quality of Tidal HiFi
Batch convert Tidal to MP3, FLAC, WAV, etc.
Download Tidal songs at 5X faster speed
Allow to offline listen to Tidal music on any device
---
Part 4. Tidal vs Spotify: Music Library
Considering Tidal library vs Spotify, Tidal has a music catalog of about 60 million songs of Hi-Res and lossless quality. Besides, it presents thousands of CDs and quality radio stations to enable you to discover new music apart from the over 250,000 HD Music videos. Nonetheless, Tidal also offers its users exclusive artist content. With Tidal X, users get exclusive access to live streams, live shows, concert tickets, etc.
Spotify is also a giant when it comes to the user base. The larger user base gives them an advantage in search recommendations and user experience. It serves at 70 million songs tracks which span across all genres. More so, Spotify is great for podcasts, offering up to 3 million podcast tiles.
---
Part 5. Tidal vs Spotify: Music Discovery
For Music Discovery on Tidal HIFI vs Spotify, both the music streaming services have a lot of goodies in store for you. Spotify integrates the "Daily Mix" feature to create your playlist depending on fav-hits. And its popular "Discover Weekly" feature is another great discovery. This uses machine learning and AI to generate 30 songs every week, relevant to your listening habits. More so, the "Release Radar" is not anything to miss. Get rocking every Friday with this feature which contains new music and remixes for your match.
Tidal also got impressive music discovery. There is the "What's New" section with curated content like playlists, videos, albums, etc. "Tidal Rising" is another feature that promotes up-coming artists for easy discovery and exposure. Additionally, other playlists like Hi-Res Masters and Tidal Masters can also be categorized according to your mood.
---
Part 6. Conclusion
Comparing Tidal music vs Spotify has shown their strengths and weaknesses. Spotify came into the music streaming industry much earlier. Besides, it's the most recognizable service, offering free access to millions of songs. Even though the free version entails ads, you still manage to discover new music and personalize your collection. However, if Hi-Res sound is your take, then, Tidal has you covered. Its sound quality has no boundaries and will offer you lossless output.
A Form to Conclude the Pros And Cons of Spotify vs Tidal
| | | |
| --- | --- | --- |
| | Spotify | Tidal |
| Free Membership | Yes | No |
| Monthly fee | Spotify Premium $9.99 | Tidal Premium $9.99 / Tidal HiFi $19.99 |
| Number of users | Over 60 million subscribers | Over 3 million subscribers |
| Availability | 58 countries | 52 countries |
| Music Library | 70 million tracks | 60 million tracks |
| Supports artists | No | Yes |
| Streaming since | October 2008 | October 2014 |
| Offline Listening | Yes, with paid subscription | Yes, with paid subscription |