Tidal and Spotify have achieved great fame with the same basic premise. They both allow you to create playlists, discover new tracks based on your tastes, listen to your music offline, and other similarities. Likewise, many unique features describe their independence. Which wins between Tidal vs Spotify? How to choose the one more worth paying for?
To help you make a better choice between Tidal and Spotify, we've summarized all the major differences between them. These include everything from audio quality and price to music discovery and social features. Let's dig a little deeper.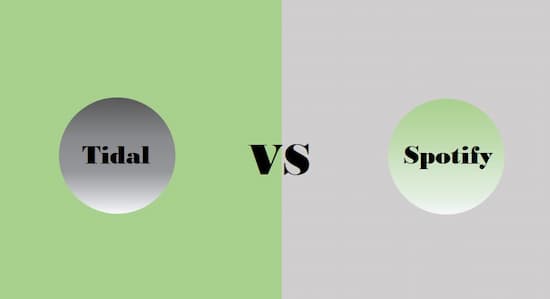 ---
Part 1. Tidal vs Spotify: The Overview
Spotify
Spotify was launched in 2008, an application designed to address the problem of music piracy and provide a convenient (and legal) means to access music. Three years later, it celebrated its first million users.
To date, Spotify is available in 184 countries, attracting 180 million paying subscribers and 406 million monthly active users. With these numbers, the company can claim to be the world's most popular music service. With a premium subscription of $9.99 per month, you can listen to nearly 80 million songs without ads.
Tidal
Tidal entered the market six years after Spotify. The streaming service is currently owned by rapper Jay-Z. What makes Tidal special is that it was developed with the collaboration of great artists such as Beyoncé, Calvin Harris, Daft Punk, and Madonna.
Tidal now is available in 61 countries. They are also fairly secretive about the number of subscribers, but some roughly estimate it could be between 1-5 million subscribers.
---
Part 2. Tidal vs Spotify: Price and Plans
When it comes to Tidal vs Spotify price, there are several similarities in terms of pricing and features offered. Before we get into all the details, let's take a quick look at the fees for the various plans.
Platform
Individual
Family
Student
Others
Spotify Free
/
/
/
/
Spotify Premium
$9.99/month
$14.99/month
$4.99/month
Premium Duo: $12.99/month
Tidal Free
/
/
/
/
Tidal HiFi
$9.99/month
$14.99/month
$4.99/month

Military HiFi: $5.99/month

First Responder HiFi: $5.99/month

Tidal HiFi Plus

$19.99/month

$29.99/month
$9.99/month

Military HiFi Plus: $11.99/month

First Responder HiFi Plus: $11.99/month

Spotify
Spotify knows how to lock users in the pricing part, especially with its Free subscription. It offers you four different versions which include Spotify Premium Individual, Student discount, Premium Duo, and Family plan.
The students enjoy a discounted offer of $4.99 per month. The Premium version costs $9.99 per month, Duo $12.99 monthly fee while the Family Premium is $14.99 for up to six users' accounts. They, however, must all live at the same address.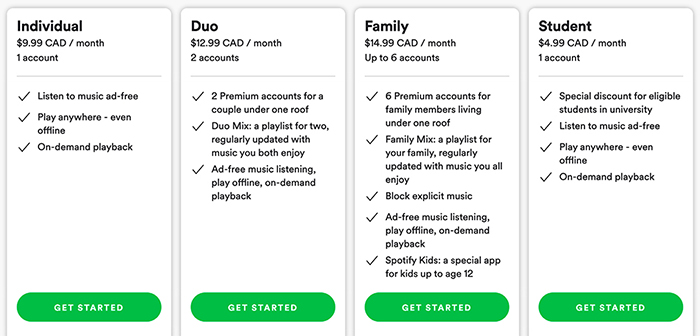 Tidal
Even though Tidal offers lossless streams in CD quality for any device, it is available in paid subscription only. You'll pay with a $19.99 monthly fee for a Tidal HiFi Plus subscription and $9.99 per month for Tidal HiFi.
Additionally, this service gives you some special packages like a 50% discount on subscriptions for students. This means students will pay $4.99 per month for Tidal Premium and a $9.99 monthly fee for Tidal HiFi. A family plan rate for Tidal Premium costs $14.99 monthly while Tidal HiFi at $29.99 per month. You can also opt for "Military" and "First Responders" Premium at $5.99 and HiFi at $11.99 per month each.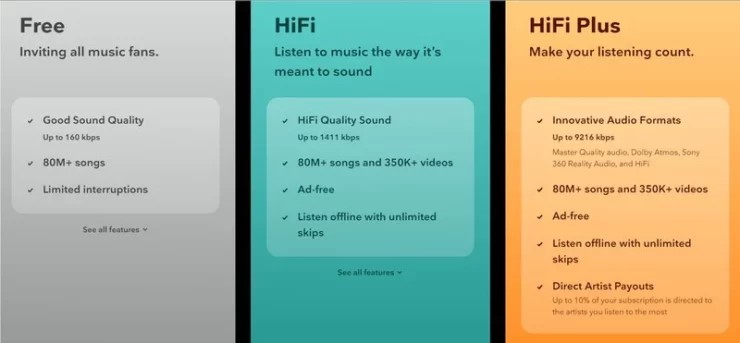 Spotify vs Tidal Price: Which is more worth it?
Winner: Tidal
Although all paid plans on Spotify and Tidal offer some same features like a 30-day free trial, ad-free, over 80 million songs, and a download feature. Spotify's highest audio quality is limited to 320kbps.
While Tidal's HiFi plan gives users access to standard (320 kbps) and HiFi (1411 kbps) audio quality. And the HiFi Plus users can even access master (9,216 kbps) audio quality and immersive audio.
---
Part 3. Tidal vs Spotify: Sound Quality
When it comes to Spotify vs Tidal sound quality, it's known that Tidal is popular for its high-quality music. Below is the bitrate distribution for each quality setting on Spotify and Tidal.
| | | |
| --- | --- | --- |
| Audio Quality Setting | Tidal | Spotify |
| Automatic | / | Depends on the Internet connection |
| Low | / | 24kbps |
| Normal | 96kbps | 96kbps |
| High | 320kbps | 160kbps |
| Very High | / | 320kbps |
| HiFi | 1,411kbps | / |
| Master | 2,304 – 9,216kbps | / |
Spotify
Spotify uses AAC and Ogg Vorbis, both widely used standard lossy formats. Spotify's highest setting provides good sound for casual and discerning listeners. Despite the relatively low network speeds, playback was smooth and loaded quickly between track jumps.
Spotify offers up to 256k bits per second when played on Chromecast. However, on "Extreme quality" it can manage up to 320kbps which is the same as Tidal's base-level sound quality on the High settings option.
Tidal
As for Tidal, it uses AAC as its "standard" audio quality setting. Tidal HiFi membership offers you access to four quality settings which include Normal, High, HiFi, and Master Quality Authenticated. For its HiFi and Master audio quality settings, Tidal defaults to FLAC and MQA, a high-resolution lossless format that offers near-pristine sound quality.
Tidal vs Spotify Sound Quality: Which is more worth it?
Winner: Tidal
While Spotify offers five audio quality settings, Tidal offers only four. And Spotify offers a "low" quality setting of only 24kbps for those who want to save on data traffic. However, Tidal wins this round with its HiFi and Master audio quality settings. For those who appreciate pristine audio quality and like to hear all the details in their music, it's money well spent.
---
Part 4. Tidal vs Spotify: Library
Considering Tidal library vs Spotify, both of which offer a large catalog of music. But what are the main differences? Let's take a look.
Spotify
Spotify's library has over 82 million songs and continues to expand at a staggering rate of 60,000 songs per day. To date, the app covers 59 different music genres and is curated across 4.5 billion playlists. Plus, if you're primarily a mainstream music fan, there's certainly no shortage of popular songs to choose from.
Spotify's indie section is impressive, and you'll find many great artists. The indie section has 43 playlists such as Indie Shuffle, Indie HipHop, and Noisy, but a quick search will reveal many more. More so, Spotify is great for podcasts, offering up to 3 million podcast tiles.
Tidal
Like Spotify, Tidal also has a huge library of 80 million songs. The entire library can be found in the "Explore" section and is divided into 20 genres, much fewer than Spotify's offering.
The music service is filled with a multitude of different artists. Besides, music videos are also available. It presents thousands of CDs and quality radio stations to enable you to discover new music apart from the over 250,000 HD Music videos. In addition, some music videos can be seen exclusively on Tidal.
Tidal vs Spotify Library: Which wins?
Winner: Tidal
When it comes to the amount of music content available, Spotify and Tidal are both on par. Although both platforms offer original and exclusive podcasts, Spotify offers a few more audiobooks, Tidal is a cut above Spotify when it comes to diversity of content.
The increase in video content makes Tidal a more worthwhile investment. If you like to watch documentaries and behind-the-scenes content, you should choose Tidal.
---
Part 5. Tidal vs Spotify: Music Discovery
For Music Discovery on Tidal HiFi vs Spotify, both the music streaming services have a lot of goodies in store for you. Let's see them in detail.
Spotify
Spotify integrates the "Daily Mix" feature to create your playlist depending on fav-hits. And its popular "Discover Weekly" feature is another great discovery. This uses machine learning and AI to generate 30 songs every week, relevant to your listening habits. More so, the "Release Radar" is not anything to miss. Get rocking every Friday with this feature which contains new music and remixes for your match.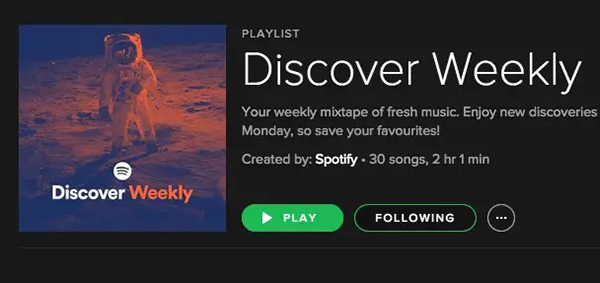 Tidal
Tidal also got impressive music discovery. There is the "What's New" section with curated content like playlists, videos, albums, etc. "Tidal Rising" is another feature that promotes upcoming artists for easy discovery and exposure. Additionally, other playlists like Hi-Res Masters and Tidal Masters can also be categorized according to your mood.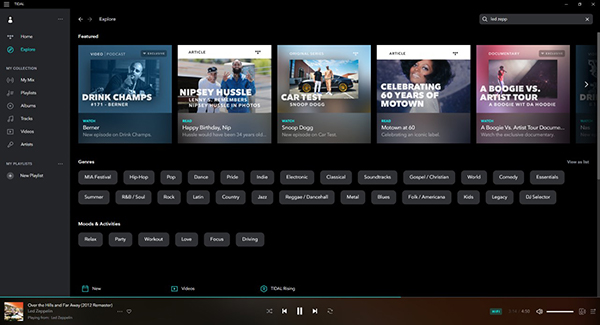 Spotify vs Tidal Music Discovery: Which is better?
Winner: Spotify
Both platforms offer listeners a similar way of discovering new music. However, Spotify wins in this category because of its greater emphasis on personalization and the amount of personalized content it offers.
---
Part 6. Tidal vs Spotify: Additional Features
There are other additional features on Spotify and Tidal. You can see which unique feature you like.
Spotify
There are mainly two additional features on Spotify that Tidal doesn't have, "Wrapped" and "Only You". "Wrapped" is an annual summary of how you listen to music. "Only You" is known as the "Audio Birth Chart" and celebrates the unique music choices that define you as a music listener. They both can be shared with friends on social media, leading to some interesting exchanges.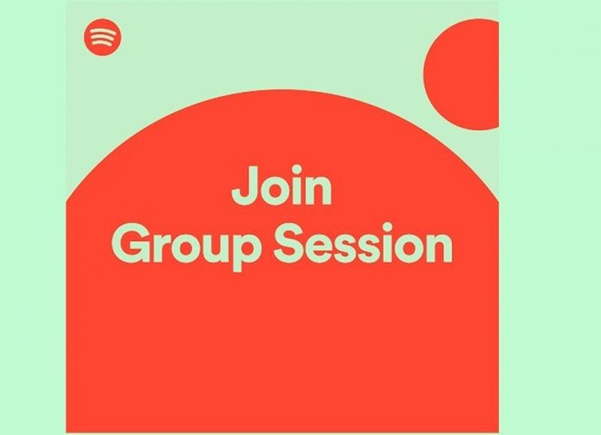 When it comes to social features, Spotify offers several ways to share music with your friends. You can host listening sessions with up to five friends via Spotify Group Session, or collaborate on playlists together. You can also create a mix list if you want to see how your musical tastes match up with those of your friends.
Tidal
Tidal's social features are also limited to sharing tracks on Facebook and Instagram. And it doesn't offer any collaboration features like Spotify group sessions. However, you can also find some unique experiences on Tidal.
Users can enjoy all music-related articles and essays through Tidal's online magazine. Featured articles can be found within the app, and listeners can easily jump directly to a web browser if they want to read more.
Tidal, on the other hand, is a bit more seasoned in providing virtual content. Through Tidal X and a partnership with Oculus, subscribers have exclusive access to events, live performances, and meetups.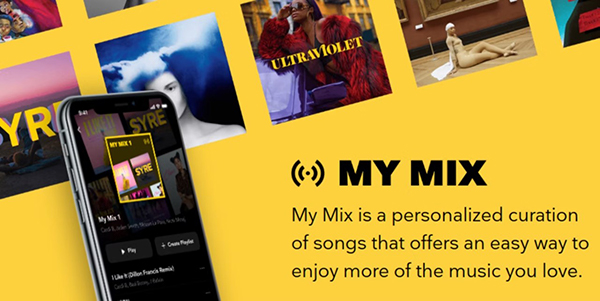 Another recently added feature is "My Events", which is only available on mobile devices. This provides daily insight into your streaming habits and tells you which artists are receiving royalties from you.
Tidal vs Spotify Additional Features: Which is better?
Winner: Draw
Both Tidal and Spotify offer a lot of great extras for users. If you like to enjoy the different ways to share music with friends, you can choose Spotify. If you like Tidal's greater focus on unique, exclusive content and fan experiences, Tidal is better.
---
Part 7. Tidal vs Spotify: Artists Payment
When it comes to Spotify vs Tidal artists' payments, there is a significant difference. Spotify pays an average of $0.0033 per stream, one of the lowest in the music streaming industry. Tidal, on the other hand, pays one of the highest royalties, at $0.12 per stream.
Spotify counts streams from free accounts, which earn less than premium accounts.
As for Tidal, they only calculate royalties based on HiFi Plus accounts, which also happen to have much higher subscription rates.
Not only this, Tidal's Rising section is not only a way for listeners to discover up-and-coming artists; it's also a way for Tidal to give substantial support to new artists. Artists featured on Tidal Rising receive tour support, PR support, fully funded photo shoots, and much more.
Tidal vs Spotify Artists Payment: Which is better?
Winner: Tidal
Tidal was an easy choice in this category. While they charge more for their HiFi Plus plans, your money is benefiting the artists you care about.
---
Part 8. Tidal vs Spotify: Compatibility
A distinct look at Spotify vs Tidal compatibility.
Since one of its aims is to help you interact with various artists, Tidal has enabled access via PC, Mac, Android, and iOS mobile applications. Tidal has also recently expanded into Apple CarPlay, iTunes, and TV apps. Not to mention a variety of HiFi products like Sonos, Bluesound, Chromecast, and Cyrus Players, among others.
Spotify is also the forerunner, supporting Google Chromecast, Apple AirPlay, PC, Mac, Android, and iOS applications. Additionally, Spotify has the advantage of Spotify Connect which lets you stream directly to TVs and Speakers.
Tidal vs Spotify Compatibility: Which wins?
Winner: Draw
Tip: Whether you choose Tidal or Spotify, you can only download and play music offline in their official apps or players. You cannot play Spotify or Tidal on other unsupported devices. If you want to download music from them and transfer them to other devices, you can use AudKit Tidizer Music Converter and AudKit SpotiLab Music Converter.
They are downloaders for you to download Spotify music and Tidal music as your own. It's a way to improve the compatibility of Spotify and Tidal. Learn more about AudKit Spotify Converter and AudKit Tidal Converter.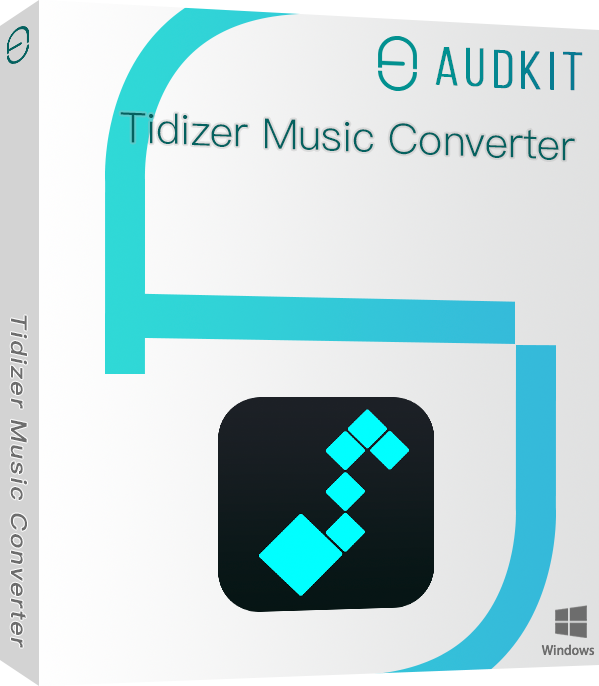 Retain lossless sound quality of Tidal HiFi
Batch convert Tidal to MP3, FLAC, WAV, etc.
Download Tidal songs at a 5X faster speed
Allow to offline listen to Tidal music on any device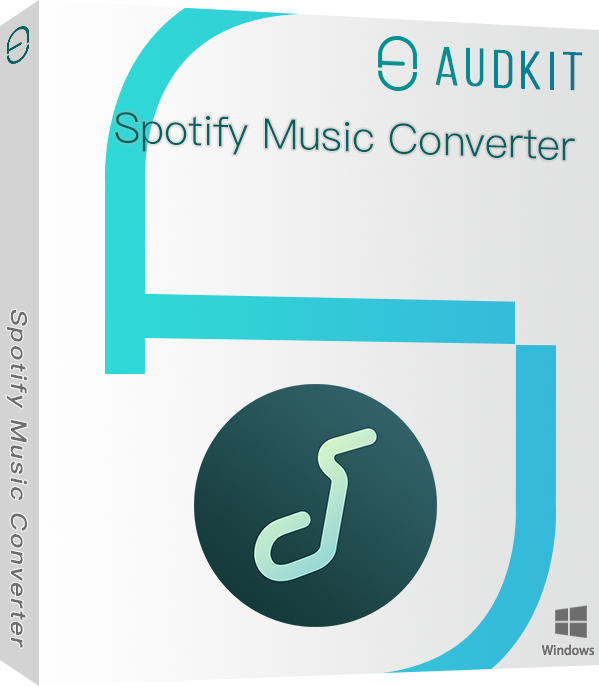 Listen to Spotify offline without Spotify ads
A quick conversion speed of up to a 5X rate
Convert Spotify playlists to many audio formats
Reset output bitrate, codec, sample rate, etc.
---
Part 9. Comparison Chart
Comparing Tidal music vs Spotify has shown their strengths and weaknesses. Before you decide to choose one, you can take a look at the summary table below.
| | | |
| --- | --- | --- |
| | Spotify | Tidal |
| Monthly fee | Spotify Premium $9.99 | ✔ (Tidal HiFi $9.99 / Tidal HiFi Plus $19.99) |
| Sound Quality | Free 160 kbps / Premium 320 Kbps | ✔ (Free 160 kbps / HiFi 1411 kbps / HiFi Plus 9216 Kbps) |
| Music Library | Over 82 million tracks, more podcasts | ✔ (Over 80 million tracks, more video content) |
| Artists Payment | $0.0033 per stream | ✔ ($0,12 per stream) |
| Music Discovery | ✔(More personalized content ) | Personalized content |
| Additional Features | More social features | More music and artist exclusives |
| Streaming since | October 2008 | October 2014 |
| Offline Listening | Yes, with paid subscription | Yes, with paid subscription |
---
Part 10. How to Choose between Tidal vs Spotify
All in all, both Tidal and Spotify offer something great in their own way. Spotify is more personalized and caters more to the individual and what they want to listen to and share with the world. Tidal fosters a tighter connection between artists and their fans. They do this by highlighting their stories and their work, among many other things.
Spotify is a practical option for those who are not too picky about the quality of their music and are on a budget. For those who want to integrate their personal music files into a music streaming app, it's a good choice. Those who make their living as podcasters will also get great satisfaction from Spotify's vast collection.
If you want higher resolution audio, you can choose Tidal. tidal also offers a way to fully engage with their favorite artists, music, stories, and the creative process. It also gives listeners the option to support the artist directly.
---