Bose's SoundTouch is a wireless multiroom audio system. This series now has mainly three models: SoundTouch 20, 30, and 10. Its output sound is pretty high. And it has a software SoundTouch app which is convenient to use and has powerful features like Bluetooth and shortcuts.
With the Bluetooth feature, you can easily listen to your music local music or other streaming music like Spotify, Deezer, and so on. "How do I play Audible on my Bose SoundTouch?" Many users are wondering about this. If you have questions like this, keep reading. We will guide you on how to play Audible on Bose SoundTouch with and without Bluetooth.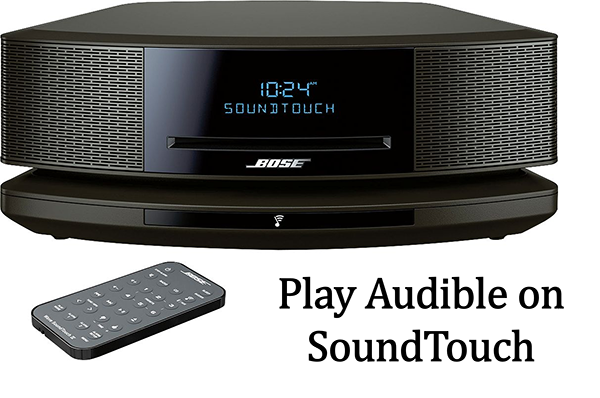 ---
Way 1. How to Listen to Audible Books on Bose SoundTouch with Bluetooth
Although Bose SoundTouch doesn't support any streaming music apps, you can still use it to stream your music by its Bluetooth connection. You are able to use the SoundTouch app to pair your smartphone, computer, tablet, and other Bluetooth-enabled devices. Now let's see how to listen to Audible on Bose SoundTouch with Bluetooth.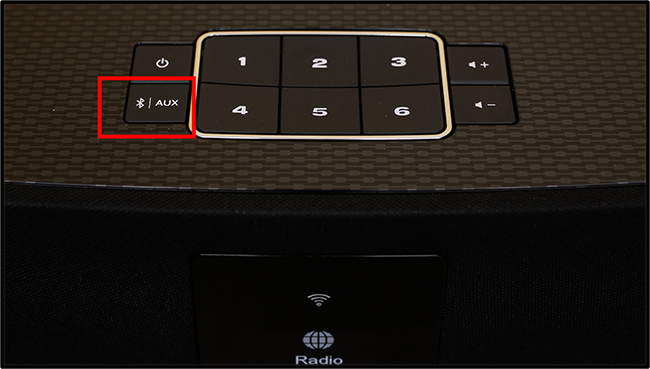 Step 1. Download and install the Bose SoundTouch app on your device like mobile phone, computer, or any Bluetooth-supported device.
Step 2. Long press the auxiliary Bluetooth button on your SoundTouch speaker to open Bluetooth.
Step 3. Open the SoundTouch app on your device and go to the menu > Settings > Speaker Settings, then select your SoundTouch product.
Step 4. Select Bluetooth from Speaker Details. Then click on Connect New Device and it will appear a Ready to Connect screen. Click on Pair to pair your device to SoundTouch.
Step 5. After connecting your device to SoundTouch, you can play Audible from your device. And it will automatically stream to SoundTouch.
---
Way 2. How to Play Audible on Bose SoundTouch via NAS Drive/Computer
It is pretty easy to play Audible on SoundTouch with Bluetooth. But there are a lot of devices that do not support Bluetooth. How can you listen to Audible audiobooks on Bose SoundTouch without Bluetooth?
As for the devices that are not compatible with Bluetooth, you can try to download Audible audiobooks on your computer and then play Audible audiobooks through Bose SoundTouch with a NAS drive. Why download Audible books? Because Audible has rights protection you cannot download Audible audiobooks as your own files.
To download Audible books, you can use AudKit Audible AAX Converter. It is designed for Audible and can help you download and convert Audible books to multiple kinds of audio files. All the downloaded Audible books will be stored as your own files on your computer. After that, you can easily play Audible books on SoundTouch with a DAS drive. And you are also able to use these downloaded Audible books anywhere you want.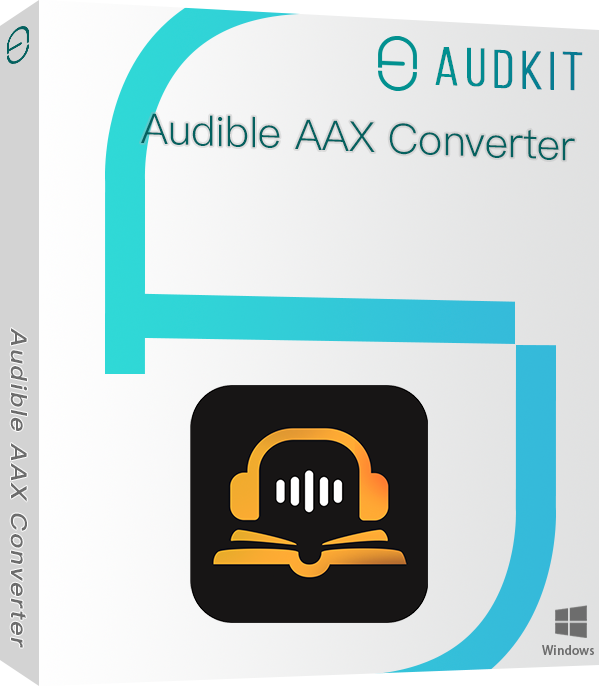 Download Audible books for playing on Bose SoundTouch
Convert Audible AAX to MP3 to use Audible on SoundTouch
Preserve 100% original sound quality and all the metadata
Able to split Audible by chapters, time, or by your desire
Now download this powerful tool by the above Download button. Then follow the next instructions to play Audible on SoundTouch with DAS drive.
Step 1 Load Audible books to AudKit for SoundTouch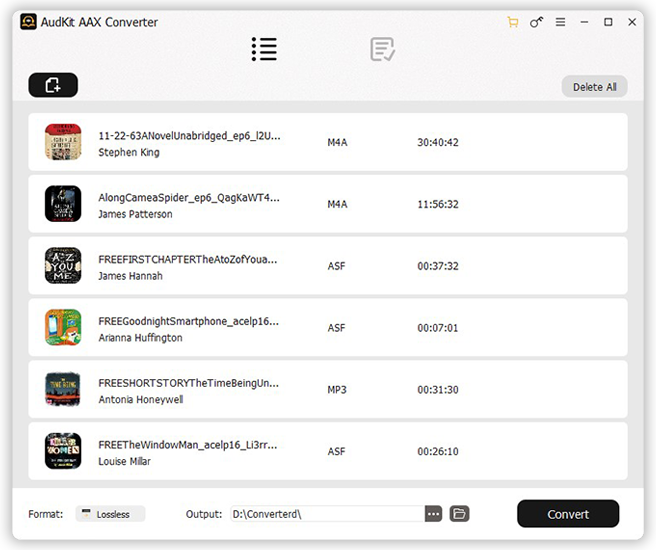 Open the AudKit Audible Converter, drag and drop your Audible books from your computer to it. Alternatively, you can also click on the Add Files button to select your Audible books and press Open to load them.
Step 2 Customize output settings for Bose SoundTouch Audible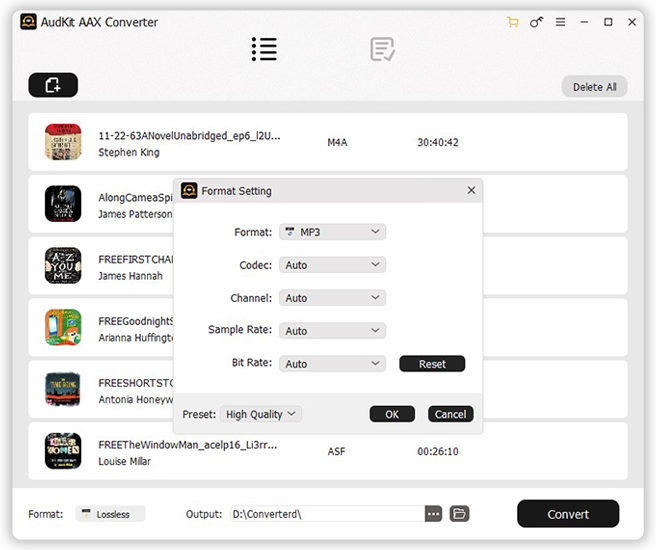 Click on the Lossless tab at the bottom to launch the settings window. To play Audible on Bose SoundTouch, you can choose the MP3/AAC/FLAC/WMW output format. You are also allowed to change other settings as you want.
Step 3 Convert Audible books for Bose SoundTouch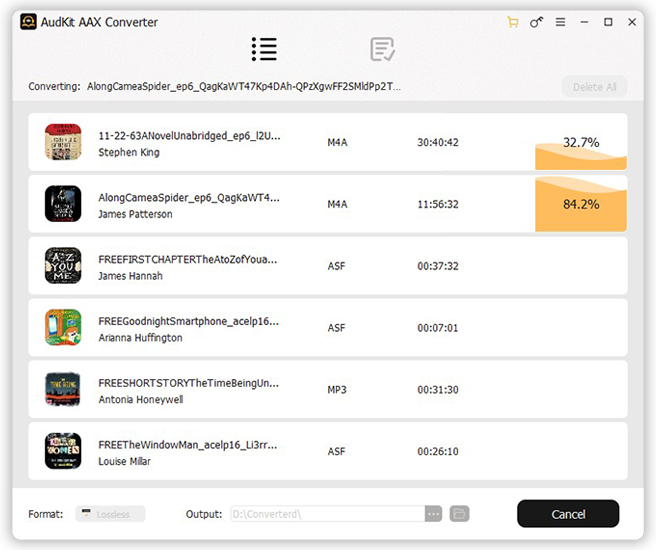 Simply click on the big Convert button at the bottom. This will launch the conversion process for you automatically. When it is over, you can locate the converted Audible books on your computer or in the Converted section of AudKit.
Step 4 Play Audible audiobooks on Bose SoundTouch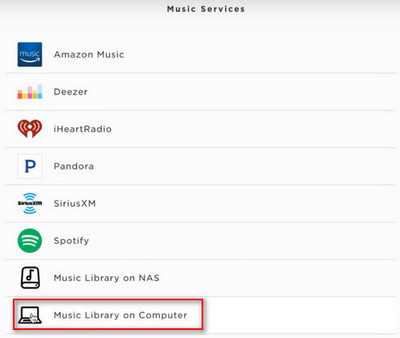 You can sync the downloaded Audible books to Bose SoundTouch from a DAS drive or iTunes or Windows Media Player on your computer.
1. Download, install, and open the SoundTouch app on your device.
2. Click on the menu at the top and then select Add Service. Then select Music Library on Computer and the iTunes or Windows Media Player will show. Choose the one you stored your converted Audible books. (You can also choose Music Library on NAS if your downloaded Audible books are stored on a NAS drive.)
3. Name the new music library and then select Add Music Library. Then your Audible books will start syncing to your SoundTouch.
4. When it is completed, you can listen to Audible offline on Bose SoundTouch.
---
Conclusion
Is Audible compatible with Bose SoundTouch? Actually, SoundTouch doesn't support any music streaming app, and Audible is no exception. But you can play Audible on Bose SoundTouch in two ways: using the Bluetooth feature or using the AudKit Audible Converter. If your device supports Bluetooth, you can easily stream Audible audiobooks on SoundTouch. If not, you can use AudKit Audible Converter to download Audible books and then sync them to SoundTouch with iTunes, Windows Media Player, or a NAS drive.
---