Audiobooks have gained immense popularity in the recent past. Today many book lovers are ditching paperback books because they want to enjoy their favorite books on the go. Audible one of the leading digital audiobook providers in the world has played a major role in creating the current trend. With a vast library of titles to choose from Audible offers you one solution for all your book needs.
The only problem for many audiobook lovers is that Audible audiobooks offer audiobooks AA/AAX, a copyrighted format that is only available on authorized devices or operating systems. This can significantly limit how you listen to your audiobooks. Fortunately for you, you can now convert Audible AA/AAX to FLAC for easy listening on any device. In this article, we will guide you through the process of converting Audible to FLAC so that you get your audiobooks in a superior quality lossless audio format that is compatible with almost any device.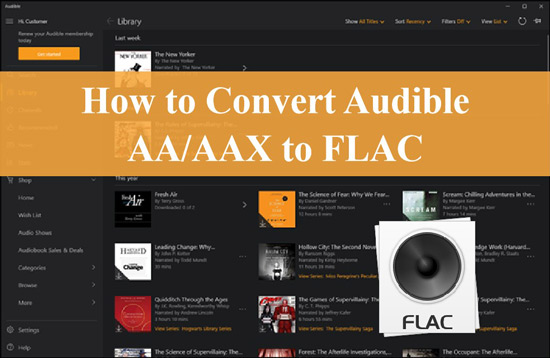 ---
Part 1. What Is an Audible AA/AAX Format?
An Audible AA/AAX format is a proprietary audio format used by Audible. The AA format is the original format first introduced in 1998. The AAX format is the later version that was developed in 2009. Audible uses these two formats to prevent unauthorized use of the audiobooks it offers. These formats are compatible with only authorized devices. This makes it easy for the company to manage and control how subscribers use the audiobooks they access from their platform.
The fact that the AA/AAX format can only be played on authorized devices or program means that it is a problem for you if you want to listen to your favorite audiobook on unauthorized devices. The best way to overcome this limitation is to convert your AA/AAX files to FLAC, another format lossless audio format that will offer you superior sound quality but is compatible with a wide range of programs and devices. Furthermore, FLAC files are also smaller in size, and thus you will be able to save more space when you download your Audible audiobooks in this format.
---
Part 2. How to Download Audible Books to FLAC – Optimal Way
The best way to download Audible audiobooks is to use the AudKit Audible AAX Converter. This is one of the most powerful tools you can use to download content from Audible. It is an easy-to-use tool designed to convert Audible AA/AAX files to various audio formats such as FLAC, MP3, M4A, AAC, and WAV. This program allows you to listen to all your Audible audiobooks on a wide range of devices without restrictions.
One of the main key features of the AudKit Audible AAX Converter is its ability to maintain lossless audio quality. When you convert your AA/AAX files to different audio formats you can rest assured that you will get the high-quality audio file as the original file. Other than the sound quality, the AudKit converter also preserves the original ID3 tags of your audiobook. This means that when you use this program to download Audible books to PC, you will still get the book title, author, album, etc. This allows you to easily manage and organize your audiobooks on different devices.
Additionally, the AudKit Audible AAX Converter is designed to convert your files at 100X conversion speed. This makes sure that you can process all your audible audiobooks in the short time possible. Apart from this, it is also built with a split feature which allows you to split your audiobooks into chapters and smaller segments for easier management of files and a better listening experience.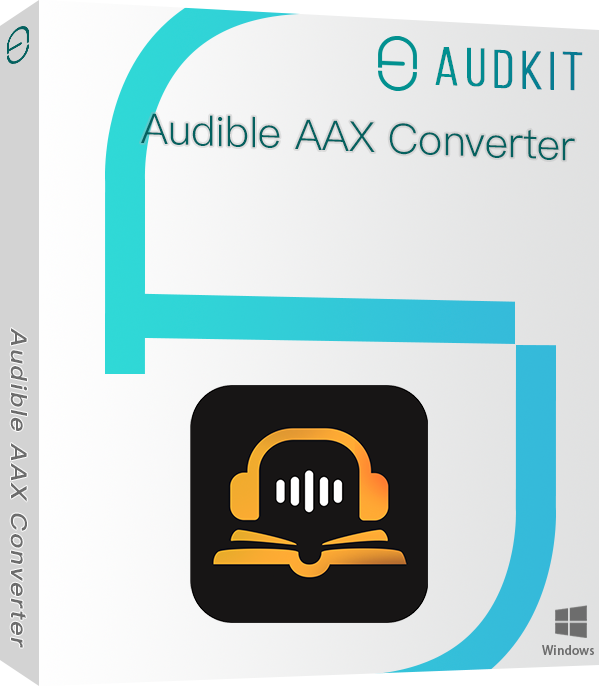 Converts Audible AA/AAX to other formats such as FLAC, MP3, AAC
Maintains lossless audio quality and ID3 tags of Audible audiobooks
Downloads Audible books offline with 100X conversion speed
Splits Audible books into smaller segments for easier management
How to Use AudKit Audible AAX Converter to Convert Audible to FLAC
To use AudKit Audible AAX Converter to convert audiobooks from Audible to FLAC, here's the guide for you.
Step 1 Set up and register the AudKit program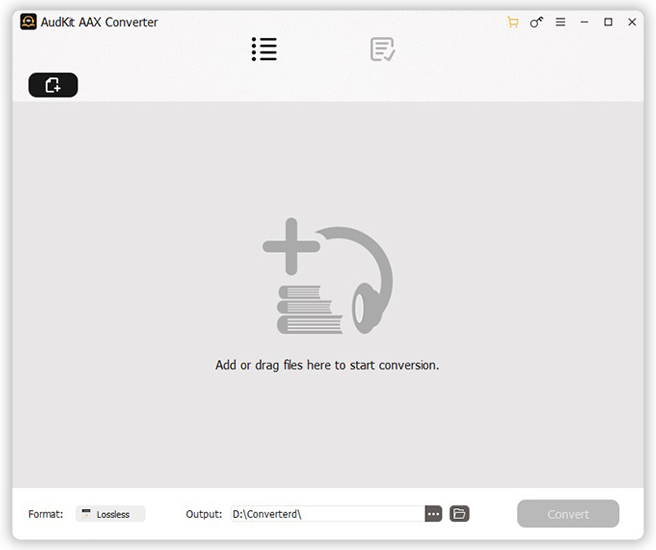 Click the "Download" button to install AudKit Audible AAX Converter from its official website. Once the AudKit program is installed on your computer, launch it and register for the application by hitting the "Register" option from the menu.
Step 2 Import Audible books to AudKit converter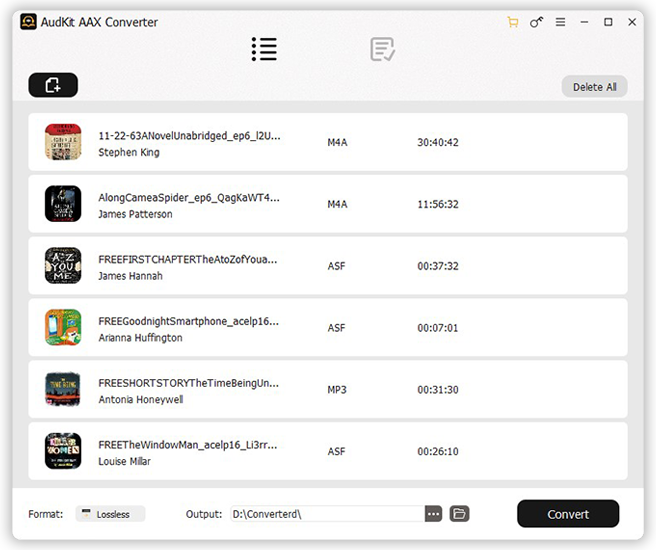 Click the "Add Files" black-and-white button to import Audible AA/AAX files to AudKit Audible AAX Converter. You can select a batch of audiobooks at once to load them. You can also drag and drop the Audible files to the software's main interface.
Step 3 Adjust Audible the output format as FLAC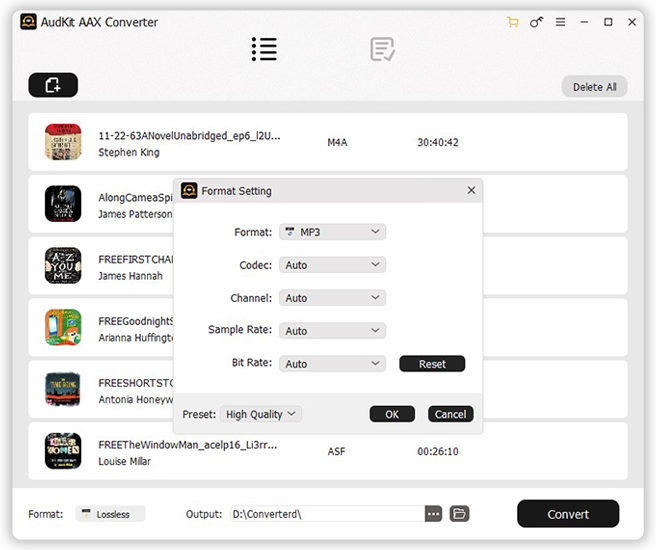 Click the "Format" button, and choose FLAC as the output format for Audible books. You will be able to modify the channel, bitrate, sample rate and etc. for the uploaded content.
You can also adjust more audio settings by clicking the "Edit" icon next to each audiobook. To change the volume and pitch of your audiobook go to the "Effect" section. If you want to split your Audibke books by chapters simply go to the "Split" section. And to edit the metadata of Audible books, go to the "Tags" section.
Step 4 Start the Audible audiobook FLAC downloading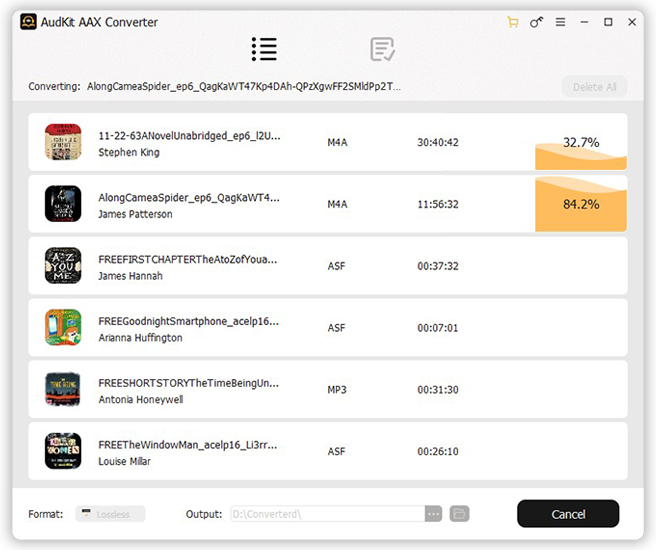 When all is done to set, click the "Convert" button to start the conversion process. AudKit Audible AAX Converter will at once, begin to download and convert the Audible books to FLAC format with 100X speed. Once the conversion process is finished, click the "Converted" tab to find the converted Audible files and you are good to listen to them outside of the Audible app.
---
Part 3. How to Convert Audible AA/AAX to FLAC Online
There is another way that you can convert Audible to FLAC online. It is to use the Convertio tool. This is a popular online file conversion tool that you can use to quickly convert your Audible audiobooks to multiple formats. With Convertio, you can convert your Audible audiobook files to the FLAC format for free and without the need for any additional software.
To use Convertio to download Audible audiobooks to FLAC, follow these steps:
Step 1: Open a web browser and go to the Convertio website: convertio.co.
Step 2: Click the "Choose Files" button and select the Audible book file from your device. You can also drag and drop the file into the website's upload area.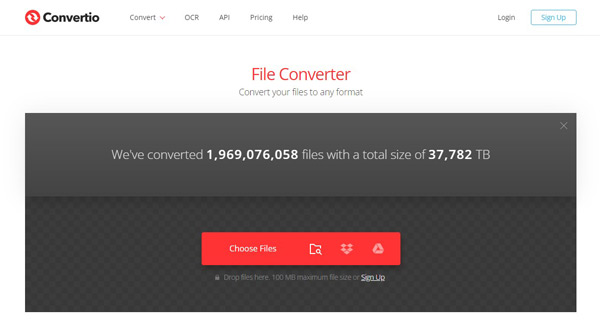 Step 3: Once uploaded, click the "Convert to" dropdown menu and select FLAC as the output format. You can also customize the other output settings here if you need.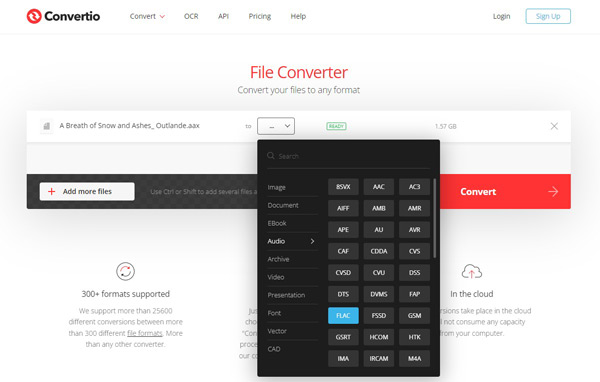 Step 4: Click the "Convert" button. This will start the process of converting your files to FLAC. Wait until the conversion process is done, then click the "Download" button to download and save the FLAC file to your computer. You can now transfer and play the file on any device that supports FLAC format.

Note: You will need to remove Audible DRM first before you add the Audible files to the Convertio website. And your files will be under 100MB if you don't have a membership on it.
---
Part 4. In Conclusion
If you love your Audible audiobooks but your preferred device for listening to these audiobooks does not support the AA/AAX file format, then your only option is to convert Audible to FLAC or other audio files. This can be a simple and convenient process if you have the right tools. Using an advanced tool such as the AudKit Audible AAX Converter you can easily convert your Audible audiobooks to the high-quality lossless sound FLAC format. This will enhance your listening experience and give you wider device compatibility.
---