Tidal is a popular music streaming service that offers lossless audio streaming, including songs in FLAC format.FLAC is an audio format that compresses files without losing any data, which means that you can enjoy lossless audio quality. For audiophiles and those who want the highest quality listening experience, converting Tidal to FLAC is a great option. In this article, we will guide you through the process of how to download FLAC from Tidal, so you can enjoy your favorite Tidal songs in the best possible quality.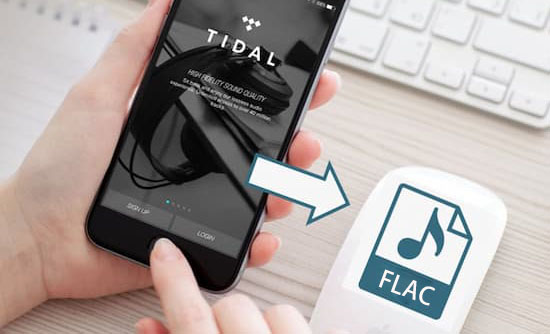 ---
Part 1. Is It Available to Download FLAC from Tidal
If you are familiar with Tidal's rules, you know that Tidal doesn't offer an option for subscribers to download Tidal music to a computer. Besides, there is a common situation that even if you can download music streams, they are almost all cache files and cannot be accessed on other devices. So, is there any way to get Tidal FLAC files for those who are not HiFi subscribers or are willing to play them on other music players? Of course, in the following parts, we'd like to provide several effective methods for you, please keep reading.
---
Part 2. Download FLAC from Tidal via AudKit Tidal Music Converter
As we mentioned before, you are not allowed to download Tidal music as FLAC files on your computer for permanent listening. As a consequence, a third-party Tidal FLAC downloader is a necessary assistant. First of all, we can meet AudKit Tidizer Music Converter, which is well-designed for Tidal users to explore Tidal music better. No matter which Tidal subscription you are using, it helps you download Tidal music to your local computer directly.
What's more, it's not only a Tidal downloader but also a Tidal converter to FLAC. It can download and convert Tidal to MP3, WAV, AAC, M4A, M4A, etc. With the new release of this professional tool, it comes with a Lossless output format. You can get 100% HiFi audio quality and ID3 tags.
What makes this tool stand out from the crowd is the fast and stable conversion speed. It supports batch conversion in 5X while downloading Tidal FLAC streaming.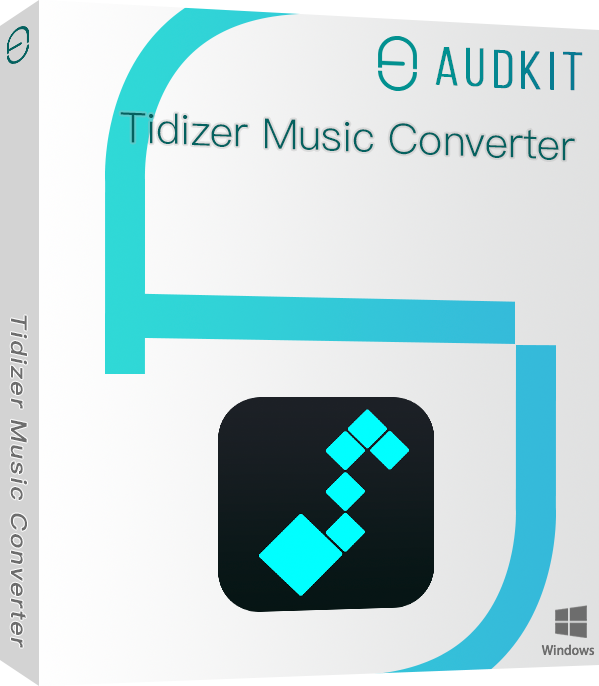 AudKit Tidal to FLAC Converter
Download FLAC from Tidal songs, playlists, albums, etc.
Convert Tidal to FLAC at up to 5X faster conversion speed
Enjoy Tidal music in FLAC format anywhere you want
Download songs from Tidal onto computer with ease
How to Get Tidal FLAC Downloads with AudKit Tidal Converter
To download FLAC from Tidal, you can refer to the following complete steps. Please make sure you have downloaded this program on your PC or Mac in advance. You can download this program by the above "Download" button.
Step 1 Set Tidal Output Format as FLAC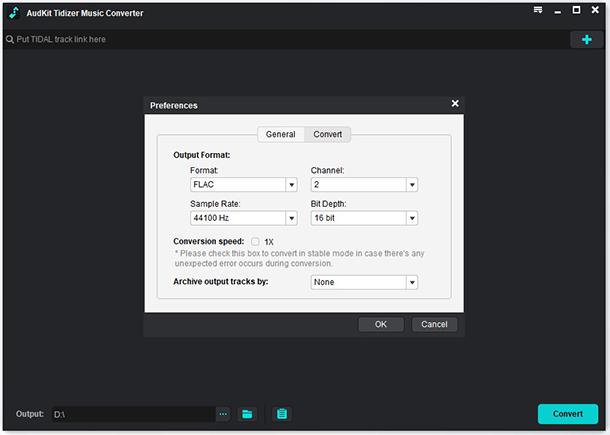 Please fire up this smart Tidal downloader. A clean and simple user interface will appear in the field of vision. Hit on the top-right "Menu" button to select the "Preferences" > "Convert" button. The setting windows will pop up automatically. Now, you can customize the output format as FLAC.
Step 2 Add Tidal music for downloading to FLAC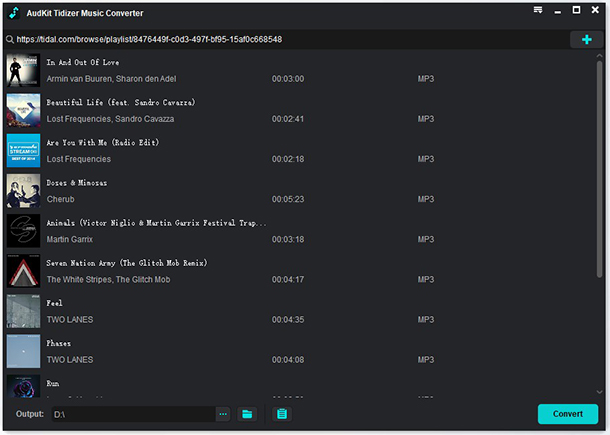 Decide the Tidal music you want to rip FLAC. Right-click on the song/album/playlist to select "Share" and then click on "Copy Link" to copy the link. Then paste this link into AudKit's search bar and click "+" to load them.
Step 3 Download FLAC from Tidal on your computer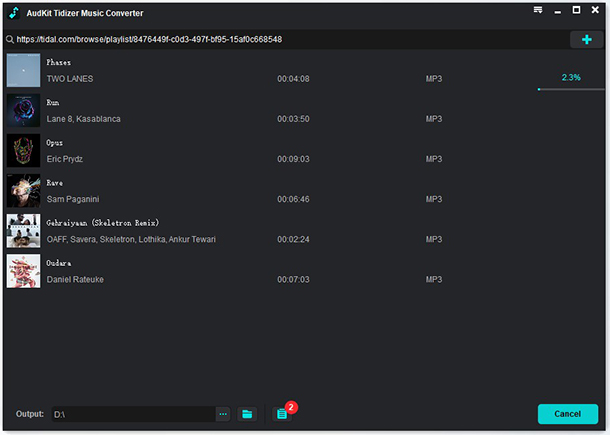 Now, you can start the downloading Tidal FLAC process by clicking the big "Convert" button at the adding window. This will show which song is being downloaded, how many songs have been downloaded, and how many songs are left. After conversion, you can locate Tidal FLAC downloads by hitting the "File" tab.
---
Part 3. Rip Tidal to FLAC with Athame Tidal Downloader
Athame Tidal Downloader is a tool that can rip FLAC files from Tidal. It's a free open-source released on Github, which can download the streaming music. It works on not only Tidal but also Google Play Music. It's compatible with Mac, Windows, and Linux operating systems.
As Athame is a free program, there are some points you need to know before using it. Its implementation is different from AudKit software. It doesn't use downloading technology but ripping technology. Put another way, it's a Tidal ripper to rip music from Tidal.
Therefore, it needs more time to finish the process. Besides, the output quality is not the original one based on the recording core. If you prefer a free Tidal to FLAC downloader, you can give it a try.
How to Rip FLAC from Tidal with Athame for Free
Step 1. Please open the Tidal app to find your favorite songs that you'd like to rip to FLAC.
Step 2. Copy the URL link and paste it into Athame's URL textbox.
Step 3. Press the "Add" button to import Tidal songs for download.
Step 4. Click the "Start" button to rip Tidal to FLAC. Now, you are able to get your Tidal FLAC lossless for free.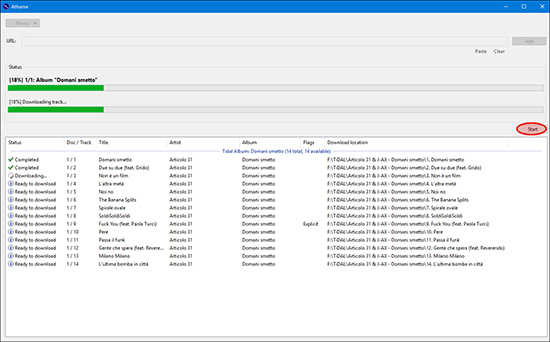 ---
Part 4. Stream Tidal to FLAC with Apowersoft Tidal Downloader
In addition to some Tidal converters, and Tidal rippers, you can also try a recorder. As its name suggests, Apowersoft Free Online Audio Recorder is a recorder that can be used for free on the Internet. It can be used to record audio from your computer and microphones. It supports multiple output formats like MP3, FLAC, OGG, etc.
So, you can use it to record FLAC from Tidal. It is easy to use and you don't need to install extra apps. But it has a shortcoming, that is it may lower your original sound quality.
How to Stream Tidal to FLAC with Apowersoft Recorder for Free Online
Step 1. Visit the official website of Apowersoft Free Online Audio Recorder.
Step 2. Click on the big "Start Recording" button. Then set the audio source as "System Sound".
Step 3. Open the Tidal app on your computer and start playing a song you want to download. At the same time, click "Start" to rip Tidal to FLAC.
Step 4. Click "Stop" to store your Tidal songs.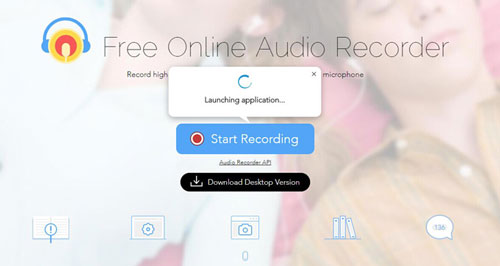 ---
Part 5. Save Tidal to FLAC with Audacity
Except for those tools mentioned above, Audacity is a good choice for you to save Tidal to FLAC. Audacity is a free digital audio editor and recording application, which is available for Windows, Mac, and Linux.
Additionally, Audacity can support converting audio files between many formats. You can convert MP3 to WAV, AAC to MP3, WMA to OGG, and many more formats. It provides high-quality format conversion.
How to Save Tidal to FLAC with Audacity
Step 1. Launch Audacity and open the Preferences window. Under "Quality", set the "Default Sample Rate" to 44100 Hz or higher, and set "Default Sample Format" to "32-bit float" or "24-bit". This will ensure maximum quality for your FLAC files.
Step 2. Select "Host" and set it to "Windows WASAPI" (for Windows) or "Core Audio" (for Mac). Then set "Recording Device" to "Loopback: Tidal".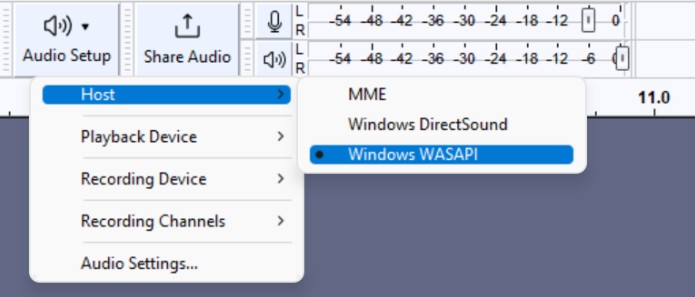 Step 3. In the Tidal desktop app, play the song or album you want to download in FLAC format. Make sure Tidal is set to stream at "HiFi" quality.
Step 4. In Audacity, press the red "Record" button to start recording. Audacity will capture the streaming audio from Tidal.
Step 5. Once the song or album has finished playing in Tidal, press the "Stop" button in Audacity to stop recording. Your recording will now appear as an audio track in Audacity.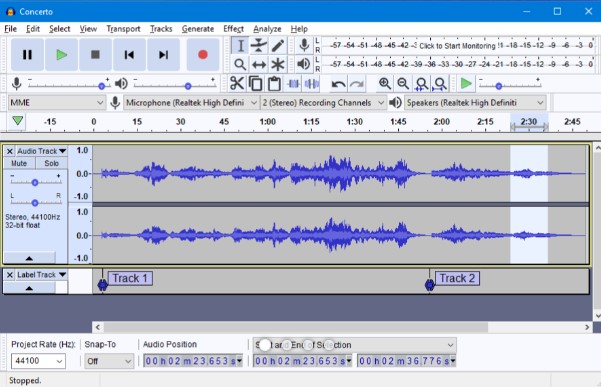 Step 6. Export the audio track by selecting "File" > "Export Audio". Choose "FLAC" as the file type and pick a save location. Click "Save" to export the track. The FLAC file will now be saved to your computer. You can play this lossless FLAC file on your computer or other audio device. The quality will be identical to streaming the song on Tidal HiFi.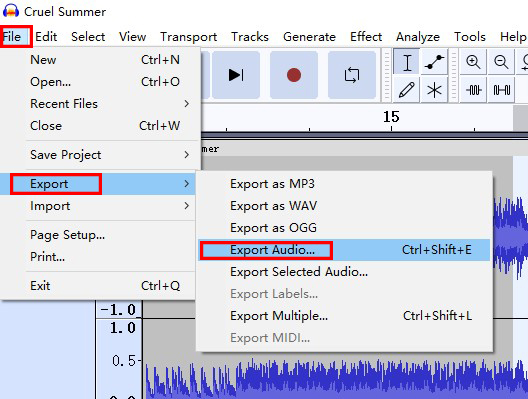 ---
Part 6. Extract FLAC from Tidal with Tidal-Media-Downloader
Tidal Media Downloader is a third-party program that allows you to download music from Tidal. It can download Tidal content in various formats, including FLAC, MP3, AAC, and WAV. When downloading Tidal music in Tidal-Media-Downloader, you can add items to the download queue and it will download them in the background even when the app is closed.
Tidal-Media-Downloader is free to download and use, it can work on both Windows PCs and Mac computers. There are two types of it, which are Tidal-gui and Tidal-dl. Both allow downloading songs, albums, playlists, and more from Tidal for offline listening.
How to Extract FLAC from Tidal with Tidal-gui
Step 1. Launch Tidal-gui and log in with your Tidal username and password to connect it to your Tidal account.
Step 2. Navigate to the album or track you want to download in Tidal.
Step 3. Copy and paste the song link from Tidal to Tidal-gui to import Tidal music.
Step 4. Customize the audio quality to FLAC in the bottom left and then click the "Download" button to extract FLAC files from Tidal.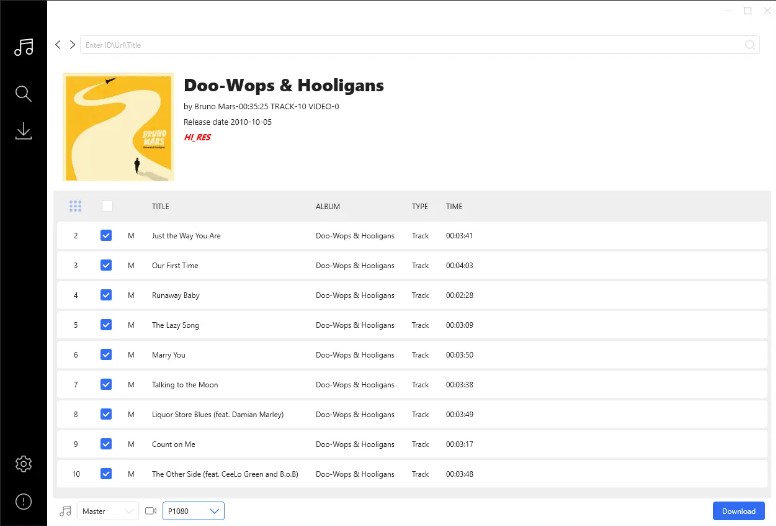 How to Extract FLAC from Tidal with Tidal-dl
Step 1. Launch Tidal-dl and type "1" to log in with your Tidal Hi-Fi account.
Step 2. Type "2" and tap on "Enter" to customize the output format as FLAC.
Step 3. Copy and paste the link of Tidal music to Tidal-dl for downloading.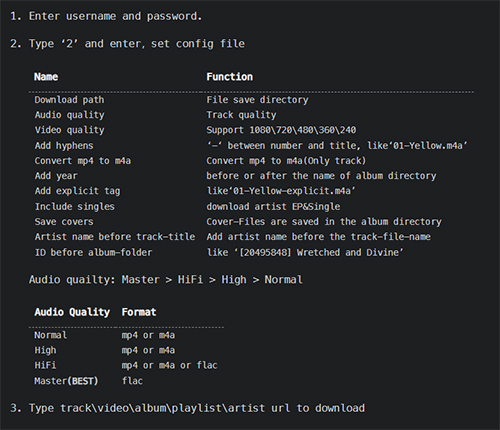 ---
Part 7. Comparison of the 5 Ways of Tidal FLAC Download
Here is a comparison table for your reference. You can clearly see the differences between these top 5 ways to download FLAC music from Tidal.
AudKit Tidal Music Converter
Athame Tidal Downloader
Apowersoft Audio Recorder
Audacity Tidal Ripper
Tidal-Media-Downloader
Supported OS
Win/Mac
Win
Win/Mac
Win/Mac
Tidal-gui: Windows
Tidal-dl: Win/Mac/Linux
Supported Input
Tidal music
Tidal music
Tidal music
Tidal music
Tidal music and videos
Supported Output
FLAC/MP3/ WAV/ AAC/M4A/ M4B/Lossless
FLAC
FLAC/MP3/OGG/M4A/AAC/WMA
FLAC

FLAC/M4A

Output Quality
High
Medium
Low
High
High
Customize Output Quality
Yes
No
No
Yes
Yes
Download Speed
5X
1X
1X
1X
1X
ID3 Tags
Retains
Not Retains
Retains
Not Retains
Retains
Price
$14.95/month
Free
Free
Free
Free
After the comparison, you can make your own decision based on your needs. We would like to recommend AudKit Tidal Music Converter for you to get FLAC downloads from Tidal. With the help of AudKit Tidizer, you are able to convert Tidal music to FLAC format at 5X speed and download music from Tidal without Premium while keeping lossless audio quality.
---
Part 8. FAQs about Tidal Flac
Here, we have selected some frequently asked questions. You can check them out if you have a request.
🔔Q1. Does Tidal Use FLAC?
A: Yes, Tidal's High Fidelity sound quality and Master sound quality are in lossless FLAC format.
🔔Q2. What is Tidal FLAC Bitrate?
A: The bitrate of Tidal: Tidal HiFi music relies on FLAC 16-bit / 44.1 kHz; Tidal MQA music relies on FLAC 24-bit / 96 kHz.
🔔Q3. How to Free Download FLAC from Tidal?
A: You can use a free Tidal to FLAC Converter such as Athame Tidal Downloader. Alternatively, you can also use a professional tool named AudKit Tidal Converter to convert Tidal to FLAC. This is a paid tool but you can use its free trial if you are using it for the first time.
🔔Q4. Deezer FLAC vs. Tidal FLAC, Who Wins?
A: Deezer HiFi music streams FLAC at 1,141kbps and Tidal HiFi also streams FLAC at 1,141kbps. But Tidal MQA streams FLAC at up to 9216 kbps. So, if you prefer higher music quality, you can choose Tidal MQA.
---
Part 9. Conclusion
There are several ways to download FLAC from Tidal. You can choose AudKit Tidal Music Converter to download lossless FALC but it is a paid tool. Thankfully, it has a free trial if you are the first time to use it. So, if you want to convert Tidal to FLAC with 100% original sound quality, you can try AudKit Tidizer Converter.
---