If you enjoy streaming music, such as Spotify, your most general problem is the device's insufficient memory. Each time you listen to the latest song, a new cache file will be formed and preserved in your digital device. Finally, the memory will be full, and you will have to clean it manually.
Try periodically uploading Spotify music files to OneDrive, Google Drive, or other cloud storage services to circumvent this. Microsoft's OneDrive is a personal cloud storage service compared to other cloud storage services. It gives you 5GB of free storage, which is plenty for backing up your Spotify playlists. Furthermore, Microsoft users can upload various files to OneDrive, including music files, media files, image formats, text, and code, among other things.
"How to add music to OneDrive from Spotify?" If you are confused about how to upload Spotify music to OneDrive, scroll down to find the answer. This post will direct you on how you can connect Spotify & OneDrive with a detailed tutorial.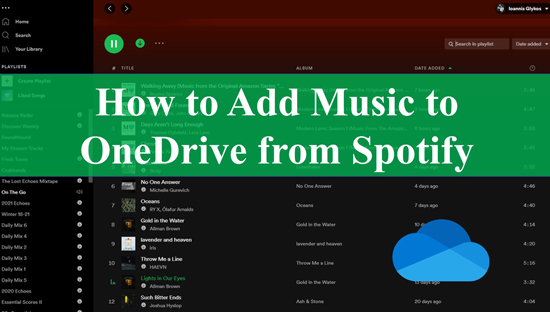 ---
Part 1. A Brief Introduction to Spotify and OneDrive
Spotify would be at the top of anyone's choice if questioned which music service is the greatest. In the streaming industry, Spotify is supreme, allowing users to listen to millions of songs worldwide. It comes in two modes: free and paid.
With Spotify Free tier, you are able to access 70 million songs. But you need to hear an ad about every 15 minutes when you are listening to music. Additionally, you can only skip six times per hour while shuffling.
Spotify Premium membership costs $9.99 a month. With Spotify Premium, you can get no ads on Spotify. You are also able to download Spotify tracks for offline listening and skip without any limitation. And you can listen to higher-quality Spotify music.
Microsoft's OneDrive is a free cloud-based storage service. It enables users to save and sync easily, and share data with other people and devices over the Internet. It provides free storage of 5 GB. This service's older users may be entitled to 15 or even 25 GB of free storage. You may also get more free OneDrive storage by referring a friend to the service and other methods. OneDrive is a fantastic cloud storage solution.
First and foremost, you should be aware that Spotify music is subject to an online limitation that limits users' ability to control and manage their playlists. As a result, you won't be able to export any Spotify content to OneDrive or anywhere else. As a result, the first step before moving Spotify songs to OneDrive is to remove the restriction from Spotify permanently. You won't be able to transfer Spotify till then.
---
Part 2. Connect Spotify & OneDrive – Tool Required
To add Spotify music to OneDrive, you must first download Spotify tracks as local files. Unfortunately, it is ineffective when downloading music directly from the Spotify app. Only cache music files are downloaded by Spotify Premium customers, not local files. It is due to Spotify's built-in safeguards. Thus, you'll need a capable third-party converter like AudKit SpotiLab Music Converter to get around this.
AudKit Spotify Converter is specifically built to help you connect Spotify & OneDrive. It can download and convert any Spotify audio codec to MP3 and other popular formats supported by OneDrive. This intelligent tool can save 100% of the original quality and recognize 100% of the ID3 tags from raw Spotify recordings using the most recent recoding algorithms. AudKit is accessible to all users; both Spotify Free users and Premium customers can use it to download and upload local Spotify music to OneDrive.
AudKit SpotiLab Music Converter is definitely a perfect converter for Spotify. It converts Spotify songs to multiple kinds of audio formats including AAC, M4A, M4B, WAV, FLAC, and much more. Even if you cancel your Spotify membership after converting the format, you can still play Spotify music on all devices and players without using the Spotify app. Moreover, the conversion speed of AudKit has reached 5X. That means a 5-minute song only takes 1 minute to convert.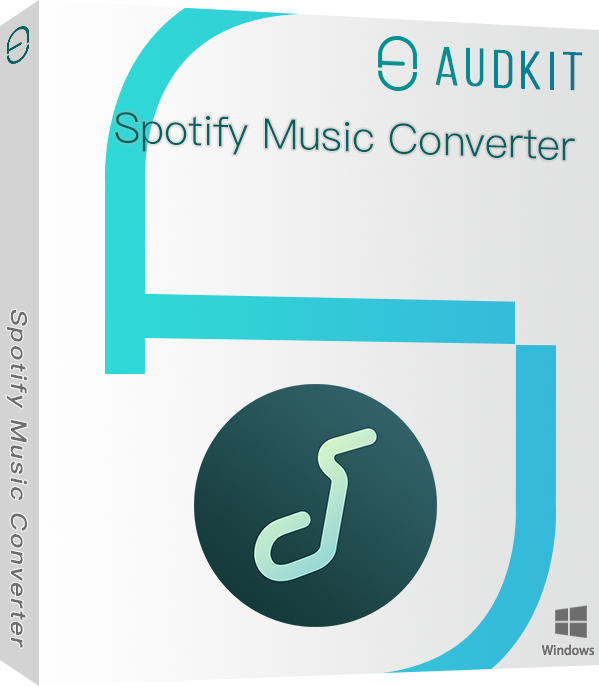 Key Features of AudKit Spotify Music Converter
Help to upload Spotify music to OneDrive with ease
Convert Spotify music to MP3 or other formats for OneDrive
Keep 100% lossless sound quality and all ID3 tags
Customize Spotify output settings for OneDrive
---
Part 3. How to Convert Spotify for OneDrive
Audkit Spotify Downloader is valid for both free and premium Spotify users. It's also an all-in-one Spotify converter that allows you to download Spotify music and save it as MP3, AAC, FLAC, WAV, etc. without sacrificing quality. You can install this smart tool by the above "Download" button. And then begin converting Spotify music for OneDrive by the following procedures.
Step 1 Add Spotify music to AudKit for use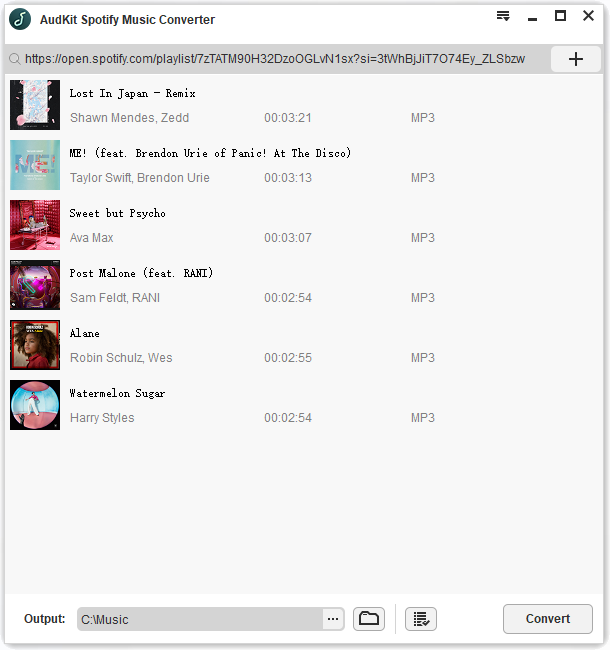 Whether you're a free or paid Spotify customer, you can use the app to convert music, albums, and playlists from Spotify. On Spotify, choose the song you would like to upload to OneDrive. Then select Share > Copy Song Link from the chosen track. Then, go to AudKit and paste the link into the search field on the interface. Finally, click the "+" button to add it. You may also drag and drop tracks from Spotify into the converter.
Step 2 Change the audio settings for OneDrive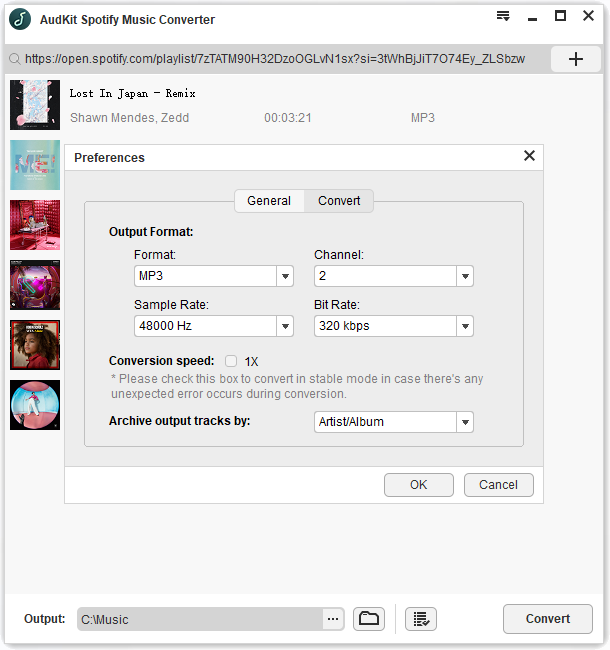 On the taskbar at the top right, select Menu > Preferences. Then click the "Convert" tab to go to the settings panel. You can choose MP3, AAC, M4A, M4B, FLAC, or WAV as output format. You can also alter the channels, sample rate, and bit rate of the output tracks and how they are stored.
(The default speed of AudKit Spotify Music Converter for Windows is 5X. Reduce the conversion speed to 1X if you require a steadier conversion. The default speed of the AudKit Spotify Music Converter for Mac is 1X.)
Step 3 Convert Spotify music to MP3 for OneDrive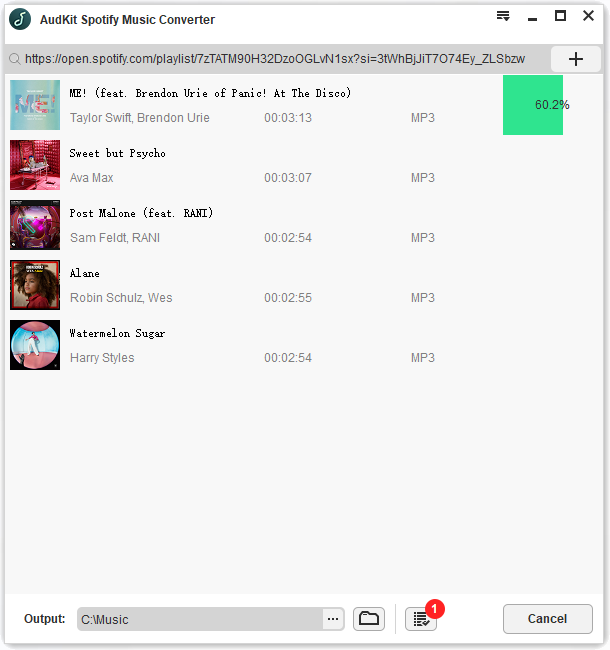 When all is done, click the Convert button in the lower right corner. The program will begin converting based on your requirements. Once the conversion is complete, all downloaded Spotify tracks will be saved as MP3 files in your computer's local folder. You can find the converted tracks by clicking the folder symbol at the bottom. And you can also click the Converted button next to the folder symbol to locate the converted music.
Then you are ready to upload Spotify music to OneDrive. Also, you now can transfer and play Spotify on multiple devices, at any time, and from any location.
Step 4 Upload Spotify music to OneDrive
Do all the steps above, you can get the appropriate format of Spotify OneDrive. And now you can link Spotify to OneDrive without any hassle.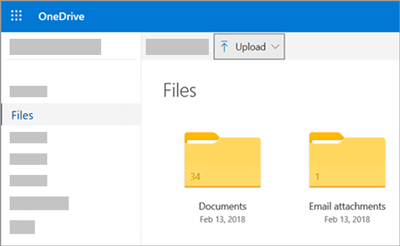 Step 1. Open OneDrive and log into your account.
Step 2. Locate the "Converted" folder that saves your converted Spotify music.
Step 3. Open the "Converted" folder and drag and drop local Spotify audios to your cloud folder in OneDrive.
---
Part 4. In the Summary
It's not hard to upload Spotify music to OneDrive. But the premise is that you need to get the common audio of Spotify music, or you will fail to open and listen to it. To get the common audio of Spotify music, you can use the AudKit SpotiLab Music Converter. It does well in its function to convert Spotify music to MP3 and other common-used audio.
Using AudKit, you don't need to worry about lowering the original sound quality. And the conversion speed is fast at 5X. Moreover, it keeps all ID3 tags including artists, titles, albums, album tracks, and more. You are allowed to manage your local music library with these intuitive ID3 tags. With AudKit, even if your Spotify membership has ended, you can still listen to your downloaded music.
---