When it comes to listening to music, it is a very personal choice. People have very different choices of music and how they listen to it. Some people like listening to their favorite music with high bass while other people do not. By only changing the bass, trebles, vocal enhancers, it can totally change the overall listening experience. If you want to listen to your favorite music in high-quality sounds, the best way to do that is by customizing the whole listening experience.
When it comes to customizing the listening experience, we can use a nice feature called an equalizer. Most of the devices have built-in equalizers, but there are third-party equalizers that come with enhanced features. These equalizers can easily customize and enhance your listening experience on Spotify because they can be easily integrated with Spotify music. Here in this article, we will discuss some of the best Spotify equalizer apps for iOS, Android, Mac OS, and Windows OS.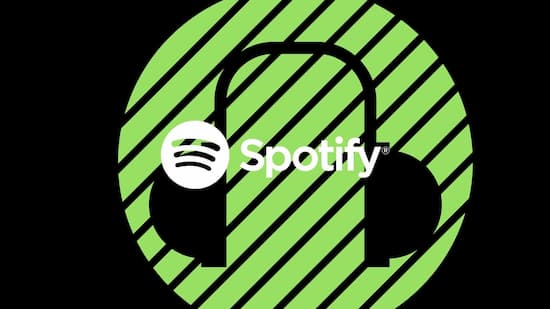 ---
1. Equalify Pro Equalizer – Spotify PC Equalizers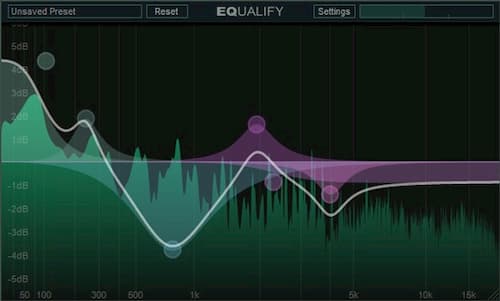 Equalify Pro Spotify Equalizer Windows is one of the Spotify desktop equalizers that are available on Windows. Equalify Pro Equalizer comes with built-in integration with Spotify, you just have to download the software and install it, and when you launch the Spotify app, an "EQ" icon will appear on the top bar. You can toggle it on for it to start working. After turning it on from Spotify, just go to the Equalify Pro Equalizer app and customize the settings according to your personal preference.
Pros:
It is available for free.
Has built-in integration with Spotify.
It can seamlessly shift between songs.
Cons:
Has no default presets included.
---
2. EqMac 2 Equalizer for Mac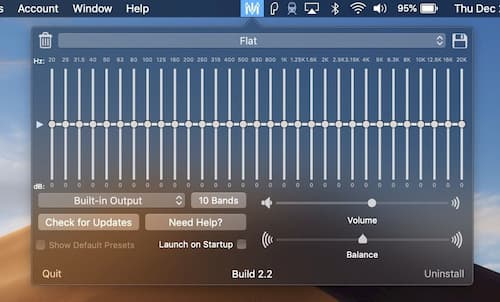 Now coming to the Mac operating system, it doesn't have a built-in equalizer. But we have got you covered; EqMac 2 Spotify Equalizer Mac is an amazing equalizer that is available on the Mac operating system. It is free to use the software. When you download and install the app, it instantly starts working on the top bar of the Mac OS. This software is not only for Spotify but also works system-wide. It lets you tweak all those small settings to make the experience truly personal.
Pros:
It is open-source software and free to use.
It customizes the sound system-wide.
Has presets included.
Easy to use.
Cons:
Has no built-in integration for Spotify.
---
3. Boom: Bass Booster & Equalizer for iOS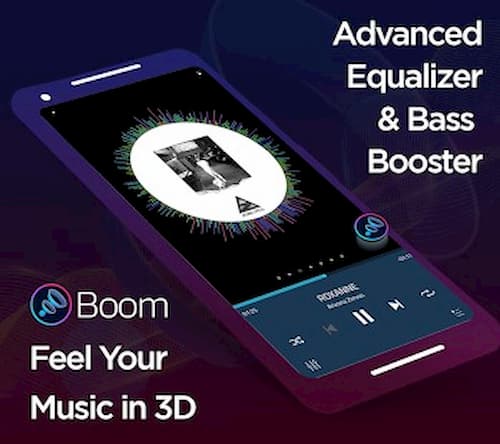 The first third party equalizer for the smartphone on our list is Boom Equalizer for iOS. It one of the best equalizers for Spotify available for iOS devices. It is a very feature-rich tool. It has all your favorite tools when it comes to an equalizer. It has the built-in integration for not only Spotify but other tools music streaming services, too, like iTunes. You can open Spotify's app from inside the Boom Equalizer, which makes the whole experience hassle-free.
Pros:
It is free to use.
Has built-in integration for multiple streaming services, including Spotify.
It is easy to use.
Has built-in presets.
Cons:
It crashes and sometimes doesn't work properly.
It doesn't have a shuffle feature.
---
4. Eqfy Equalizer for Android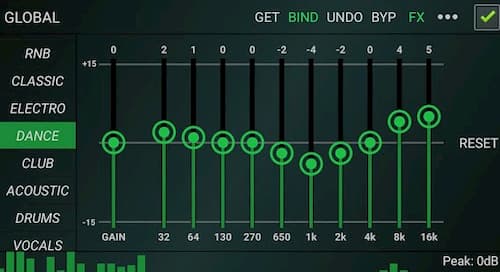 The next equalizer for smartphones on our list is Eqfy Spotify Equalizer Android. Unlike other equalizers that only support up to 5 bands, but Eqfy Equalizer supports up to 10 bands, which makes it a very feature-rich and professional tool. It has a dedicated audio engine and can connect automatically with apps that support equalizers like Spotify. It has a sound booster and comes with optimized audio effects included. It also comes equipped with presets, and you can make your own presets too. All the presets are customizable.
Pros:
Has an audio engine.
Can play Spotify directly from the equalizer.
Has built-in customizable presets.
Cons:
It is a paid app.
Is full of glitches.
---
How to Play Spotify with Equalizer Music Player on Any Device
Now that we have discussed third party equalizers for all the devices. Now we are going to discuss the best app that we can use to download music from Spotify in high quality that we can later listen to using any of the above-given equalizers without being online.
AudKit Spotify Music Converter is one of the best professional tools that can download and convert Spotify music to MP3 with the highest quality preserved. Here is a guide on how to download music using Audkit's Spotify Music Converter and then listen to that music using the equalizer.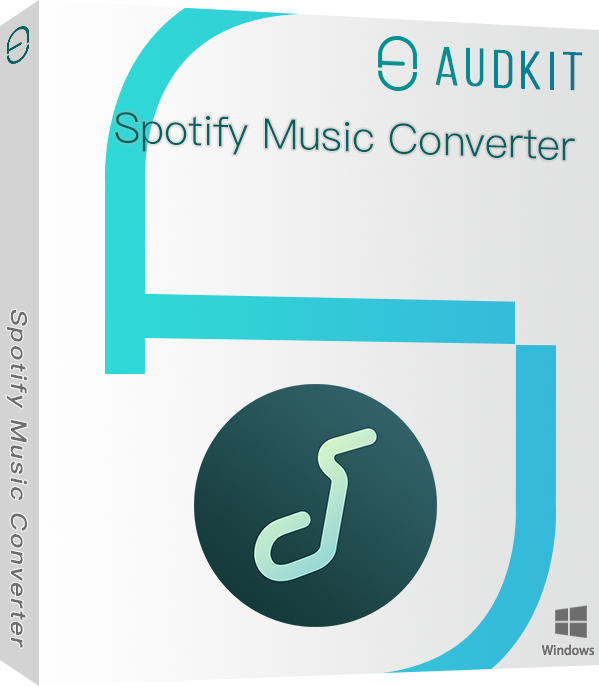 Download Spotify songs on local for playing offline
Convert Spotify music at 5x speed or faster
Keep 100% sound quality in the converted file
Save original ID3 tags for songs, podcasts, etc.
Step 1 Open and import Spotify music to Audkit's Spotify Music Converter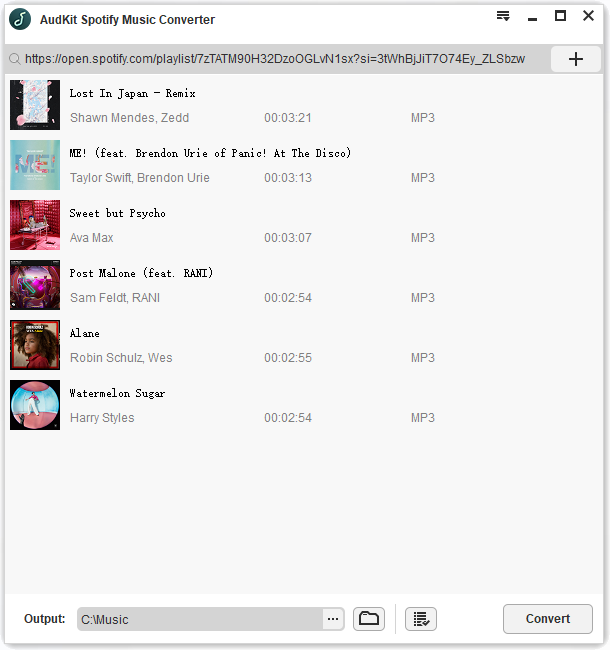 Download the Audkit Spotify Music Converter if you don't already have it. Once it is downloaded, Spotify will automatically open. Import the music by manually searching for the song or by using the drag and drop action.
Step 2 Alter the format and other settings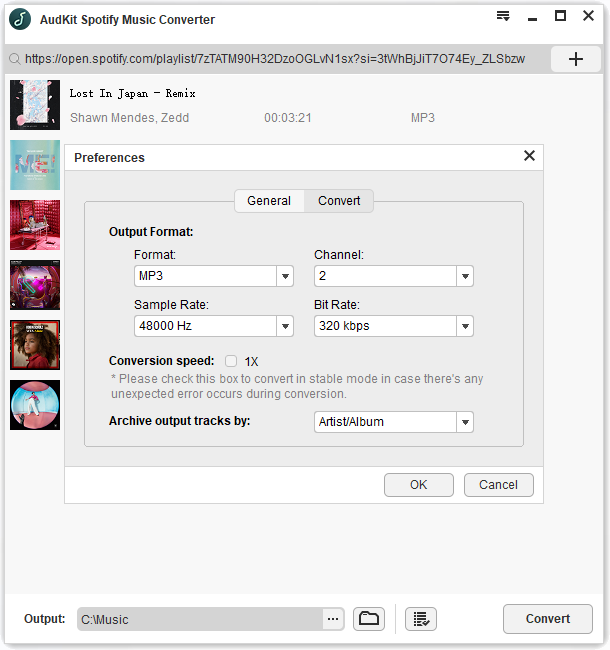 After importing, alter the settings according to your desired outcome from the settings panel. You can go to settings by clicking on preferences and after that clicking on the convert option. There you customize the settings according to your personal preference.
Step 3 Start downloading Spotify music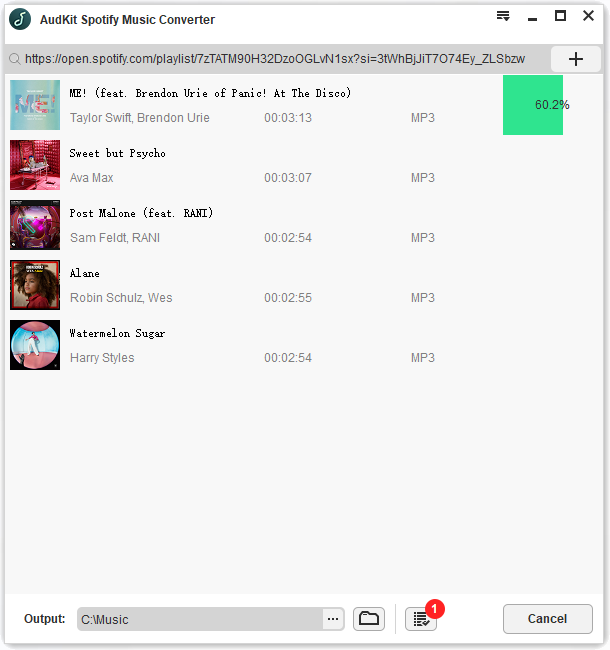 After you are done altering the settings, click on the convert button on the bottom corner of the pop-up window. After that, in a matter of seconds, it will be downloaded and saved locally on your computer.
Step 4 Using the equalizer on the downloaded songs
Once you are done downloading the music. Locate the music file and play with an audio player that has a built-in equalizer. The VLC media player is one of the best audio players available on both Mac and Windows that has a built-in equalizer. The same goes for smartphone devices; play that music on a media player that has a built-in equalizer.
---
Conclusion
After reading this article, you'll probably know everything you need to know about Spotify equalizers. Now you know about equalizers on all devices. But ultimately, you need a tool to download the music to enjoy it seamlessly. That's where Audkit's Spotify Music Converter comes in. It is a must-have tool.
---