Spotify is probably the most popular music streaming platform around the globe. Spotify works on many devices like smartphones, smart speakers, gaming consoles, PC, etc. which lets the user enjoy their favorite music wherever and whenever they want.
However, we cannot carry these devices if we are on the go. What if you want to listen to music on the run where it is very inconvenient to bring your smartphones? That is where these portable MP3 players Spotify supports come in. People often think of them as something from ancient times, but nowadays, these modern MP3 players have become very advanced and cutting edge. So, we have curated a list of the top 5 best Spotify MP3 players for you.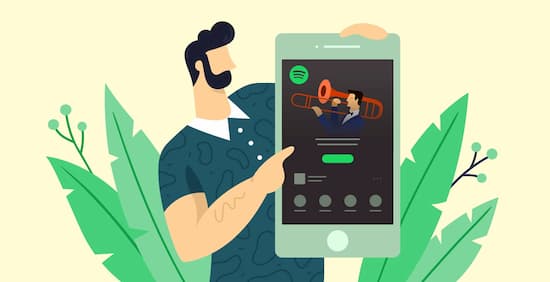 ---
1. Sony Walkman Portable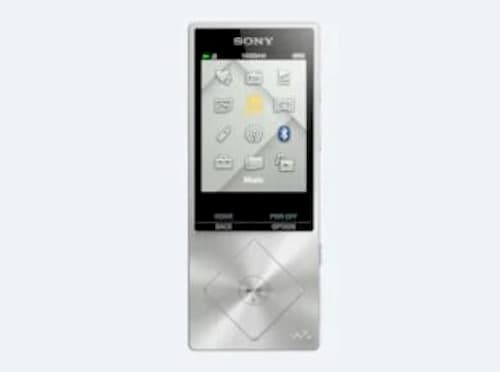 Sony Walkman is an incredible and more dedicated tool for listening to Spotify music on the go. Sony Walkman usually comes in two series, and NWZ-A series Walkman is the smallest and lightest Walkman that provides some incredible sound quality, but if you are a heavy music listener and an enthusiast, then you should probably go with the NW-ZX2 series, which is the top end music player available.
Pros:
Top-end audio quality.
Large storage space for all the downloadable apps.
Long battery timing.
Cons:
A little bit more expensive.
---
2. Samsung Gear 3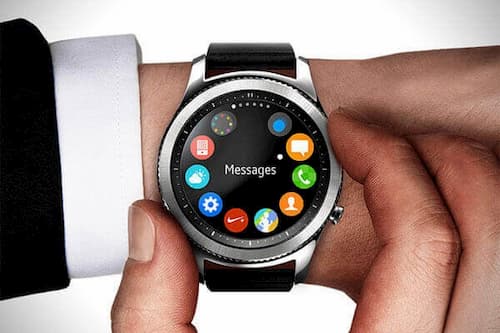 The next portable Spotify player on our list is Samsung Gear 3, which is the latest addition to the Samsung Gear family. It is not just a portable music player but also a very powerful fitness watch and is the first choice of millions of people. Fortunately, Spotify works on almost all Samsung entertainment devices. Samsung Gear 3 comes with 4 GB of storage. You just need to login into the already built-in Spotify app to enjoy the music.
Pros:
Has a huge storage space.
It can download music off the Spotify premium and can save them locally for offline use.
It's also a fitness watch.
Cons:
Bluetooth sometimes has issues connecting to Bluetooth devices.
It's a little expensive.
---
3. Apple Watch 5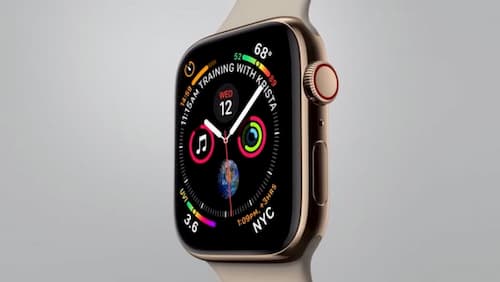 Progressing over to the next Spotify portable player, which is Apple Watch Series 5. Apple Watch Series 5 is the latest Apple watch in their lineup. Apple Watch 5 is a very premium device, and people often use it to stream Spotify Music and use fitness apps. Apple Watch 5 has a cellular option. You follow the on-screen instructions to install Spotify on Apple Watch 5.
Pros:
Can control the music on the device and cast music on the compatible devices.
Add songs to Spotify songs to the library.
Built-in with huge 16 GB storage space.
Cons:
A very expensive device.
It cannot store locally for offline use.
---
4. Mighty Spotify Player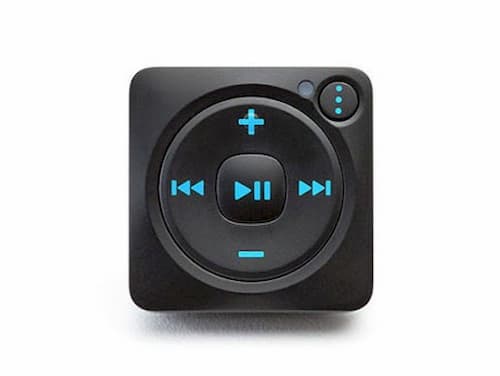 The second to last Spotify MP3 player on our list is a dedicated Spotify compatible MP3 player and is developed in partnership with Mighty Audio, especially for listening to Spotify Music on the go. The method of getting it to work is a little complex than the others. You first have to download the Mighty Audio app on your smartphone and then synchronize Mighty Spotify player with the Spotify on your smartphone. Then you can play the music on the go without using a smartphone in range. It has 8 GB internal storage with 15 hours long battery timing.
Pros:
Large storage space.
Provides internet connection to download Spotify songs.
Cons:
It only works with Spotify.
It is just a music player.
A little bit expensive.
---
5. Garmin Fenix 5 Plus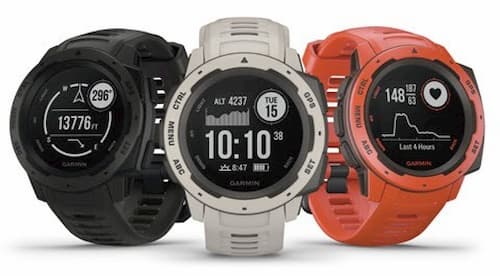 The last Spotify MP3 player on our list is also a watch. Garmin Fenix is not a Spotify music player but is a very athletic and rugged smartwatch available on the market. It has a built-in storage of apps like Spotify to store music and listen to them on the go.
Pros:
Sleek, durable, and great for both indoor and outdoor use.
It has built-in storage to store an array of songs.
Has fitness features too
Cons:
---
More Tips: How to Play Spotify Music on Any MP3 Player
AudKit Spotify Music Converter is the top professional tool to download music, playlist, albums, podcasts, etc. directly to your computer while maintaining 100% quality. It can download Spotify music to MP3, AAC, FLAC, and most common audio formats in 5x converting speeds. It can maintain the original quality with ID3 Tags.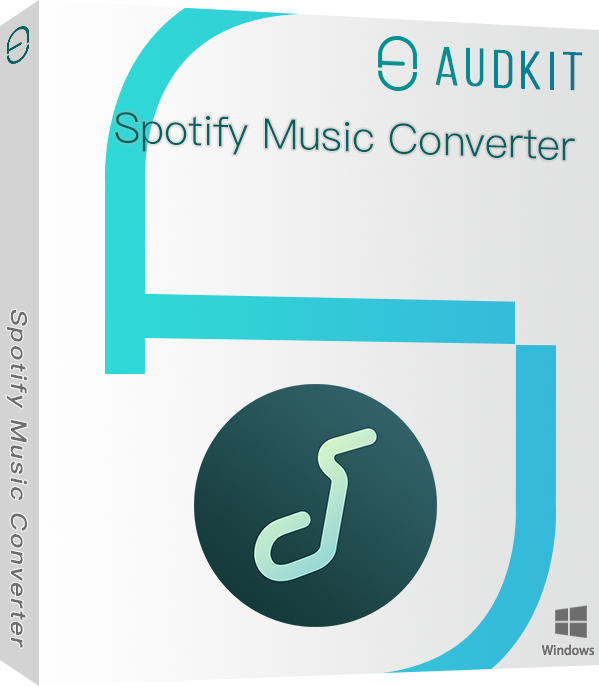 Download Spotify music locally for listening offline
Convert Spotify songs at 5x speed on average
Retain 100% quality of the downloaded music
Keep all ID3 tags for songs, albums, podcasts, etc.
Here is a quick guide on how to download AudKit Spotify Music Converter.
Go to the AudKit Spotify Music Converter website.
Select the desired operating system.
Start downloading instantly.
Once you are done downloading the AudKit Spotify Music Converter, you can start the free trial and start downloading the music from Spotify. Here is a systematic guide on how to download Spotify music using AudKit Spotify Music Converter.
Step 1 Launch and import Spotify music into AudKit Spotify Music Converter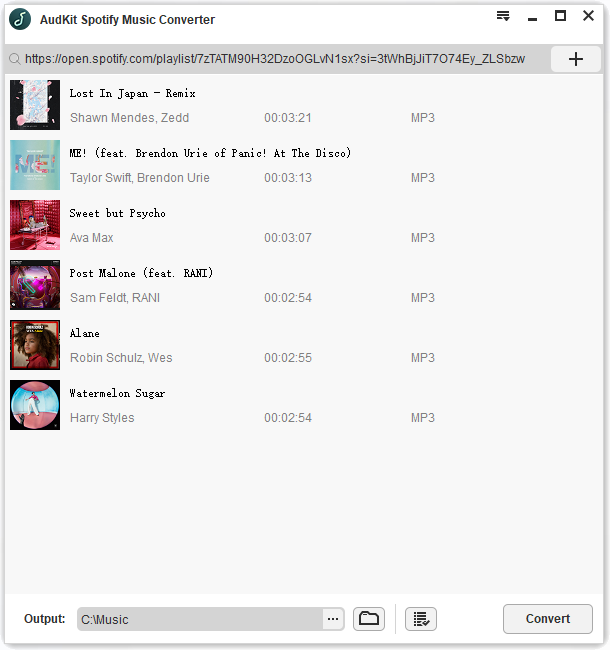 Launch the AudKit Spotify Music Converter. On the interface, click on the menu icon on the top. Then select "Register" and paste your license code to avail of all the features of AudKit Spotify Music Converter. The Spotify app will automatically launch; just search for the desired song, album, or playlist. Then just drag and drop the song on the main window on AudKit Spotify Music Converter.
Step 2 Alter the output format to MP3 and retain the quality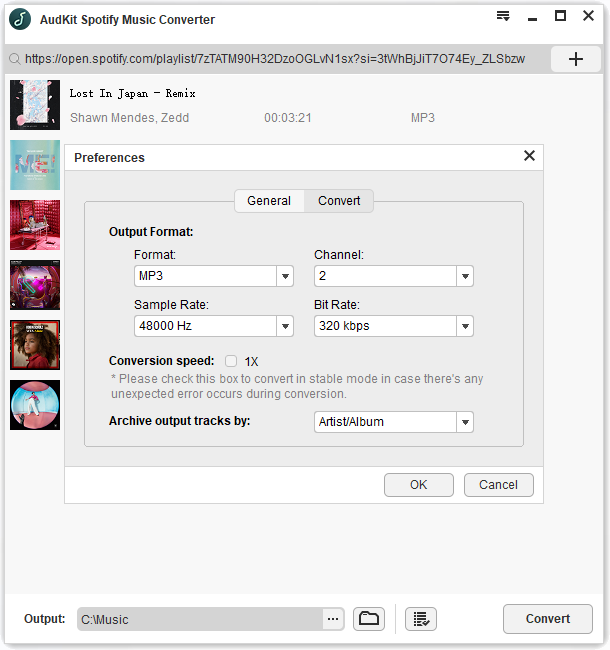 On AudKit's interface, choose the menu icon >> "Preferences" >> "Convert" to enter the settings windows. Choose the output format as MP3. To retain the full quality, change the bit rate to 320 and the sample rate 48000 Hz.
Step 3 Start downloading Spotify music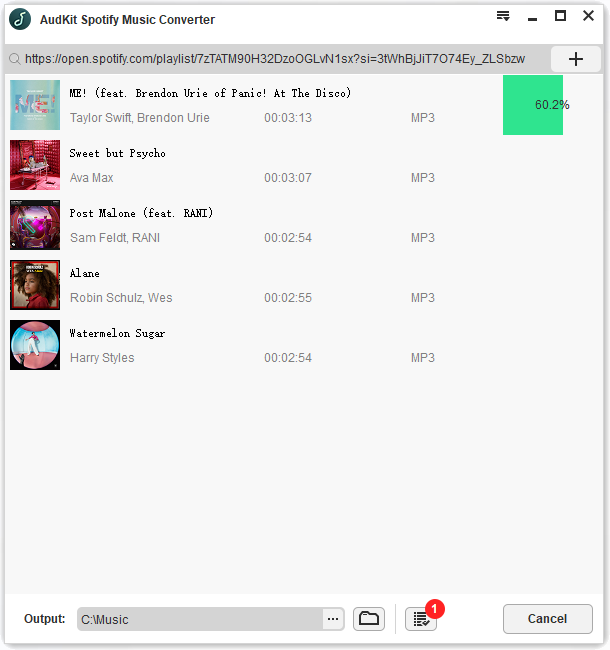 Click on the "Convert" button from the bottom corner. The music will start downloading, and once it's done downloading. It will open the music files locally on your PC.
Step 4 Import the Spotify music to any MP3 device
To import downloaded Spotify music, all you need to do is connect your MP3 device to your PC using a USB connector. Then just simply import all the Spotify MP3 music files stored locally on your PC to your compatible MP3 player with Spotify and listen to songs on the go without a Spotify premium subscription.
---
Conclusion
In this article, we discussed the top 5 Spotify MP3 players, AudKit Spotify Music Converter, and how to import Spotify music to any MP3 devices using AudKit Spotify Music Converter. Audkit Spotify Music converter is no doubt the best Spotify converter available on the market that can retain 100% quality and can convert at 5x the speed.
---