Tidal gives you easy access to millions of soundtracks. With a subscribed account you can enjoy endless music, songs, and tracks on your phone. But what if you are using a free Tidal account or you want to save the songs on Tidal for a lifetime? Then, you need to convert the Tidal songs and save them on your device to continue listening to them even when the subscription plan expires.
Tidal has kept its security terms pretty high when it comes to downloading music from the app. Due to the strict downloading policy using a reliable and effective converter is your only option. Today, we will be discussing how to convert Tidal music with the help of the best audio converter. And then add music to video apps from Tidal. Also, you will see how to use these songs in your videos before sharing them on your social media platform.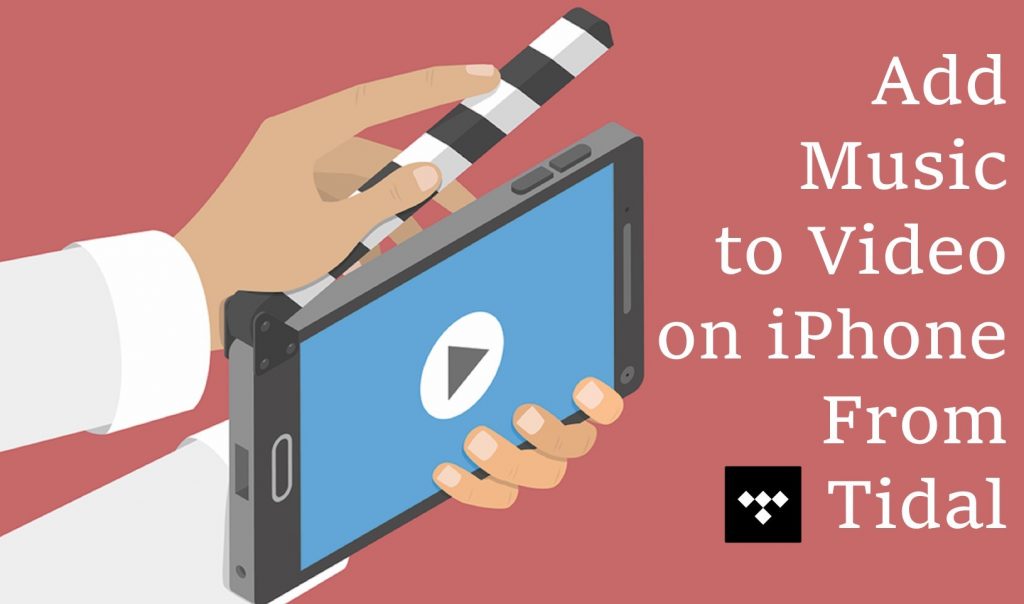 ---
Part 1. How to Add Music to a Video on iPhone from Tidal Music
Even with a subscribed Tidal account users often wonder how to add music to a video on iPhone from Tidal. At a glance, adding Tidal music to a video on iPhone looks like an unachievable task because Tidal music is protected by digital right management which limits users to enjoy Tidal music only with a subscribed account. But AudKit Tidizer Music Converter is another alternative that gives you all Tidal songs in a format supported by multiple video editors on your iPhone. AudKit Tidizer is a convenient, easy-to-use, and fast audio converter that is compatible with both Windows and Mac devices.
Being a professional audio converter, it converts Tidal music to FLAC, MP3, M4A, M4B, WAV, and AAC. The built-in HiFi music library eliminates the need to download the original app allowing you to listen to Tidal music while being offline. Designed with the latest encoding technology the converter is quite helpful for users looking for a way to enjoy Tidal tracks even without a subscription plan.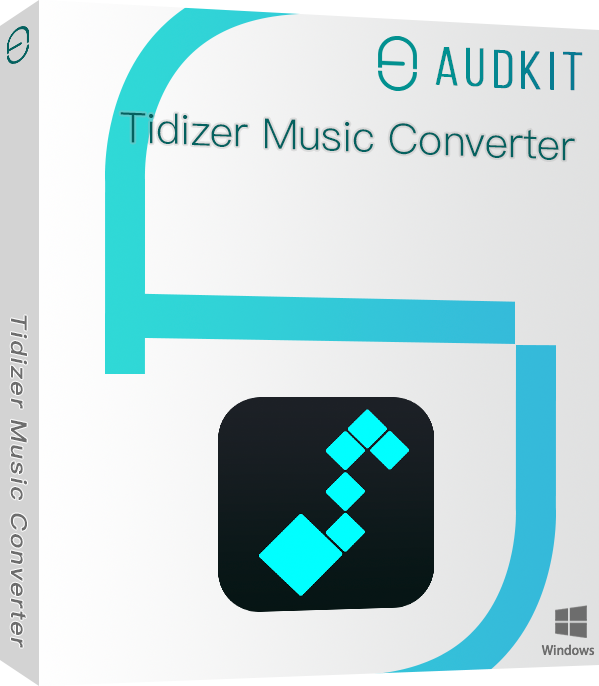 Main Features of AudKit Tidizer Music Converter
Convert several Tidal songs in one go by adding songs to the waiting list
The high-speed processor ensures fast conversion without any hassle
Transfer the downloaded HiFi tracks to multiple devices
Automatically save the converted Tidal tracks with ID3 tags
How to Download Tidal Tracks on the Computer?
Download and install AudKit Tidizer on your Mac computer. Open the Tidal app directly through the converter. Then go to the "Menu" option and choose "Register". After creating a registered account using your email and registration code, go through the guide below to convert Tidal music to other common formats.
Step 1 Adjust the output settings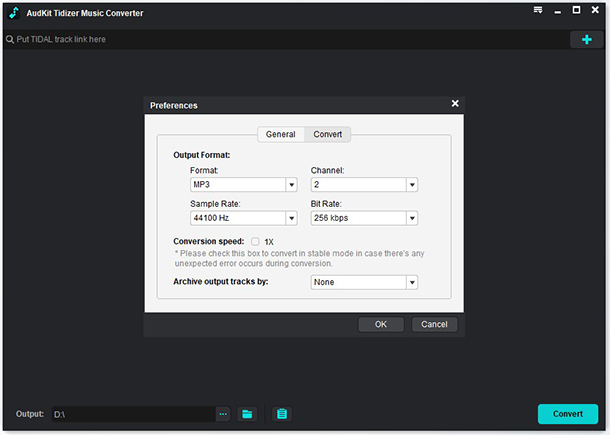 Before adding any tracks go to the menu and choose "Preferences". This will open a new window where you can adjust other parameters related to the output format. You can customize output options including formats, channels, sample rate, and the way of the archive.
Step 2 Import tracks from Tidal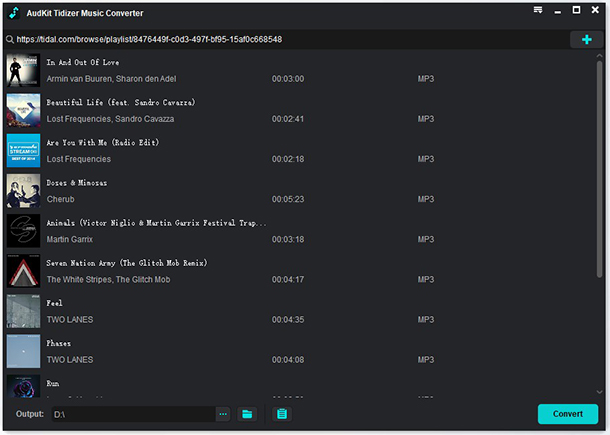 Open the Tidal playlist in the AudKit Converter. Go to the "Add button" in the bottom left corner and start adding tracks, and audios that you wish to download. You can also copy-paste the URL of the songs you wish to download to your Mac device.
Step 3 Start the conversion process of Tidal music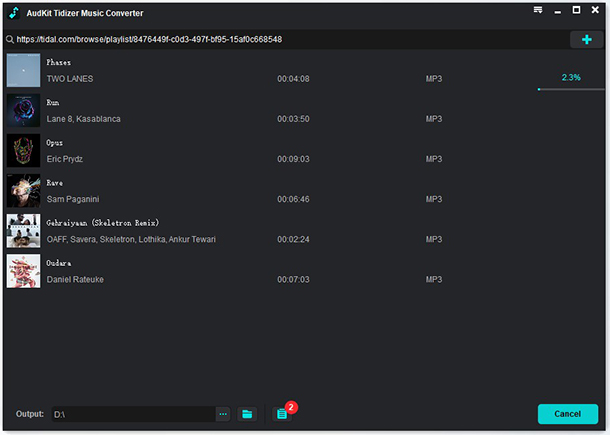 After adding all the songs to the converter press the "Convert" option at the bottom of the page. The converter will automatically convert and download all the music files as local files within your system. When the conversion process is finished a red tick will appear on the music files.
How to Add Converted Tidal Tracks to iPhone
Now, you need to learn how to add music to a video from Tidal through your iPhone. This is a pretty simple process. All you need to do is go through the steps below.
Step 1. Using a USB cable connect your iPhone to your computer.
Step 2. Open iTunes and click on the device icon at the top of the iTunes window.

Step 3. Now, you need to sync your iPhone to your desktop by going to the "Settings" option on the left-hand side of the iTunes window.

Step 4. After syncing your iPhone via iTunes, open the iTunes app on your iPhone. Then, go to Files, then click on "Add Files To Library".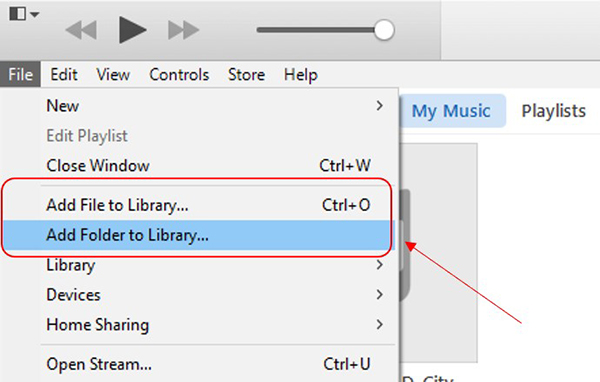 Step 5. Select all the concerted Tidal files and hit "Open".
Step 6. All the converted Tidal tracks will be transferred to your iPhone and you can add them to videos or listen to them offline.
---
Part 2. How to Add Music to YouTube Video from Tidal Music
Now, you have millions of songs on your iPhone and you need to know how to add music to YouTube videos from Tidal. Follow the steps below and get started.
Open YouTube and sign in through your iPhone.
Click on the camera icon at the top of the video.
Record a video or upload one from your iPhone gallery.
Edit the video by going to the Editor on the left side of the menu.
Select "Add Track" and choose the Tidal song you want to add to your video.
Click on "Save" and finally press "Upload" to get your video on YouTube.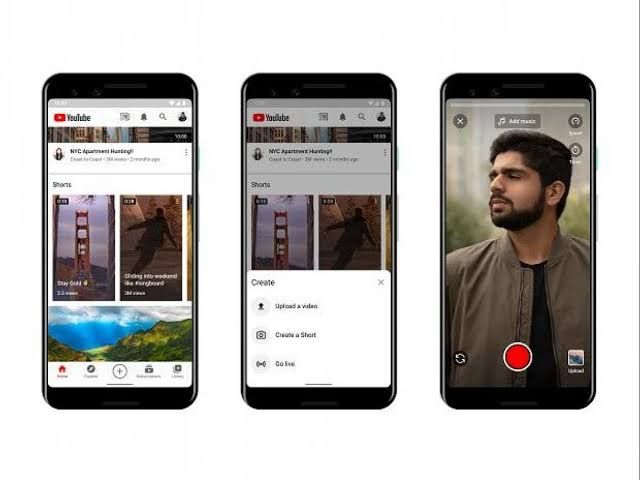 ---
Part 3. How to Add Music to Instagram Video from Tidal Music
To add Tidal music to your Instagram story you first need to download a video editing app. Using the video editing app, you can add music to your video from Tidal and then upload it to your Instagram account. Here is how you can add the saved Tidal music to your Instagram video.
Install a video editing app from Apple Store.
Launch the app and select the video you want to edit.
Select the "Add Music" icon and then, choose a Tidal track you want to add as background music to your Instagram video.
Click on "Export" and save the video to your device.
Open the Instagram app.
Click on the "+" sign and select the video with the Tidal track.
Finally, click "Upload".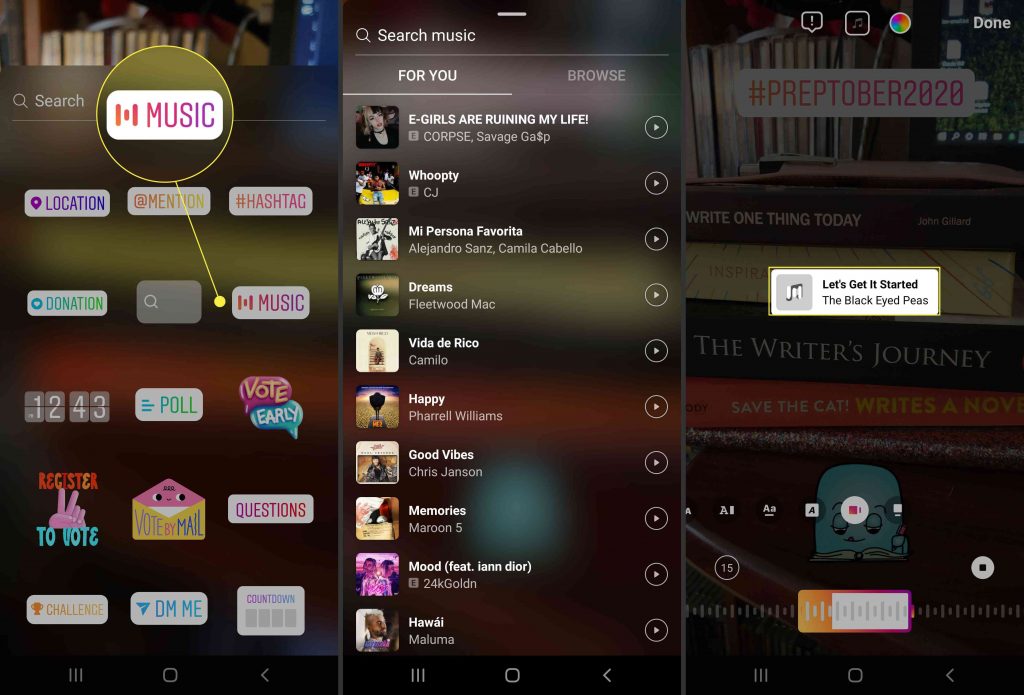 ---
Part 4. How to Add Music to Snapchat Video from Tidal Music
To add music to video free from Tidal, you need a video editor. Download a video editor to your phone and then go ahead with the following steps.
Launch the video editor on your iPhone.
Upload the video you want to edit.
Click on "add music" and then upload Tidal from your iPhone.
Save the video and add it on Snapchat.
---
Part 5. Conclusion
Tidal provides music with all genres. To get high-quality Tidal music on your social media account, you must add them to a video editing app. And adding music to video app from Tidal, you must first convert it to a lossless format. You need the best converter to support you in converting Tidal music without losing its quality. AudKit Tidizer Music Converter has all the features and offers smooth conversion without affecting the quality of Tidal music.
---