Everyone uses DAC, a digital-to-analog converter, almost every day. But you may not be aware of that. DAC is any device that can deliver digital sound. Devices, such as game consoles, digital TV boxes, Blu-ray players, smartphones, or portable music players, need a DAC to convert the audio to an analog before it travels to the output.
If you don't have a DAC, all your digital music collection will become useless. This should tell you how vital DAC is. Whether you want to buy the best DAC for tidal or for other digital music, this article will introduce the top seven and the best DAC for tidal MQA. We have curated the list of the best ones and will share the pros and cons of each of them so that you can make an informed decision.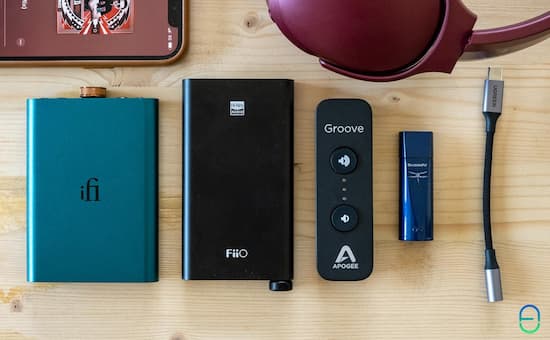 ---
No 1. Dragonfly Cobalt USB DAC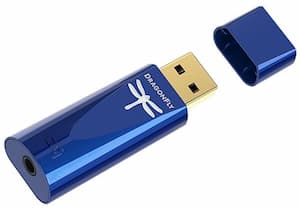 The portable USB DAC by Dragonfly could be the best Tidal MQA streamer. It is perfect for people who want to listen to Tidal music on the go. If you want to buy a Tidal DACthat will make your music listening experience the best, this is the one that you should buy.
Price: $299
Sample Rate: 24-bit/96kHz.
Features:
USB DAC by Dragonfly offers fantastic sound quality.
It's a new flagship and comes with 2.1-volt output.
It's compatible with Windows, Apple, and PCs.
Pros
Smooth and natural sound.
Excellent amplification.
Portable and compact.
Cons
Limited high-res decoding.
Costly.
---
No 2. iFi Hip DAC Headphone DAC
One of the best DAC for Tidal MQA is iFi Hip DAC. It's an excellent option for music lovers and has a stylish design.
Price: $149
Sample Rate: up to 384kHz
Features
The Burr-Brown chip offers the perfect sound.
It supports a 4.4mm balanced output.
Provides excellent bass.
Pros
Looks fantastic.
The sound quality is excellent.
Good build quality.
Cons
Audible hiss on sensitive IEMs.
Slow charging.
---
No 3. Zorloo Ztella Headphone DAC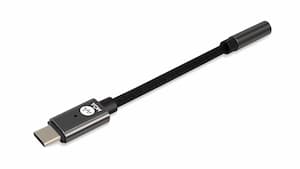 This compatible Tidal MQA DAC is a good option for people who are looking for an affordable device. It's lightweight and has an elegant design.
Price: $99
Sample Rate: up to 384kHz
Features:
HD Audio PCM sampling frequency up to 384kHz.
It's a Master Quality Authenticated Renderer.
MQA+PCM-384K and DSD-5.6M.
Pros
Very compact and lightweight.
Compatible with multiple OS platforms.
Easy to use.
Cons
No volume buttons.
Only USB-C for phones.
---
No 4. iFi ZEN DAC Desktop Headphone DAC
This is Tidal DAC provides users with fantastic sound quality even if the surrounding is noisy. You can use it on your desktop or smartphone.
Price: $129.
Sample Rate: 32-bit/384kHz.
Features
Supports PCM and DXD.
Burr brown chip design.
It supports Pentaconn 4.4mm outputs.
Pros
Sturdy built.
Elegant design.
Excellent bass.
Cons
Pricey for the limited features.
USB is the only input.
---
No 5. Topping D90 MQA Dedicated DAC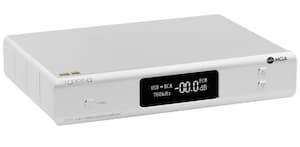 Although Topping D90 MQA Dedicated DAC falls under the pricey category, it won't disappoint you with its sound quality and bass.
Price: $799
Sample Rate: PCM32bit / 768 kHz and DSD512 Native.
Features:
AKM Velvet Sound AKM AK4499 DAC chip.
The USB interface is XMOS XU216.
Great inputs.
Pros
Fantastic built quality.
Impressive sound.
Good output ad input options.
Cons
---
No 6. iFi Audio xDSD DAC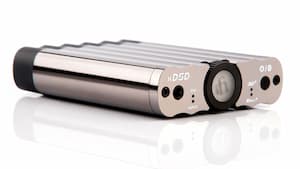 iFi Audio xDSD DAC is a another good DAC for Tidal. It offers brilliant high-resolution audio. In addition, the tight bass makes it a value-for-money device.
Price: $399
Sample Rate: 32bit/768kHz, DSD512
Features
xDSD aptX/AAC Bluetooth.
Supports PCM up to 32-bit/768kHz, 2xDSD (705/352kHz).
2,200mAh battery.
Pros
Compact and unique design.
Good sound quality.
Good built quality.
Cons
The interface is not user-friendly.
The design attracts dust and fingerprints.
---
No 7. Cyrus soundKey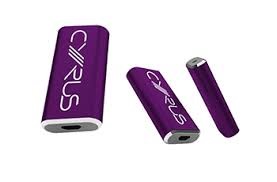 Here's the last DAC for Tidal for you. It will not only cost you less but will let you listen to Tidal music in high-resolution. You get a 3.5mm socket to plug in your headphone.
Price: $79.
Sample Rate: 24bit/96kHz PCM.
Features
Inputs: Micro USB.
Outputs: 3.5mm.
Weighs 18g only.
Pros
Clean sound.
Loaded with detail.
Compact in size.
Cons
Attaching it to an iOS device is complicated.
The sound quality could have been better.
---
Learn More: How to Download Tidal Music for Listening Forever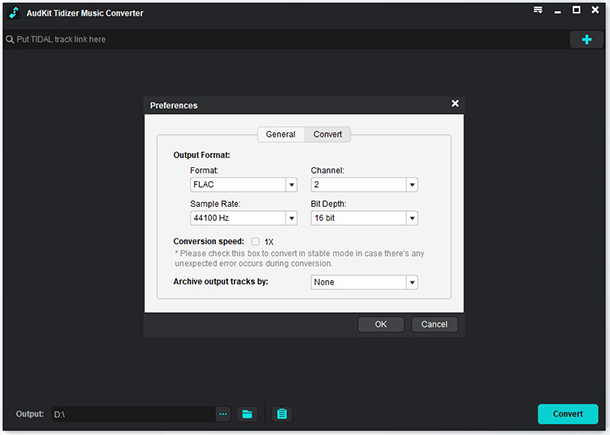 Apart from a DAC device, if you want to enjoy Tidal music on different devices, it is better to get to use AudKit Tidizer Music Downloader. This tool losslessly downloads as well as converts Tidal music files to FLAC, WAV, and so on. Additionally, you can batch download hundreds of Tidal songs at over 5X speed. Tidizer Music Converter is available for Windows and Mac devices.
Features
Download Tidal playlists efficiently at 5X speed
Losslessly convert and download Tidal music as local files.
Run at up to 10X lightning conversion speed.
Converted Tidal files can be played offline on different devices.
How to Use AudKit Tidizer Music Converter?
Step 1: Download AudKit Tidizer Music Converter on your computer and launch it. Once done, add the Tidal music files that you want to convert and download.
Step 2: Click on the Preferences and change the output format to the right audio format.
Step 3: Finally, click on the Convert option to convert the files. Click on the converted tab to locate the files.
---
Conclusion
Everybody wants to listen to Tidal music primarily because it is loaded with a massive music library. Therefore, if you want to continue listening to Tidal music, you can think about getting one of the recommended DAC devices. And if you want to keep listening to Tidal music offline whenever you want to, you have AudKit Tidizer Music Converter.
---