Even though Tidal offers high sound quality content, you get a variety of subscriptions. The quality that HiFi and HiFi Plus subscriptions offer is not what you get with MQA tracks on Tidal. MQA stands out from other Hi-Res audio formats, first, because of the playback ability. Likewise, MQA has reduced time smearing, thereby, promoting a better listening experience. So, are there any best MQA albums on Tidal? Certainly yes! You can experience better listening from the best MQA tracks. Check out the best in line and learn how to download Tidal MQA, but let's first overview MQA.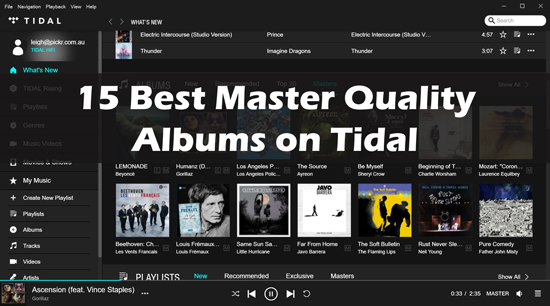 ---
Part 1. What Is Tidal MQA
Tidal Master Quality Audio files have gone through a technological process to compress digital music without interference with the file quality. MQA is highly compatible with several products like AudioQuests and Hi-Fi systems, among others. Likewise, Tidal desktop, iOS, and Android apps offer a great platform for you to decode and play your tracks.
---
Part 2. Top 15 Best MQA Albums on Tidal
Here are best sounding albums on Tidal to get you off your seat for some real waist shaking. Please check them out below.
#1 Daddy's Home – St. Vincent
The first-in-line best Tidal MQA album is Daddy's home. This album comprises lounge-pop and psychedelic. It also featured for the award of Best Alternative Music Album during the 64th Annual Grammy.
#2 The Montreux Years – Nina Simone
This album has remained relevant, almost two decades after Nina's death. Here, she declaims her political mandates as well as other personal attributes.
#3 Talking Heads – Speak In Tongues
Talking Heads is an artifact of Byrne's fascination with preachers. His is about how people garble in strange languages when they go into trances.
#4 Pink Moon – Nick Drake
Nick brings a smooth connection to the listener. You strategically feel the beats within you as intimate as the artists intended them to be.
#5 30 – Adele
This best album on Tidal is Adele's fourth album. The songs within the focus on her life from fame, acceptance, and motherhood, among others.
#6 Happier Than Ever – Billie Eilish
This best MQA album on Tidal is Eilish's second studio album. This American singer spoils you with tracks like "My Future", "Getting Older", and the famous "Oxytocin", among others.
#7 Gold Diggers Sound – Leon Bridges
Even though it received widespread criticism, it still swam through to number 17 on the US Billboard 200. This album also came top to emerge as the best R&B album in the 2022 Grammy Awards.
#8 Still Over It – Summer Walker
Here, Walker puts across her own experience with her ex-boyfriend. She elaborates how messy and complicated that breakup was in a nutshell. You get hits like "You Don't Know Me", and "No Love" for her.
#9 Lust for Life – Iggy Pop
This is another best-mastered album on Tidal perfectly articulated by Iggy. It's on a life that is surrounded by drug addiction and the aftermath effects. This track was released in September 1977 and is still impacting broadly.
#10 Pimp a Butterfly – Kendrick Lamar
It was released in March 2015 and continues to be an inspiration. It's on the same ground that Lamar got the idea while visiting South Africa while Nelson Mandela was still in prison. He felt the attachment and even quoted he felt Africa was his dwelling place.
#11 Power, Corruption, and Lies – New Order
This has stood to comprise of the best dance songs of all time. It was released in May 1983, being the second album by New Order. The electronic-based sounds are best to cheer you up almost instantly.
#12 Kaya – Bob Marley
Kaya is among the best master quality albums on Tidal with quality tracks. It is rather soft as compared to other Marley albums. It harbors tracks like "Satisfy My Soul" and "Is This Love". This album also managed the top five on the UK album charts.
#13 Orphee – Johann Johannsson
Get a different tone and structure from other Johann's albums. Orphee leans more towards orchestral movements and a few electronics. It's Johann's first studio album in about six years and is inspired by Cocteau's film.
#14 Tutu – Miles Davis
Davis's Tutu album is a product of the 80s. It combines drum machines and synthesizers for a quality hit. It's a perfect choice for a mixture of genres.
#15 And Then Life was Beautiful – Nao
Nao encourages her audience to put happiness ahead of all they plan to do. This best MQA album on Tidal is her 3rd and probably the best she has released.
---
Part 3. How to Download Best Albums on Tidal
The aforementioned best-sounding albums on Tidal require streaming from the Tidal app, with an internet connection. If you want to listen to them offline on any platform or device, then you can use the best Tidal music converter to help you.
AudKit Tidizer Music Converter is such a tool to download the best Tidal MQA albums to your computer for local storage. It can easily save your Tidal MQA music in common formats like MP3, WAV, FLAC, M4A, etc. You will then manage to listen to your Tidal music tracks offline on any device and media player without any limit.
If you are using a Windows computer, AudKit Tidizer Music Converter works at a high speed of 5X rate to convert a 10-hour Tidal playlist in just about 2 hours. More so, it carefully preserves the 100% ID3 tags from the original Tidal tracks. These include data like title, album, track number, genre, etc. It doesn't end there! AudKit gives you the freedom to customize the output settings of Tidal songs like format, audio channel, conversion speed, and sample rate.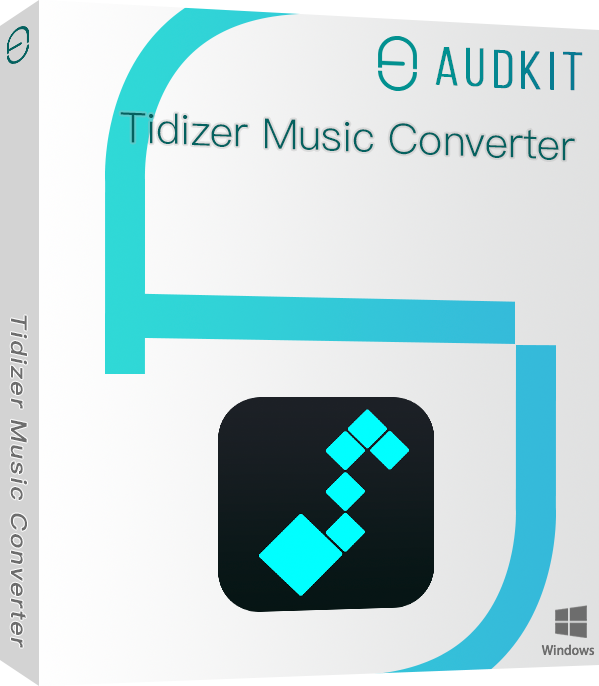 Main Features of AudKit Tidizer Music Converter
Download Tidal MQA music with ease
The conversion speed is up to a 5X rate in Windows
It preserves metadata information and lossless quality
Supports offline playback of Tidal music on any device
How to Use AudKit Tidal Music Converter to Download Best Albums on Tidal to Computer
AudKit Tidizer Music Converter is specially designed to convert Tidal albums for local storage on your computer. Now, go to the AudKit Tidizer Music Converter official webpage and choose between Windows and Mac OS systems for download. Then click on the "Download" button to install the AudKit app on your computer. When you launch Aukit Tidizer, the built-in Tidal app will also open on your computer.
Step 1 Customize the output format for Tidal music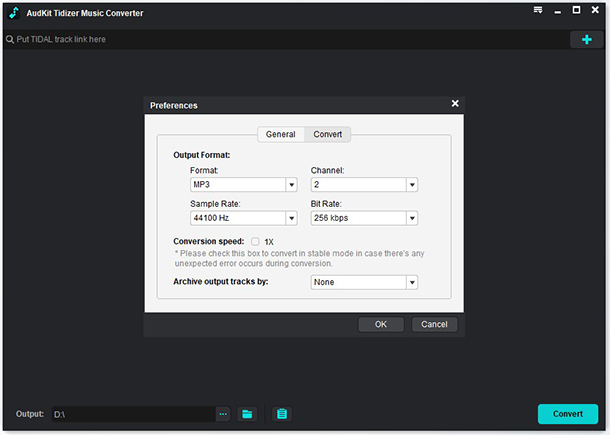 Click on the "Menu" icon on the AudKit program and then select the "Preferences" > "Advanced" options. Then go on to customize the output format together with the parameters like bit rate, sample rate, and channel for Tidal songs you want to download and convert.
Step 2 Import Tidal albums into the AudKit program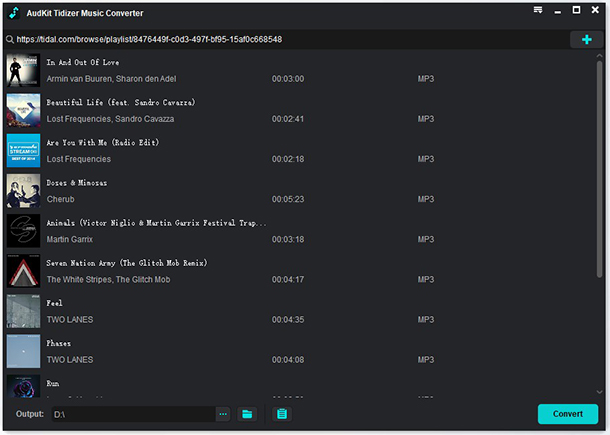 Go to the Tidal built-in app and open the Tidal album that you wish to save as local files. Next, check for the "Add Music" button and you will shortly notice it glittering on the lower screen corner. Click on the button to add the Tidal albums you have chosen.
Step 3 Download and convert Tidal albums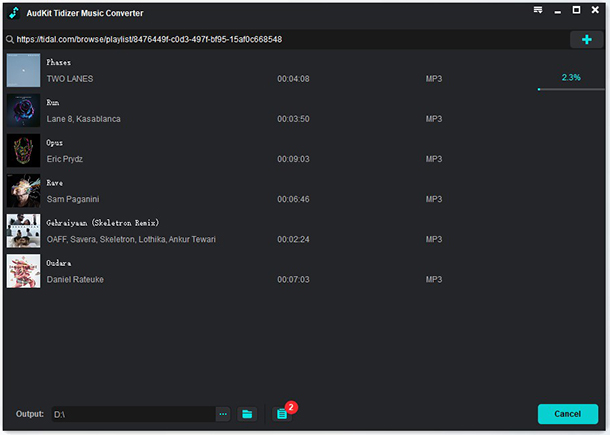 Here, you need to click on the "Convert" tab and the AudKit Tidizer program will start to download music from Tidal as required. Meanwhile, you can add more songs from Tidal during the process. Once it is complete, check at the top of the screen for the red tip that harbors the "Converted" Tidal albums. Open it to extract the converted Tidal albums for forever listening.
---
Part 4. In Conclusion
Had you taken note of these best MQA albums on Tidal before? If not, then you just got the perfect chance to pinpoint the top 15 from this article. You will continue to enjoy them even when your subscription expires. Thanks to the AudKit Tidizer Music Converter that goes beyond boundaries to convert Tidal albums and playlists for local storage. It's by then that you will stream the converted albums on any device, without internet or subscription.
---