It's all well to listen to music in stereo or surround sound, but what will be the next big thing in consumer audio? Sony collaborates with several major record labels, streaming services, and other music organizations to develop a next-generation audio format that places the listener smack dab in the middle of a 360-degree music listening experience. And that's exactly what it did with Tidal. Sony would want nothing more for you than the amazing 360 Reality Audio Tidal.
But, what precisely is the term "Sony 360 Reality Audio Tidal"? How does it work? No worries. All of that information, as well as some more details, are discussed in the article below.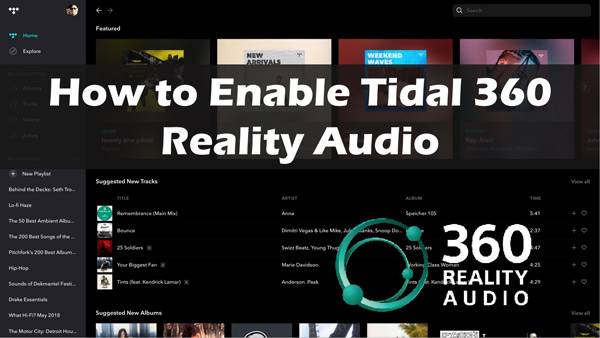 ---
Part 1. Tidal 360 Reality Audio Review
Sony's 360 Reality Audio is a cutting-edge 3D sound system that surrounds listeners with their preferred musical selections. Unlike Samsung's 360 Audio, limited to audio from movies and TV shows, Sony's 360 Reality Audio can also give your music a 3D impression. In addition, 360 Audio works with a broader selection of audio equipment than only Sony's headphones and speakers.
Music played using 360 Reality Audio will have the impression that its many components are coming from all around, above, and below the listener. A live recording may have directional cues like a brass band that always sounds to the left and a string section that always sounds to the right, or it may just feature ambient sounds such as shouting and applauding to make you feel like you're in the audience.
Think of it as a higher resolution version of the stereo sound in which the vast majority of music is recorded and mastered. This allows for the diffusion of sounds over a 2D plane extending from left to right while maintaining the impression that they emanate directly in front of the listener. Audio in a 360-degree video may be heard as if it were coming from all directions, creating the illusion that you are in the center of a three-dimensional environment.
You may listen to Sony's 360 Reality Audio on Tidal, but first, you'll need to ensure your headphones are in good working condition and sign up for a Tidal HiFi Plus subscription. Follow the steps below to see how to enable 360 Reality Audio on Tidal.
Step 1: Launch the Tidal app on your device, sign up for a new Tidal HiFi Plus account or log into an existing one.
Step 2: Click on the "Discovery" section, then scroll down until you come across the option to choose "360 Reality Audio".
Step 3: You may search for an album catalog that supports Sony's latest audio format. Tidal's 360 Reality Audio is best experienced with headphones for a hassle-free and simple listening experience.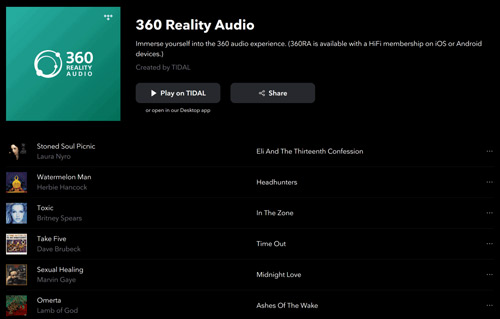 ---
Part 2. How to Use 360 Reality Audio on Tidal without Tidal Premium
Not having the Tidal premium subscription has its downsides. Unfortunately, you cannot even use the 360 reality audio without Tidal premium. However, that's where audio conversion comes in.
When it comes to audio conversion, AudKit is your one-stop shop. With its Spotify downloader, Audible converter, and Tidal converter software, users on Windows and Mac can save their favorite songs, playlists, and audiobooks from Spotify, Tidal, and Audible for offline listening. Perhaps the most encouraging quality of the AudKit Tidal Music Downloader is its extraordinary download speed. In most cases, it is up to 5x faster, and much more so under ideal network conditions.
Playlists, music collections, digital podcasts or recordings, and more are all perfectly compatible with the AudKit Tidal Music Converter. There are seven primary output designs to choose from (MP3, AAC, M4A, M4B, WAV, and FLAC) to meet the varying needs of output configurations. The converted Tidal audios are then stored locally on the computer. The 'Converted' folder is the default location, so you should have no trouble locating them.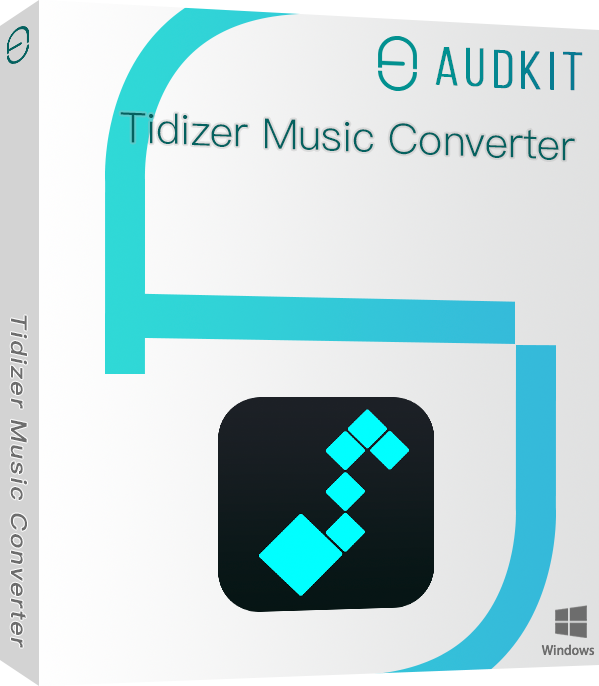 Main Features of AudKit Tidizer Music Converter
Download songs from Tidal at speeds up to 5x faster
Convert music from Tidal to MP3 without compromising the quality
Make the tracks available on Tidal to be played on any player or device
Enjoy Tidal 360 Reality Audio without subscribing to Tidal
Now, follow the steps here to use AudKit Tidal Music Converter to download Tidal 360 Reality Audio tracks to common audio formats for use on any device:
Step 1: Download and install the AudKit Tidal Music Converter on your PC. Then launch it to get started.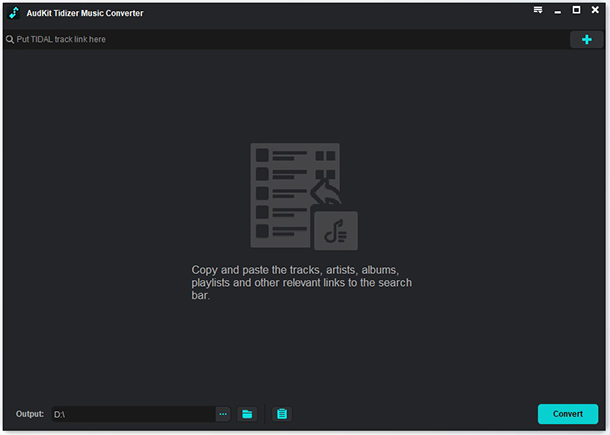 Step 2: Now head to Menu and click on the Preferences button. Here you can customize the output settings according to your needs. Just choose 'Convert' from the settings window. Then you can go to reset the output parameters for Tidal music.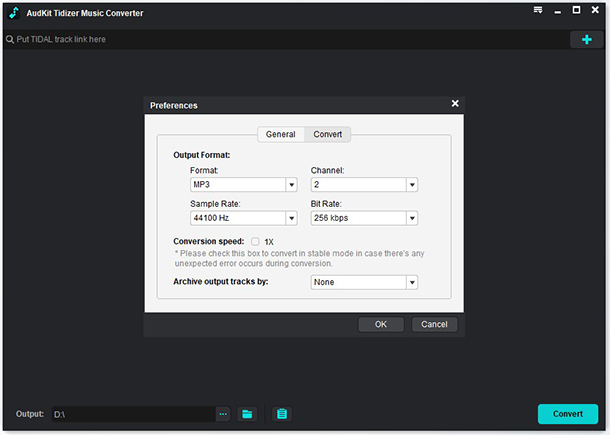 Step 3: Now, head to the Tidal app and add your Tidal playlist to AudKit Tidal Music Converter. You can drag & drop any Tidal song you like to the AudKit tool.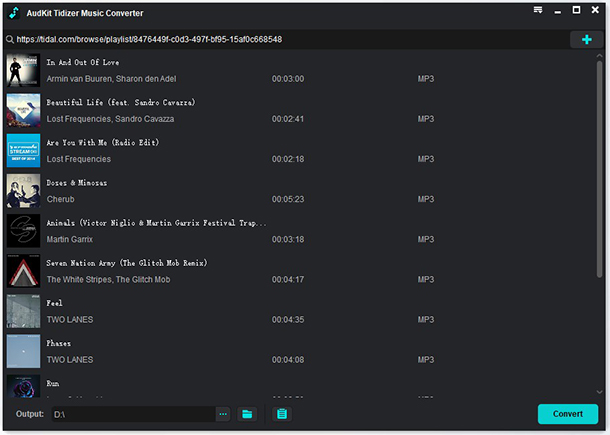 Step 4: Click the "Convert" button to begin the conversion. You may access the downloaded tracks by clicking the folder icon in the lower left on the AudKit program.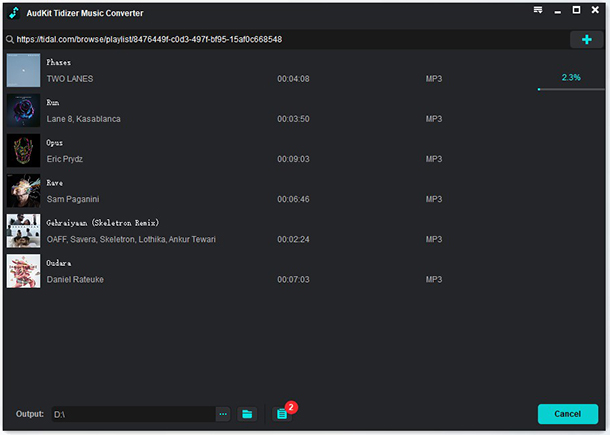 ---
Part 3. FAQs about Tidal 360 Reality Audio Songs
Q1. Is Tidal 360 Reality Audio Free?
To use 360 Reality Audio Tidal, you need to have a Tidal HiFi Plus membership. In addition, you may be subject to the terms and conditions of a third party and the costs associated with that account. Also, downloading the Headphones Connect app is required, and it may be done from the App Store on iOS devices or Google Play Store on Android devices.
Q2. What Are the Differences between Tidal 360 Reality Audio and Dolby Atmos?
Dolby Atmos Music has the benefit over 360 Reality Audio in that it pays attention to loudness normalization. As a result, no significant loudness jumps occur during playback. This is in contrast to 360 Reality Audio. Binauralization also uses an HRTF (head-related transfer function) distinct from the standard HRTF.
Q3. Which Music App Is Best for 360 Reality Audio?
Tidal has distinguished itself in several ways since its inception in 2014, notably by being one of the most reputable music streaming services available to audiophiles. Tidal Dolby Atmos and Sony 360 Reality Audio are available to you when you stream at up to 9216 kbps if you have a Tidal membership to HiFi Plus.
Q4. How Do I Get 360 Reality Audio on Tidal?
Sign up for a Tidal HiFi membership to access Tidal. After that, launch the application, go to the Explore area, and browse through the available material to locate 360 Reality Audio.
---
Part 4. Conclusion
It shouldn't be a surprise that music enthusiasts love Tidal 360 Reality Audio. Because of this technology's 3D functionality, the listening experience may be elevated to a new level.
If you want to listen to 360 Reality Audio on Tidal with or without a premium membership, you must follow the instructions mentioned in this post. The best solution for those who want to stream an unlimited amount of content from Tidal is offered by AudKit Tidal Music Converter, which enables users to enjoy Tidal 360 Reality Audio offline. Before you receive music from Tidal to play offline everywhere and at any time, you must first download the AudKit Tidal Music Converter.
---