Today, knowing how to make ringtones for iPhone can be quite a difficult process thanks to the 70 million songs and soundtracks available on Tidal. Although you can choose one of the default soundtracks available on iOS by default, those tracks are usually very clunky. To opt for the high-quality music available on Tidal, you will have to download the songs from Tidal on your iPhone. However, the problem is those tracks can only be viewed from the Tidal app and cannot be used to set a ringtone. So, the only way to make that possible is to download the track as an MP3 file then save it to your inbuilt storage known as 'my files'.

So the question is, how can you accomplish that even though Tidal does not allow you to? Easy. Just use this step-by-step guide on how to set a song as a ringtone on iPhone, and you can start setting up your new ringtone in just a few minutes.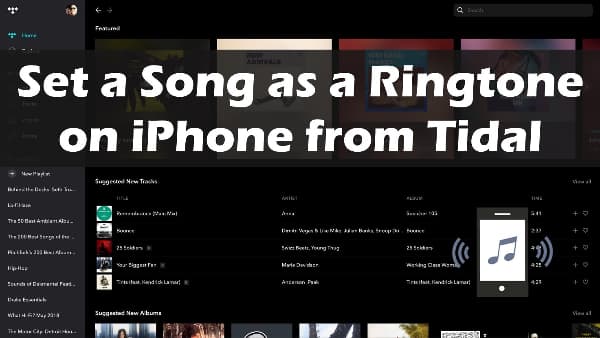 ---
Part 1. How to Make a Song a Ringtone on iPhone from Tidal
After lots of research and testing, we have found that AudKit Tidal Music Converter is the number one solution to download Tidal music and make ringtones for iPhone onto the computer. What's great about this software is that you can manually change your output format to MP3, FLAC, Lossless, WAV. In addition, you are also given the option of downloading HiFi and high-quality songs. Last but not the least, AudKit also uses 5X conversion speed and original ID3 tags.
Fortunately, AudKit Tidal Music Converter comes with a free-to-use trial mode. Thanks to that there is no reason to worry because you will not need to risk your money by buying this software. However, if you feel that AudKit has done a great job, be sure to buy the full package so that you can download as many tracks from Tidal.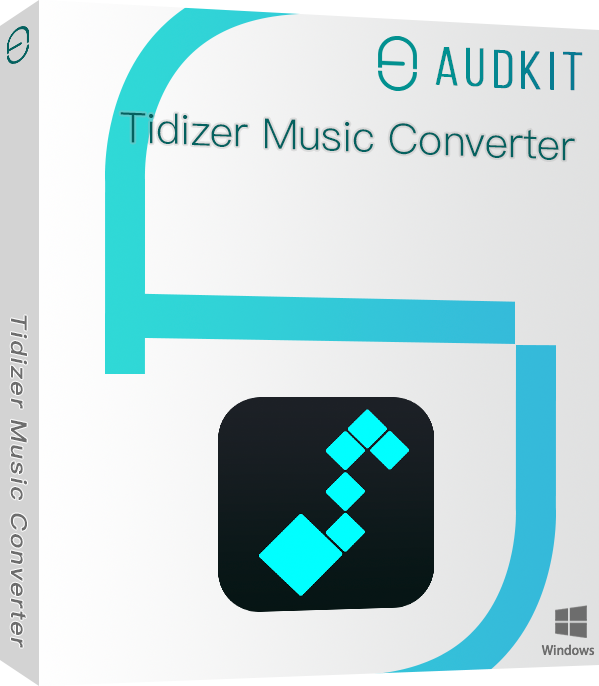 Main Features of AudKit Tidizer Music Converter
5X Tidal music conversion speed
Listen to music on other devices instead of just Tidal
Organize large playlists with just a few clicks
Convert Tidal to FLAC, MP3, Lossless, and other formats
How to Download Tidal Music using AudKit Tidal Music Converter
Step 1 Download and install AudKit onto the computer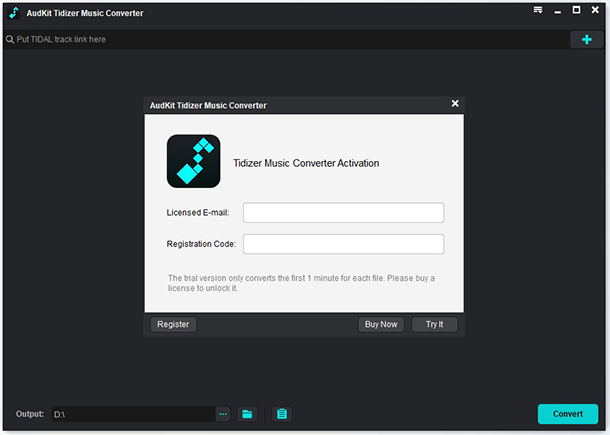 Before getting started, please download AudKit Tidal Music Converter for Windows or Mac on your laptop ahead of time. When you are able to access the main interface, log in to your Tidal account and password so that you are able to view all Tidal playlists and albums.
Step 2 Configure Tidal output format for ringtone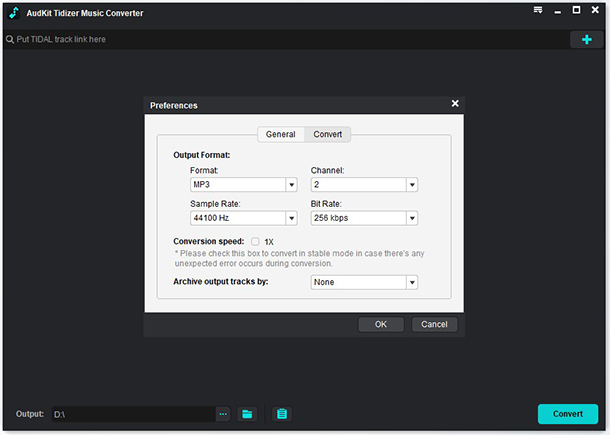 Here is a menu icon available on the top right. Please click it and then choose preferences > convert to open the setting window. And then, you can start to define the Tidal output format as iPhone compatible one, and personalize audio channels, sample rate, bit rate, and more.
Step 3 Convert Tidal songs to M4A formats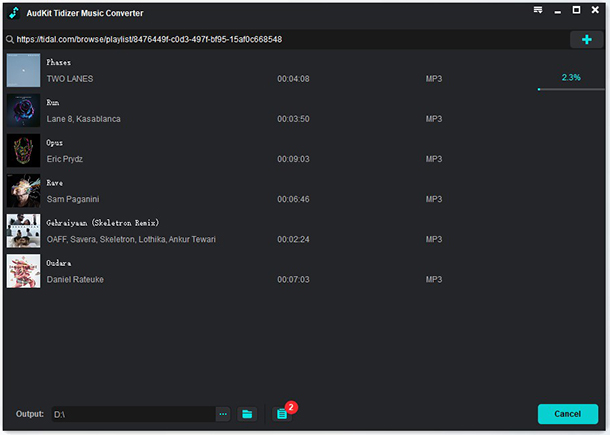 Now, you can find your favorite playlist in the built-in Tidal Web Player. After you're done click on the shiny blue button in order to make sure that the entire playlist gets added.
Step 4 Sync Tidal music to iPhone for making ringtone
After all that searching, you should now have a lengthy list of songs and soundtracks on your playlist. What you need to do next is to click on the 'Convert' tab so that you can start the conversion process. You can find all Tidal music downloads by clicking the 'Converted' > 'search' icon. All Tidal files are able to be uploaded to the iPhone and set as an iPhone ringtone.
---
Part 2. How to Make Ringtones for iPhone without iTunes
GarageBand is a great way to make ringtones for iPhone without iTunes. It is the best iPhone ringtone converter available for free. Just follow these easy steps and you should be good to go.

Step 1: First of all, install GarageBand from the app store.
Step 2: Click on Audio recorder.
Step 3: Now you should be able to see the main screen of the audio recorder function. Click on the hamburger icon which is available on the top left hand of your screen. The icon should transform into a microphone icon.
Step 4: Click on the circular icon to add a song from files.
Step 5: Select files and open the track of your choosing.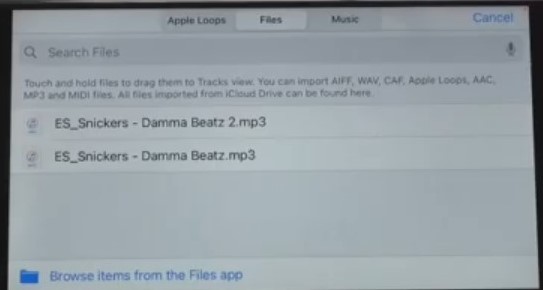 Step 6: Play the track until the point where your new ringtone should stop. Now click on the down-arrow icon on the top left corner of your screen and hit save.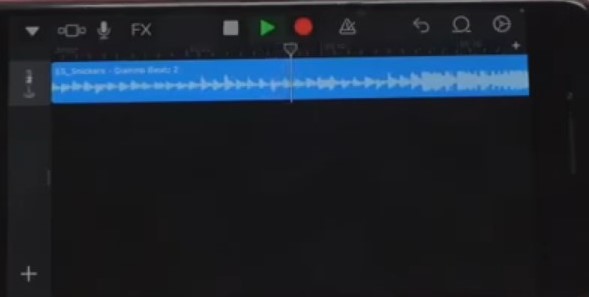 Step 7: Find the saved file on the 'files' app which is available on your home screen. Tap and hold it for a few seconds then hit share and select ringtone. Congrats you've successfully learnt how to use music as ringtone on iPhone.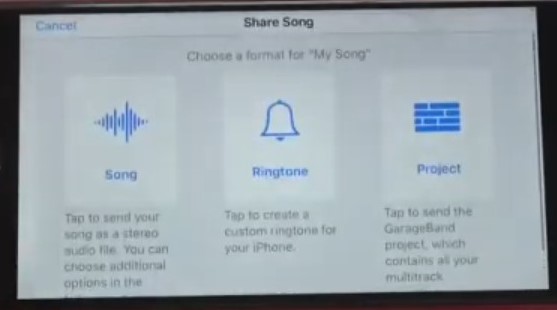 ---
Part 3. How to Make a Song Your Ringtone on iPhone with iTunes
Step 1: Open the latest version of iTunes because it is also a great ringtone converter for iPhone. Find the Tidal music file and drag it to iTunes.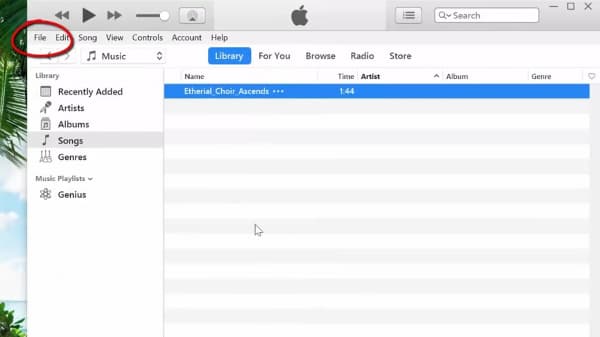 Step 2: Right-click on the track and hit convert. Select 'Create AAC Version'.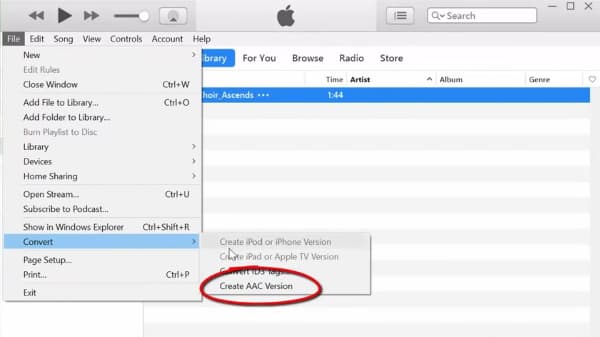 Step 3: Drag the AAC file to your Desktop.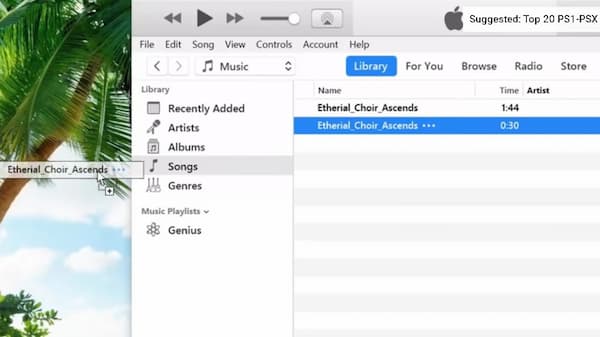 Step 4: Connect your iPhone to your PC or Mac so that we can connect it to iTunes. After that, open the 'tones' panel which is available on the top left hand of the screen.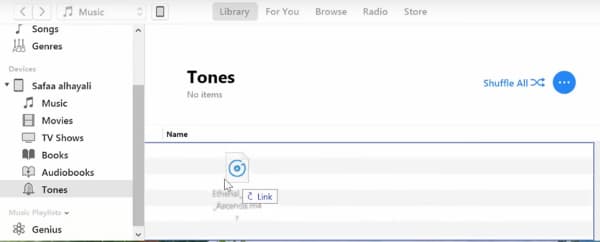 Step 5: Go to your iPhone setting and select sounds then ringtone.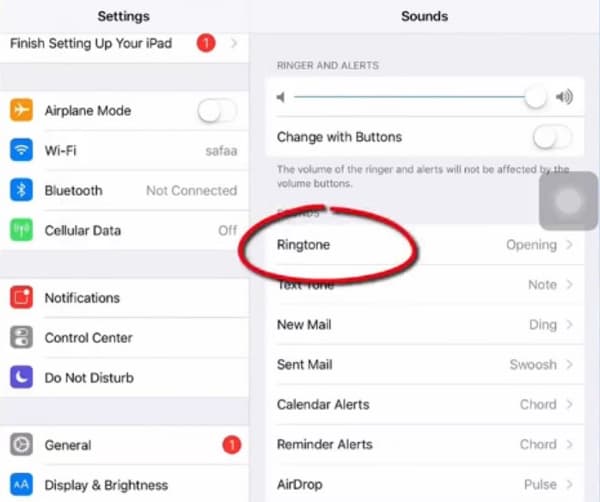 Step 6: Select your new ringtone.
---
More Tips: iPhone Ringtone Format Converter Online
Here are some iPhone ringtone format converters online for you to refer to.
1. Convertio MP3 To M4R: iPhone ringtone format converter online.
2. M4R Online: iPhone ringtone converter MP3 to M4R.
3. The Audio Converter – App Store: App store solution.
---
Conclusion
Hopefully, you are now able to enjoy your new awesome ringtone. Thanks to AudKit Tidal Music Converter, downloading Tidal songs became really simple. Now it's time to give us your thoughts.
What new feature do you want to see AudKit implement? Or maybe there are improvements to be made to the existing ones?
Either way, leave a comment down below to let us know your thoughts.
---