Tidal is a subscription-based music streaming service having 70 million high-quality tracks for its users. It offers two kinds of services to its users, which are Tidal Premium and Tidal HiFi for lossless quality and lossless CD-quality tracks, respectively. Moreover, we know that music has become a part of the human daily routine life. Considering this fact, if we talk about listening to music while playing games, then it is very common and in trend among the present generation.
Tidal allows its users to download its tracks for offline use, such as play Tidal on PS4 while playing video games which will boost up the energy of the player. The question here is, how can you play Tidal on PS4? For your queries related to this, you can go through the other parts of the article, which thoroughly explain the steps of downloading Tidal tracks and play them on PS4.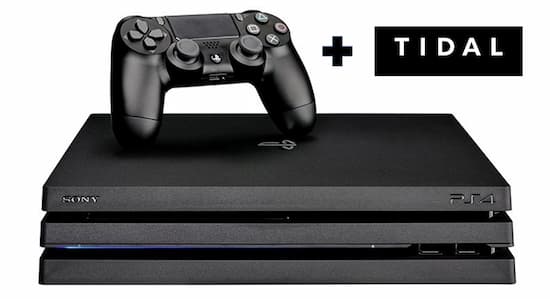 ---
Method 1: Download Music from Tidal on PS4
Tidal doesn't integrate with PS4 so far. That is why users can't set Tidal as the background music source while playing games. But it is possible to download and convert Tidal tracks to PS4 compatible formats, then import the tracks to PS4 for offline use. The recommended tool for the explained task is AudKit Tidizer Music Converter, which can losslessly convert and download Tidal tracks for you to play Tidal music on PS4.
AudKit Tidizer Music Converter is a special and flawless music converter. It smoothly converts tracks and playlists from Tidal to MP3, WAV, FLAC, AAC, and others with original lossless high quality.
Unlike other music streaming services and tracks, AudKit Tidizer also allows its users to change the output audio parameters such as codec, sample and bit rate, audio channel, etc.
During the downloading process, AudKit Tidizer works at a 5X faster speed. After the conversion, users can make their own music collections by classifying the Tidal output tracks by albums or artists. Then upload their favorite Tidal tracks to PS4 for offline playback.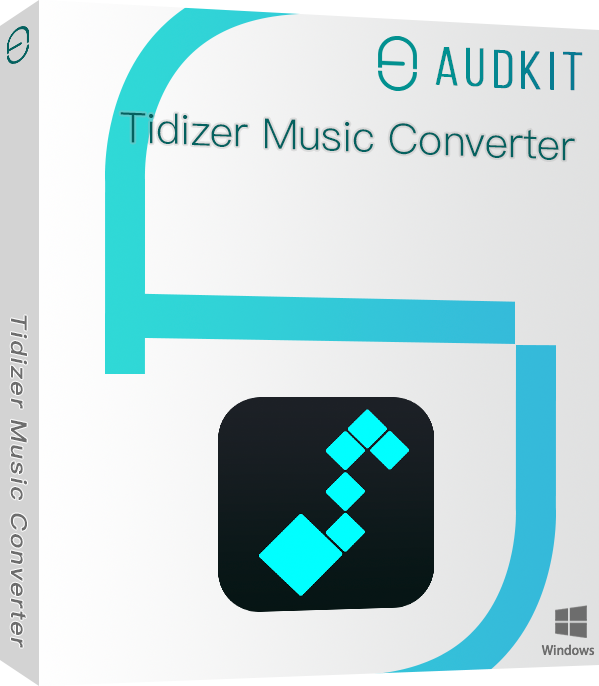 Download music from from Tidal HiFi/Master
Offline listen to Tidal on the computer with ease
Maintain lossless sound quality at 5X speed
Support various output formats like FLAC, WAV, etc.
Step 1 Extract Tidal tracks to AudKit Tidizer Converter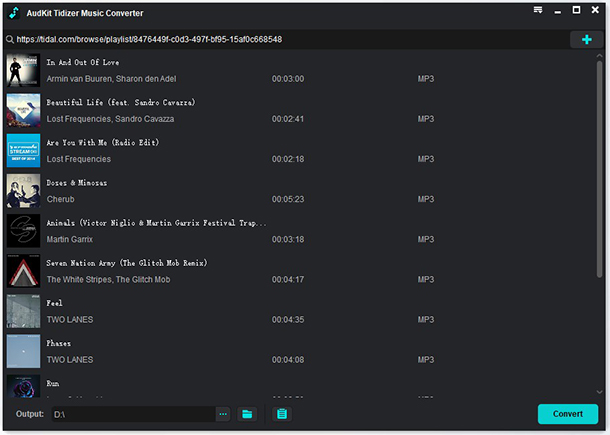 First of all, you need to select those Tidal tracks which you need to convert and download. After that copy, the Tidal tracks link by clicking the "Three-dot" option and selecting the "Share" option. Now choose the "Copy Playlist Link" option and simply paste those links on the search bar of the AudKit Tidizer Music Converter. Then tap the "+" button for loading Tidal tracks.
Step 2 Personalize output tracks formatting and more settings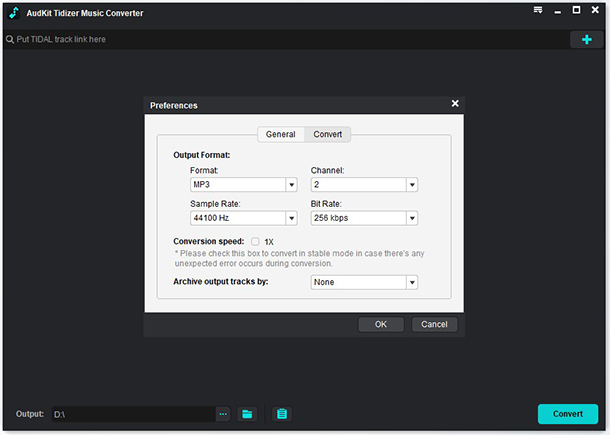 Click on the "Preferences" option in the top menu bar, and it will show you the setting window. In this window, you can change the format of your audio files. You can also change other parameters like audio channels, sample and bit rate, etc. Moreover, there is an option of "Archive output tracks by" for exporting Tidal tracks by artists and albums.
Step 3 Download and Convert Tidal tracks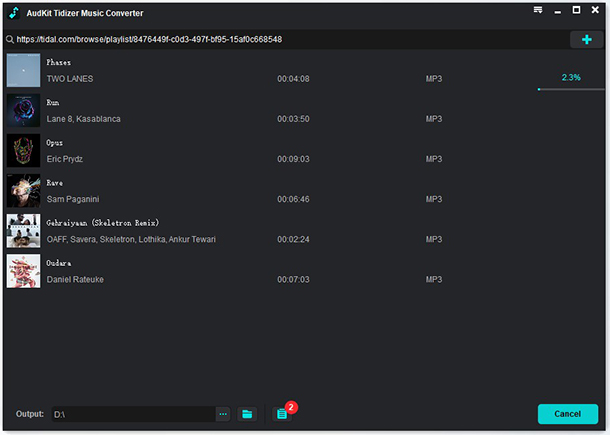 Tap the "Convert" button at the bottom right corner of the page for downloading tracks. AudKit Tidizer Music Converter will start downloading the tracks and then convert them into the selected formats for offline listening. You can then locate the converted tracks on the destination folder on your PC.
Step 4 Listen to Tidal tracks on PS4 by USB drive
There are two ways to play Tidal tracks on PS4, they include:
Way 1: Play Tidal tracks with Music Player on PS4
Plug USB in PC and transfer the converted Tidal tracks, then connect the USB with your PlayStation 4 system. After that, select the "Library" option from your PS4 screen and open the USB music player to choose the "Music" folder. Now you can play the Tidal track on PS4 by clicking the "Play" button.
Way 2: Play Tidal tracks using Media Player on PS4
Search "Media Player" from the PlayStation Store, and to get the track, choose the "Download" option. After that, from the content area, choose "Media Player," then insert USB to PS4 and select the USB storage device. At last, select the required Tidal tracks on PS4.
---
Method 2. How to Get and Use Tidal on PS4 via Plex
Tidal and Plex are consolidated as if you have Plex, and then you can use its server to listen to Tidal tracks on PS4. You can get and use Tidal on PS4 using Plex by following the steps below:
Step 1: Browse the Plex account on your web page and log in to your Plex account.
Step 2: Tap on the "Other Services" choice and then choose "Link your Tidal account."
Step 3: Then install and open the Plex account on your PS4 by logging in to it.
Step 4: Now you can listen to Tidal tracks on PS4 using the Plex app.
---
Part 3. In Conclusion
In the above discussion, we discuss how you can play Tidal tracks on PS4 while playing games, how AudKit Tidizer Music Converter helps you to play Tidal music on PS4, the detailed steps of using AudKit Tidizer, and how you can listen to Tidal tracks on PS4 using Plex app.