AirPods by Apple have served as the dominant force in the headphone industry since they were first launched into the technology domain in 2016. AirPods have become immensely popular. The latest range of headphones has taken on the tech-centric niche by bringing forth the innovation of wireless headphones or earbuds. To maximize its use, you can now leverage the experience offered by Tidal AirPods to improve the overall sound quality. Let's learn how to use AirPods to listen to high-quality music.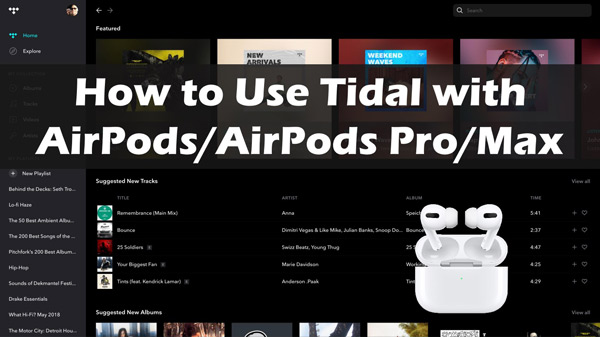 ---
Part 1. How to Play Tidal on AirPods via Different Devices
As far as using AirPods Pro Tidal or AirPods Max Tidal is concerned, it is important to understand the different variants of AirPods in the first place.
Initially, you have access to the standard AirPods 2nd Generation which turns out to be the most affordable option out there. They feature the same design as that of the original version. Then, there is the presence of AirPods 3rd Gen available with improved audio quality as well as Spatial Audio support. To top it all, if you have access to AirPods Max, the first-ever over-ear AirPods, you can leverage the benefit of the best wireless headphones out there for unmatched audio quality.
Whatever version of AirPods you might choose for your audio streaming experience, you should realize that there are methods available to enjoy Tidal with a high-end experience throughout. Follow the steps to learn how to stream Tidal on AirPods Pro/Max on disparate devices.
Use AirPods with Apple Devices
On iPhone
Step 1. Go to the Settings app on your iPhone and turn on Bluetooth.
Step 2. Back to the home screen, connect AirPods with your iPhone according to your AirPods models.
AirPods (three generations) / AirPods Pro: Open the case and hold it close to the iPhone with AirPods inside. Tap the Connect option and then Done to connect your phone to AirPods.
AirPods Max: Take AirPods Max out of the Smart Case, then place AirPods Max next to iPhone. It will pair with your phone after seeing an animation.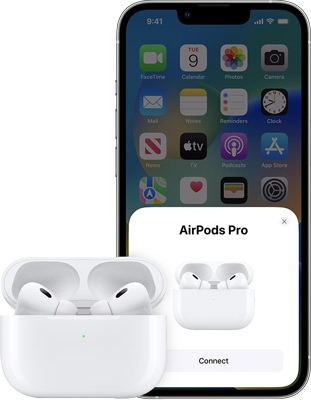 Note: If onscreen instructions for pairing your AirPods Max don't appear, go to Settings > Bluetooth, then select your AirPods Max. If the status light doesn't flash white on AirPods Max, press and hold the noise control button until it does.
On Mac
As you think of setting up the AirPods with the iPhone and you have signed in your Mac to iCloud with the given Apple ID, you can easily use AirPods with Mac. Place your AirPods in your ears. Click the Bluetooth menu or the respective volume control on your Mac. Then, you can choose your AirPods from the available list.
In case your AirPods will not appear in the menu of voice control or Bluetooth, you can consider pairing your AirPods with the Mac by following the steps:
Step 1. On the Mac, turn on Bluetooth by selecting System Settings from the Apple menu.
Step 2. Do the actions according to your AirPods models.
If you're using AirPods/AirPod Pro, put them back into the charging case and open their lids. Tap the button on the back and you will see the status light be white.
If you're using AirPods Max, keep it out of the box, and hold the noise control button on it until the status light will flash white.
Step 3. Tap the AirPods devices from the list and click the Connect option to pair them with Mac and listen to Tidal.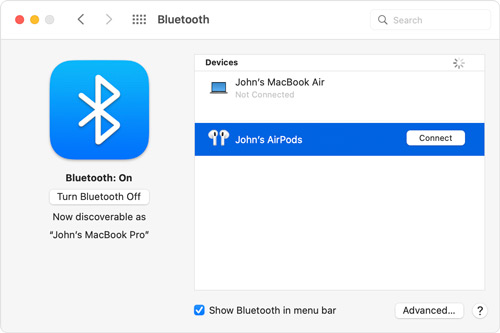 Use AirPods with none-Apple Devices
You can consider utilizing AirPods in the form of Bluetooth headsets with any non-Apple device. Here are some steps for you to use Tidal with AirPods Pro/Max on other devices.
Step 1. On the non-Apple device, advance to Settings > Bluetooth to turn on the Bluetooth feature.
Step 2.
For AirPods/AirPods Pro, keep headphones within the charging case, and open its lid. Continue pressing and holding the setup icon on the case's back until the light will flash white.
For AirPods Max, hold the noise control button on AirPods Max for about five seconds until the light turns white.
Step 3. Select your AirPods from the list of available devices. Now you can enjoy Tidal songs on AirPods.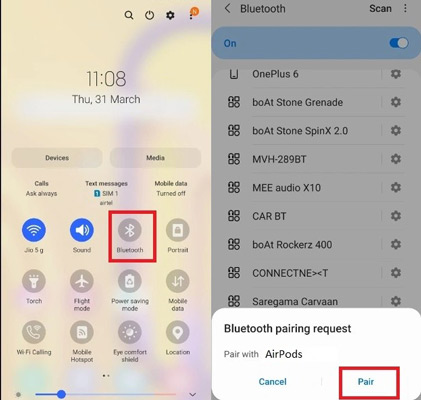 ---
Part 2. How to Enjoy Tidal on AirPods with Best Quality – Best Tool
You must know that AirPods function on Bluetooth technology for receiving music wirelessly from the respective smartphone. What you should also know is the manner in which AirPods leverage the technology of Bluetooth. It will imply different types of music files being used in different types. This tends to affect the overall audio quality.
To obtain the best outcomes out of AirPods, you should ensure that your music file is available in the AAC format. The reason to make use of the ACC file format for audio files on AirPods is that the device is capable of streaming these files via Bluetooth without any need for conversion. How can you get Tidal listening on AirPods with better quality? You can download songs from Tidal to AAC format using AudKit Tidal Music Converter.
The AudKit Tidal Music Converter can download Tidal music or playlists offline. And it supports not only AAC formats but also other formats like FLAC, MP3, WAV, etc. When you listen in the AAC file format, you can continue keeping important details to offer music genuine personality. This is wherein the role of a reliable music converter tool comes in.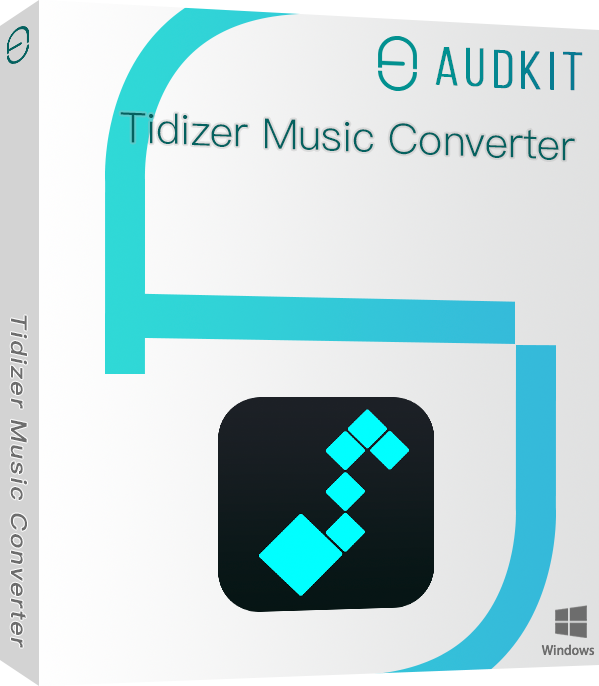 Main Features of AudKit Tidizer Music Converter
Download Tidal music, playlists, and albums offline with any Tidal plan
Capable of downloading Tidal HiFi music to AAC, MP3 and more formats
Customize Tidal output settings like bitrate, sample rate and even ID3 tags
Keep the Tidal downloading process running at 5X speed
How to Download Tidal Songs for AirPods
Step 1. After installing the AudKit Tidal Music Converter on your computer, head to the Tidal app to find your liked songs. Right-click and select the Share option to copy the song link. Put the link to the search bar on the AudKit tool, and then you can upload those songs by hitting the "+" icon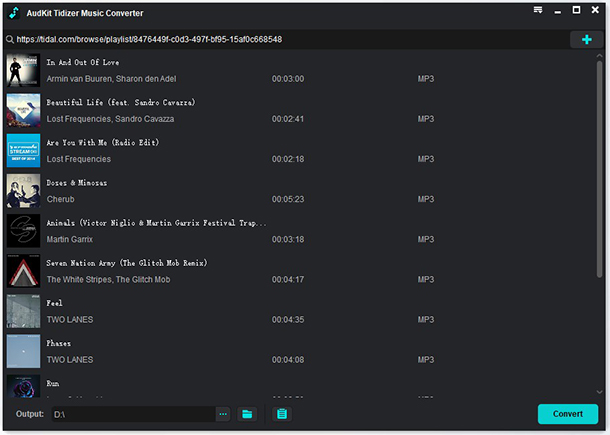 Step 2: Open the menu of the AudKit Tidal Music Converter. Let the converter show the settings windows by choosing Preferences. Here you can convert Tidal to AAC for AirPods or customize other attributes like channel, bitrate, etc.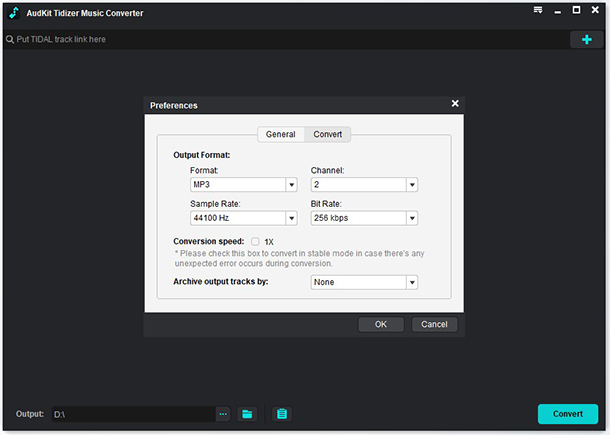 Step 3: After completing the above steps, you can click the Convert button below to start downloading Tidal music now. Tidal music will be converted according to your settings. When the download is complete, you can directly search for Tidal music on your computer to determine the location, or you can click the Converted icon with red numbers to locate them.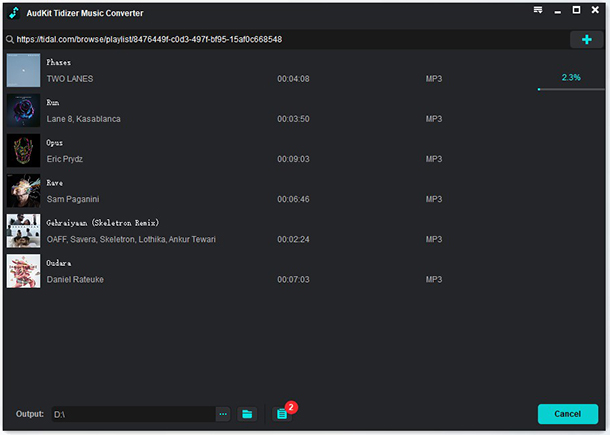 ---
Part 3. FAQs about Tidal AirPods
Q1. Does Tidal Dolby Atmos work with AirPods?
According to Tidal, there is no requirement for any special hardware for the playback of music in Dolby Atmos through Apple iOS devices like AirPods. Therefore, content that is encoded in this manner can be effectively played with any headphones.
Q2. Does Tidal offer Spatial Audio on AirPods?
Designed for the iPad, Tidal offers support for Spatial Audio Playback through AirPods. Tidal, the premium music streaming service provider delivers access to high-resolution music in stereos and other tracks through 3D audio.
Q3. Can I listen to Tidal Lossless on AirPods?
Different variants of AirPods leverage the AAC Bluetooth Codec of Apple to deliver unmatched audio quality. Bluetooth connections, however, do not support lossless audio.
---
Part 4. In Conclusion
To enjoy a seamless audio streaming experience through Tidal on AirPods, you can easily connect your AirPods to your devices. With the pair, the Tidal AirPods are capable of maximizing music listening. Besides, you can also convert your favorite music track from Tidal with the help of a reliable converter tool like AudKit Tidal Music Converter to get the ultimate listening experience with no internet.
---