Launched in China in 2016, TikTok has soared in popularity. It is the first app to reach 3 billion global downloads apart from Facebook. TikTok is an app for making, watching, and sharing short videos. As for videos, music is a crucial component.
There is a built-in music library in TikTok for you to apply to your video. You can also use local music from your phone to create a project and then upload it to TikTok. Then some users may ask: Can I apply my Tidal music to the TikTok video? Is Tidal music available on TikTok?
Unfortunately, there is no Tidal TikTok integration so you cannot directly use Tidal as your background music. But don't worry, today we'll cover how to use Tidal on TikTok with a detailed tutorial.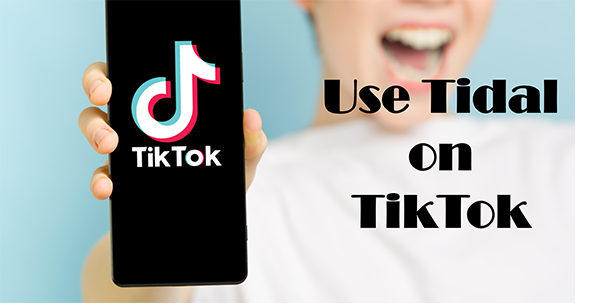 ---
Part 1. Tool to Connect Tidal to TikTok
Can you add your own music to TikTok? Previously, TikTok allowed users to apply their own music to videos. But now this function is discontinued to protect the copyright. That means you are not allowed to upload your own music or sound to TikTok's video other than uploading a video that is made by your own music. Moreover, if your added music is copyrighted, your video will be muted or removed.
Like other music streaming services, Tidal also has its own copyright that ensures users listen to Tidal only on the Tidal app. Therefore, to use Tidal on TikTok, you need to remove the copyright protection of Tidal music. Downloading Tidal music as actual files and then adding it to your video are the two important processes. AudKit Tidizer Music Converter is the best tool to download Tidal music as local files as well as remove its digital protection.
With AudKit Tidal Converter, you can not only use Tidal on TikTok but also offline listen to Tidal music without a subscription. Moreover, you can use it to convert Tidal music to multiple kinds of audio formats including MP3, FLAC, WAV, AAC, etc. If you have these needs, quickly install AudKit Tidal Converter by the below Download button.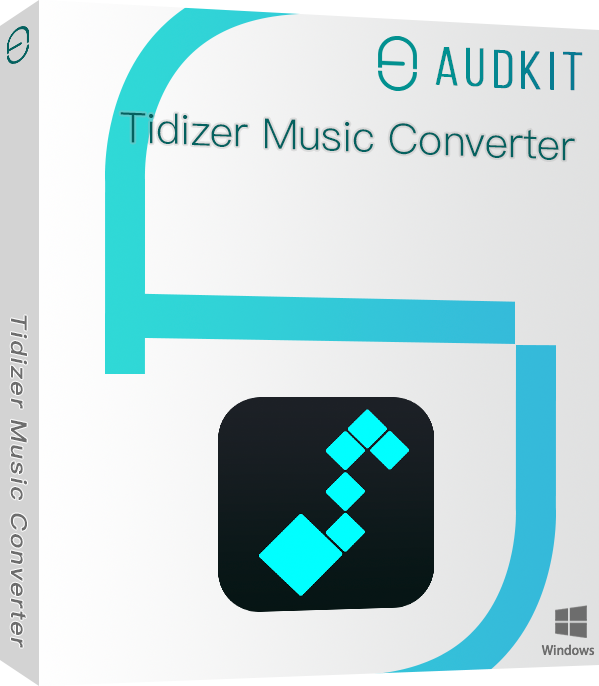 Download Tidal music as actual files for TikTok
Use Tidal on TikTok without any hassle
Convert Tidal music to MP3, FLAC, etc.
Download Tidal MQA music with original quality
---
Part 2. How to Download Tidal Music for TikTok
Once you install the AudKit Tidal Downloader on your computer, you can follow the following steps to download Tidal music as actual files. After that, it is pretty easy to use Tidal on TikTok video.
Step 1 Add Tidal music to AudKit for TikTok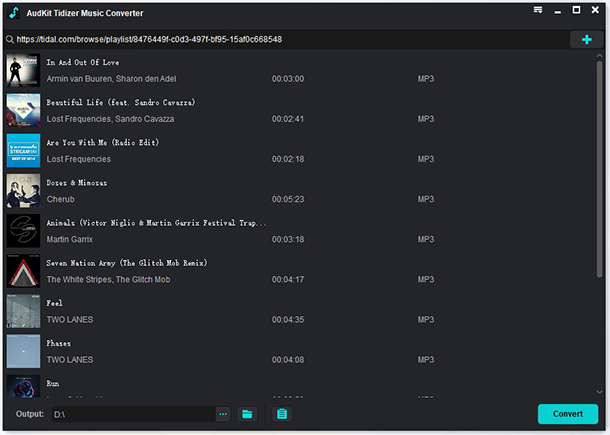 Open the AudKit Tidal Converter and it will launch TIDAL automatically. Find the songs you want to apply on the TikTok video, and drag and drop them to AudKit. Or you can copy songs' links and then put them into the AudKit search bar. Then click the + icon to load them all.
Step 2 Customize output format for Tidal TikTok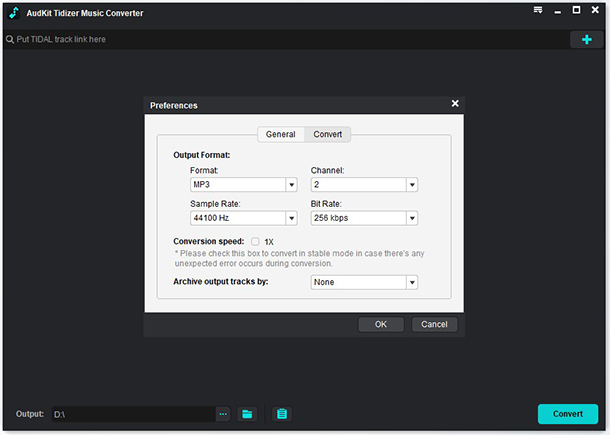 Click the menu icon at the top-right corner to open the drop-down list. Select the Preferences option and then click the Convert tab. Here you can customize the output format, sample rate, channel, etc. To get Tidal on TikTok video, you can reset the output format as MP3.
Step 3 Download and convert Tidal music for TikTok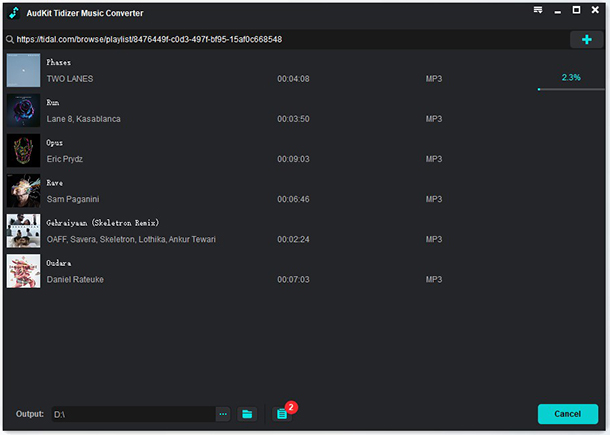 Click the Convert button at the bottom-right corner to start downloading Tidal music. During the downloading process, you can still add Tidal music to download. Wait a moment and you can get Tidal music as local files. To locate them, click the Converted icon or your local folder.
By doing these three steps, you can get actual Tidal music files. You are able to add them to your video and then upload them to TikTok. Also, you can use Tidal music on other devices you want.
---
Part 3. How to Use Tidal on TikTok
Now you can easily transfer the downloaded Tidal songs to your mobile phone via a USB cable. Then you can use a video editing tool to add music to video from Tidal downloads. Then simply upload it to your TikTok. Any video editing tool worked, here we use CapCut as an example.
Step 1. Open the CapCut app on your phone.
Step 2. Start to create a new video by tapping on New Project.
Step 3. From the bottom tabs, select Audio. Then tap on Sounds.
Step 4. Tap on Your Sounds and then select From Device.
Step 5. You can now use your downloaded Tidal songs to edit your TikTok video. Once selected click + to add Tidal music to TikTok.
---
Conclusion
Using a piece of good music on your TikTok video will help you gain more fans. If your desired songs are not in TikTok's music library but it is in the Tidal app, you can download Tidal music as local files and add them to your video. To download Tidal music as actual files, AudKit Tidizer Converter is the key tool. With it, you can easily use Tidal on TikTok. If you want to use Tidal on other devices, it is also your first choice.
---