As the name suggests, the AllToMP3 online program is available to assist you in converting audio from platforms such as YouTube, SoundCloud, and Spotify to the popular MP3 format. AllToMP3 is an open-source tool, which means you can use it on your own computer without incurring any costs.
However, at times, like many other online tools, AllToMP3 may disappoint its users. Good thing, it is not the last option for you. Luckily, there are a few others alternatives that are powerful, efficient and can also be installed on your device.
In this article, we will discuss some of the most useful AllToMP3 alternatives that are either free or cost a little and can be used to download music on a Mac, Windows computer, Android device, or iOS device. So, without further ado, let's get into all the specific details on those other amazing tools.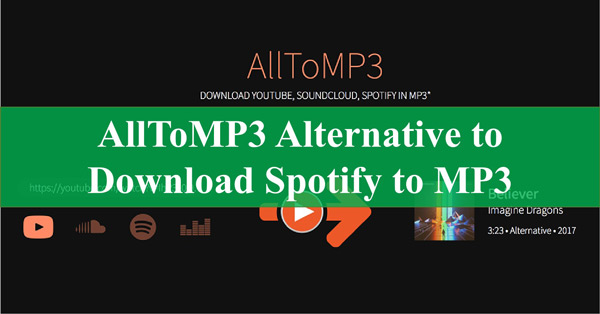 ---
Part 1. AllToMP3 Review
The well-known AllToMP3 converter program places a convert to MP3 option in the context menu of all media files that are compatible with the format. The MP3 file has a bit rate of 256 kb/sec, including tags that include the title, cover art, artist name, genre, and lyrics.
AllToMP3 swiftly incorporates search engines that make it easier for users to select a song name or album. It supports playlists on services such as Spotify, YouTube, Deezer, and SoundCloud. Even though many people have downloaded AllToMP3, it has not met their expectations. Here's a summary of what you'll need to do to utilize AllToMP3 to make audio files from other formats.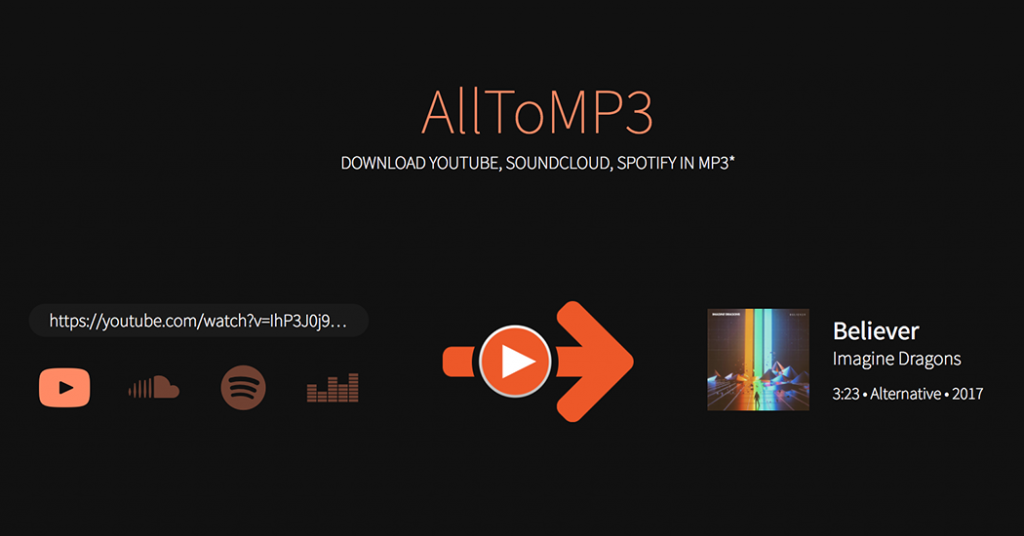 Step 1: Visit the official website of AllToMP3. Download and get the software operating on your computer once you've installed it.
Step 2: To choose a song or playlist for offline listening, you must launch the Spotify app on your device. Be careful to save the link's address.
Step 3: Copy the URL and put it into the search bar on AllToMP3.
Step 4: When you hit "Enter", the file will be converted to MP3 format.
Pros
Easy conversion process
Record music from Spotify and YouTube
Free available on Mac/Windows/Linux
Cons
Not batch-converts
Complex conversion interface
---
Part 2. What Causes AllToMP3 Not Working?
The problem described as "AllToMP3 is not working" can be caused by various factors. The most common ones are presented below in this list.
1. Potentially Outdated AllToMP3 Version
The AllToMP3 app is a piece of software that is still in the process of being developed. If you are currently using an outdated version, there is a possibility that you may run into the "AllToMP3 is not functioning" problem. It's possible that obtaining and installing the most recent version of the software may resolve the issue.
2. There Might be Issues with Copyright
The AllToMP3 program cannot download songs with digital rights management (DRM) encryption applied to them. The answer is to look for another tool capable of doing the same thing.
3. Problems with the System Firewall or Security
The "AllToMP3 is not functioning" problem may also be caused by your computer's firewall or some security tools. It's possible that resetting the firewall and security software may fix this problem.
---
Part 3. Best AllToMP3 Alternative – AudKit Spotify Music Converter
When all fails, AudKit Spotify Music Converter comes to your rescue. Spotify Premium customers can download songs, while free users can only stream them. Here's where AudKit Spotify Music Converter comes in. AudKit is the finest program to download and transcode Spotify songs and playlists for offline listening on any device, making it a good alternative to AllToMP3. It works on Mac and Windows. It supports output formats such as MP3, AAC, M4A, M4B, WAV, and FLAC. This amazing tool allows you to convert audio with a 5X faster speed without losing quality.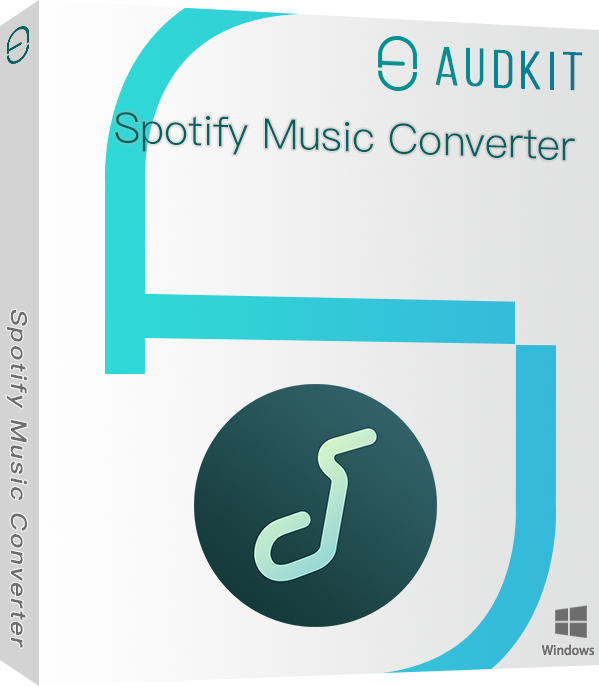 Stable network connections allow for 5X conversion speed of Spotify songs
Download Spotify songs to listen offline without advertising and without Spotify Premium
Spotify albums, playlists, podcasts, and audiobooks from Spotify platform are downloadable
Preserve original audio quality, titles, album covers, artists, and track numbers after conversion
Follow the steps below to download Spotify songs to MP3 from the best Spotify downloader, AudKit Spotify Music Converter:
Step 1: Begin by downloading and installing the AudKit Spotify Music converter from its official website. Then launch it. Next, import songs from Spotify into AudKit software. You can directly drag and drag any Spotify you like to the AudKit program.
Step 2: Now, head to the Menu and tap Preferences. On the new window, adjust the output settings like audio format, bit rate and more as desired.
Step 3: Once you have modified the output parameters to meet your requirements, click the 'Convert' button to run the process. After the conversion, you can find the common Spotify music files on your computer.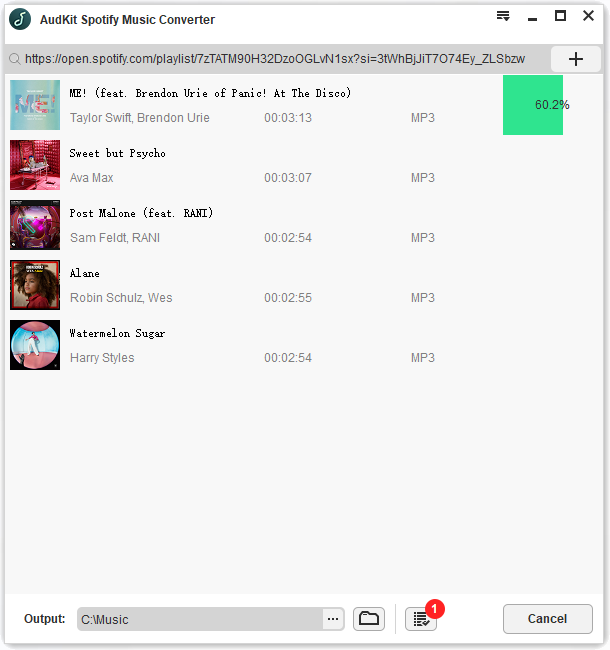 Pros
Converts Spotify to MP3, WAV and more
Run at a 5X conversion speed
Batch downloading music from Spotify
Original quality and ID3 tags will be kept after conversion
Cons
Not compatible with Linux
---
Part 4. AllToMP3 Alternative for Linux – Audacity
In this part, we will introduce an AllToMP3 alternative for Linux to you. It is named Audacity. This program is available for Linux, Mac OS X, and Windows and is free to use. It has been there for a considerable number of years. The program has sophisticated recording and editing technologies as standard. The Audacity software package can edit and record digital audio at a professional level. Utilizing Audacity, you'll be able to record Spotify streams to MP3 format manually.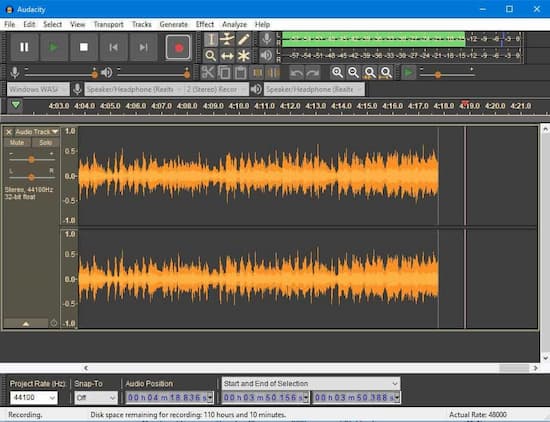 Follow the steps below to download Spotify songs to MP3 by Audacity:
Step 1: Launch the Audacity program on your computer and set up computer capture devices.
Step 2: Click Transport > Transport Options > Software Playthrough (on/off).
Step 3: Set starting sound levels. Left-click the right recording meter to switch monitoring on and off in the Recording Meter Toolbar.
Step 4: Click Record in the Transport Toolbar, then play Spotify music.
Step 5: Edit the capture. Audacity's Effect > Clip Fix to fix clipping.
Pros
Record music from Spotify and other streaming services
Free and compatible with Mac OS X, Linux, and Windows
Cons
The UI is difficult to use for newcomers
Manual music recording is required
Failure to automatically collect metadata
---
Part 5. AllToMP3 Alternative for Free – Spytify
If you want to find a free alternative to AllToMP3, you can try Spytify. This open-source application can capture Spotify tunes and divide them into MP3s while preserving ID3 tags.
This program allows users with free Spotify accounts to bypass ads. Spytify's high-quality outputs make offline streaming pleasurable. Free and has an intuitive, basic UI. The installation size is 3.8 MB against 115 MB for AllToMP3.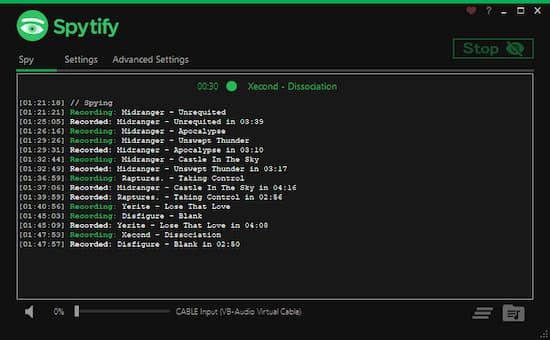 Follow the steps below to download Spotify playlist to MP3 via Spytify:
Step 1: Get Spytify for Windows and install it on your PC while ensuring the Spotify software is there.
Step 2: Launch the program after installation and select the Settings menu to make MP3 the default audio output format.
Step 3: Start playing your desired track, album, or playlist on Spotify, and then click the Spytify Start button to begin recording.
Pros
Separate tracks and records to MP3
Adjust the quality of sound
Easier to download
Free to use
Cons
---
Part 6. Alternative to AllToMP3 Online – 4HUB Spotify Downloader
As a web-based free toolkit, 4HUB is an excellent online alternative to AllToMP3. It downloads music and video. 4HUB Spotify Downloader is a standout. It's one of the greatest online Spotify-to-MP3 converters.
It downloads Spotify songs to high-quality MP3 files without an app or extension. Just paste the Spotify track link into the 4HUB Spotify music downloader online. Click Download to obtain Spotify MP3s.
Follow the steps below to download Spotify to MP3 on 4Hub:
Step 1: Open 4HUB's website in your browser. Audio Downloaders > Spotify Downloader.
Step 2: Open Spotify's desktop app or web player. Then search for your favorite Spotify tunes.
Step 3: Paste the Spotify track or playlist link into the URL box. Click Download to convert Spotify songs to MP3 quickly.
Pros
Free to use
Fast conversion
Download Spotify and YouTube songs
App extension
Cons
Possibility of not working
---
Part 7. In Conclusion
If, for some reason, AllToMP3 is not working for you, try one of the AllToMP3 alternatives we provided above. They are all excellent methods for extracting audio from audio streaming services like Spotify without paying a dime. Now it's time to start compiling your music collection.
But, here we would like to recommend using the exceptional AudKit Spotify Music Converter to download Spotify music without any quality loss. And it is professional to help you save Spotify songs to multiple audio formats for use on any device.
---