People try to recreate music from the old ones by various digital apps so that they will enjoy the music at their homes instead of going to bars and parties. In this modern era, you can do this easily with your computer or portable device. You need to have a DJ software app that will let you create new remixed music by editing a single music track. You have your own collection on your device and instantly make a new playlist out of it. If you are looking for creativity in Spotify songs, then here's our complete article about how to DJ with Spotify.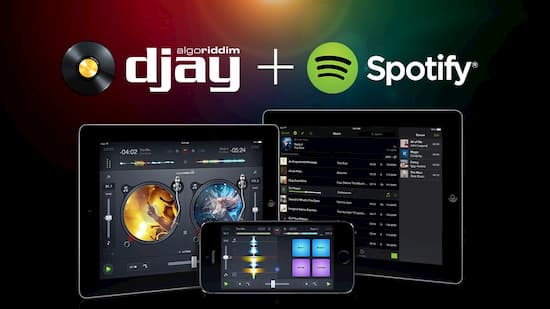 ---
Part 1. Spotify DJ App 2023 Best Alternative
The best alternative to Spotify DJ app 2023 is the AudKit SpotiLab Music Converter. This professional Spotify music converter allows you to convert Spotify music to MP3, AAC, WAV, M4A, M4B, and more common formats to be compatible with any DJ app.
Moreover, this specialized tool has the ability to batch convert the Spotify music without distorting its sound quality and downloading speed, which is able to reach 5X. Due to its most advanced technology, it keeps the 100% lossless audio quality and ID3 tags. You can edit the title, album, cover, bit rate, sample rate, or codec.
AudKit Spotify Music Converter supports multiple devices so that you can transfer the converted Spotify songs to any DJ software or DJ hardware. It simply removes the protective layer from Spotify songs and removes the ads. This app is fully compatible with all the versions of Spotify desktop clients. You don't need to have the expert knowledge to operate it.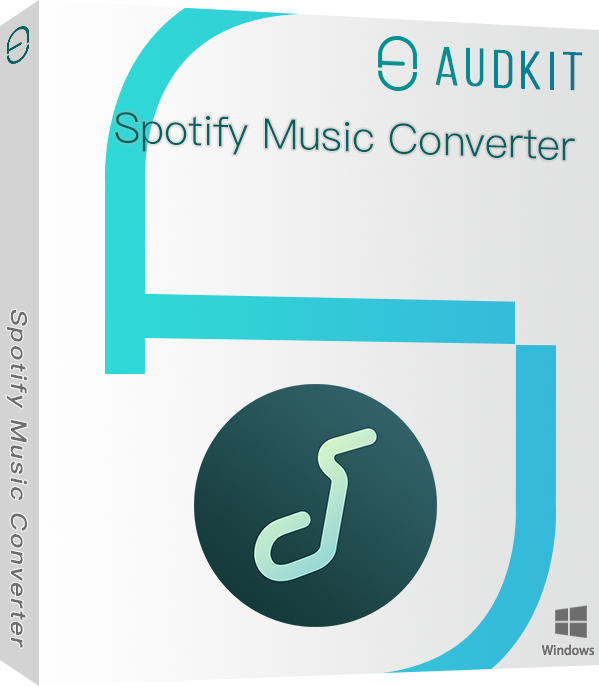 Main Features of AudKit Spotify Music Converter
Main Features of AudKit Spotify Music Converter
Convert Spotify playlists to MP3 and more common formats
Download Spotify music for editing and trimming in any DJ app
Maintain lossless sound quality and ID3 tags for better management
Batch convert 100 Spotify tracks at 5X steady running speed
Follow the below user guide to convert the Spotify songs and DJ them.
Preparation Download and register for the converter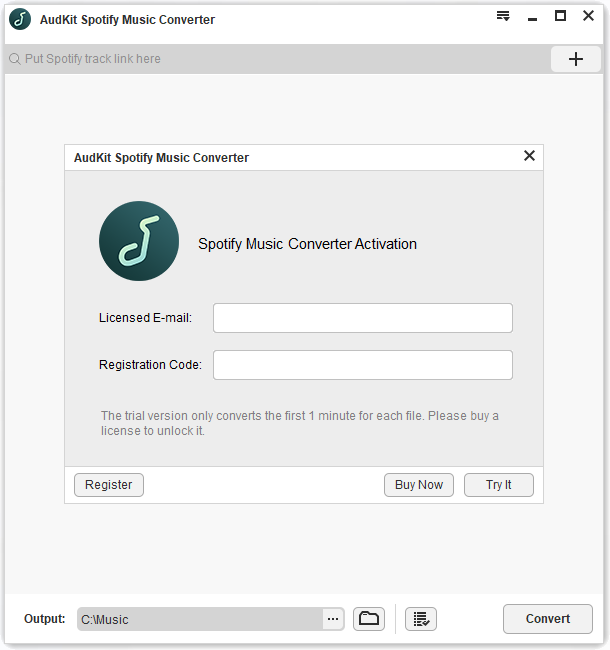 Get the AudKit Spotify Music Converter on your Windows or Mac device and click to launch it. After this, you can see the Spotify desktop app will open automatically. From the menu, go to the 'Register' option and enter all your licensed information to get the full version of the converter. Now, you are able to convert the songs.
Step 1 Add songs from Spotify to AudKit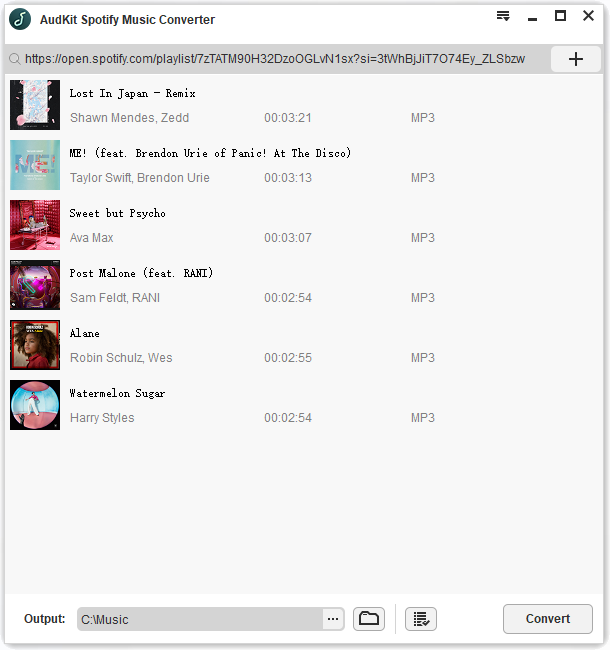 Choose the music tracks, playlists, or albums from the Spotify app. Click them to copy the link and paste it on the AudKit's interface. You can also drag and drop the songs from the Spotify app to the converter.
Step 2 Reset output settings for DJ apps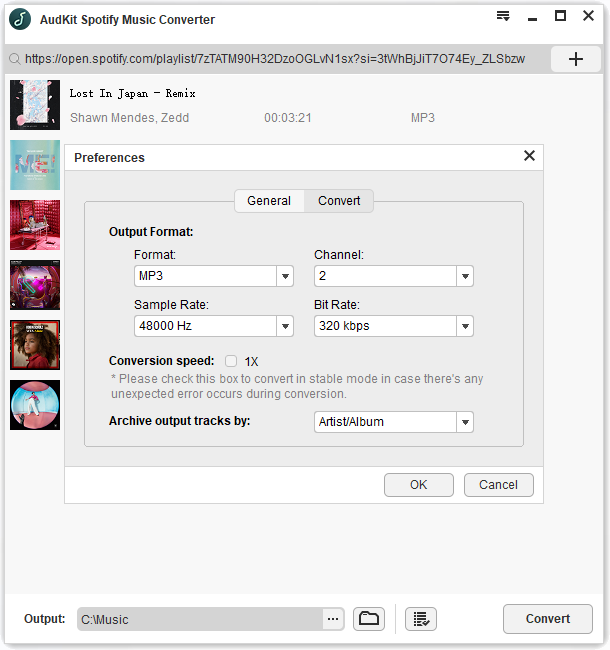 You can reset the output format from the top taskbar. Go to the menu and tap on the 'Preferences' option. Choose the format such as MP3, WAV, AAC, or. FLAC. It will also allow you to edit the other output parameters like bit rate, sample rate, or codec.
Step 3 Convert songs for editing in Spotify DJ apps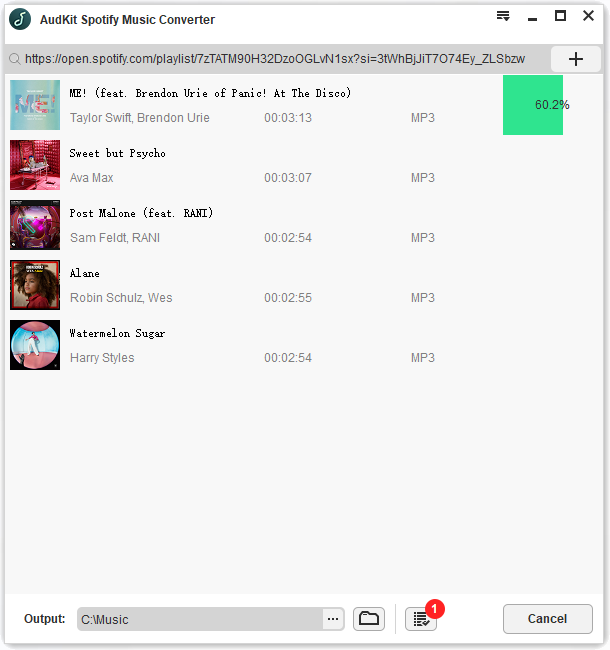 Now tap the 'Convert' option from the bottom right corner so that the converter will begin the conversion of your Spotify songs. Once you get the song downloaded on the local folder, you can locate it to transfer the tracks to any DJ app or device for DJing.
---
Part 2. How to DJ with Spotify: DJ Hardware
When you want to DJ with the Spotify app, you need to have plenty of good DJ hardware besides compatible DJ apps. In this part, we will list out the top 5 best DJ hardware that works with Spotify.
1) Reloop MIXTOUR
You can use this compact 2-channel controller about anywhere. Reloop MIXTOUR has a built-in audio interface and all of the basic mixing controls you need as a beginner. It has an affordable price and slimline design that makes it ideal. You can opt for this as your basic Spotify DJ hardware.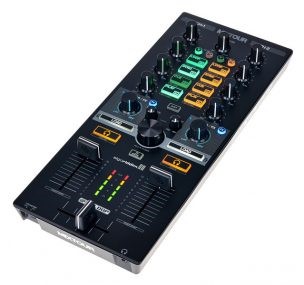 2) Beatpad 2
Beatpad 2 is a good choice when you are looking for more advanced features for your DJ hardware. It has seamless integration with Spotify and flexibility for your money. Beatpad 2's looper, slicer, and dynamic multi-effect control look great in your room or the club. It has an eye-catching illumination tricolor, which helps you to know exactly what your music is doing. Beatpad 2 will let you control every feature of your mix that is well worth the investment.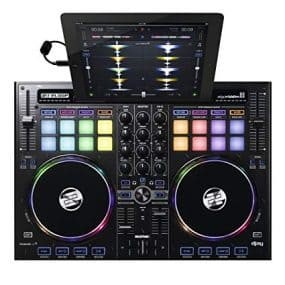 3) MIXON 4
The world's first 4-channel DJ controller that will let you use the djay apps as well as Spotify. It is best for you when you are looking for an upgrade in the market. MIXON 4 can connect to any iOS device to get the music across. This DJ hardware has a 12.9″ screen with more controls, which allows you to control the mixes without the need for a laptop.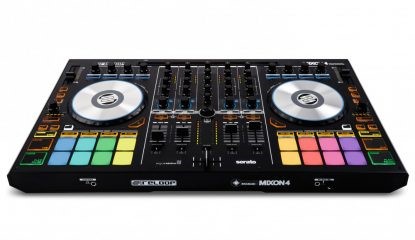 4) Pioneer DDJ-WeGO4
Pioneer DDJ-WeGO4 is a compact budget level piece of kit and offers you great controls for djing. It has an onboard sampler and even taken Pad FX and Hot Cues from far more advanced hardware. An important tactile control feature in this hardware gives you the same kind of responsive feedback.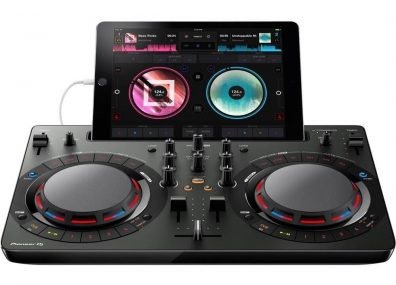 5) Numark iDJ Pro
From the musical maestros at Numark, we have the iDJ Pro that looks like the DJ equipment used to. It is compatible with all the latest streaming platforms. You can port your iPad in its backside and add a screen wherever you want.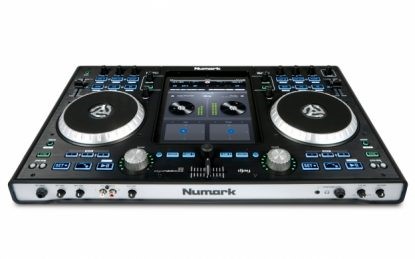 ---
Part 3. DJ Software that Works with Spotify [Expired]
Mix your Spotify music tracks with the help of DJ software and create a whole new playlist. It will allow you to make things smoother with the help of virtual mixing decks. The Automix AI function is useful to create a party mix. DJ software also predicts and recommends music tracks to enhance your set, which is based on what you have already loaded. Now we will introduce you to the top 3 best DJ software that works with Spotify.
Update: Spotify has gradually ceased the integration with third-party DJ apps since 2020.
1) Virtual DJ
One of the most popular Spotify DJ apps in the market, Virtual DJ, is used with Spotify for mixing. It is easy to use and has numerous features like audio and video mixing, a wide range of effects, etc. Virtual DJ is a powerful audio and video editor with 4 decks and gives more probability for mixing.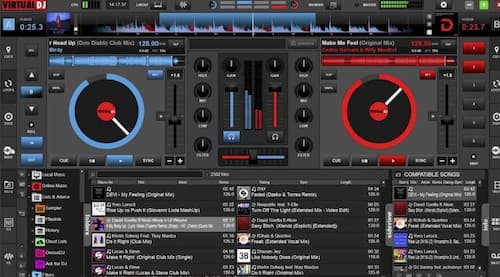 2) JQBX
It is another popular DJ app with Spotify that allows you to create ad-free mixes after signup for a Spotify Premium account. JQBX does not include everything from Spotify and has a limited queuing function for songs. For instance, you are unable to sync recently played songs between the two apps. But, in this case, it recovers itself by having a fixed chatroom where you can swap tips with other likely DJs.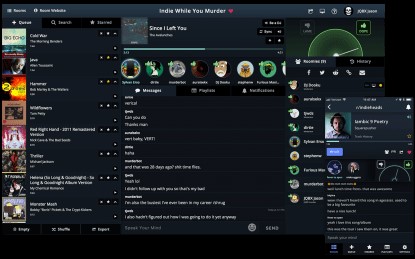 3) Pacemaker
If you are looking for the best option when you want to auto DJ with Spotify, then Pacemaker is a worth-looking DJ software. It displays a virtual turntable on your iPad and a music tracklist on your iPhone. It has a feature to send your mixes to your mates by built-in messenger instantly. You can get feedback and tips on how to get the next set better. The Pacemaker has the best version for iPad and is great when you are practicing.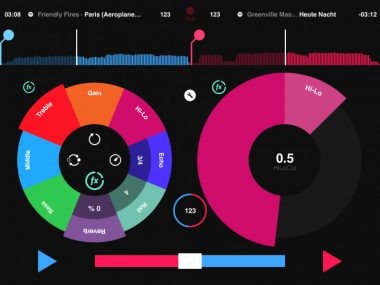 ---
More Tips: Is It Legal to DJ with Spotify
Spotify is the favorite music streaming app in the world, so if you want to DJ your favorite songs with Spotify, then it is the legal act or not? Well, you can DJ the Spotify songs for entertainment as the company's terms and conditions state that:
"The Spotify Service and the Content are the property of Spotify or Spotify's licensors. We grant you limited, non-exclusive, revocable permission to make use of the Spotify Service and limited, non-exclusive, revocable permission to make personal, non-commercial use of the Content (collectively, "Access"). This Access shall remain in effect until and unless terminated by you or Spotify. You promise and agree that you are using the Spotify Service and Content for your own personal, non-commercial use and that you will not redistribute or transfer the Spotify Service or the Content."
It clearly states that you are allowed to use the Spotify content for your own purposes. Let's suppose you can use them to enjoy in your home, car, or maybe at a picnic.
Also, for the developers, Spotify's terms and conditions state that:
"Mixing, overlapping, and re-mixing. You may not, and you may not permit any device or system used in connection with the Spotify Service to segue, mix, re-mix, or overlap any Spotify Content with any other audio content (including other Spotify Content)."
However, if you use AudKit Spotify Music Converter to convert and download songs, then it is legal to do that just for your personal purposes. It only removes the protective layer from the Spotify soundtracks and keeps the ID3 tags. So that you can transfer them to any device and enjoy them offline. But you are not allowed to use and sell the songs for any commercial use.
---
Conclusion
We have introduced the best alternative to Spotify DJ app and listed out the best DJ software with Spotify and made a user guide on how to DJ with Spotify. If you want to learn DJ at less cost, then try out any app for a few dollars. You are allowed to DJing with Spotify tracks for personal use only.
---