Spotify is a renowned streaming music service with millions of users. It harbors various genres of songs suitable for any kind of party. You could be partying with your friends and DJing but suddenly realize that Spotify can't start as expected. Or it starts and then goes into error mode. Even if it runs perfectly, you may bump into eventualities such as Spotify error 409. This is among the errors that software engineers consider when compiling such systems. Several reasons may be behind such an error. A common cause is when a particular error fails to be discovered during the design and testing stages. Such are frequently experienced by users and that's why we want to expound on it to assist those that are caught in the mix.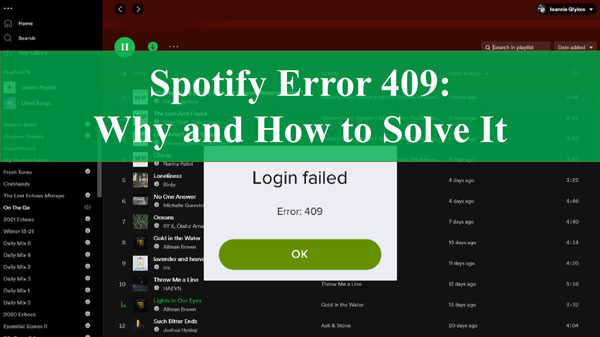 ---
Part 1. What Is Spotify Error 409?
You will experience Spotify login error 409 when there is a conflict with your Spotify account or the Spotify server. Software developers often make an effort to flush out any bugs during the testing stage but some may be overlooked. Various issues may cause the error such as:
Updating your Spotify account with an incorrect password.
Using an email address that is already in use by another Spotify account to update your account.
Creating an account with an already-registered email address.
Invalid error code 409 on Spotify
Corrupted registry entries.
---
Part 2. How to Solve Error Code 409 on Spotify
Once you detect Spotify error code 409, you need to move swiftly to solve it with the following solutions.
Solution 1. Reinstall the Spotify App
Perhaps the Spotify app wasn't properly installed as required. You can consider uninstalling and then reinstalling to see if the problem clears. Just go to Settings on your device and find Spotify, click on it, and choose to uninstall the app. Next, search Spotify on your app store and download the latest version of it.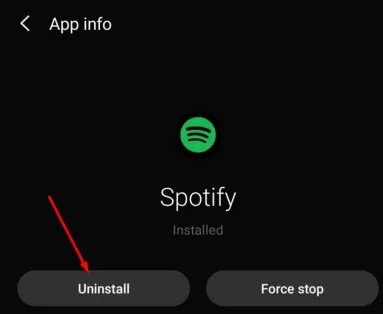 As time goes by, Spotify has a cache memory that stores cached music files while using it. Sometimes, it may be overloaded, needing clearing to promote proper functioning. Try to clear the app cache on your device's settings to see if it will resolve error 409 on Spotify.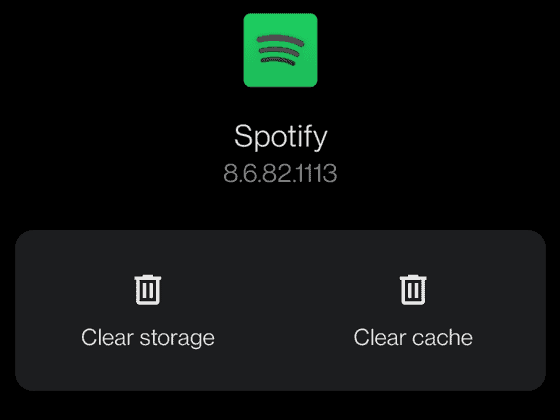 Solution 3. Restart Your Device
Restating your phone is another better way to refresh and help clear bugs. It will also clear the RAM on the phone which may have held errors. Simply long-press the start button for about 2 seconds, then tap on the "Restart" option.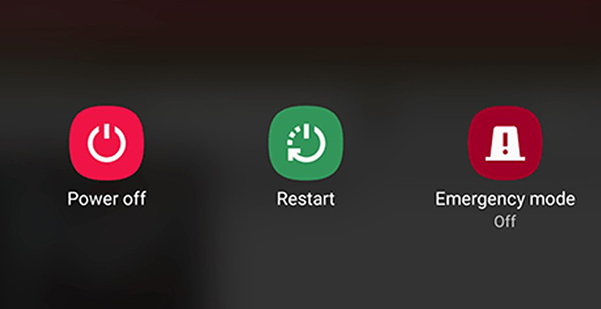 Solution 4. Update Your Device OS
Your device's operating system may have been attacked by malware. Likewise, chances could be it is outdated and needs an update. Just check if there is the latest release of your device software update, click it to download and install it to update the software.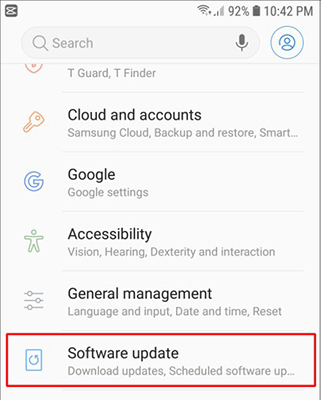 Solution 5. Check the Firewall
The Firewall usually prevents some services from properly functioning. If it is turned ON then, there are possibilities it is the one causing the Spotify error 409. You can resolve the issue by turning the Firewall OFF to enable all apps and services to function without interference.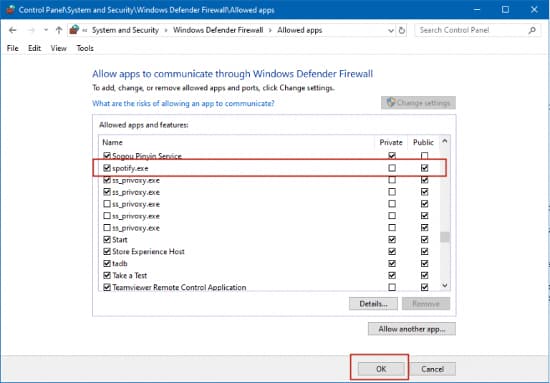 Solution 6. Disable VPN on Your Devices
VPN is powerful in protecting the data on your device. It is a strong source for protecting your privacy by encrypting all the internet data that comes in and goes out of your network. However, this may loop into interfering with other services and causing an error such as Spotify login failed error 409. Please consider disabling it to avoid such issues.
---
Part 3. How to Get Spotify Tracks Stored on Your Devices Free
A straightforward way to evade error 409 Spotify is to use a third-party app to convert and download your music to your device forever. AudKit Spotify Music Converter is a sophisticated tool that will carefully convert your Spotify music into common output formats. This includes FLAC, WAV, MP3, M4B, etc.
The AudKit converter will keep all the ID3 tags and retain 100% of the original files after the conversion. These include artists, albums, track numbers, etc. It also works at a high speed of X5 rate, to convert a 5-minute song in just a single minute.
More so, once the conversion process is completed, you can play your songs on any device and media player for free without an internet connection. Additionally, you have the option to customize the output parameters like sample rate, bit rate, codec, and channel.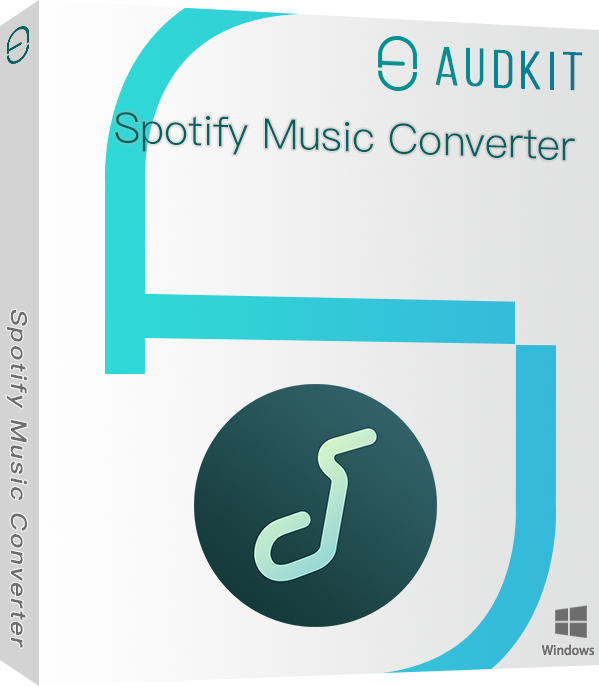 Stream Spotify songs offline on any device without Premium
Listen to Spotify without ads at 5X conversion speed
Support common output formats like MP3, WAV and FLAC
Preserve the ID3 tags and the sound quality of Spotify songs
Guide on Downloading Spotify Songs Offline
Step 1 Get AudKit SpotiLab Music Converter installed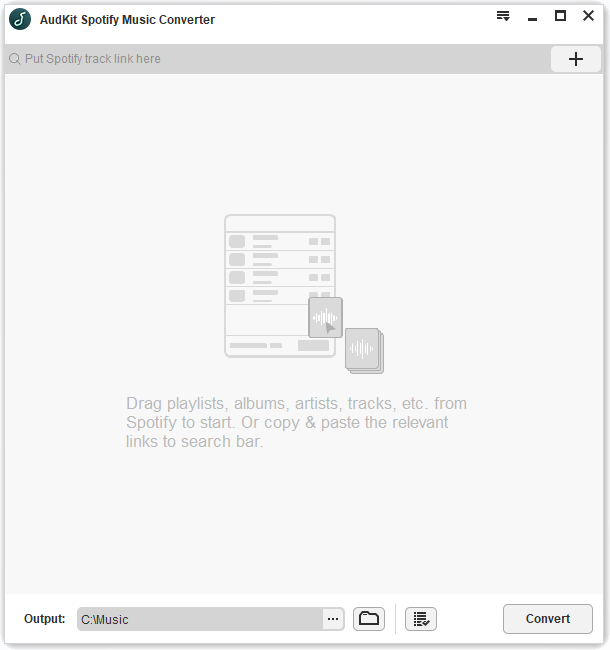 AudKit Spotify Music Converter lets you remove the restrictions from Spotify files and convert them to common output formats. Go to the official site of AudKit and click on the "Download" tab. Install and start up the app on your computer then wait for the Spotify app to launch automatically. You can also register AudKit to activate the full version. Click on the "Menu" > "Register" tab then copy and paste your license email and registration code to the respective bars.
Step 2 Put Spotify songs into AudKit SpotiLab Music Converter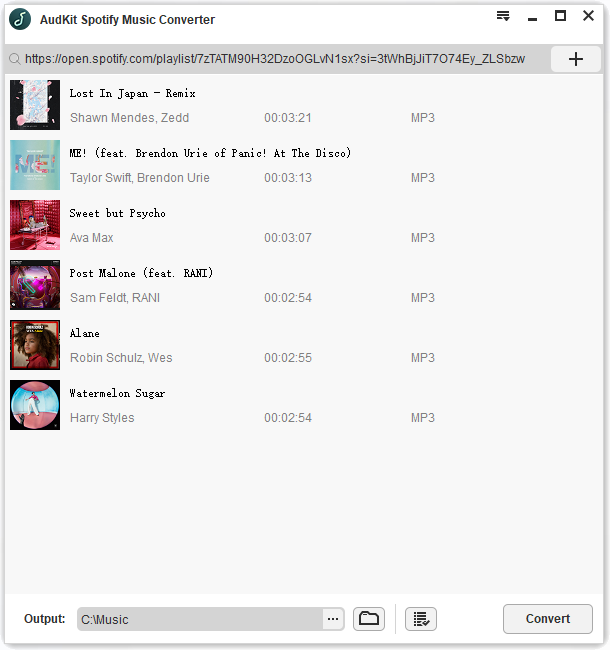 Choose the songs you wish to add to the AudKit downloader for conversion, and then right-click on the selected song. Next, click on the "Share" > "Copy Song Link" option and paste the link into AudKit's interface, and hit on the "+" tab to import them.
Step 3 Edit Spotify audio formats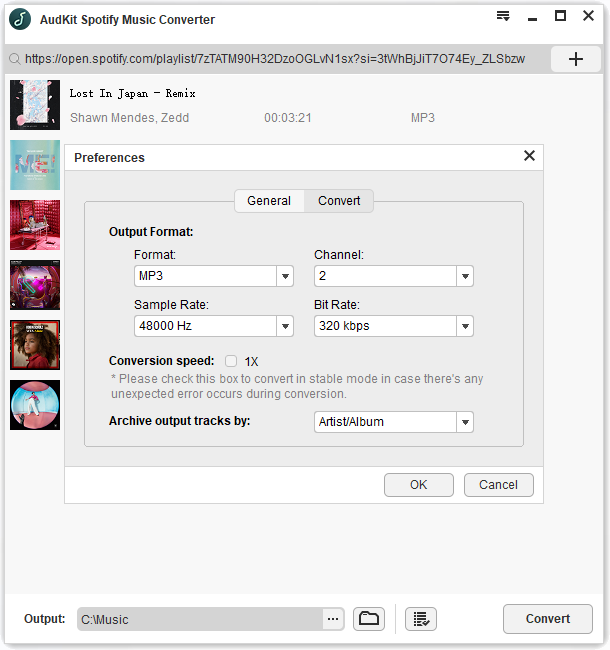 AudKit Spotify Music Converter lets you choose the output settings of your Spotify music. To change the parameters, click on the "Menu" > "Preferences" option and choose to convert Spotify to FLAC, MP3, etc. in the "Convert" section. Also, you can customize the parameters which include channel, bit rate, and sample rate.
Step 4 Convert and play Spotify offline without Spotify error 409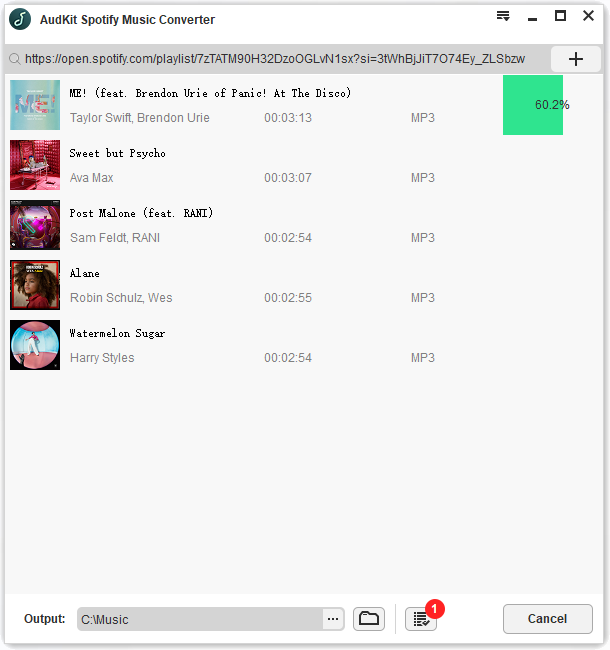 Confirm your Spotify data by clicking on the "Convert" tab. The Spotify downloader will then begin to convert your music to the set preferences. After completion, you can trace the converted files to your computer's local disk. Lastly, transfer them to any device for offline playback for free without Premium.
---
Part 4. Conclusion
You don't need to be pulled down by eventualities such as Spotify error 409. You can fix it with the above-mentioned options. Nonetheless, you can also evade them by using the AudKit SpotiLab Music Converter to download and convert Spotify playlists into a common output format that is playable on any device without Premium.
---