You'd have loved listening to mind-blowing music on Spotify as it is one of the best music streaming platforms, blessing you with millions of high-quality songs. The popularity of Spotify aside, Tidal is also an excellent music streaming service that might not be as popular as Spotify but still allows you to enjoy thousands of exciting songs.
The best thing about Tidal is that it loves integrating different services, which helps this streaming service gain more subscribers. Like other services, Tidal has integrated with Boost Mobile, and the thing doesn't end here as now you can opt for the Boost Mobile free Tidal 6 months subscription without paying even a penny.
Keep reading this post to learn how to activate the Boost Mobile Tidal subscription.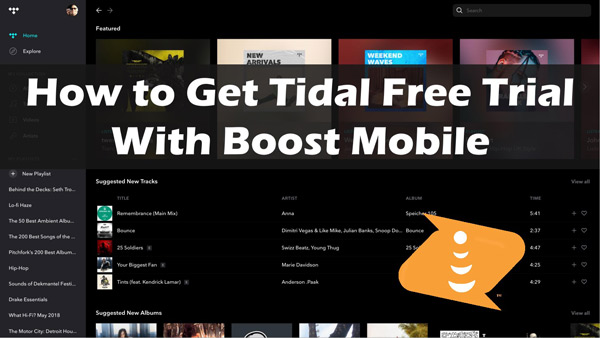 ---
Part 1. What Is Tidal Boost Mobile?
We all know that Tidal is an unbelievable music streaming platform with millions of fascinating songs to make your listening worth talking about.
Tidal has integrated with Boost Mobile, a virtual network operator with extraordinary services for your mobile device.
The integration of Tidal Boost Mobile has ensured you can listen to Tidal music on various mobile devices. Luckily, you can also get benefits from it. You can opt for the Tidal plan from Boost Mobile to enjoy music free for 6 months. And we'll guide you through claiming the Boost Mobile and Tidal plan later in this guide.
---
Part 2. How to Get Tidal 6 Months Free with Boost Mobile
After visiting the Tidal and Boost Mobile website, you'll be able to learn about Tidal HiFi's six-month subscription with Boost Mobile. It may be tricky if you're looking to activate the Tidal 6-month free plan with Boost Mobile, as it can take a lot of your time. Hence, if you're opting for it, you'll need to be patient.
Before doing this, you must ensure that all the apps running your device have been updated to the new version. However, if you're an iOS device user, you'll need to turn on the Boost network instead of the WiFi network.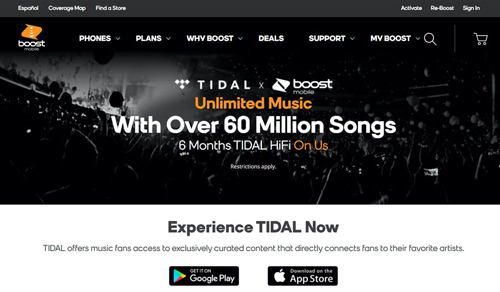 Here's how to activate Tidal Boost Mobile 6 months free trial.
Step 1: To begin with, you'll need to log in with the Boost account. Next, access the Tidal 6 Months add-on after hitting the Manage Add-ons icon.
Step 2: Navigate to the Other section and choose the Tidal 6-month trial after pressing the NOW and GO icon.
Step 3: Submit for a review after adding it to the cart. Once the Tidal offers are included in your Boost account, you'll receive a text message which will have a Tidal app download link in it.
Step 4: Now, download and install the Tidal app on your mobile and you will be able to listen to Tidal songs for free.
Note: You're not entitled to create a Tidal account when playing Tidal music on mobile devices. Once the Tidal 6 months free Boost Mobile ends, you'll need to claim the Tidal HiFi subscription.
---
Part 3. How to Cancel Tidal Subscription on Boost Mobile
After acquiring Boost Mobile Tidal 6 months free subscription, if you want to cancel the trial before it expires, you can do it on the Boost Mobile app and website.
Here's the guide below to get rid of the Boost Mobile Tidal subscription.
Step 1. Open the app and click the "Account" tab.
Step 2. Click "Manage plans and add-ons" at the top of your screen.
Step 3. Select the 6 Months TIDAL HIFI ON US add-on and choose "Manage add-on" to remove it.
Now you should have already canceled Tidal on Boost Mobile. If you need, you may turn to the Tidal website to get a HiFi plan in which you can enjoy songs free offline for 30 days.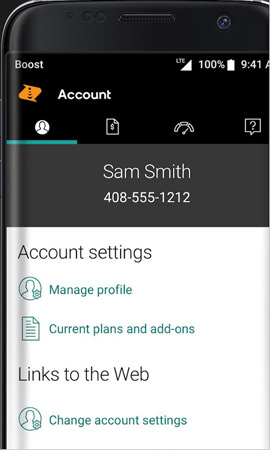 ---
Part 4. How to Back Up Tidal Free Without Boost Mobile
After canceling your Tidal free trial on Boost Mobile, you now won't be able to listen to Tidal music offline or play songs with high quality. No worries if you still look for ways to have Tidal offline for free. You can listen to Tidal music on your mobile devices without Boost Mobile courtesy of the AudKit Tidizer Music Converter.
One of the best Tidal music converters empowers you to download Tidal music with a free Tidal account. It converts tracks from Tidal into various audio formats and then plays the songs on almost all devices. It helps you download Tidal MQA and HiFi music in lossless quality, retaining the metadata information and ID3 tags.
Besides offering a 5X conversion speed, AudKit Tidizer Music Converter doesn't shy away from blessing you with a user-friendly interface, making your job much more enjoyable than you think.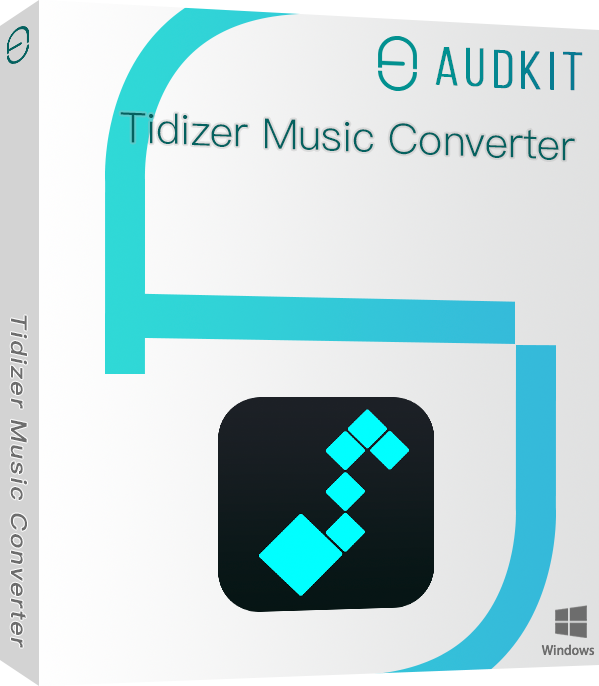 It supports multiple audio file formats for Tidal songs
Converts the Tidal music into lossless quality
It comes up with the 5X conversion speed
Retains the metadata information and ID3 tags
Downloads Tidal music offline for free on any device
Since AudKit Tidizer Music Converter supports various audio formats, converting Tidal to MP3 or another audio format won't be an issue. Here's the step-by-step guide to downloading Tidal into your preferred audio format without a subscription.
Step 1 Download and install AudKit Tidizer Music Converter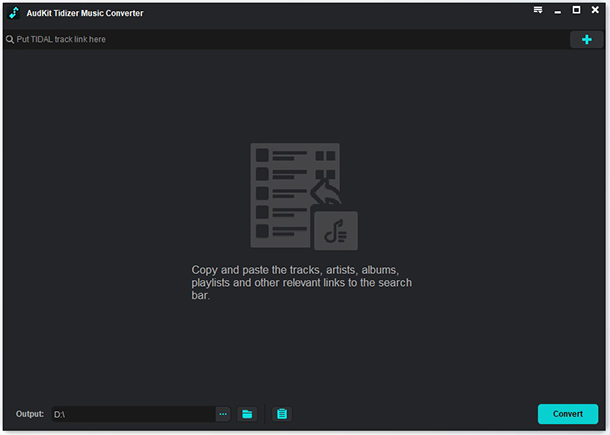 After visiting the official website of AudKit Tidizer Music Converter, you'll need to install the software on your PC after getting it downloaded. You can begin the proceedings by launching the software without wasting any time.
Step 2 Import Tidal playlist to download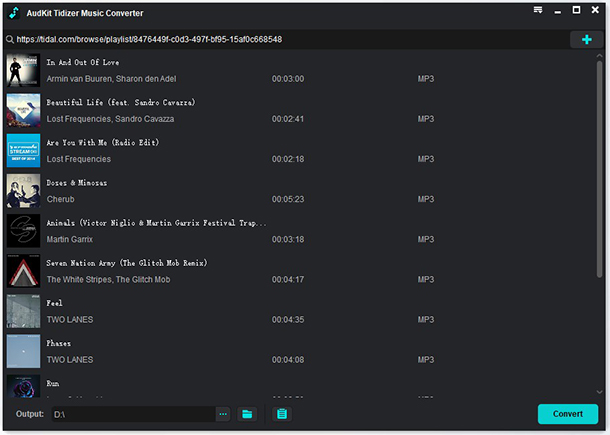 You'll need to import the Tidal music you'd like to download. On the Tidal app, you can either drag and drop the Tidal playlist or paste the URL of the playlist you've copied and click on the + icon to upload.
Step 3 Customize the output preferences for Tidal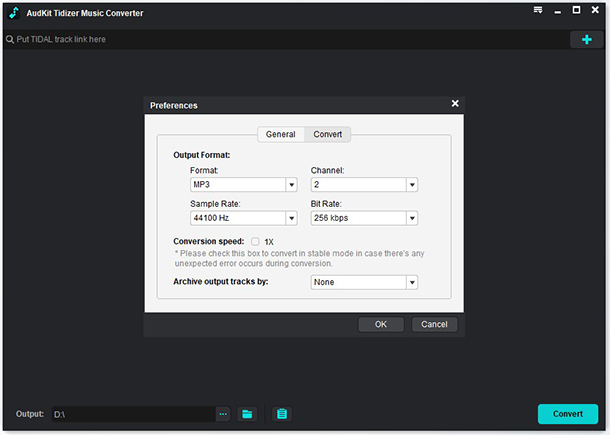 After dropping and dragging the Tidal music to the main interface of the AudKit Tidizer Music Converter, you'll need to hit the Preferences and Convert option under menu to select the output format. You can also adjust the conversion speed, channel, sample rate, bit rate, and audio format for the Tidal songs to convert.
Step 4 Start downloading Tidal music for free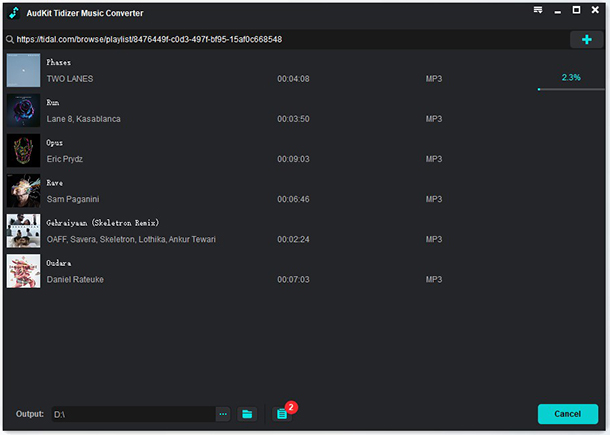 After putting everything in order, you'll only need to tap on the "Convert" icon to convert the Tidal music into the preferred audio format. Once the Tidal music is downloaded, you can find the songs in the converted tab located at the bottom of AudKit's interface. Next, using a USB, you can export the Tidal songs to your mobile device or anywhere to listen to your favorite songs without Boost Mobile.
---
Part 5. Conclusion
We're wrapping this guide after revealing the excellent steps to activate the Boost Mobile free Tidal subscription. Whether you're a newbie or a pro Tidal user, this guide comes up with the simplest ways to put things in order.
Furthermore, you can play Tidal music on your mobile devices without Boost Mobile courtesy of the AudKit Tidizer Music Converter. Apart from converting the Tidal music to lossless quality, this excellent Tidal music converter supports multiple audio formats.
---