Tidal is a world-class music streaming site that enhances a user's music listening experience by providing them with the ultimate quality music. The HiFi packaging plan brings you exclusive music from the studio of the artist. Tidal streaming service is preferred by audio files due to their high resolution and extremely polished sound effects. But to further enhance your listening experience with Tidal, all you need to do is put Tidal on a media streamer.
Media streamers are consumer devices that are particularly designed to save, play, or view digital media content. Media streamers are designed to perfectly configure your home cinema and can be easily integrated with Television and AV receivers.
Media streamers for Tidal come with different sets of features. They may be compact, support remote control through mobile apps and some streamers also support voice commands for controlling music streaming. But users often inquire about how to put Tidal on media streamer. So, today we will be discussing how quickly and easily you can stream your favorite Tidal music on the media streaming device of your home theater.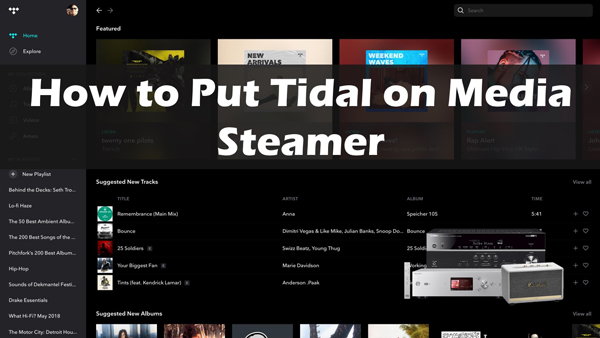 ---
Part 1. How to Put Tidal on a Media Streamer with Tidal Connect
To stream Tidal to a media streamer, all you need to do is use the Tidal Connect feature. Tidal Connect has been designed to enable users to directly stream their favorite songs from iCloud to the media streamer connected to your smart TV. The integration between Tidal and iCloud ensures that you get to enjoy high-quality lossless music without any interruption.
Steps to Link Tidal to Media Streamer
Step 1. In the Tidal app on your smartphone.
Step 2. Play the song and open the "Now Playing" page.
Step 3. On the "Now Playing" interface, look for a circular icon with a play sign in the center. From the pop-up menu choose your respective media streamer and connect your smartphone with the device.
Step 4. Now you can play any Tidal track on your media streamer.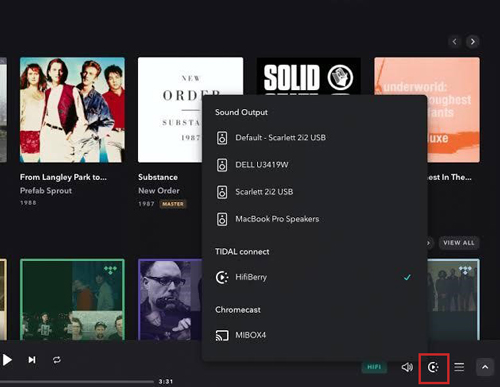 ---
Part 2. How to Play Tidal on Media Streamer with USB Port
Tidal music is digitally protected. This makes it impossible to download them as locally saved music files and play Tidal on media streamer via Bluetooth. So, to stream Tidal to media streamers for playback, you can use AudKit Tidal Music Converter. It is a third-party music converter that downloads Tidal music on the computer as local files without disturbing the original Lossless quality. The conversion is pretty easy to use and has advanced features to support a smooth 5X conversion.
AudKit Tidal Music Converter supports all common file formats. It helps convert Tidal to MP3, M4A, FLAC, WAV, AAC, M4B, and more. Besides, it can download numerous songs in a single process saving you time and energy. The 5 times faster conversion speed makes it a much more reliable converter among others. Also, it keeps your music library well-managed by downloading Tidal tracks along with their ID3 tags.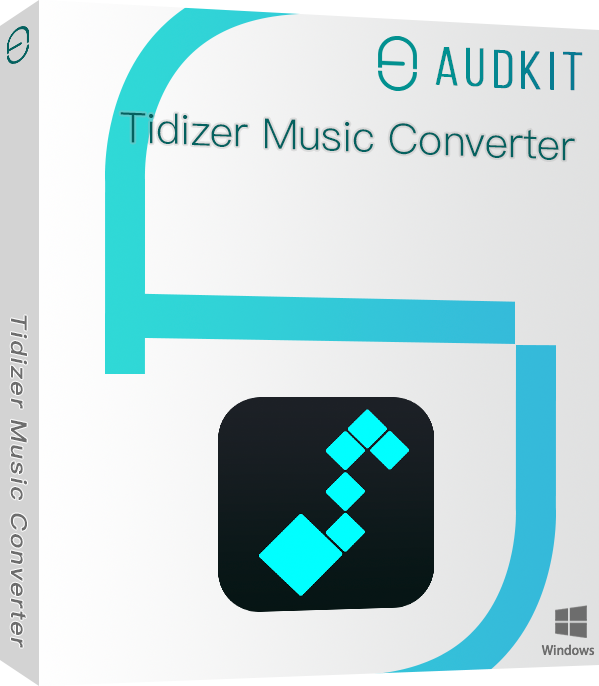 Main Features of AudKit Tidizer Music Converter
Supports various output formats for streaming Tidal to media streamers
Offer 5X conversion speed for batch converting Tidal tracks
Allow users to download multiple Tidal songs in a single shot
The software is easy to use with an intuitive user interface
Steps to Stream Tidal to Media Streamer
Step 1 Customize the output format for media streamers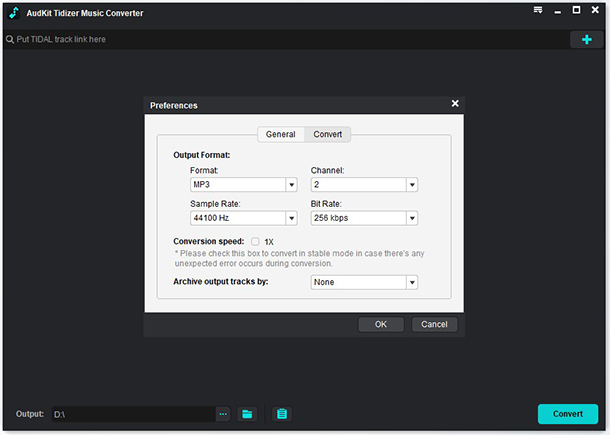 After downloading the app on your desktop, create an account and sign in. On the homepage of the app, go to the menu icon and click on Preferences. Then, go to Conversion. Set the output format for your audio files. Also, adjust the bitrate, sample rate, channel, and speed of conversion.
Step 2 Import Tidal songs to AudKit Tidizer Converter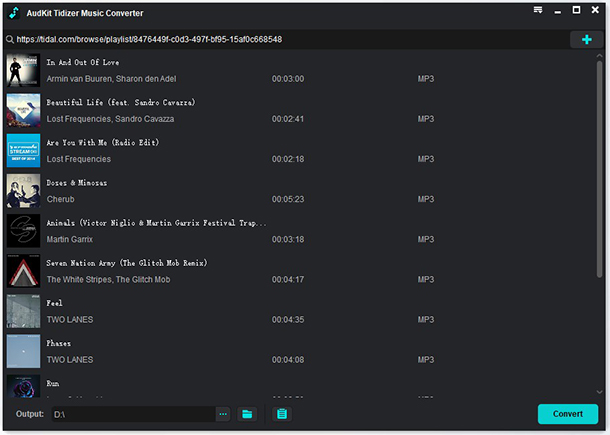 Now, click on the Add Music icon and start importing songs from Tidal. You can add several songs at a time for a speedy conversion.
Step 3 Start downloading Tidal tracks for media streamers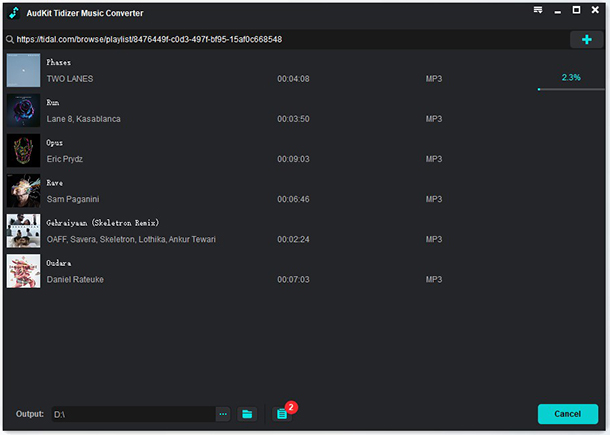 Click OK and then press the Converts option to convert and download Tidal songs for offline listening.
Play Tidal on Media Streamer through Bluetooth
Now you can directly stream Tidal to media streamers from the computer as the following steps.
Go to the settings options on your desktop.
Click on the Bluetooth option and look for the music streamer connected to your device.
Play Tidal songs that have been saved on your computer as your personal files.
You can also transfer Tidal tracks to a USB disk and insert them into the media streamer for offline playback.
---
Part 3. Tidal Media Streamers Recommend
1. Cambridge Audio CXN (V2)
If you want the best Tidal streamer, then Cambridge CXN is both functional and stylish. Besides, being visually appealing, the streamer comes with a lot of intuitive features. This media streamer allows users to connect a wide range of output devices including Google Chromecast. It is compatible with all popular music streaming services including Apple, Spotify, and Tidal as well.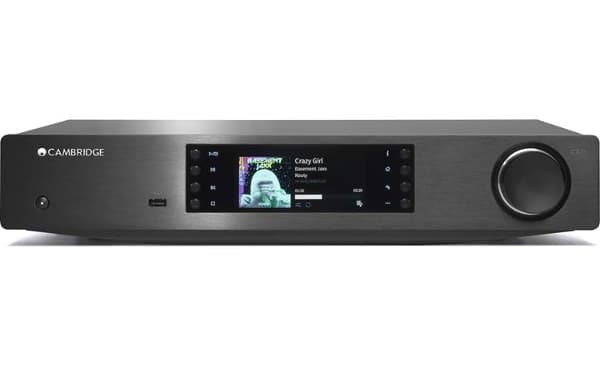 2. Naim Uniti Atom
Naim Uniti Atom has a smart and intuitive interface. The streamer is capable of providing high-resolution music at 32 bit/348 kHz making it ideal for Tidal, Spotify, and other music streaming services. It has a flawless operating system that works with any music source. Stream music from network servers, play audios by attaching USB storage devices, and also support USB devices. It also has an HDMI ARC connection that makes it easy to use with a TV. Outstanding sound quality and an elegant design make it the finest option as a streamer.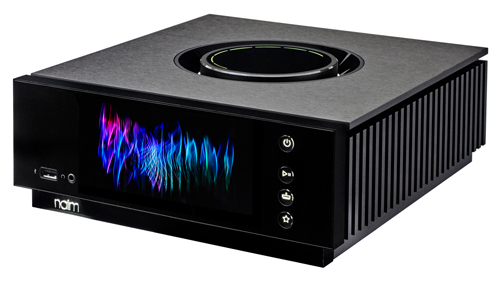 3. Aurender A10
Aurender is one of the best media streamers in the market. It not only looks stylish and trendy but it also gives you the best sound quality while listening to Tidal songs. It has an MQA recorder which ensures Tidal tracks are seamlessly played through it. It comes with a 4TB storage which allows you to have a huge music library.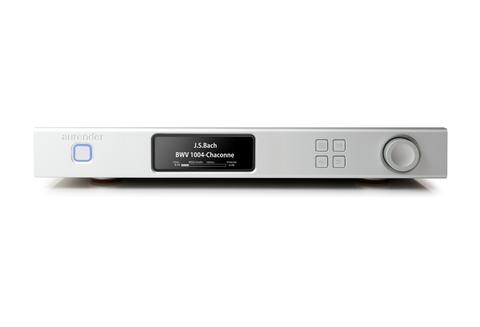 4. Sonos Amp
Sonos Amp produces high-quality quality music that makes it fully compatible with Tidal streaming. By consuming 125 Watt of electric power, it works smoothly while playing the HiFi music of Tidal. The design and quick setup of the streamer makes it a perfect choice for media streaming. However, it does not have internal storage which might put a limit to your listening experience.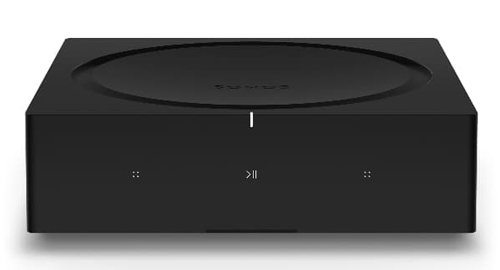 5. NAD C 658
NAD C 658 is a one-in-all media streamer that supports all major streaming services including Tidal and Spotify. Users can easily integrate Tidal with the streamer and enjoy high-quality music without interruption. The high bitrate and trendy design make it a perfect setup for your home.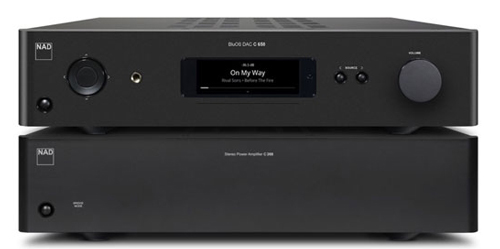 ---
Part 4. Conclusion
Tidal is an amazing music platform where you get access to millions of music tracks. Streaming all those high-resolution music tracks through a media streamer makes it possible for you to enjoy them even more, AudKit Tidizer Music Converter makes this process easier and smoother.
---