A home without a good music system is like an oasis without water. Listening to music on a Marantz receiver is a perfect way to get goosebumps and a holistic experience. However, many people face some issues while getting the Tidal music to play on the Marantz Receiver as they don't know the optimal way for doing this process.
In the past, Master quality music was only played by the Tidal desktop app, so people accessed Marantz Tidal connect through hardwiring the computer to the Marantz. As we know, now the Tidal iOS and Android app support streaming, so we can't connect the computer to output to a Marantz receiver. But no worries – here we're going to share a process with detailed steps on how to play Tidal on Marantz receiver. Let's move on!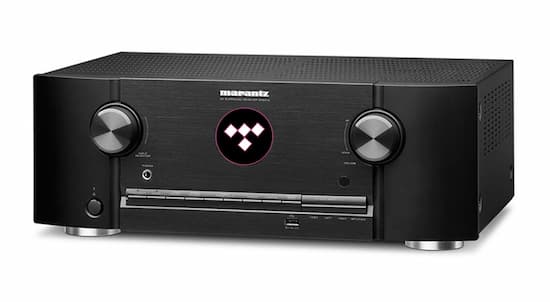 ---
Part 1. Key Tool to Play Tidal on Marantz Receiver
To get Marantz Tidal streaming, you need software to download Tidal songs onto the computer and import them to MP3, FLAC, WAV, AAC, etc. Then you can enjoy high-quality Tidal music on the Marantz receiver, even for offline playback. So, what's the software you require for Tidal Marantz?
It is a tool specially designed for people who want to enjoy their favorite Tidal music to play offline on a Marantz receiver. You only need to paste the tracks link from the installation of Tidal – it can download your tracks and subsequent the conversion process. Let's discuss its features!
AudKit Tidizer Music Converter can preserve the original audio quality during the downloading process of Tidal tracks with zero loss – even for high-quality MQA tracks. It comes with an advanced built-in editor that gives you a choice to customize the output parameters for your best-loved Tidal track. Moreover, the AudKit Tidizer Music converter can run at 5X speed on Windows, so you don't need to wait enough to access the Tidal on the Marantz receiver. After finishing downloading process, AudKit can convert Tidal music to a Marantz receiver for listening to tracks offline at any time. Not only this, but you can also enjoy your Tidal streaming on Marantz even when your Tidal subscription expires.
Furthermore, the AudKit Tidizer music converter has high compatibility, and it is one of the perfect HiFi music downloaders for Mac and Windows! It comes with the latest technology that converts Tidal HiFi music to FLAC, MP3, M4A, WAV, or AAC in supreme quality, giving you the best music experience ever! The converted HiFi music can be played and moved on any smartphone, tablet, MP3 player, or smart TV. Moreover, the AudKit Tidizer can recognize and apprehend the ID3 tags from the original HiFi music. The interface of this software is clear and concise as the intuitive icon will direct you to complete the conversion without any difficulty – it's easy to use for every newbie!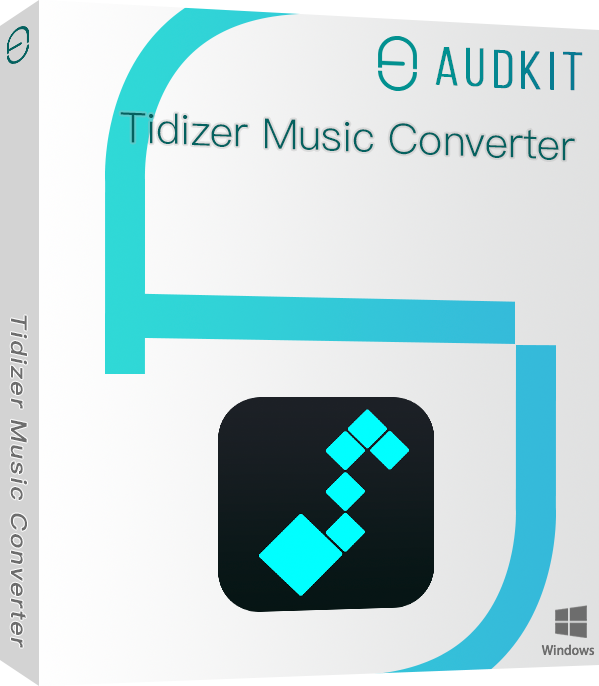 Hold all premium features and robust technology to convert HIFI to FLAC
Allow listening to HIFI music offline on the desktop without any restrictions
Offer free updates and you can enjoy lifetime technical software updates during use
Allow downloading Tidal music and converting the formats at a 5X speed
---
Part 2. Access Tidal on Marantz Receiver – 3 Steps
AudKit Tidizer Music converter helps you download albums, tracks, Tidal playlists, etc., onto your computer. Moreover, it supports you to convert Tidal music to MP3, FLAC, WAV, or many other formats to transform to a different device. Moreover, the AudKit converter gives you a lossless HIFI audio quality experience with original 100% ID3 tags, including titles, artists, etc. let's see how it can download Tidal tracks and playlists on the computer.
Step 1 Download and log into AudKit Tidizer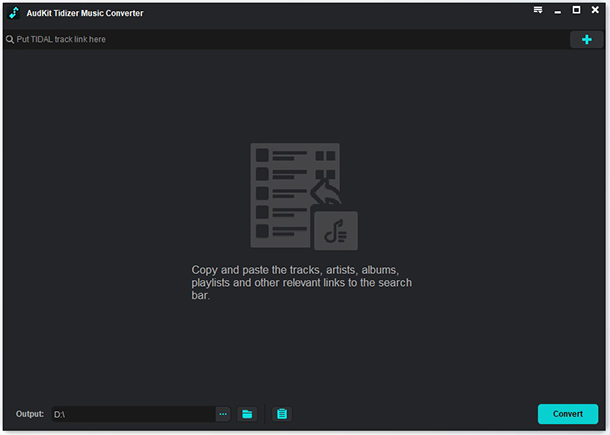 Press the "Download" button to install AudKit Tidizer Music Converter on your computer. Sign up for the Tidizer, and the built-in Tidal app will appear. Open the "Menu" and click on "Register" from the top-right taskbar. Now copy and paste the registration code and email to activate the system version.
Step 2 Change Tidal output settings for Marantz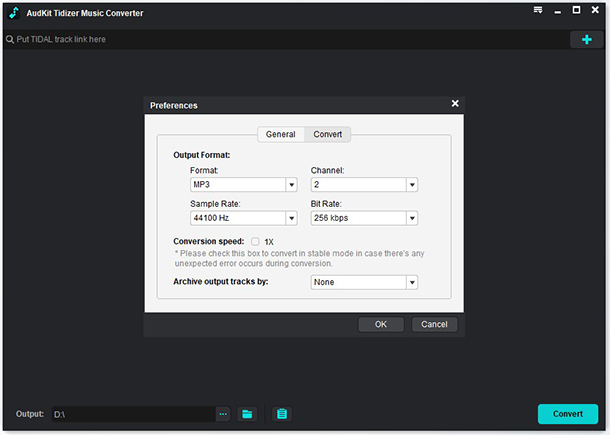 Open the "Menu" > "Preferences" > "Advanced" to set the output formats according to your choice. Either the Lossless mode or FLAC, 96000 kHz, 24bit is recommended.
Step 3 Add and convert Tidal songs for Marantz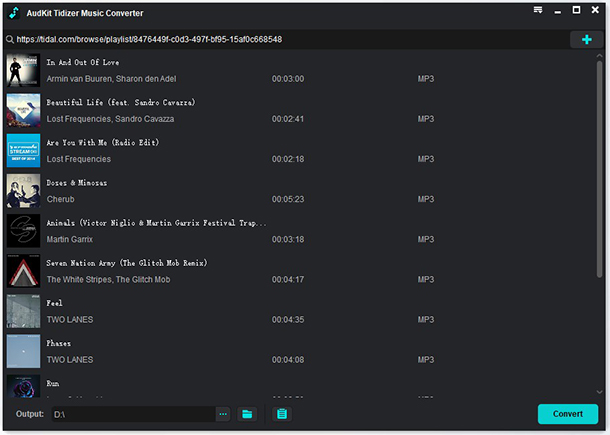 Select the desired soundtracks from the playlist and tap on the "Convert" button to download the Tidal soundtracks.
Step 4 Import the converted Tidal tracks to Marantz Receiver

Marantz Receiver has been recognized for its premium audio quality and high streaming connections. It can connect to other sources like NAS music servers, Tidal, TVs, or CD players. It is designed with the smart technology of audio systems that are more flexible and compact, plus it offers credible input and output in a single premium audio box. So do you know how to play Tidal on Marantz? Follow the below steps for converting Tidal on Marantz for playback!
Take a USB or iPod and transfer the Tidal music files to it.
Plug in the USB or iPod into the Marantz Receiver and enjoy offline your favorite high-quality Marantz Tidal music.
---
Part 3. Conclusion
Who doesn't love music anyway? If you're fond of music, you can never compromise on the quality of the sound. Listening to tracks on a Marantz receiver gives you high-quality sound with a better music experience. It has always been an excellent adventure among audiophiles to play Tidal music on Marantz receiver. Moreover, it gives the best music performance and high streaming to enthusiasts! Do you know how to access Tidal on Marantz? Read our article – we've overviewed the complete steps to get Tidal music on the Marantz receiver.
---