Like many other music streaming applications, Tidal is an entertainment platform that connects you with the artists. With over 70 million music songs, you may listen to your favorite performers and enjoy the music. Tidal music may be heard and enjoyed at any time and from any location. As a result, Tidal works with hundreds of devices, including Amazon Alexa, the Desktop App for Windows, Samsung Gear, etc. But would it allow and support the streaming of Tidal on Phillips TV?
Other gadgets are available, such as Chromecast, which allows customers to broadcast the Tidal app to their Philips TV. However, there is no need to buy any additional software to stream, and we'll show you how to access Tidal on your Philips TV.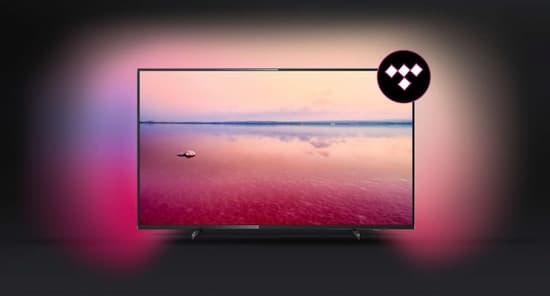 ---
Part 1. Key Tool to Play Tidal on Philips TV
Several third-party apps stream Tidal on Philips smart TV, but AudKit Tidizer Music Converter is your best bet. AudKit is a software company focused on developing and marketing industry-leading audio conversion solutions. The AudKit Tidal Music Downloader's downloading speed or velocity is possibly its most promising feature. It can be up to 5X faster on average and unexpectedly quicker when the network quality is excellent. For example, using AudKit Tidizer to download 100 songs from Tidal Web Player takes only 10 minutes.
In addition, AudKit Tidal Music Converter works with a wide variety of Tidal sounds, including collections, playlists, digital podcasts or tapes, and so on. To meet the various output settings needs, there are seven basic output designs to choose from: MP3, AAC, M4A, M4B, WAV, FLAC, etc. You can play music on Philips TV from Tidal in multiple formats using this tool. Furthermore, additional metadata such as artist, titles, albums, album artwork, track counts, years, etc., will be 100% protected by default. Users may also physically change the ID3 labels and the best way to produce tracks, such as by experts, artists/albums, or none.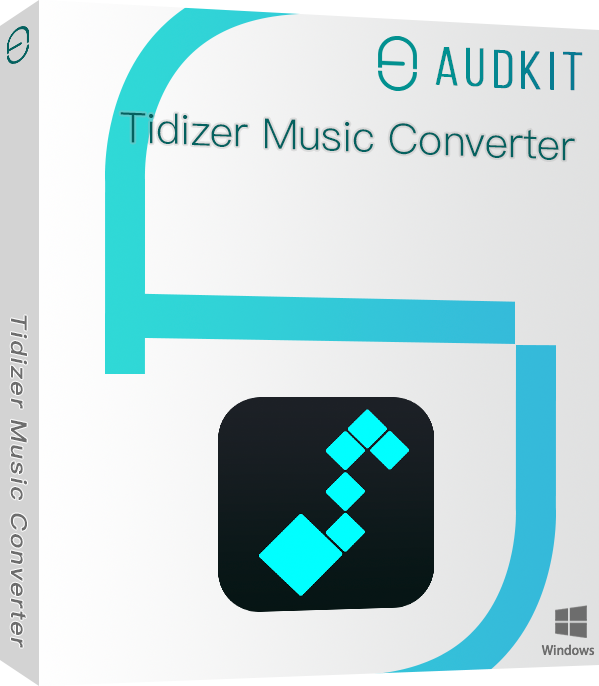 Converts Tidal HIFI tracks to FLAC without quality loss
Download and make Tidal music playable on any device
Provide offline listening experience to Tidal music without subscription
Offer 16 different sorts of bit rates for resetting output values
---
Part 2. How to Play Tidal on Philips Smart TV without Internet
The AudKit Tidal Music Downloader is an excellent software for downloading music from Tidal to FLAC, WAV, and other formats. After a simple download, this program allows you to listen to Tidal tracks offline.
However, if you don't know how to play Tidal on Philips TV, follow the guide below:
Download Tidal Tracks and Playlists on Computer
So, in this part, we'll go through how to utilize AudKit Tidal Music Converter to download Tidal Tracks in detail.
Step 1 Customize the output parameters for Philips TV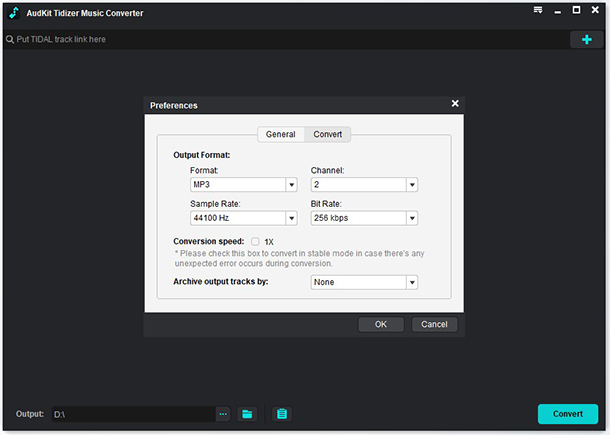 First, download and install the AudKit Tidizer program on your computer. After that, you must run it, and you will see a built-in Tidal Web Player in the main interface. Then, at the top of the AudKit Tidizer interface, you must unfold the menu key. After unfolding the menu key, select the Preferences and Advanced options. The Setting window will appear, and you may reset the output parameters as desired.
Step 2 Add Tidal playlists for Philips TV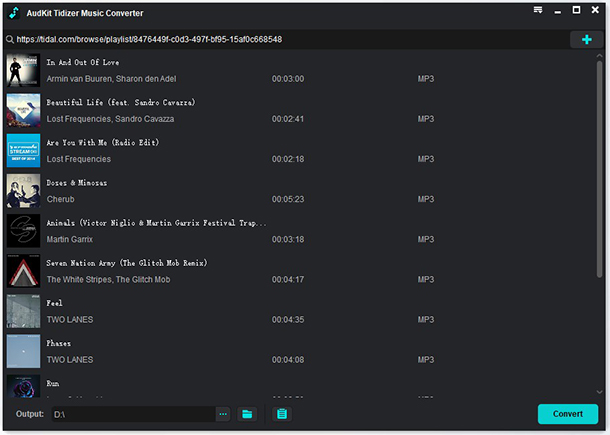 Now, navigate to and choose the Tidal song or playlist you want to download on your Tidal account.
Note: There is a simple method for importing them into AudKit. Please click the Tidal playlist or the ablum; the + button will light up, allowing you to add Tidal tracks. Click on it and choose Tidal music to download.
Step 3 Convert Tidal tracks for Philips TV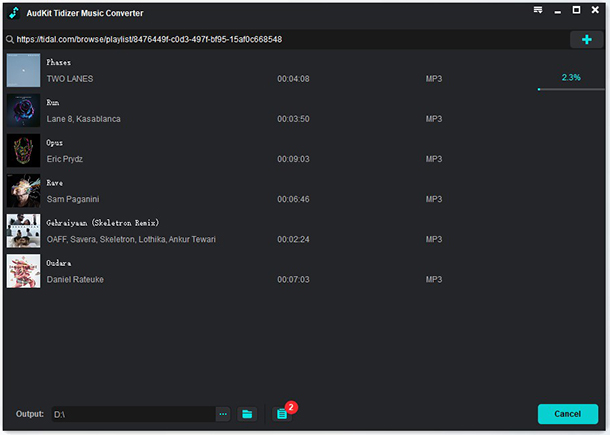 To begin the conversion, you must now click the Convert button. You need to refrain from using other applications throughout the conversion process to keep the procedure consistent.
Note: You don't have to wait for all Tidal songs to be converted here, and you can easily convert other tracks. Then, in the end, hit the folder icon to locate the output files. To play the downloaded music tracks, navigate to the output file location in your local disc or press the History button.
How to Play Tidal on Philips TV After the Conversion
After downloading the tracks on your computer, you must be wondering how to stream Tidal music to Philips Smart TV. In this scenario, you are at the right place to We have covered a stepwise guide to streaming the converted Tidal tracks on Philips TV.
Step 1 Transfer Tidal tracks to USB
After converting the Tidal tracks, the first thing you do is transfer all the downloaded music to your USB/Hard drive.
Step 2 Play Tidal on Philips Smart TV
Now, Insert the USB/Hard drive into Philips TV. After that, Play Tidal on Philips Smart TV.
The procedures above will help you convert and stream to Philips TV from Tidal music. You may have uninterrupted access to the converted Tidal soundtracks and play them in offline mode on any media device.
---
Part 3. Conclusion
As a result of this article, you now have a perfect overview of downloading Tidal music to phones and PCs. AudKit Tidizer Music Converter is the ideal tool for effectively downloading Tidal soundtracks. This software converts file formats flawlessly and allows you to play them on any media player. Use this app to listen to stream Tidal on Philips TV while you're not connected to the internet. To download soundtracks from the Tidal app, it is finally time to shift to the AudKit Tidizer tool and enhance your music streaming experience.
---