We know you love USB Audio Player Pro (UAPP) because of its amazing audio decoding features and sleek interface. That's why it is quite an extraordinary experience using Tidal UAPP. However, you may think it is impossible to transfer Tidal music to UAPP. For that reason, this guide was created to teach you how to easily use USB Audio Player Pro with the Tidal app.

It was obvious to us that trying to manually complete the transfer would include having to spend several hours finding a method to download the Tidal music files. After that, you would have to transfer all the files back to your android device which is likely to use a different format than the one used by your download file. Another problem is that using USB Audio Player Pro Tidal offline might also be impossible. Needless to say, this is a tremendously complicated process. So, without further ado, let's look at the one-stop solution.
---
Part 1. How to Get UAPP Tidal Integrated Offline: Tool
The basis of the process is to first download the Tidal music files onto your PC or Mac. Then you have to transfer the files to your device in order to open the Tidal tracks on UAPP. To download the files to your PC or Mac, we recommend using AudKit Tidal Music Converter. AudKit is the only software in the market that allows you to download HiFi and high-quality music. You can also convert Tidal to MP3, FLAC, Lossless, WAV so that output format works perfectly well with UAPP. It also enables 5X conversion speed and sets original ID3 tags

AudKit is your number one solution to download Tidal music and save it inside your PC or Mac. And, don't worry, AudKit Tidal Music Converter has a trial plan that is free to use. For that reason, you don't have to pay any money and take the risk of trusting a 3rd party software. So don't worry about paying your hard-earned money without a guarantee that you'll get a bang for your buck. If you like the software you should definitely consider buying the lifetime package.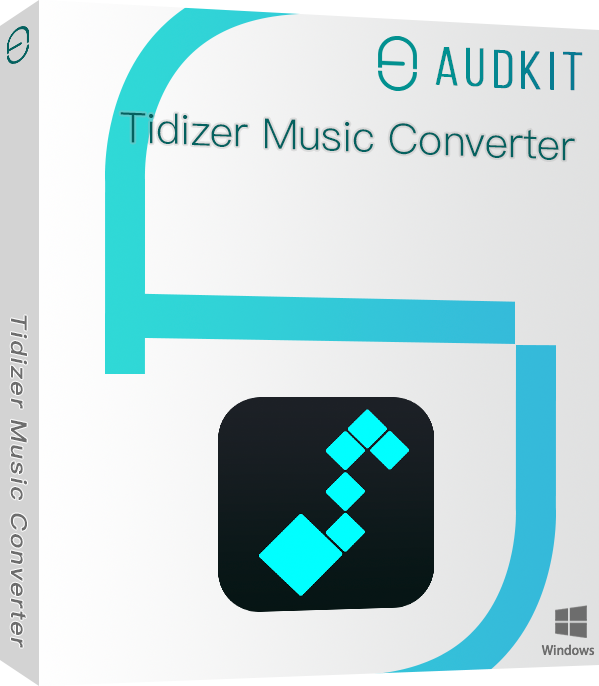 Main Features of AudKit Tidizer Music Converter
5X Tidal music conversion speed
Listen to music on other devices instead of just Tidal
Organise large playlists with just a few clicks
Convert Tidal to FLAC, MP3, Lossless and other formats
---
Part 2. How to Put Tidal on USB Audio Player Pro (3 Easy Steps)
Step 1 Install and register AudKit Tidal Music Converter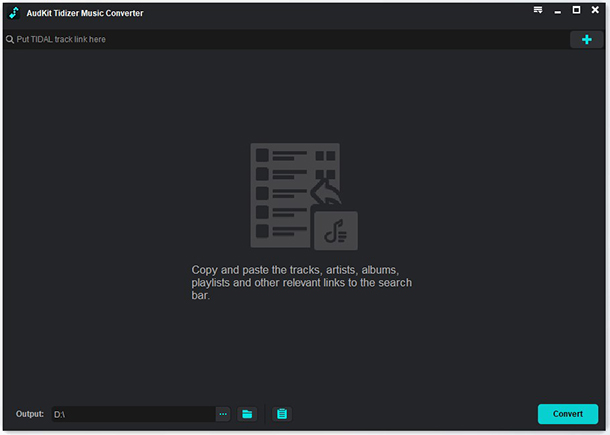 Visit AudKit's official website to download Tidal Music Converter for PC or Mac according to your computer system version. Next, log in to your Tidal account so that you can find all the music. Don't forget to register your copy of AudKit Tidal Music Converter.
Step 2 Set Tidal output formats for UAPP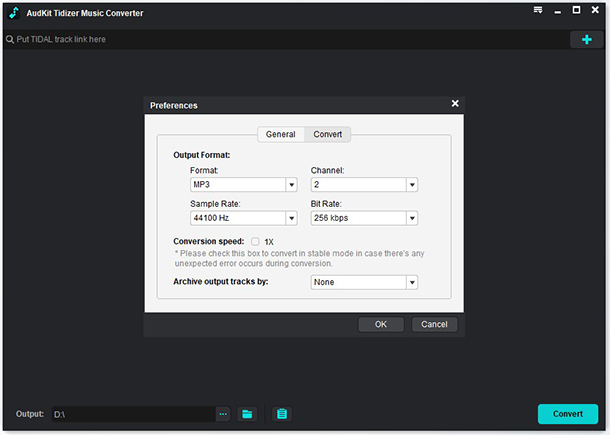 Click the menu icon available on the top right to select Preferences > Convert. Over here, you can customize the Tidal output format for USB Audio Player Pro, channels, sample rate, bit rate, and the archive way as needed. Now that you are able to use the built-in Tidal app search for your favorite playlists. Next, select the shiny blue icon so that you can add the entire playlist or just a few of the selected tracks.
Step 3 Import songs to AudKit and download them for UAPP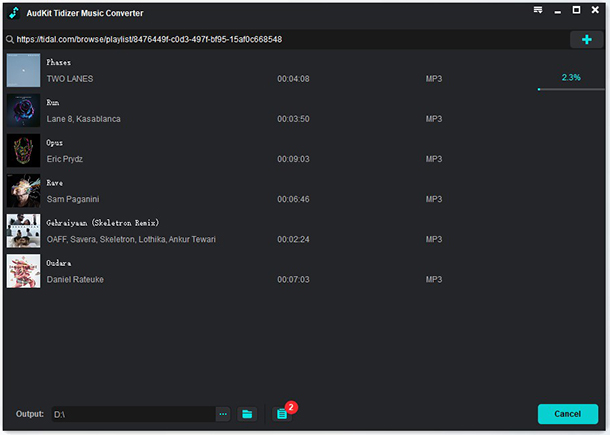 After forming a list of all Tidal songs that you want to download to your PC/Mac, select the convert tab so that you can begin the conversion process. As soon as it's done, you can click the 'Converted' > 'Search' tab to locate all your Tidal music downloads. You will then be redirected to the file's location on your storage.
---
Part 3. How to Transfer Tidal Tracks to UAPP
So now that you have all the best Tidal music tracks saved on your storage, the last part is to transfer the files to your device so that you can use USB Audio Player Pro Tidal offline.

Step 1. Open File Explorer to find the files that you want to transfer from your PC/Mac to your device that has Tidal UAPP.
Step 2. The next step is to send over a copy of the files to your device so that you can access the music tracks using Tidal USB Audio Player Pro. And the best way to do that is to use Google Drive because it is fast, secure, and can contain large amounts of data.
Step 3. Drag the files to Google Drive so that you can save them there. Make sure to use the same account used in your UAPP Tidal MQA device.
Step 4. Install the Google Drive app on your Android device if you don't already have it. To install it go to the Google Play Store and install the app.
Step 5. Open Google Drive on your phone and then locate the exact file you wish to download. And click to download the file.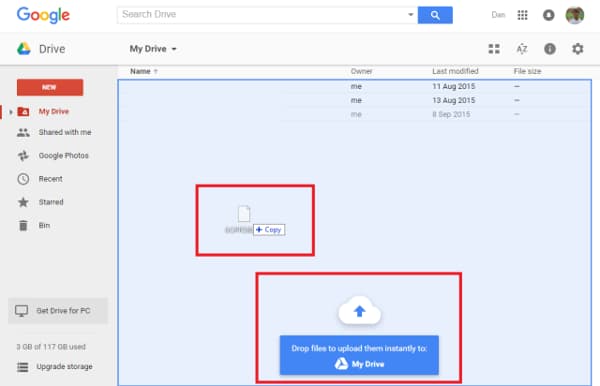 ---
Part 4. Conclusion
Hopefully, you now know how to use UAPP to play Tidal music tracks. With the help of AudKit Tidal Music Converter, the process is much more simplified. Now it's time to give us your thoughts. How was your experience using AudKit? Were you able to successfully download all the music files? Either way, leave a comment down below.
---