Poweramp is a music player for Android phones and tablets. It's well-known for its superb audio fidelity, extensive feature set, and easy-to-use interface. Users may use it to add a track counter, change the display theme, and reset the rating system, among other things. You may also skip tracks in an album playback while maintaining great sound quality on all devices. It is handier for you to listen to music offline on it. With such strong features, listening to Tidal music on Poweramp may be the greatest experience you have ever had.
Tidal is a renowned streaming music service, so if you want to play Tidal songs on Poweramp, you'll need to do a little more. It doesn't matter if you use a free trial or a subscription, by following the steps in this guide, you can easily acquire Poweramp with Tidal.
We're about to propose a simple approach for you to download Tidal music on your PC as local files. Then you may import and play songs from Tidal in Poweramp without any restrictions.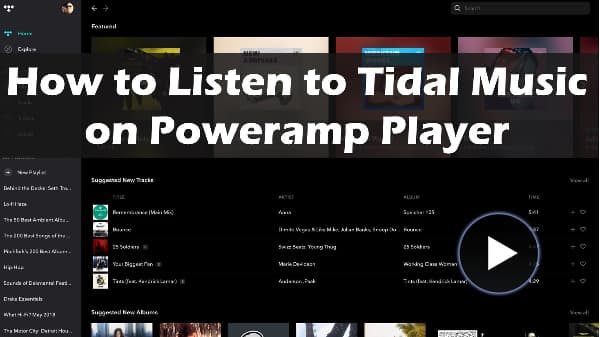 ---
Part 1. Get Tidal on Poweramp by Using AudKit: Tool
You may listen to the songs via the Tidal app for free and download them for offline playing if you have a premium Tidal account. When you try to move them to Poweramp, you will discover that you can't. Why? Tidal music is encoded in such a way that they are not ordinary audio files. However, Poweramp can only play audio files in popular formats like MP3, M4A, WMA, FLAC, and WAV. It is safe to conclude that Tidal and Poweramp do not complement each other. Thus, Poweramp is unable to play Tidal music.
Is there any way to fix it? From the examples above: You can remove the restriction if only you can obtain Tidal music in the formats allowed by Poweramp. It is necessary to have a tool that will assist you in obtaining the latest Tidal tracks. AudKit Tidal Music Converter is a powerful application for converting Tidal music to MP3, FLAC, AAC, WAV, M4A, and M4B formats. As a result, the converted Tidal tracks are now compatible with Poweramp. Thus, you may easily play Tidal music on it.
The music from Tidal will be stored without loss of quality during the format conversion procedure between Poweramp and Tidal. The ID3 tags of the music, such as title, group, genre, year, and so on, will also be retained. After you've uploaded your music to Poweramp, you can quickly find them. The AudKit Tidal Music Converter is extremely fast. In a short period, you will have the Tidal tracks converted. You may then immediately listen to them by loading them into Poweramp or other music players.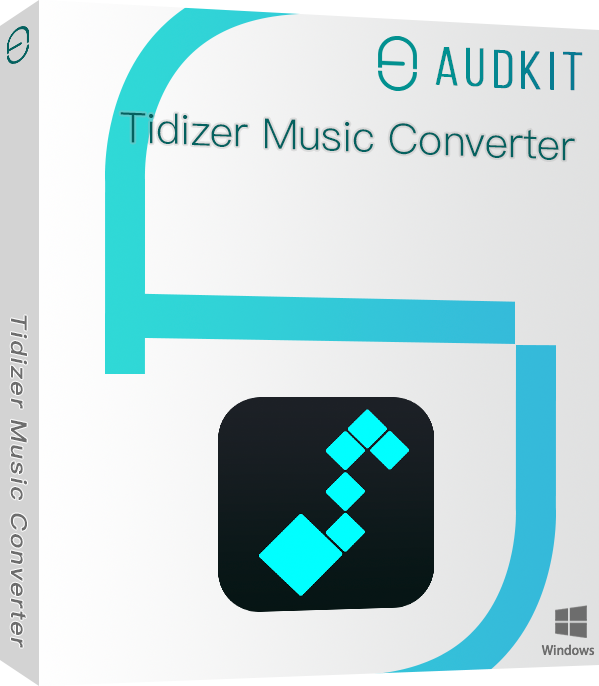 Main Features of AudKit Tidizer Music Converter
Download and play Tidal music on Poweramp offline
Convert Tidal music to Poweramp-required formats
Maintain Tidal lossless music quality for exporting
Keep 100% ID3 tags from original Tidal tracks
---
Part 2. How to Get Tidal on Poweramp by Using AudKit
It's simple to maintain Tidal music on Poweramp with the aid of the AudKit Tidal Music Converter. We've put up a step-by-step guide on how to download Tidal tracks for Poweramp. First and foremost, please download and install AudKit Tidal Music Converter on your computer.
Step 1 Add Tidal songs to AudKit for Poweramp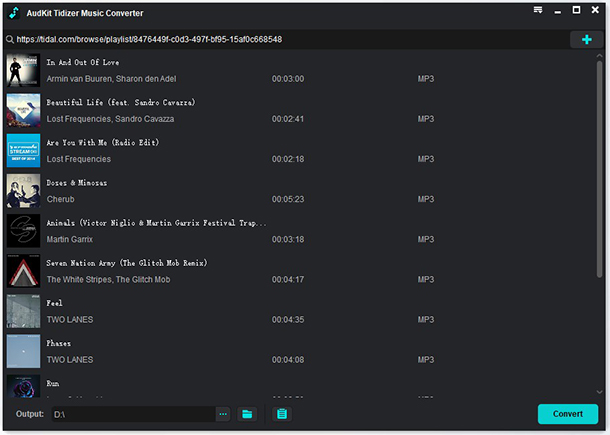 When you launch the AudKit program, the Tidal desktop app will automatically launch. On the Tidal app, select your favorite Tidal tracks. Select the "…" option. Copy the URL of the song and paste it into the search field. To import Tidal songs into AudKit, click the "+" button beside them. You may add up to 100 songs in a playlist at a time for bulk conversion.
Step 2 Set up Tidal audio for Poweramp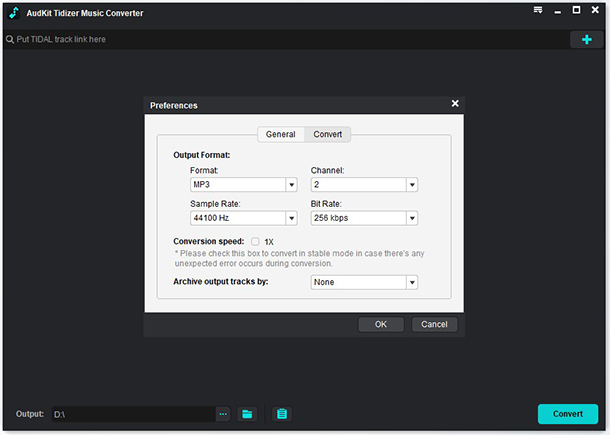 AudKit Tidal Music Converter allows you to reset the settings. You may configure the output format, channel, bit rate, and sample rate on the window. To complete, simply touch the "Preference" > "Convert" button. If you utilize Tidal HiFi, you should go with FLAC, 16bit, 44100Hz. Choose FLAC, 24 bit, and 96000Hz for Tidal Master users. By selecting the "1X" option, you may improve the stability of the conversion process.
Step 3 Start Tidal music conversion for Poweramp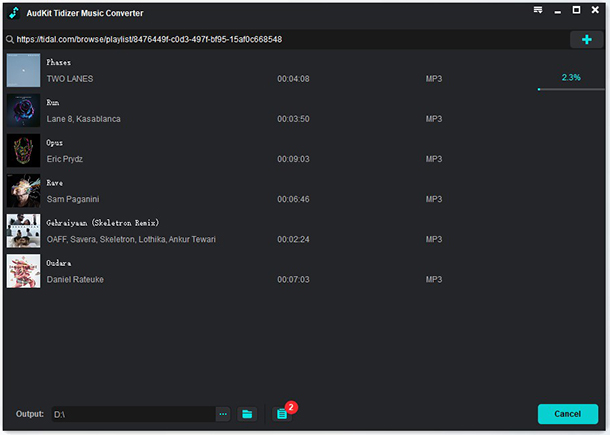 Please click the huge "Convert" icon at the bottom to download Tidal music once you select the "OK" button to preserve the settings. On the window, you can observe the conversion process. When it is complete, click the "History" button to see the "Converted" catalogue. As a result, the converted Tidal files may be found in the history folder. If you utilize the free version of the AudKit program, you will receive one-third of the file back. You can receive an entire Tidal song if you pay for it.
---
Part 3. How to Import and Play Tidal Music on Poweramp
You may now import all of the Tidal tracks you need into Poweramp. To load Tidal music to Poweramp for playback, follow the instructions below:
Step 1: Connect your PC and Android phone using the USB cord.
Step 2: Save the Tidal files that have been converted to your PC.
Step 3: Copy and paste the Tidal music into your Android phone's music folder.
Step 4: Launch the Poweramp app on your smartphone. You may now easily get Tidal on Poweramp.
---