Apple Music is a dedicated music streaming service provided by Apple for all its users. Thus, users can stream millions of songs, music, tracks, and playlists from multiple artists and genres. Meanwhile, the platform also allows offline listening of songs and playlists. Thus, if you're out for a picnic and don't have internet, Apple Music will have your back covered.
If you're an Apple Music fan, it is lucky that it has been supported by multiple devices, like Apple TV, Apple Watch, Sonos, etc. And for users who love video games, they may more care about the question "Does PS5 have Apple Music?" Fortunately, the Apple Music app is now available on the PS5 game console. Subsequently, you will also ask "How to get Apple Music on PS5?". All right, let's start at once.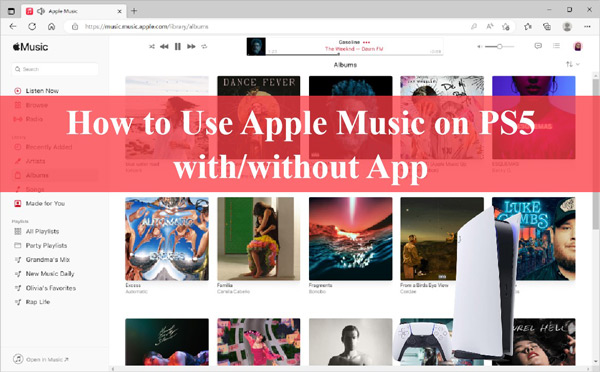 ---
Part 1. How to Use Apple Music on PS5 via Apple Music App
PlayStation 5 (PS5) is a video gaming console allowing users to play games virtually. Meanwhile, listening to Apple Music while gaming on PS5 can help increase the overall experience. Since the music app is on PS5, you can install it immediately on your PS5.
How to Get Apple Music on PS5
Are you looking to install Apple Music on PS5? Find simple and easy steps here that will help you move forward:
Step 1. After starting PS5, click "Media" from the home screen display. Continue to select the "TV & Video" category, and search "Apple Music" in the search bar. Select the "Apple Music" and press the "Download" button.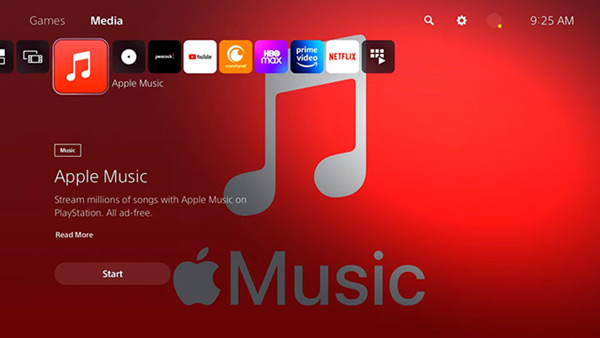 Step 2. After installation is complete, open the Apple Music app and click the "Start Listening" button. Continue to select the "Don't Send" option, and now login into your account to connect Apple Music to PS5.
How to Control Apple Music on PS5
Once you've set up the Apple Music app, you can go on and play the songs from Apple Music while playing games.
Step 1. Head to the Apple Music app and select a playlist to play.
Step 2. Next, back to the Game page to select one game you're going to play.
Step 3. Press on the PS button on your console to open the control center, and you will see a displayed Apple Music card.
Step 4. Tap on the Apple Music card and now you can choose to start playing the song or skip to the next one. You can use the PS button to return to the game.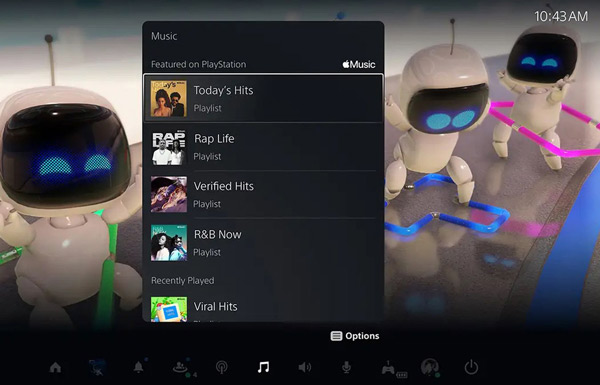 That's how to control Apple Music on PS5 while you're in a game.
---
Part 2. FAQs about Apple Music on PS5
Still not satisfied with the provided information on how to use Apple Music on PS5? These FAQs will help increase your knowledge and understanding:
1. Can You Control Apple Music on PS5 from iPhone?
Yes, you can control Apple Music on PS5 from your iPhone. It's possible after you connect the same Apple Music account available on your iOS device with your PS5.
2. Why Is Apple Music Not Working on PS5?
There may be several reasons for the Apple Music on PS5 not working issue. This includes your Apple Music app not being updated, your subscription being over, your Apple Music not being linked with PS5, or your PS5 firmware not being updated.
3. Will Apple Music Stop Playing While Gaming?
Not necessarily, but in some cases, Apple Music may stop playing while gaming because there may be compatibility issues within some games. Or there might be connectivity issues.
4. Is Apple Music on PS4?
No, there isn't any Apple Music app for PS4. However, you can find the Apple Music app on the PS5 gaming console. Thus, your PS5 gaming would become more special and exciting with Apple Music playing as well.
---
Part 3. How to Play Apple Music on PS5 Without Apple Music App
If you're looking to play Apple Music on PS5 without installing the Apple Music app, you need AudKit Apple Music Converter for this purpose. This software allows you to convert Apple Music to formats like AAC, M4A, MP3, FLAC, WAV, and more. Thus, now you can pursue offline playback for Apple Music for PS5 without any restrictions. After all, previously, Apple Music required iTunes or Music app to play songs.
For a better user experience, this music converter allows recording music in ALAC lossless quality. The AudKit Apple Music Converter leverages advanced encoding and decoding technology that allows recording Apple music in different sound qualities and without damaging original metadata. In general, you'll get 30X faster speed during the music conversion and downloading process.
With batch processing, you can simultaneously process multiple music files from Apple Music on your Windows and Mac devices, which saves valuable time. Moreover, the ID3 tags are ideally preserved in a piece of music, which includes track number, composer, title, artist, and more.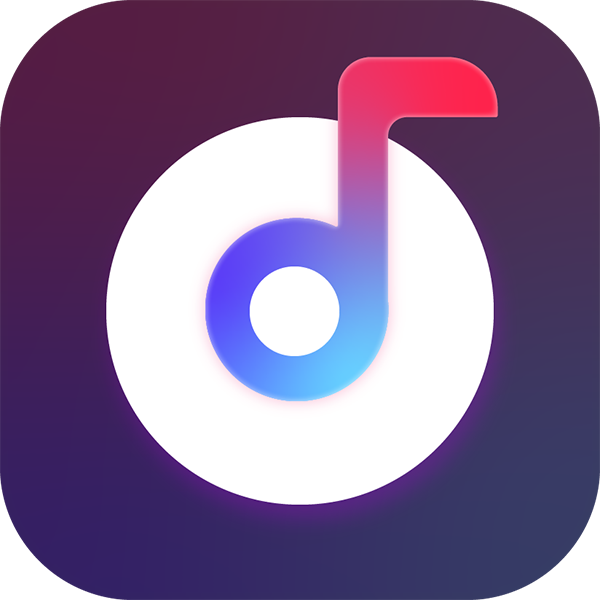 Main Features of AudKit Apple Music Converter
With free and quick updates, underlying errors get instantly fixed
Using this tool is very easy and convenient for even beginners
Download songs from Apple Music to MP3, WAV, FLAC, etc.
Maintain 100% lossless quality and metadata during music conversion
Steps to Use AudKit Apple Music Converter to Download Apple Music Songs
If you want to download Apple Music locally to your files using AudKit Apple Music Converter, follow these simple and easy steps here:
Step 1 Download and register for AudKit Apple Music Converter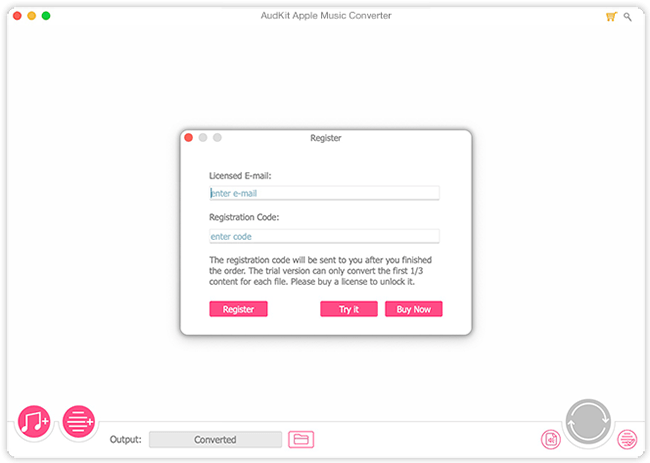 After downloading AudKit Apple Music Converter, open the software and continue to register by clicking "Menu" and then "Register" from the top-right side. The Mac users must click "Help" and then select the "Register" option.
Step 2 Import Apple Music tracks for download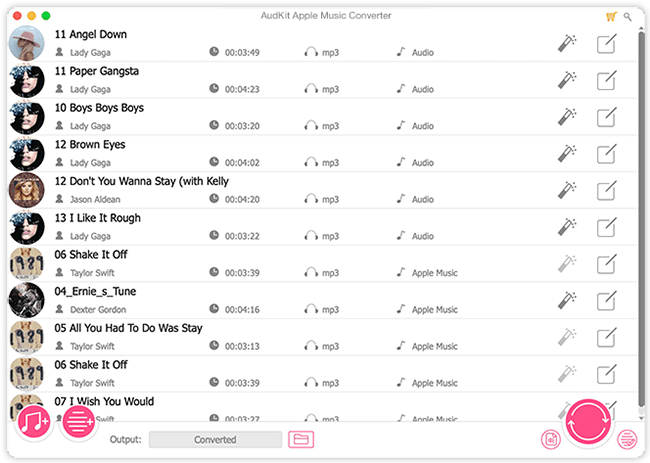 Continue to click the "Add" buttons from the bottom-left to import music files. The second "Add" button will import music files from your computer folder. The first "Add" button will open your iTunes music library. For this purpose, you have to turn on "Share iTunes Library XML" to get your tracks on the converter.
Step 3 Define Apple Music audio formats for PS5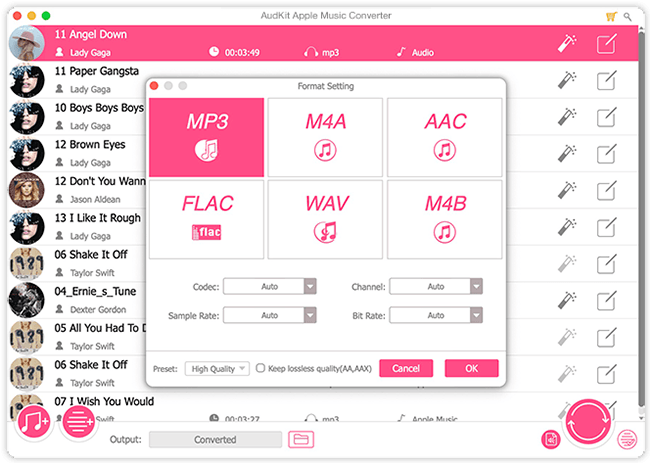 Once your desired music tracks are imported, move forward to adjust the output format. For this, click the "Format" icon and convert the music into desired music format. You can also adjust music's bit rate, codec, and sample rate. Click "OK" once the settings are done.
Step 4 Download Apple Music offline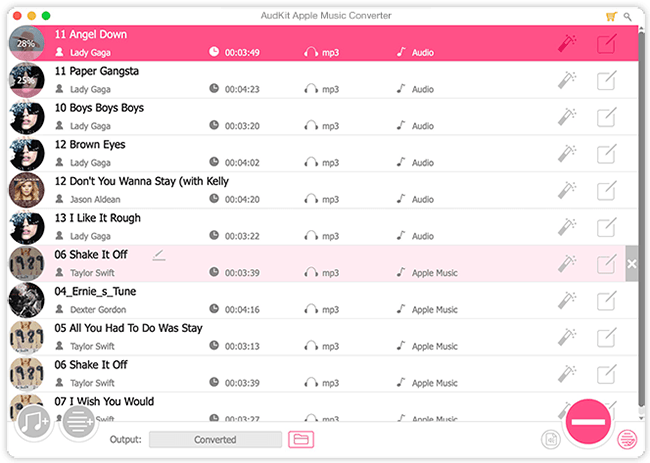 Press the "Convert" button to begin the Apple Music conversion process. After the converting process is completed, the music is downloaded and saved in a local folder. Attach a USB drive to the computer and copy all the music tracks from the computer on the USB drive. Move forward by attaching the USB to the PS5 to listen to songs on PS5.
---
Part 4. In Conclusion
Apple Music is a great facility to listen to your favorite songs and music tracks. Meanwhile, listening to your favorite Apple songs offline while playing games on PS5 can be enchanting and exciting. Moreover, this article discussed the Apple Music PS5 connection by installing the Apple Music app or using the AudKit Apple Music Converter. The steps are all easy to understand and follow, you can try AudKit Apple Music Converter if you're a free Apple Music user as it helps you play Apple Music on many devices including PS5.
---