When you play favorite tracks from Tidal, Spotify, and many other sites, would you like to integrate all your favorite songs into one program? So that you don't need to switch back and forth?
Foobar2000 music player is a preferred choice for many users. It is a popular free-to-download music player that supports various audio formats. However, it isn't easy to play Tidal music via Foobar. You have to seek an alternative to the Foobar Tidal plugin to use Foobar with Tidal since they are not integrated officially. Now please read on and find out how you can play Tidal via Foobar2000.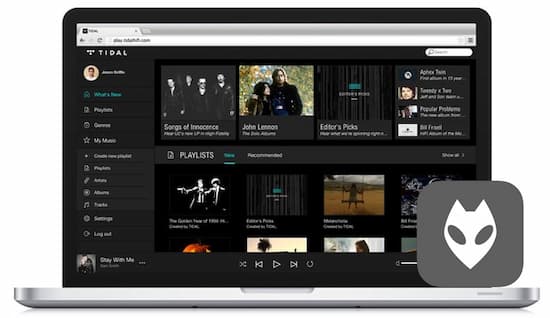 ---
Part 1. Best Replacement of Foobar Tidal Plugin – AudKit
Do you know why you can't have Tidal music on Foobar2000? You should note that Tidal tunes are limited through copyright protection. That makes it impossible to download or transfer to other devices. So, you can only play Tidal songs on the Tidal app and not play Tidal via Foobar2000 or any other player.
For this reason, you need a third-party tool that acts as a Foobar Tidal plugin. And this is where AudKit Tidizer Music Converter comes into play. To listen to Tidal with Foobar2000, AudKit Tidizer Music Converter is a vital tool to remove the protection on Tidal files. This app also lets you convert Tidal songs to MP3, AAC, FLAC, etc. in HiFi quality. Just select the file format that Foobar supports.
Furthermore, using this wonderful tool, you can change or customize your audio output parameters. You can alter the sound bit rate, sample rate, channel, etc., that meets your demands. After using AudKit, the Tidal downloaded songs will store on the local device forever even if your Tidal subscription expires. So that you can play Tidal via Foobar2000 forever.
Now let's take a look at some of the key features you can expect from this spectacular tool: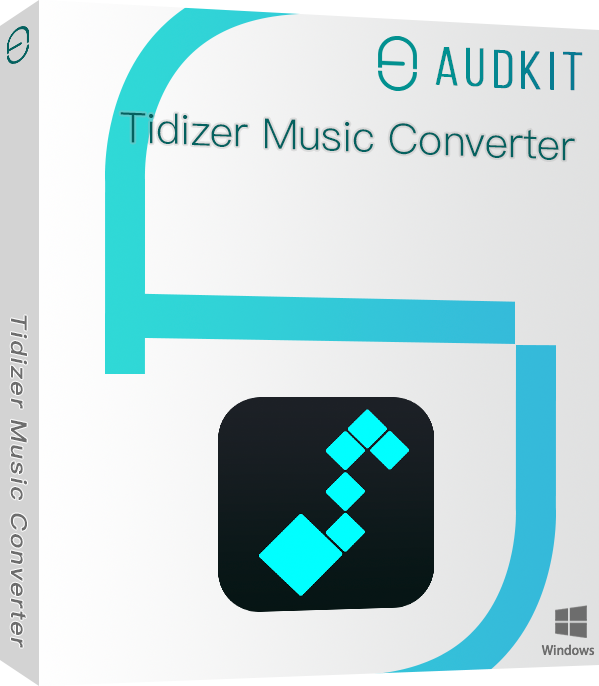 Download, convert and save Tidal music for transfer to Foobar2000
Convert Tidal music to FLAC, WAV, AAC, MP3, etc.
A Lossless conversion process and retains ID3 tags
Download Tidal songs for Foobar2000 and offline play
---
Part 2. How to Stream Tidal Music to Foobar2000
Now, let's see a step-by-step guide on how to use AudKit Tidizer Music Converter for Foobar2000. Before starting the process, ensure you have installed the Tidal app on your device and AudKit Tidizer Music Converter. Once you launcg Tidizer, the built-in app will show up.
Then unlock all Tidal features by opening the 'Menu' > 'Register' option from the top-right task bar. Next, copy and paste the licensed email and registration code to activate Tidal's full version.
Step 1 Customize Tidal audio output parameters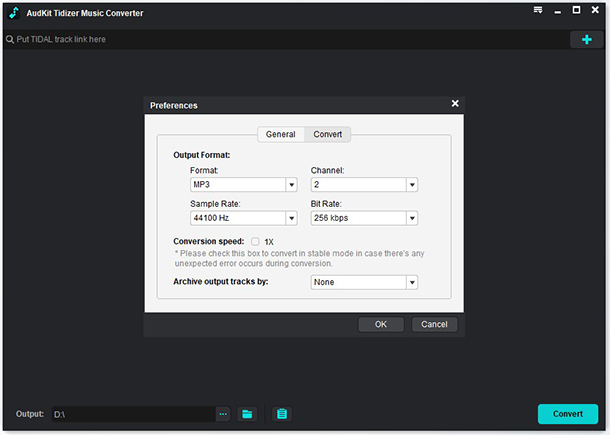 On the interface, locate the menu button on the top right corner. Select the 'Menu' button, scroll to 'Preferences' and click 'Conversion'. Now here, the app lets you customize your audio output settings, including setting the audio format. You can alter the sample rate, audio channel, bit rate, and many other song parameters. Moreover, you will select the desired sound output format, for example, MP3, but you should select the supported Foobar2000 format. Once you have customized the settings, click the 'OK' button to save the changes.
Step 2 Add Tidal songs for Foobar2000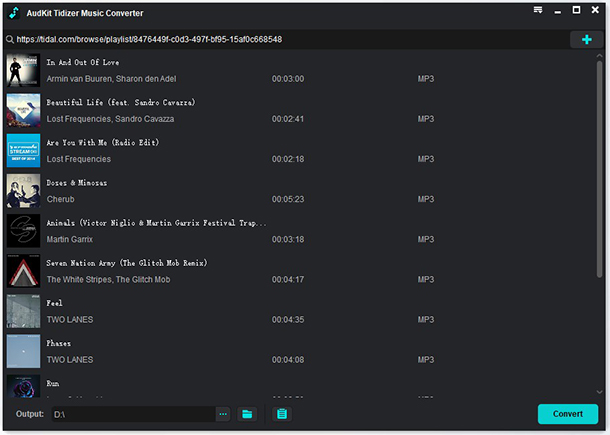 Now, to use Foobar with Tidal, you need to add your Tidal songs to the AudKit Tidizer app for conversion. You will see a glittering 'Add Music' button on the bottom-right corner from the app's interface. Hit the button, and a window launches where you can browse through and select the tracks you wish to convert for Foobar Tidal integration. You can select an entire playlist, albums, or single tracks.
Step 3 Download and convert Tidal songs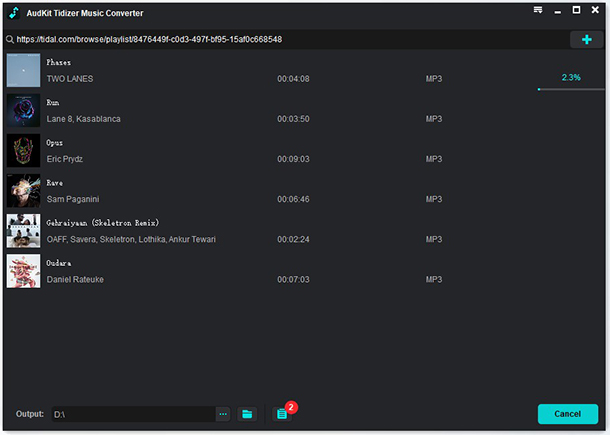 Lastly, click the 'Convert' icon on the lower right corner to begin the conversion process. AudKit Tidizer initiates the conversion automatically you hit the convert tab. In the process, you can add more songs for conversion for Foobar2000 streaming on Tidal. Once complete, find your converted files by clicking the 'Converted' tab, and the storage location for your converted Tidal songs opens.
---
Part 3. How to Play Tidal via Foobar2000
Foobar and Tidal are not integrated, but AudKit Tidizer has made it easier to use Foobar with Tidal. But you have to add the converted songs to Foobar2000 to enjoy. Here are detailed steps to play Tidal songs via Foobar2000.
Step 1: Launch your Foobar2000 media player on your PC and hit the 'File' tab from the main interface. From the pop-up window, select the 'Add Folder'. From here, a new window will launch, directing you to the folder directories on your computer.
Step 2: Browse through the folders and click on the folder containing converted Tidal songs, then hit 'Select Folder' to transfer Tidal songs to Foobar2000. From the above simple steps, you can play Tidal via Foobar with no protection.
---
Part 4. Conclusion
Have you read the above steps? If yes, now you have the best alternative Foobar Tidal plugin, AudKit Tidizer Music Converter that lets you play Tidal with Foobar easily. In addition, you can transfer your tracks to any other device for further editing or listening on the move.