Music is best enjoyed in lossless quality, and Tidal has become one of the best sources for streaming HiFi music. While most music enthusiasts prefer streaming services like Tidal, many still prefer to download and store their music offline. To get the best sound quality from Tidal, it is essential to use a digital audio player (DAP) that supports Tidal's Master Quality Authenticated (MQA) technology. So, what is the best DAP for Tidal MQA/offline?
There are a few things to consider when choosing a DAP for Tidal MQA/offline. Firstly, you will need to ensure that the DAP supports offline playback. Secondly, it should have a good DAC (digital-to-analog converter) to convert digital music files from Tidal into analog sound. And it should be able to support Tidal's MQA files. In this article, we will show you how to download Tidal music offline for DAP devices and help you find some of the best DAP with Tidal offline.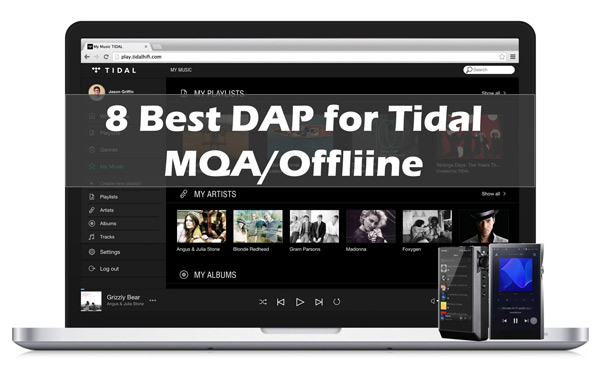 ---
Part 1. How to Download Tidal Music for Use on DAP Offline
While many people enjoy streaming Tidal music from DAP devices, the Tidal subscription cost can be a problem for some. And at the meantime, some DAPs are found that they are not supported Tidal even if you're a Tidal subscriber. Fortunately, there are ways to download Tidal music files and store them offline on your DAP device with no plan. This can be done using a tool called AudKit Tidizer Music Converter.
AudKit Tidizer Music Converter is a tool that allows you to download and convert Tidal songs without a premium. It is effortless to use and only takes a few minutes to get the downloading process done. With this tool, you can download your favorite Tidal playlists, albums, or tracks, save them offline on your computer, and transfer them to your DAP device for playback.
The converter software has some immense features that make it one of the best for Tidal offline playback. Courtesy of its lossless technology, you can download Tidal tracks in FLAC format and enjoy the same quality as the original recording. It also retains all the ID3 tags after conversion, which is crucial if you want to keep your Tidal music collection organized.
Most importantly, the app supports various output formats compatible with DAP, including MP3, FLAC, WAV, AAC, and M4A. This means you can use the AudKit Tidal Music Converter to download Tidal music for any DAP device you want. Also, it offers 5X conversion speed, much faster than most converters on the market.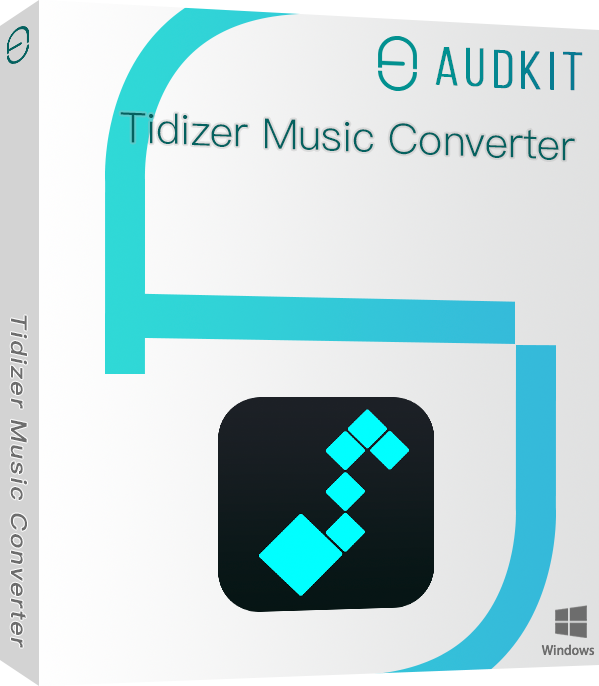 Main Features of AudKit Tidizer Music Converter
Download Tidal playlists to your PC for offline listening
Convert Tidal to MP3, FLAC and other formats supported by DAP
Support 5X batch conversion speed of Tidal songs
Retain original audio quality and ID3 tags after conversion
How to Download Tidal Music for Offline Use on DAP
Download and install the AudKit Tidizer Converter application on your Mac/Windows computer. Launch it and enter your licensed email address and registration code to activate the application. Then, follow the steps below.
Step 1 Reset the Tidal MQA output profile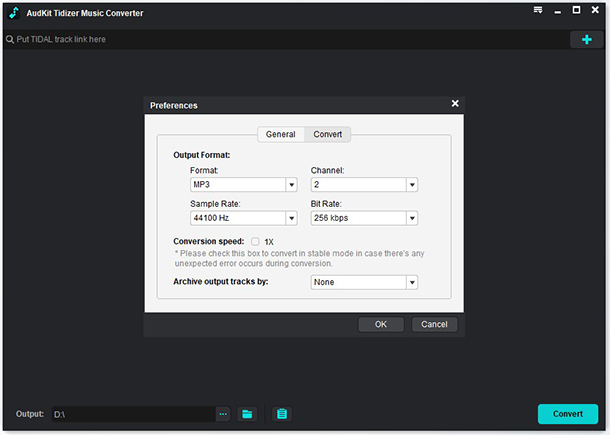 Go to the main menu icon and select "Preferences" > "Convert". Now, you can reset the output profile for Tidal MQA music according to your need. For instance, you can change the output format, bit rate, sample rate, and more.
Step 2 Add Tidal music files to the AudKit app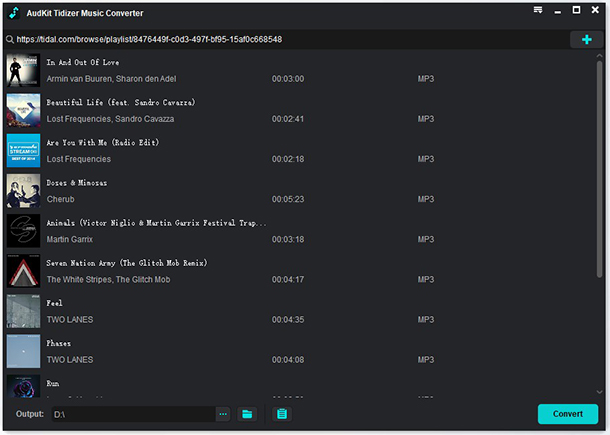 Once you have set up the Tidal output profile, log into your Tidal account. Then, select the playlists, albums, or tracks you want to download. Right-click on your selection and click "Share" > "Copy Track Link" to get the URL link of Tidal music files. Paste the AudKit search bar link and hit the "+" button to add the song. Alternatively, you can drag and drop the songs onto the converter interface to import them.
Step 3 Start downloading Tidal music tracks offline for DAP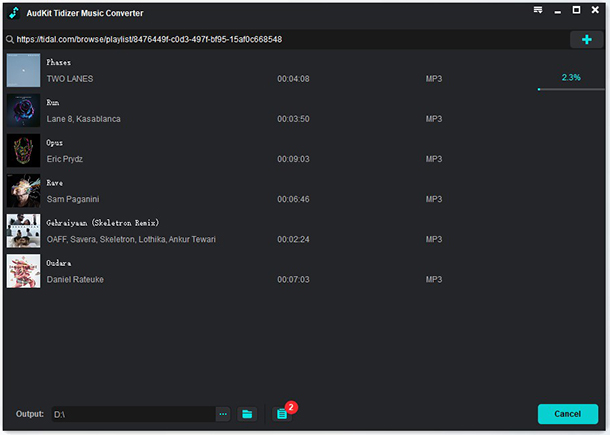 After adding the Tidal files, click on the "Convert" button to download Tidal MQA. When the conversion is complete, you can go to the "Converted" icon to find the well-converted Tidal MQA files. Now, you can transfer the converted tracks to any DAP device for offline playback.
---
Part 2. Top 8 Best Tidal DAP
Now that you know how to download Tidal music offline, it's time to look at some of the best DAP devices for Tidal MQA/offline use. Below are our top 8 best DAP for Tidal picks.
1. Sony NW-WM1Z
The Sony NW-WM1Z is a high-end Walkman, a high-resolution music player that supports a wide range of Hi-Res file formats, including FLAC, ALAC, and DSD. It can also play back MQA files from Tidal Masters. The Sony NW-WM1Z has 256GB of internal storage and microSD card slots that support up to 512GB of additional storage. It has 33 hours of battery life when playing MP3 files and 30 hours when playing Hi-Res files.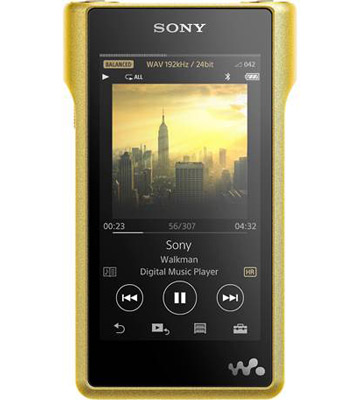 2. FiiO M6
Running on Exynos 7270, FiiO M6 is the company's first DAP to use a USB Type-C connector and supports up to 384kHz/32-bit PCM as well as DSD256 files. The FiiO M6 uses two separate crystal oscillators for its low and high-frequency ranges, which the company believes results in better sound quality. It is also the first FiiO player to feature LDAC, aptX, and SBC Bluetooth codec support.
3. Surfans F20
Surfans F20 is portable, budget-friendly, and one of the best DAPs for Tidal. It has a simple, elegant design with a 2-inch color screen and supports various file formats, including DSD, FLAC, APE, WAV, and more. It also has Bluetooth 4.0 support for wireless streaming. The Surfans F20 does not have internal memory, but it has a memory slot that supports 256GB via a 128 GB SD card.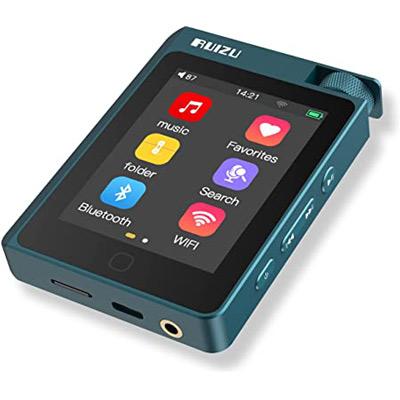 4. FiiO M11 Plus
The FiiO M11 Plus Tidal DAP runs on the legendary octa-core Snapdragon 600, making it one of the snappiest and most responsive DAPs on the market. It comes with a high-end AK4497EQ DAC and two headphone outputs – a 3.5mm single-ended and a 2.5mm balanced output. The M11 Plus supports all major lossless file formats and can play hi-res files up to 32-bit/384kHz and DSD256. Also, it has 5.0 Bluetooth connectivity.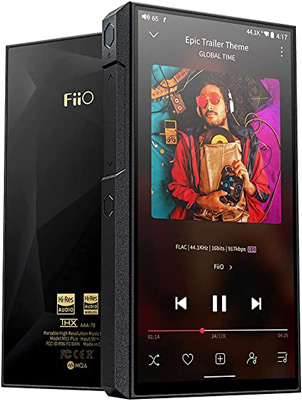 5. Hidizs AP80 Pro
Hidizs AP80 Pro is one of the best portable LDAC lossless music players that comes with a dual Ess flagship ES9218P DAC chip powerful to decode SNR of up to 130dB. The DAP can play Hi-Res 24Bit/192kHz music files with ease. With a 3.5mm headphone output, it can handle Hi-End headphones effortlessly. This Tidal DAP supports HWA, SBC, AAC, aptX, and LDAC wireless codecs. With its battery, Hidizs AP80 Pro can play Tidal MQA music for up to 15 hours on a single charge.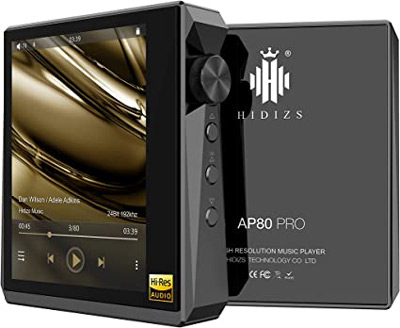 6. Shanling M6 Pro
The newly enhanced Shanling M6 Pro is an Android-based Tidal DAP with two AKM AK4497EQ DACs for an authentic Hi-Res listening experience. With its 4.4mm balanced output, the DAP can easily drive even the most demanding headphones. The M6 Pro has native Tidal support for streaming lossless and Hi-Res music files. With up to 32GB of internal storage and expandable storage via Micro SD, Shanling M6 Pro can store thousands of songs from Tidal. It has a 4.7 inch, 720p screen display for easy navigation.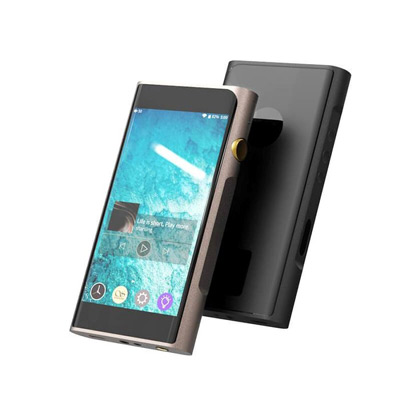 7. Astell&Kern A&Futura SE200
Astell&Kern A&Futura SE200 is one of the best DAP for Tidal offline. This HiFi audio player can set you $1000 back, but it is worth every penny. The DAP comes with a 5-inch WVGA OLED display, 256GB of internal storage, and two microSD card slots that support up to 1TB of expandable storage. With its Multi-DAC of 2 x ESS ES9068AS + 1 x AKM AK4499EQ, the DAP can produce exceptional sound quality if you play Tidal on Astell and Kern. The A&Futura SE200 supports all major lossless file formats and has a wide range of connectivity options, including Wi-Fi, Bluetooth, and USB.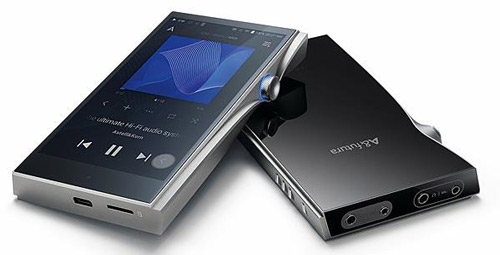 8. iBasso DX160
Engineered with dual CS43198 DACs, iBasso DX160 is capable of decoding Hi-Res files up to 32bit/384kHz and DSD256. The DAP is powered by an octa-core CPU that ensures a smooth and responsive user experience. Users can play their favorite Tidal songs via Bluetooth 5.0. The iBasso DX160 has a 3.5mm headphone output and supports LDAC, aptX HD, and other popular wireless codecs. With up to 13 hours of battery life, the iBasso DAP can play Tidal songs for long hours on a single charge.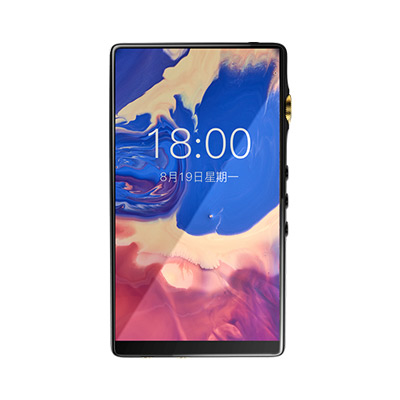 ---
Part 3. Comparison of the Top 8 Best Tidal DAP
Now that you know about the best 8 DAPs for Tidal, then let us see how they compare. Below is a comparison of the best Tidal DAPs mentioned in Part 2.
Price
Storage Capacity
Sampling Rate
Supported Files
WiFi
Bluetooth
Sony NW-WM1Z
$3200
256GB
384kHz/32-bit rate and DSD
AAC (Non-DRM), AIFF, ALAC, DSD, FLAC,
HE-AAC, Linear PCM, MP3, WMA (Non-DRM)
No
Yes
FiiO M6
$149.99
2GB
8kHz – 384kHz (8/16/24/32bits)
ISO, DSF, DFF, APE, FLAC, ALAC, WMA, AAC, OGG, MP3, WAV, AIFF, DTS
Yes
Yes
Surfans F20
$123.99
None
384kHz/32 bit
MP3, AAC, ALAC, AIFF, APE, OGG, FLAC, WMA, M4A, WAV
No
Yes
FiiO M11 Plus
$699.99
64GB
384kHz/32bit
ALAC, AIFF, FLAC, WAV, WMA Lossless, APE (Multiple), DSD, DXD, MP3, OGG, WMA
Yes
Yes
Hidizs AP80 Pro
$240
None
32-bit/348kHz
FLAC, APE, WMA, WAV, ALAC, DSF, DSD, DFF
No
Yes
Shanling M6 Pro
$799
32GB
768kHz/32bit
AAC, DFF, FLAC, WMA, WAV, ALAC, OGG, MP3, DXD, DSF, AIFF, APE, PCM
Yes
Yes
Astell&Kern A&Futura SE200
$1,049.12
256GB
32bit/384kHz
MP3, AAC, ALAC, WAV, DSF, OGG, MQA, DFF, AIFF, APE, FLAC, WMA
Yes
Yes
iBasso DX160
$399.00
32GB
32-bit/384kHz
MQA, APE, FLAC, WAV, WMA, ACC, ALAC, ISO, DSF, and DFF
Yes
Yes
---
Part 4. FAQs about Tidal DAP
1. What Is a DAP?
A digital audio player (DAP) is a portable media player that can store and play digital audio files. Most DAPs are designed to stream music, but some can also playback video and other types of digital media.
2. Do You Need a DAP?
A DAP is not strictly necessary but can be helpful in some cases. If you have a good Internet connection and are using a computer with good speakers or headphones, you can get by without one. However, if you want to listen to music on the go or in places where your Internet connection is unreliable, a DAP can be a good investment.
3. Which DAP Is Best?
There is no definitive answer to this question. It depends on your needs and budget. Some popular options include the Astell&Kern AK Jr, FiiO X5 III, and Sony Walkman NW-ZX2.
4. How Do I Choose a DAP?
There are many factors to consider when choosing a DAP for playing Tidal MQA music. Some things to keep in mind include:
What type of music do you listen to?
How important is sound quality to you?
How much money are you willing to spend?
Do you need extra features like a built-in microphone or FM radio?
Once you have figured out your needs for a Tidal DAP, it will be much easier to select one that is suitable for you. You can read reviews, compare specs, and even listen to different models before making your final decision.
---
Part 5. Conclusion
It's convenient to carry a Tidal DAP outside for listening offline. Playing Tidal music offline requires the Tidal music files are supported by the DAP. While there are many lossless music players on the market, not all of them support Tidal. Therefore, we have a guide on how to download Tidal offline for your reference first.
While picking which is the best DAP for Tidal, 8 Tidal DAPs mentioned in this article are some of the best options that you have in terms of sound quality, features, and price. Choose the one that best suits your needs and budget, and enjoy listening to your favorite Tidal songs offline.
---