"In the pandemic, I have switched to Chromebook to easily study from home. Before, I was using my macOS laptop which was slow in terms of performance. Now, I want to get Tidal on Chromebook. Tidal has its software for macOS, Windows, and Linux but I couldn't find the Tidal link to play Tidal on a Chromebook. Please help me out with how does Tidal app work on Chromebook master. Thanks!" – User on the Internet.
Are you looking to use Tidal for Chromebook? If yes, then you don't have to worry anymore. Our article shows you how you can do Tidal work in Chromebook. You will see three simple ways through which you can easily play Tidal on a Chromebook. Make sure to follow the guide step-by-step and go through the whole article.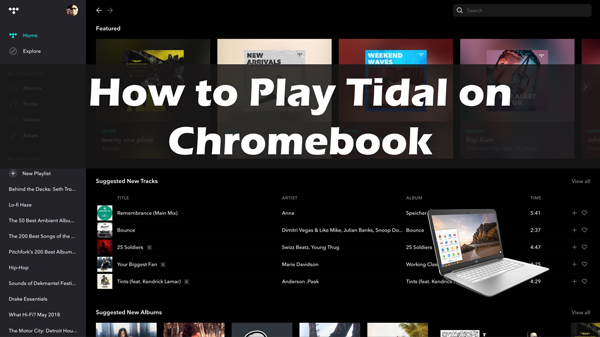 ---
Part 1. How to Play Tidal on a Chromebook: Tidal for Chromebook App
Tidal gives you two official ways to play its music on the Chromebook. You can enjoy Tidal HiFi music streaming services straight from your Chromebook using them.
Tidal's two types of services are high-quality premium music and lossless CD-quality music. But, don't worry, its benefits come with a Tidal free trial of 30 days that you can try before choosing any from them. Let's see each method one by one in detail below.
Get Tidal HiFi/Master on Chromebook via Free Trial
Step 1: Go to the official Tidal website from your Chromebook. You can use a 30-days free trial of the Tidal application. Using that, you can begin your experience with Tidal music on your Chromebook.
Step 2: Create your free account and sign in to Tidal using it.
Step 3: Start streaming and using Tidal HiFi music.
You can stream the Tidal music for free for 30 days. Once the 30 days are completed, you can choose a suitable premium subscription plan.
Get Tidal HiFi/Master on Chromebook via Subscription
Once you have the 30-day free trial over, you need to switch to a Tidal Premium subscription. After choosing the Tidal plan that suits you, you need to pay for it. Once paid, you can begin to get your Chromebook stream Tidal music. Follow the below steps:
Step 1: Open https://tidal.com/pricing.
Step 2: Choose your premium plan from HiFi or HiFi plus.
Step 3: Pay for the premium plan using any Tidal given payment method.
The HiFi Premium plan will cost you $9.99 per month. The HiFi Plus Premium plan that gives HD sound quality costs $19.99 per month.
---
Part 2. How to Get Tidal on Chromebook without Subscription
There is a simple way if you want to get Tidal without any subscription on Chromebook. You can use the AudKit Tidal Music Converter to help you get Tidal music on your Chromebook. Once you have the music, you can play it on your Chromebook anytime without needing the Tidal app or any of its subscriptions.
AudKit Tidal Music Downloader is a simple tool that lets you convert and download Tidal HiFi music in just three steps. The conversion speed is 5X faster under normal circumstances. AudKit Tidizer allows you to remove the protection from Tidal music and keep all original ID3 tags during conversion.
Apart from removing Tidal protection, the AudKit Tidal Music Converter allows you to convert Tidal music into MP3, M4A, AAC, and other Chromebook-supported audio formats. So that you can offline play Tidal songs on Chromebook or any device without the Tidal subscription.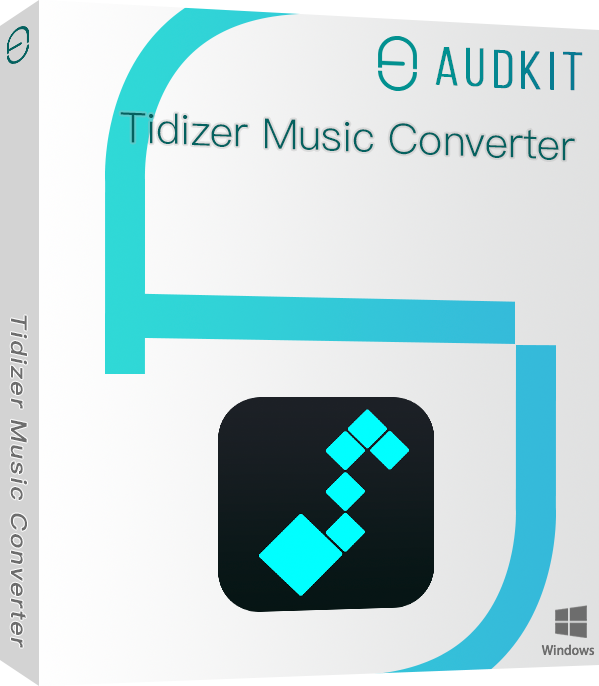 Main Features of AudKit Tidizer Music Converter
Convert Tidal music into Chromebook-supported audio formats
Download Tidal music to play on Chromebook anytime
Keep original HiFi quality and ID3 tags from Tidal music
Take 5X speed to download Tidal songs for offline playback
Steps to Use AudKit Tidal Music Converter to Download Tidal HiFi/Master Tracks on Windows or macOS Computer
Step 1 Change or set up the output format for Chromebook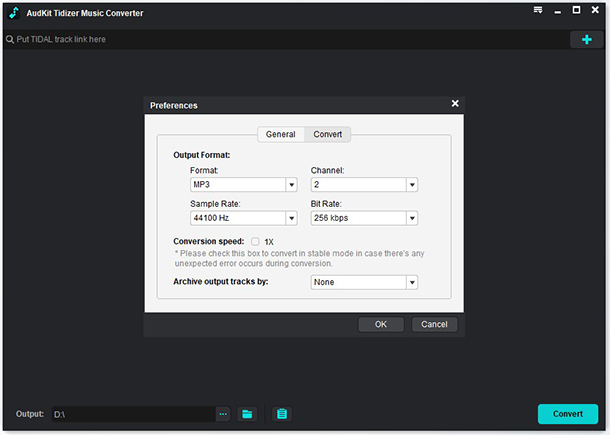 Run the AudKit Tidizer Music Converter on your computer after downloading it from its official website. Then go to Preferences and select Conversion from the Conversion drop-down box.
You'll be sent to a new window where you may customize the Tidal music output format and reset other settings like sample rate, bit rate, and channel.
Step 2 Import Tidal music into AudKeep for Chromebook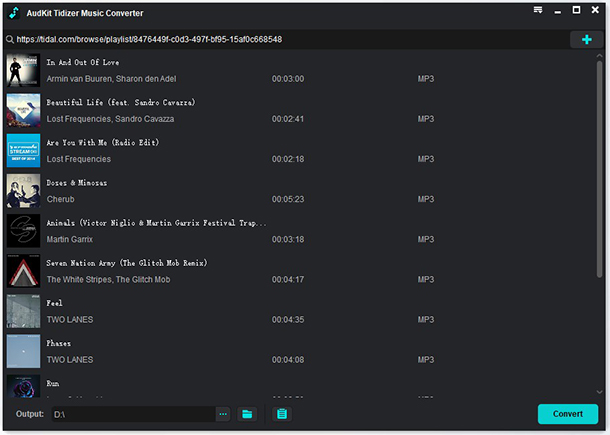 AudKit Tidizer includes a Tidal application. Using the built-in Tidal, look for a playlist you want to download and hit the Add music button in the lower-right corner. By clicking on it, you may add that song to the AudKit Tidizer. Assume you just want to hear one song from a playlist. You'll need to open the playlist and select only one music to add in that case.
Step 3 Download the Tidal HiFi music for Chromebook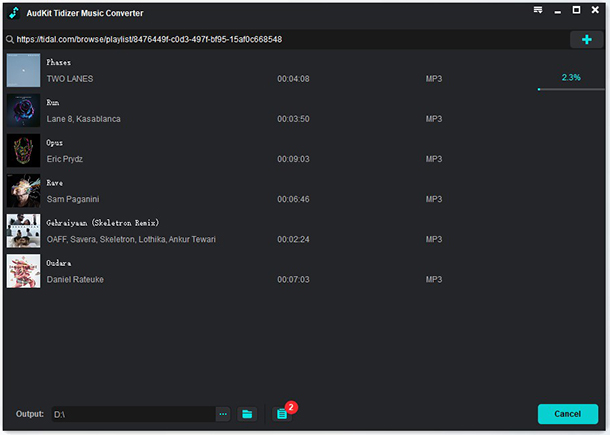 In the lower right corner, there is a Convert tab. When you select the Convert tab, the software will convert the music. You can also add additional songs during the conversion. To access the Tidal HiFi music you've downloaded, click the Convert icon after the transformation is complete.
After completing the above three steps, you will download Tidal music on your Windows or macOS computer. Now you have to move the Tidal music in your Chromebook.
Transfer Tidal Music to Chromebook
You will have the Tidal music on your Windows or Mac computer following the previous section. Follow the below steps to transfer Tidal music to your Chromebook.
Step 1: Attach a USB drive to your computer.
Step 2: Copy the downloaded Tidal music into the USB drive.
Step 3: Plug the USB in your Chromebook and copy the music from USB to Chromebook.
That's it, and now you have downloaded Tidal music on your Chromebook computer. You can play it anytime offline without any Tidal application or subscription.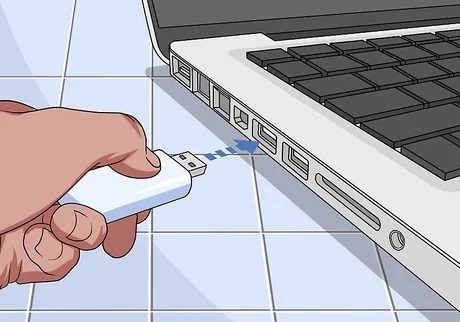 ---
Part 3. Conclusion
Chromebook devices have become popular during the pandemic. Specially, these devices are well-suited for people who work or study from home. Our article showed you how to tidal on Chromebook.
The official way is to use the Tidal free trial or subscription plan to play Tidal on Chromebook. But, the most recommended way is to use the AudKit Tidizer Music Converter. You can download Tidal music on your macOS or Windows computer using the converter. Then, you can quickly transfer that downloaded music to your Chromebook and play it anytime without any Tidal subscription.
---