"Why does Spotify keep play songs that are not on my playlist?" Have you ever been troubled by this issue? Spotify provides an easy and simple way to explore the music world on popular platforms with over 100 million songs. However, there are many users confused that why Spotify is playing songs not on playlist. If you are one of them, then I believe this article can provide you with everything you want to know. Please check out the followings of the reasons and solutions to help you stop Spotify from playing random songs.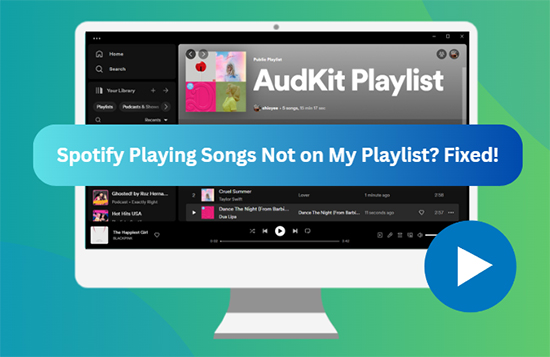 ---
Part 1. Why Is Spotify Playing Random Songs Not on My Playlist? Possible Reasons!
Before solving this problem, you first need to know why Spotify is playing songs not on your playlist. Here are some possible reasons.
1. Autoplay Mode on Spotify is On
If you are listening to an album or playlist, Spotify will continue to play the songs on that list. However, once the playlist ends, the music will stop unless you enable Autoplay, which is a special feature on Spotify. When the entire playlist is finished playing, it will automatically play recommended songs, so that the music will never stop, and that's why Spotify plays songs not in the playlist.
2. Enhance Feature is On
The Enhance button is located at the top of the playlist, which is a feature that can enhance your playlist. Spotify will add some songs that match those you have heard before to the playlist. If you enable the Enhance option then you will find Spotify playing recommended songs that are not on your playlist.
3. Shuffle Mode is Active
Shuffle Mode means shuffling your playlist or album and randomly playing the next track. However, some users reported that Shuffle mode will play some tracks that are not on their playlists, so this is also one of the reasons.
4. Previously Played Songs in Track Queue
There is also another reason if you have previously put the songs you want to listen to on your playlist, but you forget to clear it then when you finish playing other playlists, these playlists that you haven't cleared will automatically play.
5. Cache Files are not Cleared
Spotify will store multiple Cache files on your device including the data of the Spotify application, and this may be one of the reasons that causing random songs appear in other cases.
6. Spotify Needs to be Updated
Sometimes, due to the limitations of the Spotify application itself, it may not play the songs on the playlist, indicating that your Spotify needs to be updated.
7. Account has been Logged in by Someone Else
If your account is logged in by someone else and they use your account to listen to songs but you didn't notice, then what you hear is not the songs on your playlist may be because they add other songs to the playlist.
8. Account is Linked to Other Apps
If you have logged in to your account on other apps and played random songs on other apps before, these songs may be automatically added to your Spotify playlist.
---
Part 2. How to Stop Spotify Playing Random Songs Not in My Playlist?
After understanding the reasons, it becomes easier to solve the issue. The followings are the steps to help you solve the issue of Spotify playing random songs.
2.1. Turn Off Autoplay Settings
Step 1. Find and click on your profile in the upper right corner, then click on "Settings".
Step 2. Find "Autoplay" and turn off this option.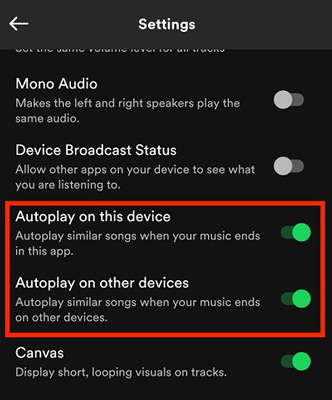 2.2 Turn Off Enhance Feature
Step 1. Click and enter a playlist.
Step 2. Find the "Enhance" button under the album cover and turn it off.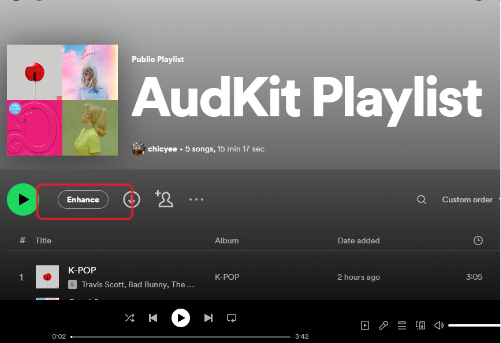 2.3 Turn Off Shuffle Mode
Step 1. Find the Shuffle Mode button in the playback progress at the bottom.
Step 2. Disable Shuffle Mode on Spotify and when this button turns gray means it has been turned off.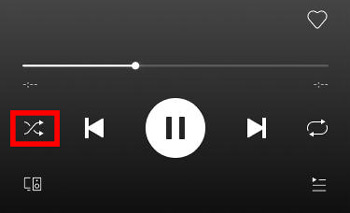 2.4 Clear Track Queue
Step 1. Find the "Queue" button on the bottom and click it.
Step 2. Click the "Clear" button to clear the track queue on Spotify.

2.5 Clear Cache Files
Step 1. Open Spotify Settings and find "Storage".
Step 2. Click "Clear cache" to clear Spotify cache files.

2.6 Uninstall and Update Spotify
Step 1. Uninstall Spotify Application.
Step 2. Download the latest version on Spotify's official website.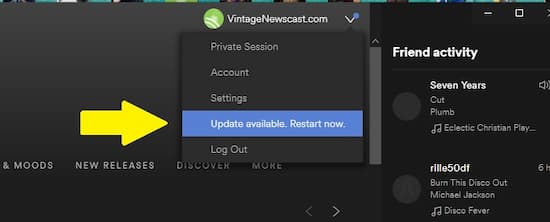 2.7 Log Out from All Devices
Step 1. Find and click on your profile in the upper right corner, then click on "Account".
Step 2. Click "Sign out everywhere" at the bottom of the Spotify web browser.
2.8 Unlink From All Apps
Step 1. Find and click on your profile in the upper right corner, then click on "Account" on the Spotify web browser.
Step 2. Click "Remove Access" to unlink the apps.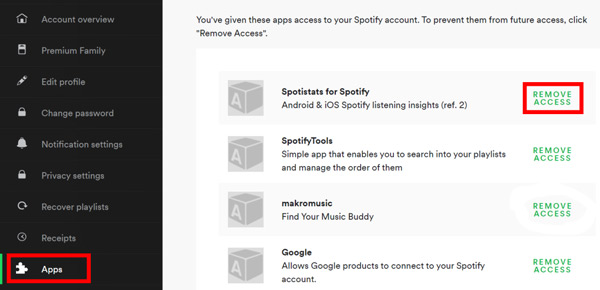 ---
Part 3. Practical Way to Solve Spotify Playing Songs not On My Playlist
If you have tried the above methods but none of them work, we have also provided you with a very practical method. All you need to do is download a Spotify Music Converter, and we strongly recommend you download AudKit Spotify Music Converter. You can use any player to play Spotify music on AudKit without similar issues.
Audkit Spotify Music Converter is an affordable music conversion tool that can convert and download Spotify Songs, Playlists, Albums, Podcasts, etc. to MP3, WAV, FLAC, and other formats with 100% lossless audio quality at 5X speed on Mac and PC for offline playback on any device. Besides, Audkit has excellent compatibility and easy operation with a clear interface, as well as provides free support and updates once you purchase the product. After converting your Spotify playlist through Spotify Music Converter, you don't have to worry about the issue of Spotify playing random songs not on my playlist anymore.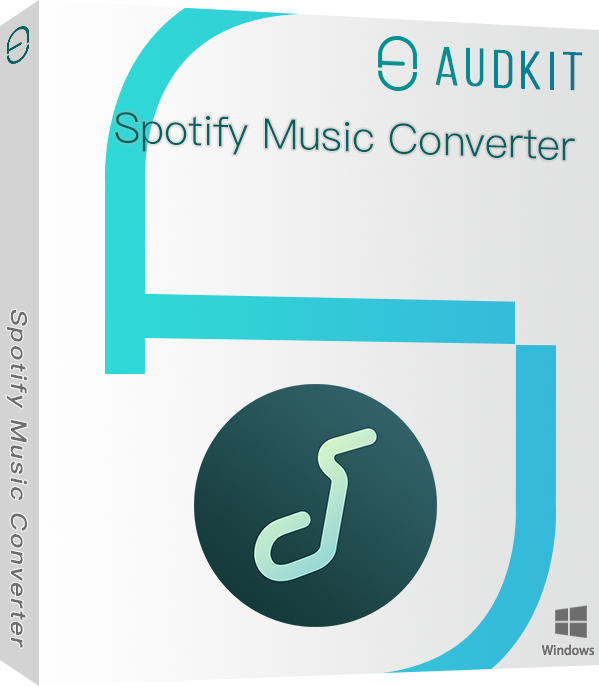 Functions of AudKit Spotify Music Converter
Convert Spotify music to FLAC, MP3, AAC, etc.
Download Spotify music easily with 5X speed
Keep 100% lossless audio quality and retain ID3 tags
Listen to Spotify music without the premium
Steps to Convert Spotify Music via AudKit SpotiLab Music Converter
Step 1 Add Playlists to AudKit Spotify Music Converter.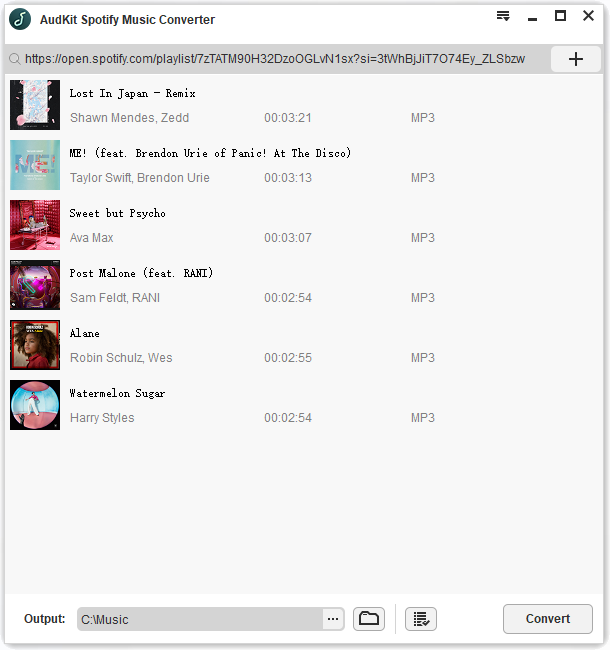 Download Audkit Spotify Music Converter by clicking the "Download" button. Then, open Audkit Spotify Music Converter and it will launch to Spotify automatically. You need to select the playlist from Spotify and copy the track link to put in the paste bar. Simply click "+" to show the playlist you want to convert.
Step 2 Customize output format and audio quality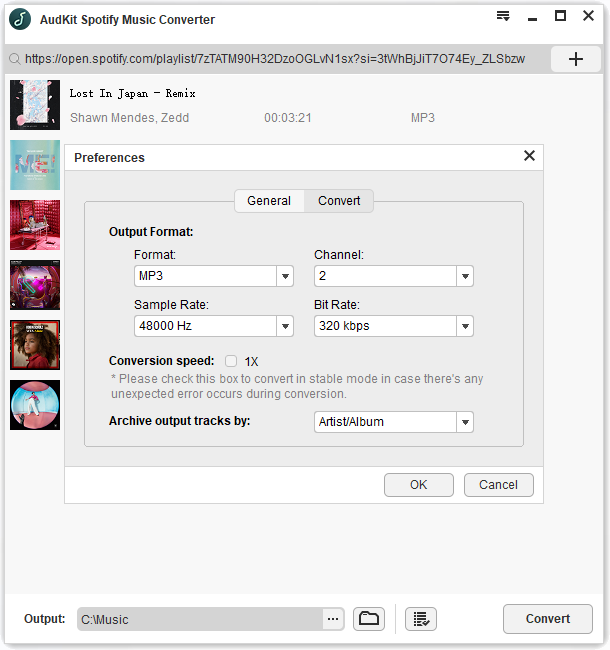 You can customize the output format by clicking "Menu">"Preference" in the top right-hand corner. Choose the format you want to convert to including MP3, M4A, MAB, etc., as well as audio quality such as sample rate and bit rate.
Step 3 Convert Spotify playlist to local files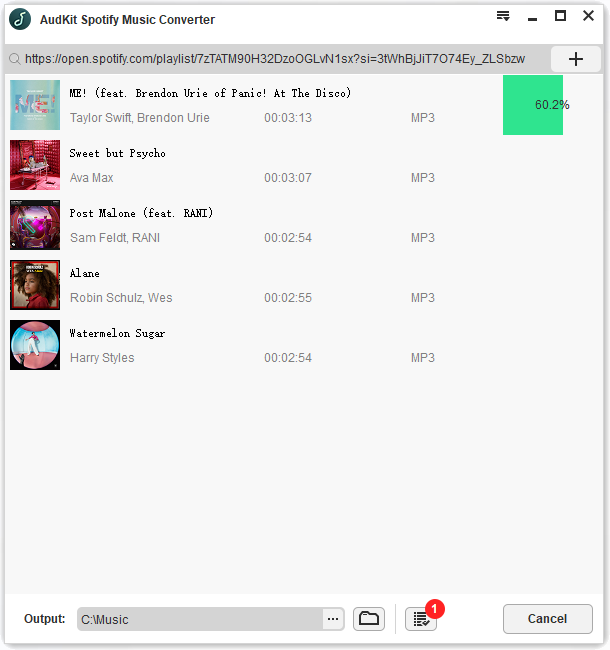 After confirming the playlist and output format, you can click on "Convert" in the bottom-right corner to start converting. It will save to your local files when the process is finished. Then, you can enjoy your Spotify playlist anywhere without any problems.
---
Part 4. In Conclusion
The above are the reasons and methods to help you solve the issue of Spotify playing songs not on a playlist. There is no doubt that the most practical way is to download Audkit Spotify Music Converter, which can help you convert Spotify music to local files and enjoy Spotify music anywhere even without a network connection.
---