Tidal has been a big name since its launch in 2014. What makes Tidal hard to beat is its high-fidelity sound and the association with renowned artists and Jay Z being its soul owner under Project Panther Bidco. this Norwegian-American music streaming service provides not only over 100 million high-definition music but spoils you with podcasts, videos, and more. This is a great deal to not miss. But the issues of using Tidal are increasing. Users reported that Tidal stops playing when the screen is off.
What happens? Well, as some users express their concerns. We are here to unravel that misery and offer valid solutions to step out of the mud and keep sojourning with Tidal.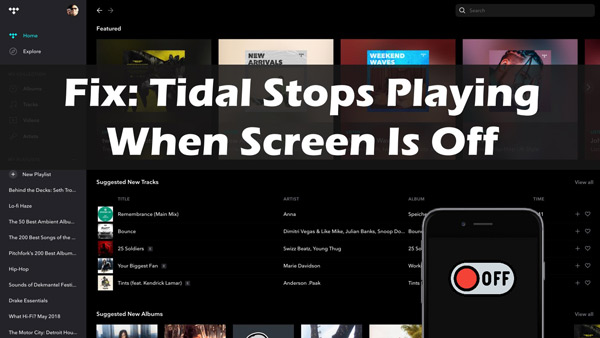 ---
Part 1. Why Does Tidal Stop Playing When the Screen Goes Black?
To deal with the issue that Tidal stops playing when the screen is off on iPhone or other OS devices, you must first know the possible reasons causing it.
1. When "Power Saving" Mode Is Enabled: This may contribute to the issue as it reduces the battery power supply on your phone.
2. Obsolete Tidal Version: Your Tidal app should be updated as required. If not, it will limit certain functions like streaming music.
3. Restricted "Tidal Background" Activity: Once restricted, your device is likely to lock some apps and Tidal could be one of them.
4. Active "Sleeping Mode": The sleeping mode works by terminating the background functionality of several apps which may include Tidal. This will pause any playing songs in the background.
5. Excessive Cache Files: Your device could be overloaded with cache files, resulting in crowding of bugs and slowing Tidal performance. Under this circumstance, you need to clear the Tidal cache to fix it.
---
Part 2. Tidal Stops Playing When the Screen Is Off – Troubleshooting
Here are the solutions to solve the "Tidal stops when screen locks" issue on iPhone and Android.
Solution 1. Remove Tidal from Sleeping Apps
Adding Tidal to the Sleeping apps list will prevent Tidal from playing once you lock your screen on Android. Here is how to let Tidal not be among the sleeping apps.
Step 1. Go to the Settings section on your phone and tap on the Device Care > Battery option.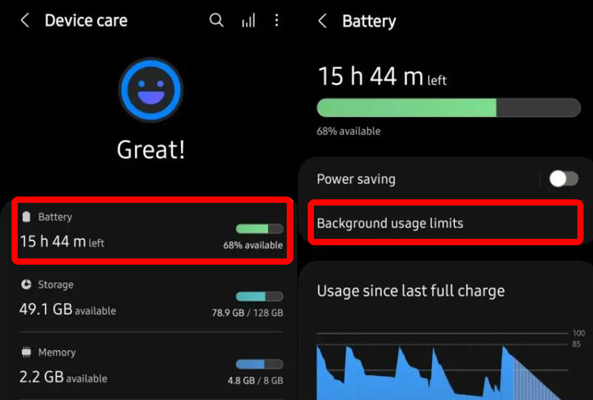 Step 2. Then click on the Background usage limits > Sleeping apps and choose Tidal. Next, click on the Remove button at the bottom-right corner.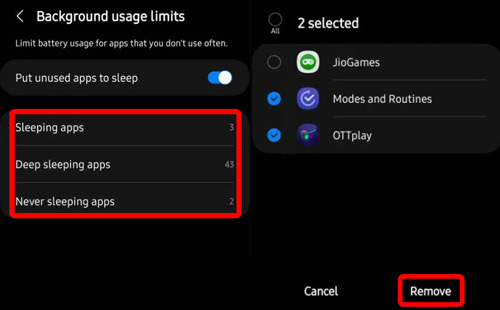 Solution 2. Disable Power Saving mode
A power-saving mode will disable some functions. To fix the Tidal stops playing when screen is off Android, check the steps below.
Step 1. Click on the Settings app on your phone, then select the Battery & Performance option.
Step 2. Next, click on the Battery Saver option mode then switch off the right button.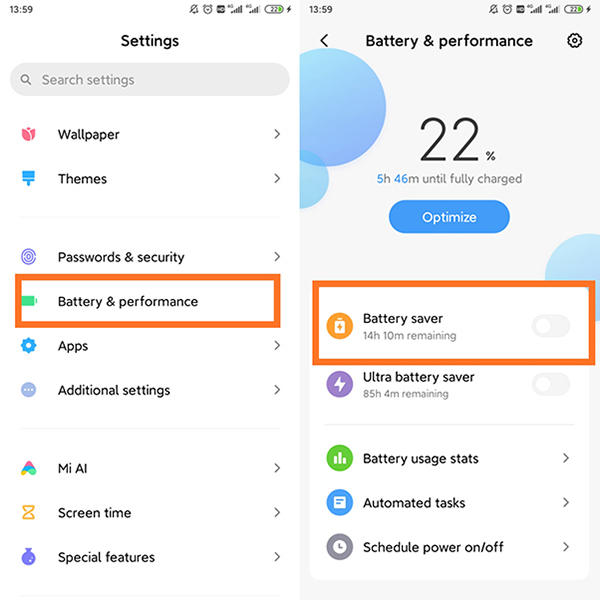 Solution 3. Adjust Data Saver Settings
Tidal stops when screen locks iPhone issue can also be solved by adjusting the data saver settings.
Step 1. Click on the Settings tab and select the Apps option.
Step 2. Then, choose the Tidal app and tap on the Mobile data option.
Step 3. Enable the button that's located near the Allow background data usage section to adjust the settings.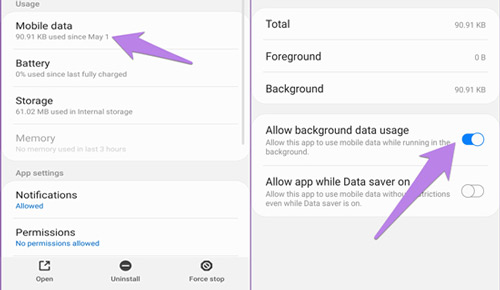 Solution 4. Change Battery Settings
You can also change the battery saving mode settings on your device to arrest Tidal stops playing when screen is off on Android.
Step 1. Go to the Settings app on your phone.
Step 2. Then, tap on the Battery option.
Step 3. Next, toggle off all three modes which are Ultra Power Saving, Performance and Power Saving modes.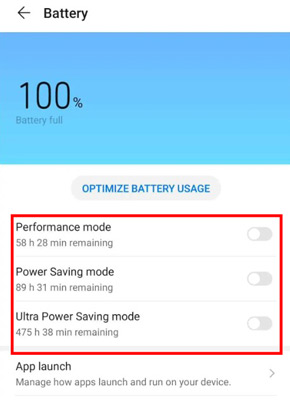 Solution 5. Check Tidal Playback Options
Playback options also matter a lot. If you're using high streaming quality, the music playback may be hindered when the lock screen is off. You can adjust the options to get the optimal status of your playback on Tidal.
Step 1. To check it out, go to the Setting tab on the Tidal app.
Step 2. Scroll down and find the options under Quality.
Step 3. You can adjust the Streaming quality options to a lower one. And also toggle the "Optimized Playback" option.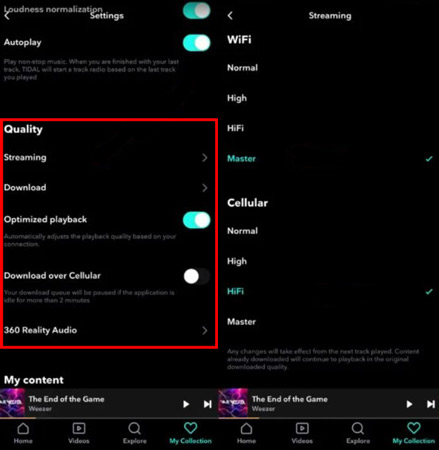 Solution 6. Connect Tidal Developer
If the issue persists, you can ask for help from the Tidal developer. Contact the support from the Tidal website to get more information should offer you a new perspective to solve the issue.
---
Part 3. How to Avoid Tidal Stopping When Screen Turns Off
You can also work smart to solve Tidal stops playing when the screen is off Mac or Windows by engaging a third-party tool. AudKit Tidizer Music Converter is a sophisticated tool aimed at losslessly converting and downloading Tidal playlists, albums, and other music to your computer for offline listening.
The AudKit app will equally convert MQA and HiFi playlists from Tidal to other common output formats like FLAC, MP3, AAC, M4B, etc. for easier playback. You can hence play your files on numerous devices and media players with the best audio experience. It will carefully keep up to 100% sound quality and ID3 tags of Tidal tracks. With Tidal HiFi, you can download your playlists from Tidal onto your computer at 5X speed and then use them elsewhere successfully without worrying about any issues.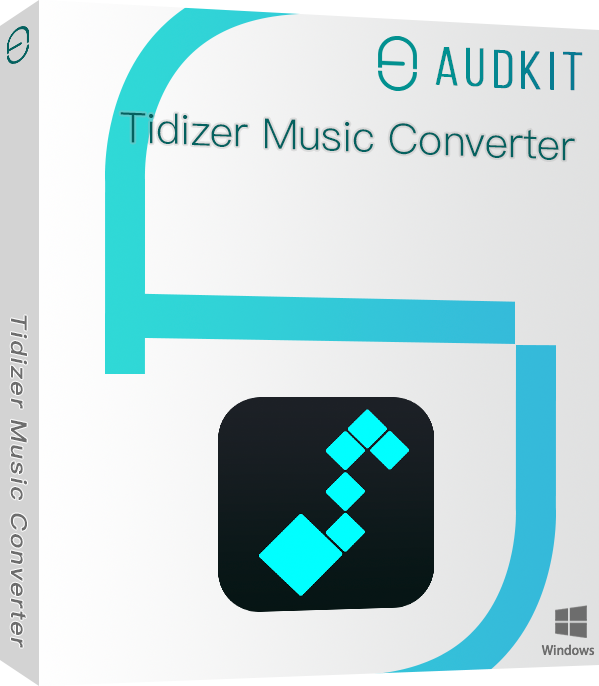 Download Tidal offline with lossless quality for free
Convert Tidal music to WAV, AAC, M4A, and other formats
Organize Tidal music playlists with ID3 tags intact
Prevent Tidal from stopping playing or encountering other issues
Visit the official website and download AudKit Tidal Music Converter on your computer. You can move a step higher and register the AudKit Tidal app. Go to the Menu > Register option then copy and paste the licensed email and the registration code to complete its activation.
Step 1 Alter the audio output settings for Tidal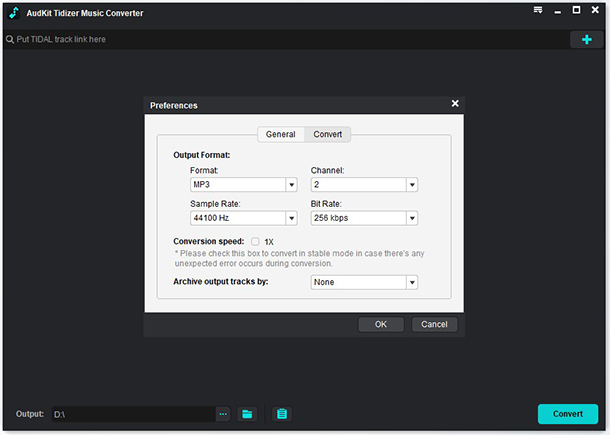 Choose the Menu icon on AudKit Tidal Music Converter, go to the Preferences tab, and click on the Convert option. Then customize the output format for Tidal as you require. Also, change the parameters like sample rate, channel, bit rate, etc. to enhance the Tidal output quality.
Step 2 Drag Tidal playlists into the AudKit app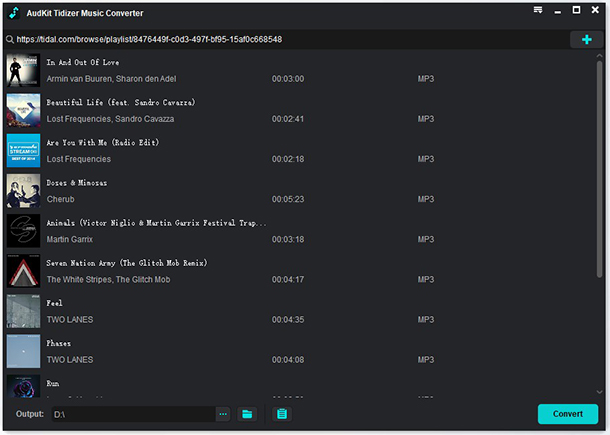 Other than dragging and dropping the Tidal songs to the AudKit Tidal Music Converter, you can right-click on the Tidal track and then select the Share > Copy Track Link option. Next, paste the link into AudKit's search bar. Finally, click on the + button to add your Tidal selection.
Step 3 Get Tidal music files on your PC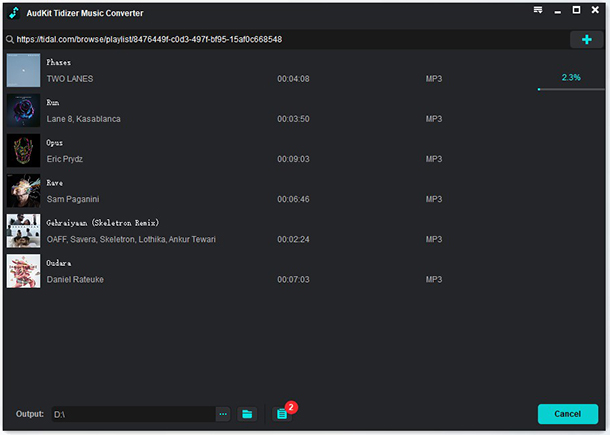 Hit on the Convert button and let AudKit Tidal Music Converter begin to convert your files into the set common output format. Once the process is completed, locate the converted icon with a red dot and open it to find the downloaded Tidal tracks. You just downloaded and converted Tidal music that you can play without encountering the Tidal stops even when the screen is off trouble.
---
Part 4. In Conclusion
You may face disappointment when playing your music and suddenly Tidal stops playing when the screen is off. But with this article, you have the possible solutions to arrest the situation. Most definitely, AudKit Tidal Music Converter can eliminate the issue smartly by downloading music from Tidal for offline playback. Download it and try how it works well for you.
---